Effortless. Elegant. Modern. These words describe the clothing that fills fashion stylist Jessica de Ruiter's closet as well as the Silver Lake home it sits in. A former fashion editor at Vogue and W now a stylist for Drew Barrymore, Charlotte Gainsbourg, and Jennifer Lawrence, to name a few, Jessica shares the home with husband Jed Lind, an artist-designer at Commune, and their five-year-old daughter, James. Jessica and Jed melded their classic sensibilities (both hail from the East Coast) with the "quintessential California midcentury" vibe for a space that is as livable as it is lovely.
L.A. architect Gregory Ain designed the three-level home, filled with open rooms and vast windows, in 1953. The abode had only one previous tenant after the original owner, a painter. During the two-year renovation, it was clear that most things would stay, like the clever series of built-ins. The couple restored the original Douglas fir wood that now casts a warm golden glow. "Jed was specific about that," says Jessica. "We wanted to maintain the integrity of the house while updating it for a modern, young family."
The natural materials continue throughout the home with Carrara marble, travertine stone, and Belgian linen, accented with unlacquered brass. "We like things to patina over time," says Jessica. "It's simple and true… considered, cozy, clean." Though nearly every square foot has been updated, the home retains a graceful, timeless vibe thanks to instinctual choices and astute editing. Come take a closer look at this chic, relaxed oasis.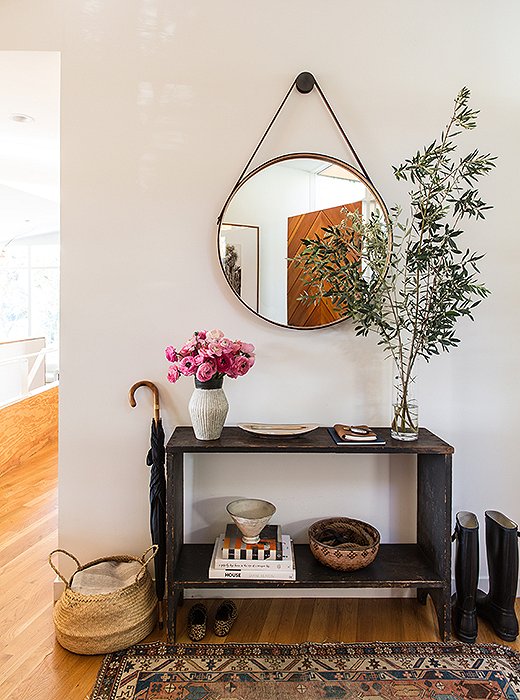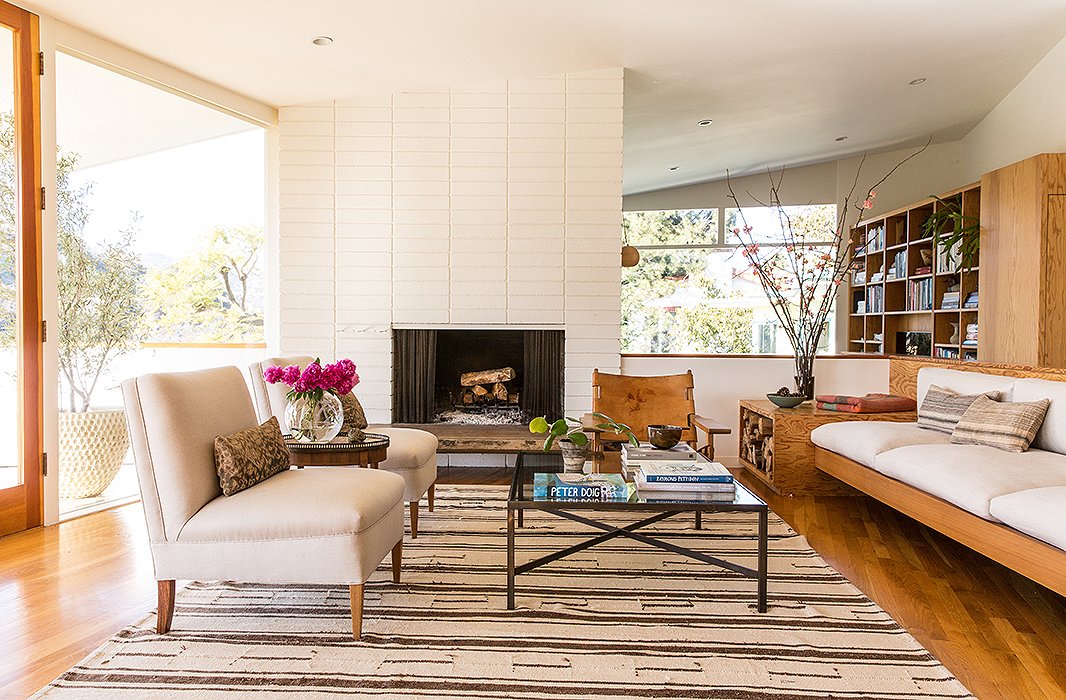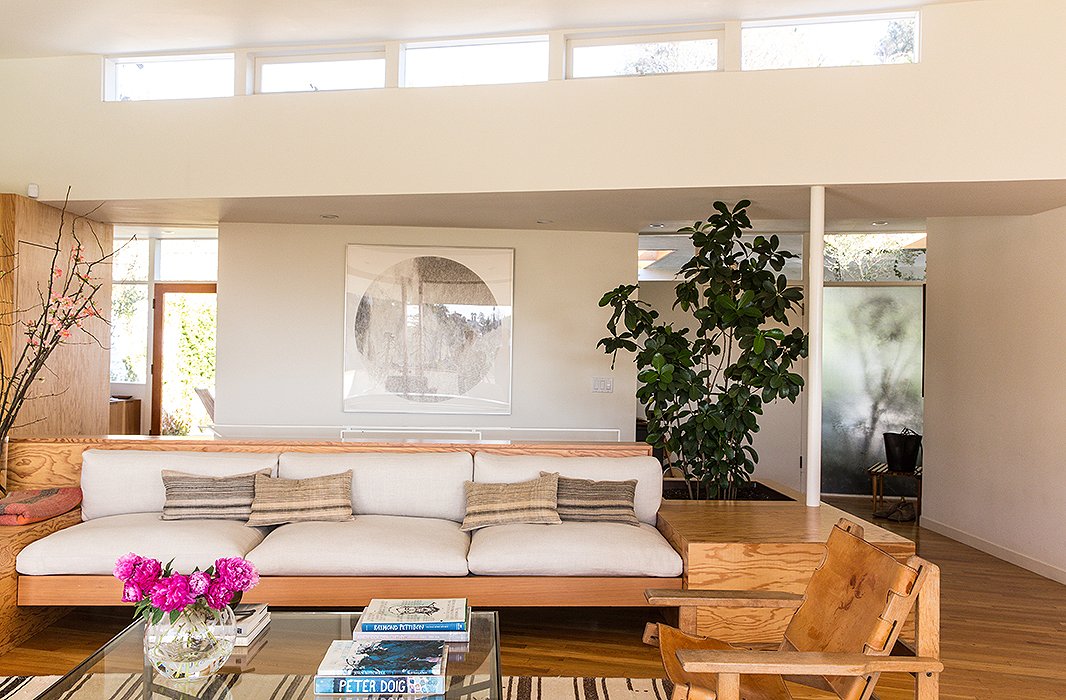 The house was so specific, it was really about working with what was already there in the best possible way.
We are inspired by California and Scandinavian design and strive for something that feels eclectic, edited, and timeless.
The home is a nice combination of midcentury but also cozy and accessible because honestly, midcentury isn't always cozy and comfortable.
I'd rather buy pieces that are timeless and that I'll keep forever than disposable things.
Style is so innate and more than just surface choices… how you prepare and present food, the way you treat others, the choices you make.
Ultimately we want a home that works well for our family and feels authentic and comfortable.