In September of last year, designer Katie Leede, whose interiors and textiles designs are known for their globetrotting beauty, was happily settled in SoHo on a charming cobblestone street. That's when the news came that her building had been sold, and she needed to be out—fast. "My landlord calls and says, 'Katie, you may need to pull over,'" she recalls with a laugh.
After a "mad search," a lucky tip led to a light-filled, open-plan space right in the neighborhood. Arrangements were made, papers were signed, and Katie and her husband, Averill (the two were high-school sweethearts, reunited after many years), embarked on a whirlwind renovation. The goal? To play up the apartment's wonderful sunlight and open layout while infusing it with Katie's signature worldly, welcoming style. Patterns and colors from India, Japan, and Egypt—all major influences in Katie's textile designs—figure prominently in the mix, cropping up on pillows, chair backs, and curtains and creating a well-collected warmth.
Livability was another top priority. Katie's two college-age kids and Averill's three make a lively clan, so the home had to be hardworking as well as beautiful. Open, multiuse spaces fit the bill: The expansive great room that forms the heart of the home encompasses three sitting areas, a dining space, and the kitchen. There are seats for dozens, comfy spots to put your feet up, and chic nooks to enjoy cocktails and conversation.
There's also a rich depth of family history—made all the more incredible by the fact that Katie has spent just 10 months in the space. Beloved heirlooms, collected artwork, and pieces picked up on travels find homes in every room. What's more, they're actually used and enjoyed. "I guess that's a big theme of my life," Katie says. "Not throwing out the old but trying to rearrange it so that it feels fresh and usable and practical."
From the gallery wall of family photos to the layered bed linens from India, this is a home that truly reflects its occupants. "It does feel very lived in," Katie says. "And it is. We love it, and we're so happy here."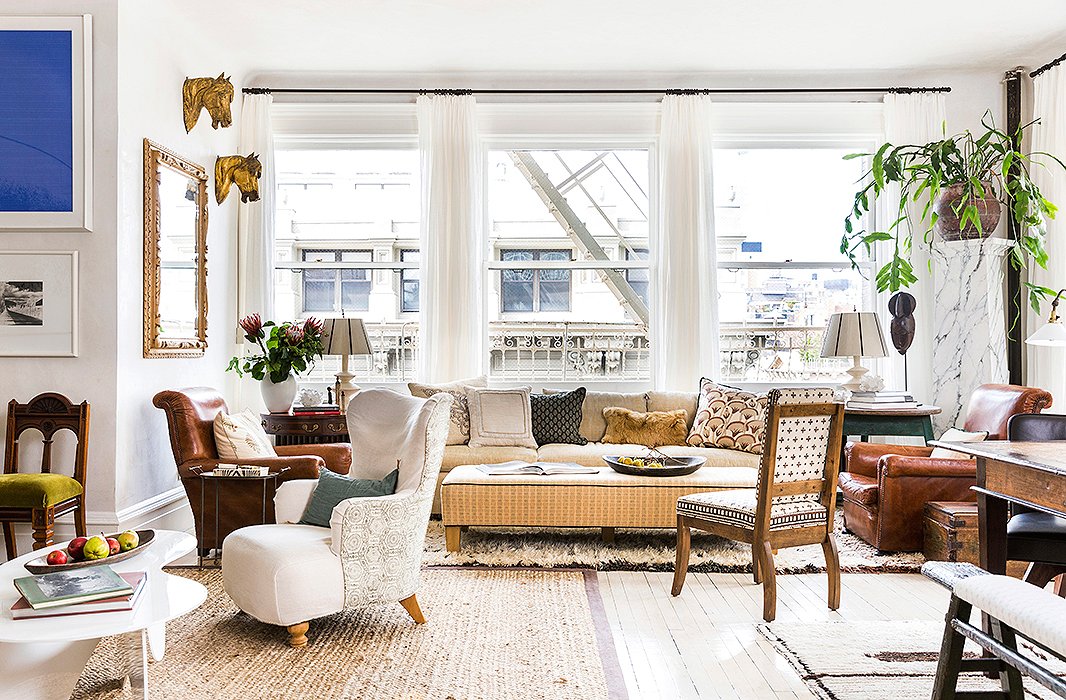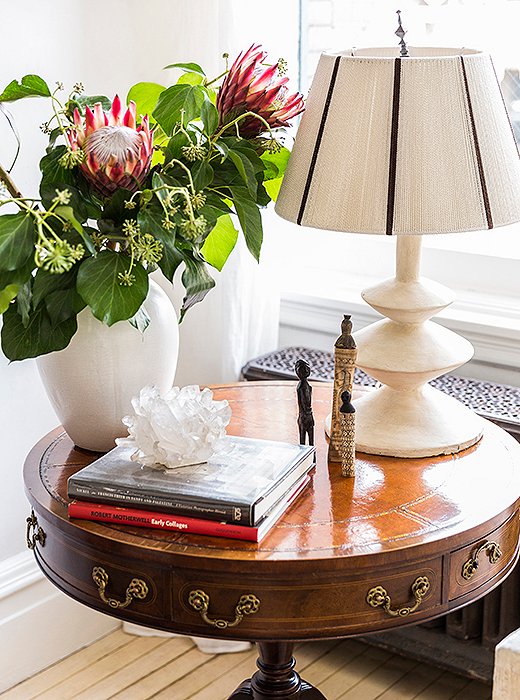 That's a big theme of my life—not throwing out the old but trying to rearrange it so that it feels fresh and usable and practical.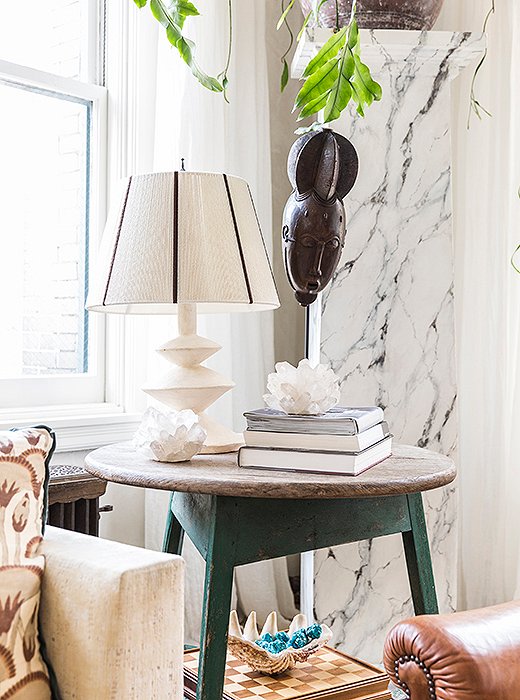 It does feel very lived in—and it is. We're so happy here.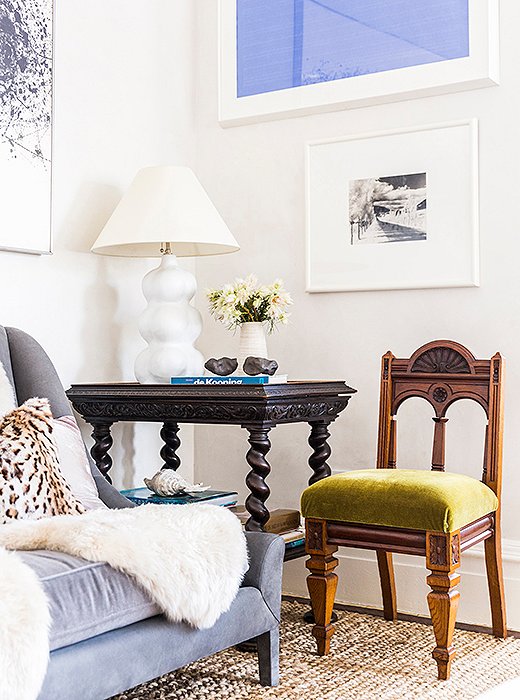 We can accommodate a ton of people in that one large space. It's very relaxed and easygoing, and we like it that way.
You can't hold on to the past, but it's really wonderful to have your memory jogged.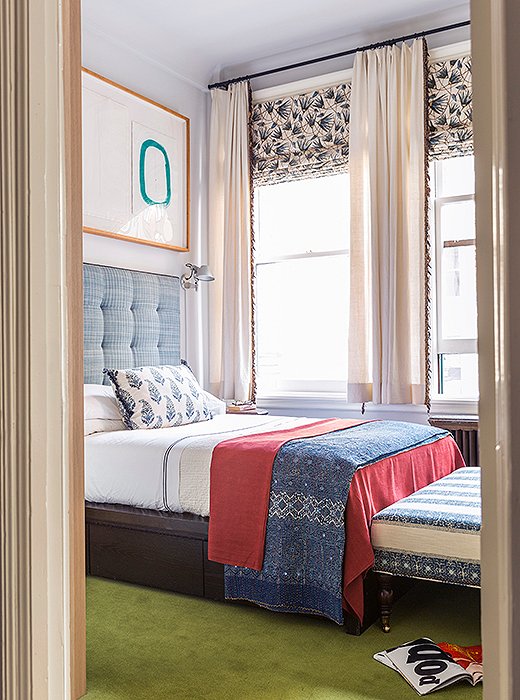 Katie's Top Tips for Decorating with Pattern
While visiting Katie's well-collected home, we tapped the designer (and expert on all things pattern) for a few of her print-mixing tricks. Here, she shares her tried-and-true tips.
Vary the scale. "You don't want the patterns to be the same size, because they'll compete with each other," Katie explains.
Go for variety. "You can mix geometrics with florals or toiles. And I think you can always use animal prints everywhere!"
Stay grounded. "I really like to anchor things with solids," Katie says. "Find the 'power solid' color that you want to work with. In my living room it's the grays, the tans, and the cognac color."
Keep an open mind. "Don't always try to match—be willing to throw something kind of unexpected into the mix," Katie says. "Be open to experiment a little bit because it makes it surprising and fun."