A Greenville, MS, native who's written five books and served as editor and writer for the likes of Newsweek, Vogue, The Wall Street Journal, Elle Decor, and Garden & Gun, Julia Reed has had an envy-inducing career—and a lot of fun along the way. Whether she's musing about politics or fashion or grits, her sharp sense of humor and confident Southern charm put a dimple on even the dullest words.
To no one's surprise, her latest release, Julia Reed's New Orleans: Food, Fun, and Field Trips for Letting the Good Times Roll, is full of that wry candor and cultural wisdom we've come to love—plus mouthwatering recipes and strategic menus that will have your dinner guests staying 'til sunrise.
We paid a visit to the consummate entertainer's home in New Orleans' Garden District, which is actually two apartments that the previous tenant had knocked into one—mirror images connected by a single door. The flat has more square footage than the three-story house she previously owned, so there was no need to "Marie Kondo" her belongings before the move. "I'm certainly not one of her acolytes. I actually ended up buying some new pieces of furniture like a crazy person," Julia jokes.
Depositing furniture and decor that had lived in a series of a rooms (two parlors, a dining room, a library, and a big sunroom) into essentially two big rooms meant that Julia had to pair unlikely pieces. "I'm mixing stuff up that I never thought I would mix," she says. "I put two inlaid Indian cocktail tables that were in my office in front of a gilded English Regency bamboo settee, for example. I'm kind of just playing house in here." The result is an interior that's sophisticated, inviting, and irreverent—just like someone we know.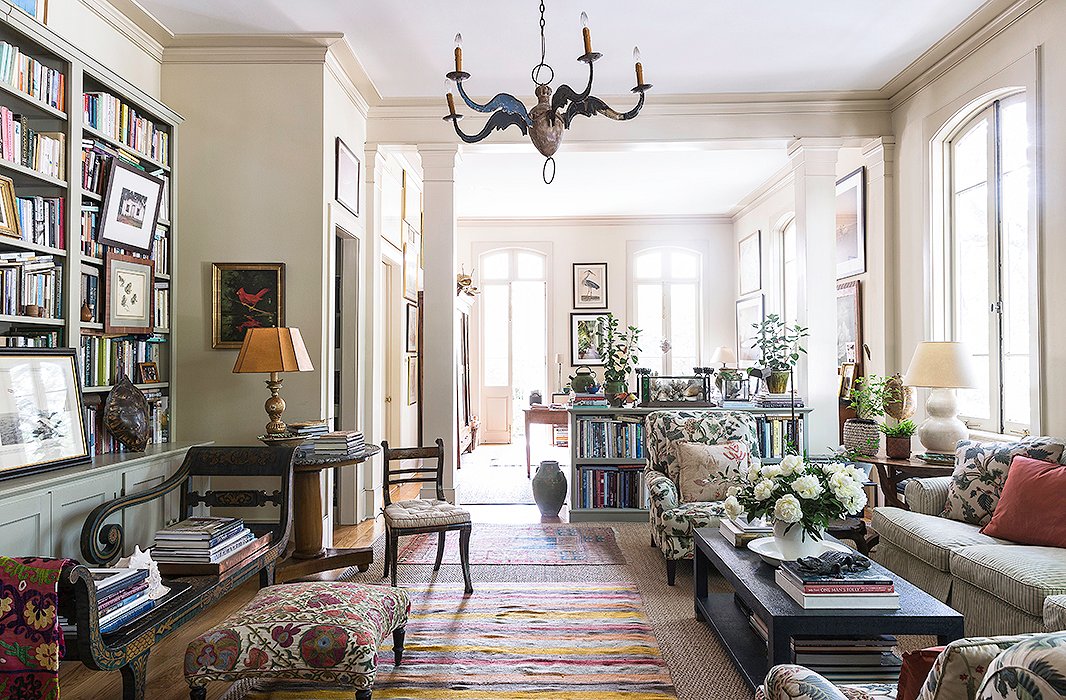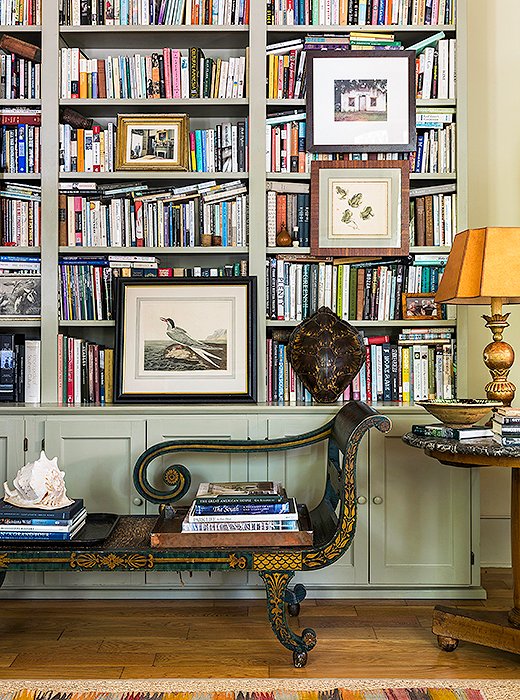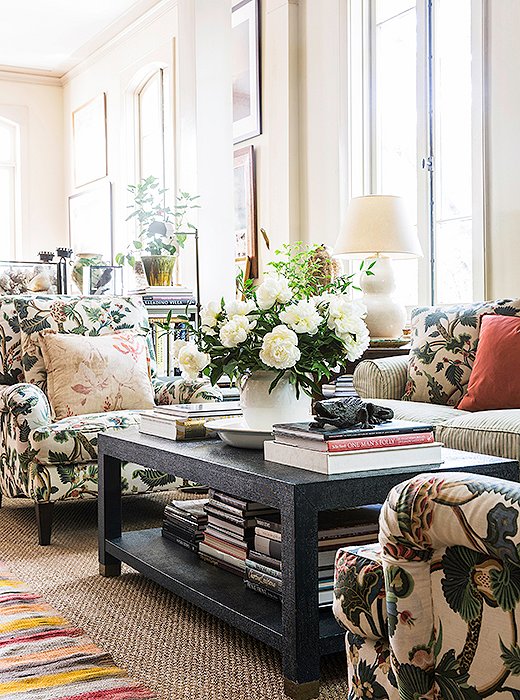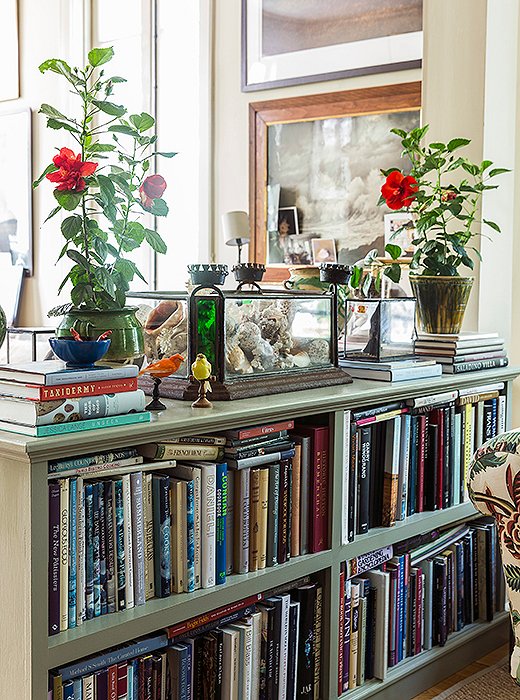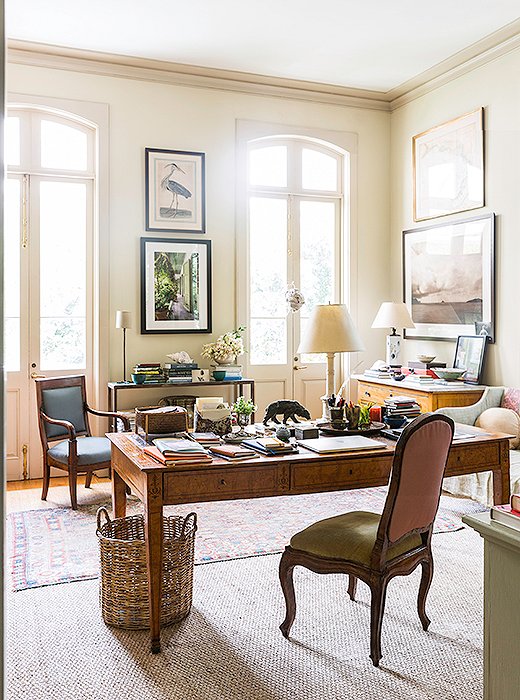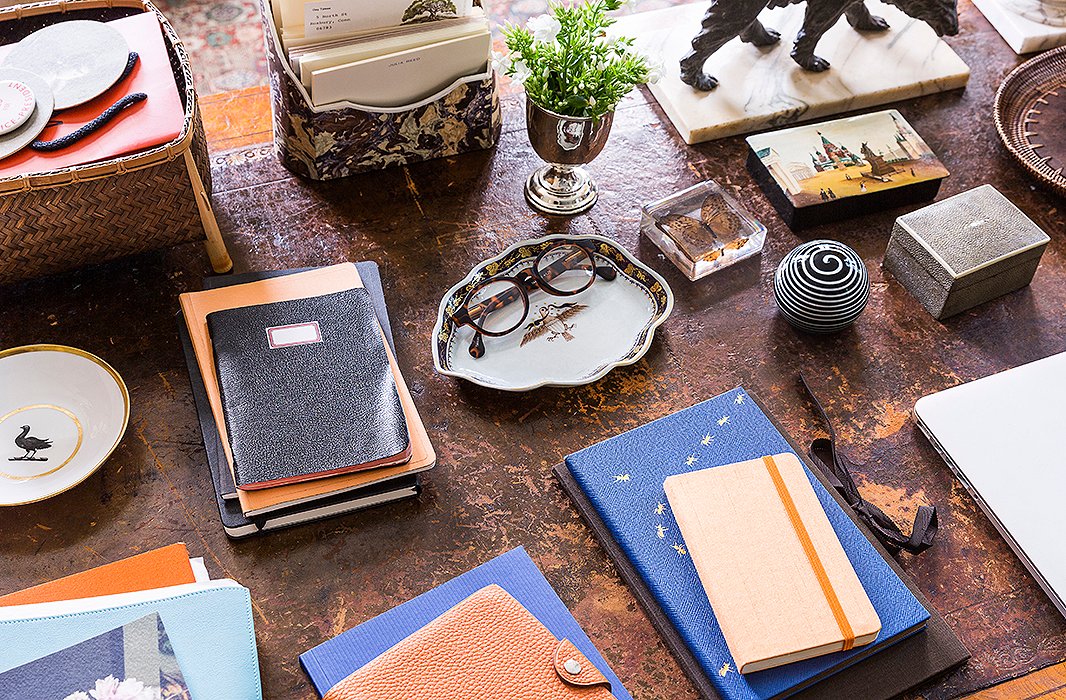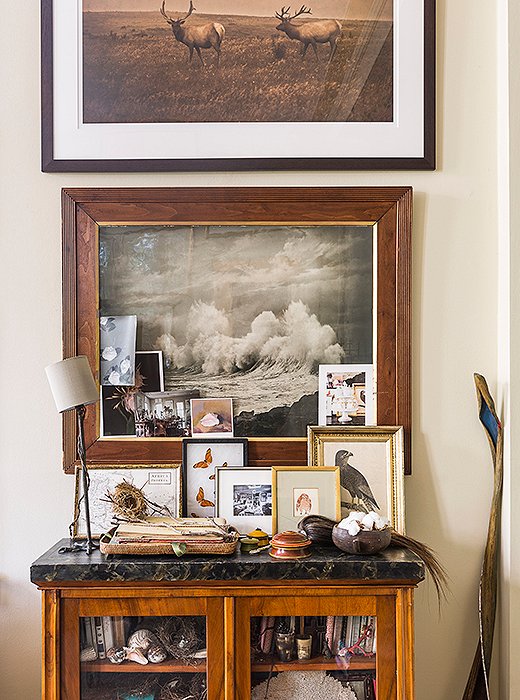 Right now I think the best description for my style would be 'magpie.' All the things I've collected over almost 30 years have been dropped in here with me—into my giant nest!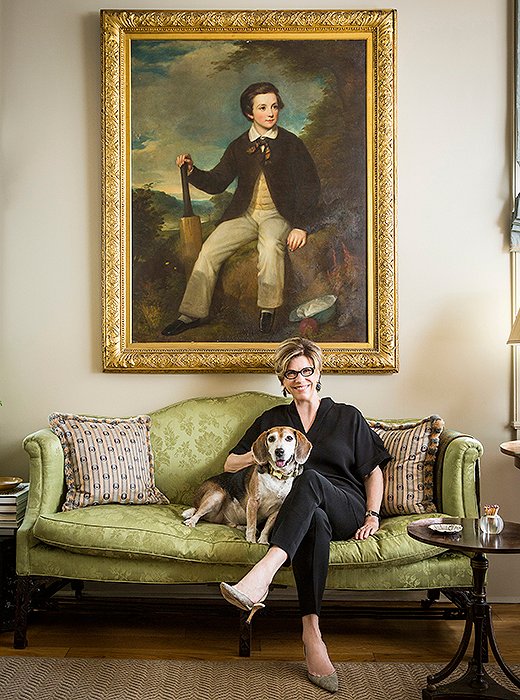 I don't think anybody in my family even knew that was a cricket bat in the child's hand until I made the mistake of going out with a cricket player, and so the mystery was solved.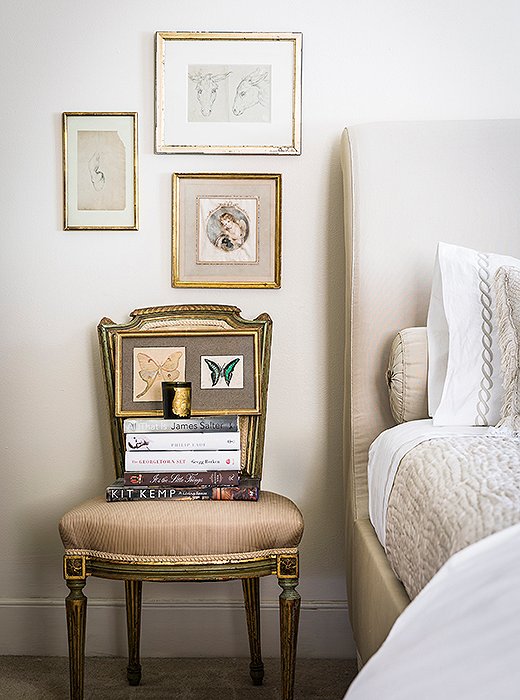 Because I still feel like I am just sort of playing house, I can mix and match and people won't think this is me doing 'serious' decorating. But in the end, I like it.