"New Orleans is a social city," says veteran decorator Thomas Jayne. "It's less about making a fortune and more about being with people and human interaction." And Thomas's cozy setup—he and his husband, Rick Ellis, occupy the parlor level of a circa-1836 townhouse in the French Quarter—allows him to rub shoulders with his like-minded neighbors. "It's like a little art collective—more of a commune than a condominium," jokes Thomas, who is based in New York but visits his Southern second home every six weeks or so and "always for Christmas, New Year's, carnival, and August's Antiques Forum."
With its breathtaking 19th-century architecture, New Orleans is the ideal home away from home for the decorator, who is renowned for his livable spaces imbued with history. "When it comes to decoration, I'll look at an environment and extrapolate from that rather than override the local aesthetic," Thomas explains. This contextual approach doesn't limit his singular vision but serves to inform and deepen it—as you can see from his own intriguing home.
"Creole revival" is how the designer loosely describes his NOLA pad, which is perhaps his way of saying that it's masterfully mixed-up. Thomas's parlor room wall features a scene based on illustrations from a favorite childhood book of his, The Story of the Mississippi, while neoclassical furnishings (of a style that would not have been out of place in the French Quarter more than a century and a half ago) and a smart and lively palette ground the space. "The colors are very Creole," says Thomas. "But there are European and Caribbean elements too."
While it's easy to be wooed by his many conversation-starting objects—be it a drawing by late New Orleans artist George Dureau or a collage made of book bindings from the decimated Baghdad Library—it's not the contents that lend the space its beauty but rather Thomas's overarching, timeless approach. "I'm not one of those designers who feels the need to go through radical redecorations," he says. "It's best to let things age." Certainly the same can be said of New Orleans, which, Thomas points out, will celebrate its tricentennial in 2018. After all, the apartment is really a love letter to the decorator's adopted city. "I want people to know that New Orleans is all that it's cracked up to be," Thomas says. "That's for sure."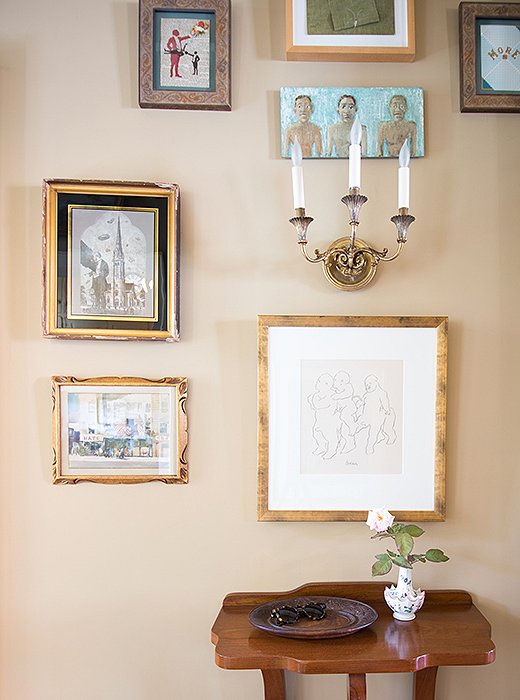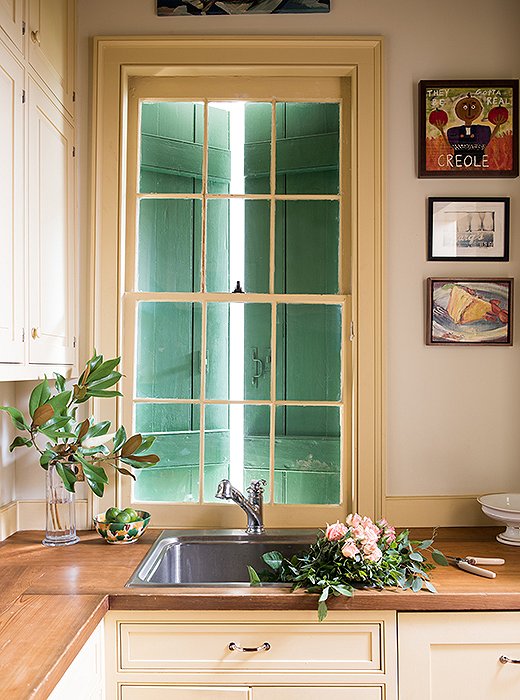 I want people to know they don't have to have a big home to have a nice home. I think people get disillusioned and quit trying because they don't have enough house to decorate.
I've always had a penchant for scenic wallpaper. When we got the apartment I realized it would be remarkably pretentious to put up 17th-century French scenic paper, so I sought out alternatives, and de Gournay suggested we do some American scenes.
The wallpaper [in the bedroom] makes you feel like you're in a jungle. I put the scary Audubon print of the condor over the bed to offset the saccharine quality of the paper. The paper is feminine, and the condor is masculine—there's duality.
I want people to know that New Orleans is all that it's cracked up to be... It's less formal all over the country, but in New Orleans, if you have people for dinner, they'll invite you to dinner. That old-fashioned tradition is maintained.