Long associated with the efficiently constructed but off-putting public buildings of the former Soviet Union, brutalism is now making a comeback, particularly in home decor. For those who appreciate bold shapes and unfussy surfaces that celebrate raw materials, that's welcome news.
Brutalism seems like an ugly name for a design style. But the term doesn't refer to violence or savagery. Architect/designer Le Corbusier used béton brut, French for "raw concrete," to describe the building material he was using in the early 1950s to create large apartment buildings. The English, racing to rebuild their cities after the decimation of World War II, adapted the phrase to refer not only to the unfinished concrete of its new housing and civic structures but to the austere aesthetic of those buildings as well.
While unpolished concrete is a cornerstone of brutalist architecture and furnishings, it's not the only material used. Unvarnished wood, iron, unpolished steel, and brick also figure prominently. So do chunky forms and stark silhouettes, jagged lines and irregular curves. And with its lack of embellishment, brutalist design distills the maxim "form follows function" to a minimalist, industrial extreme.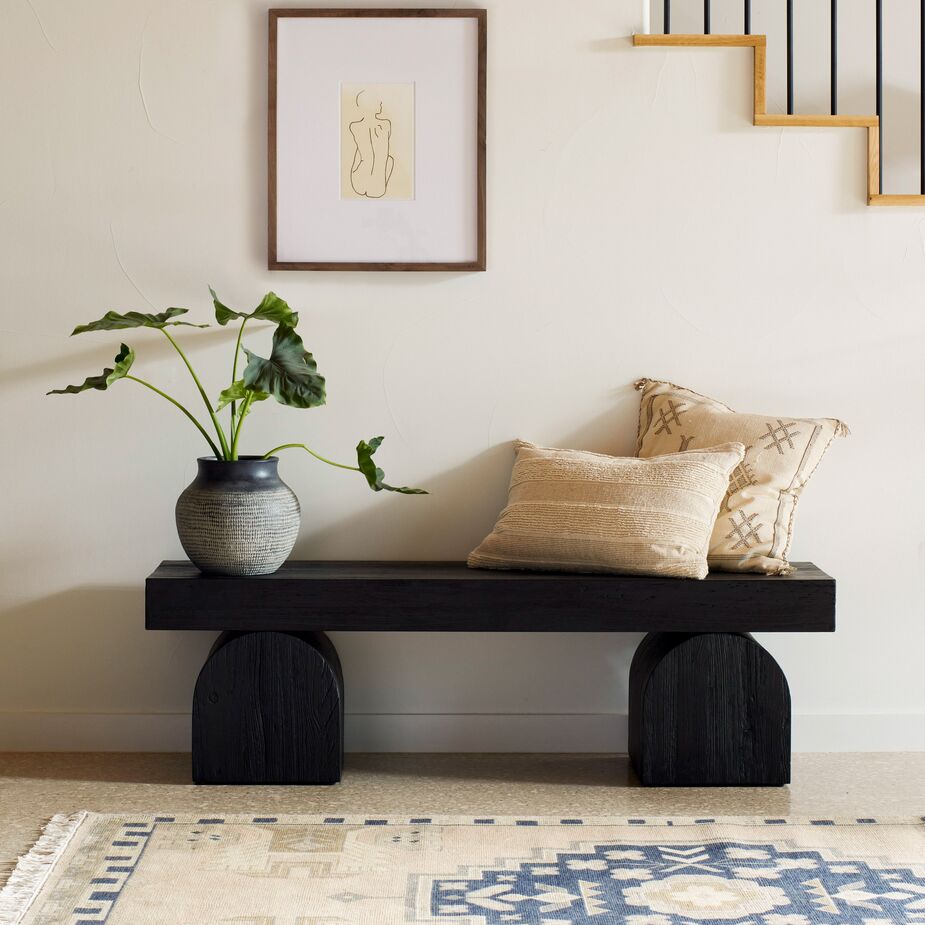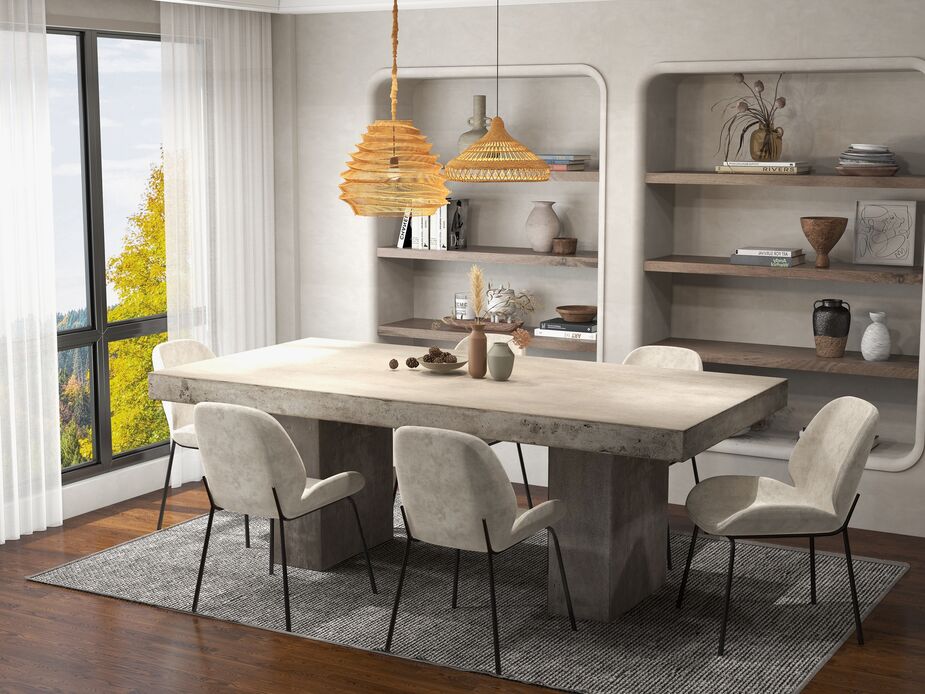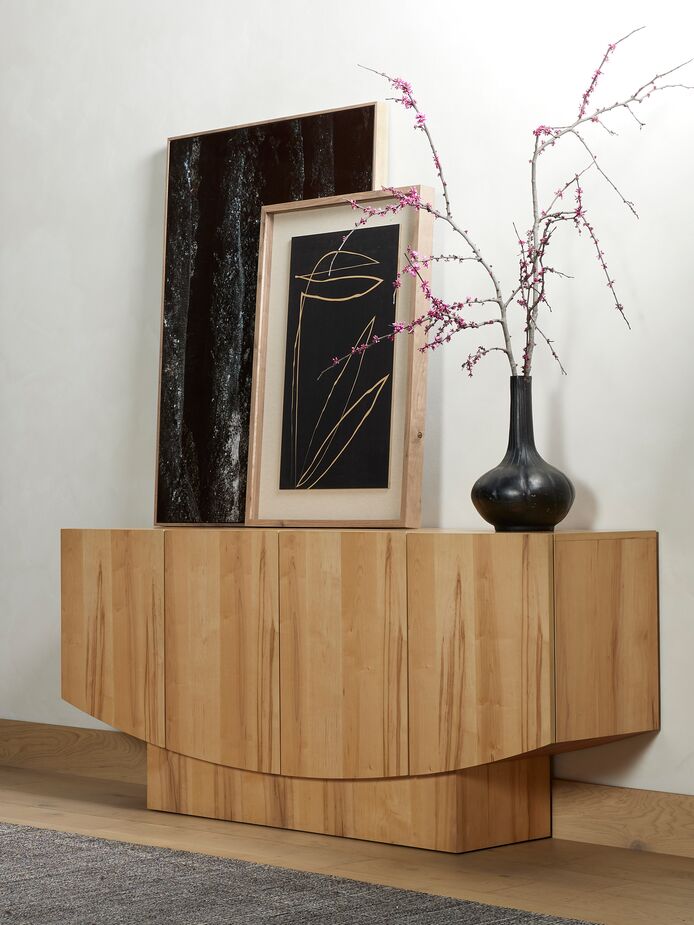 And like just about anything else carried to an extreme, brutalism is polarizing. (Try asking a random group of Bostonians what they think about their brutalist city hall building!) That's probably why today's brutalism is not quite as uncompromising as its original incarnation. 
This latest incarnation of brutalism might see a monolithic concrete coffee table atop the fluffiest of rugs or a sculptural lamp with a rough-hewn finish alongside a sumptuous velvet sofa. A chunky wood bookcase can breathe new life into a home office; a concrete cantilevered planter is a solid counterpoint to a seemingly fragile fern. When brutalist elements are juxtaposed with softer textures and less exaggerated shapes, the style can be seen as a continuation of the organic minimalism that has been so popular during the past few years.
At the same time, as the decor equivalent of "the strong, silent type," brutalism offers a comforting simplicity and assurance. And in an often unsettling world of overstimulation, that's something many of us love coming home to.
Five Favorite New Brutalist Pieces
• Brutalist Architecture IV. In the curation she created exclusively for One Kings Lane, designer and art collector Olivia Song included several black-and-white photographs homing in on brutalist buildings. We particularly like the juxtaposition of curves and angles in this one.
• Heritage Coffee Table. A slab of fiber-reinforced concrete rests upon open squares of oak for a minimalist table that offers maximum impact.
• Odessa Table Lamp. The snow-white linen shade brings timeless elegance to this lamp's sculptural faux-concrete body.
• Zon Bowl. Crafted of iron, this spiked decorative bowl leans into the rawness that gave brutalism its name.
• Renee Performance Accent Chair. You might not think that upholstery can be brutalist, but this substantial yet plush armchair shows how it's done.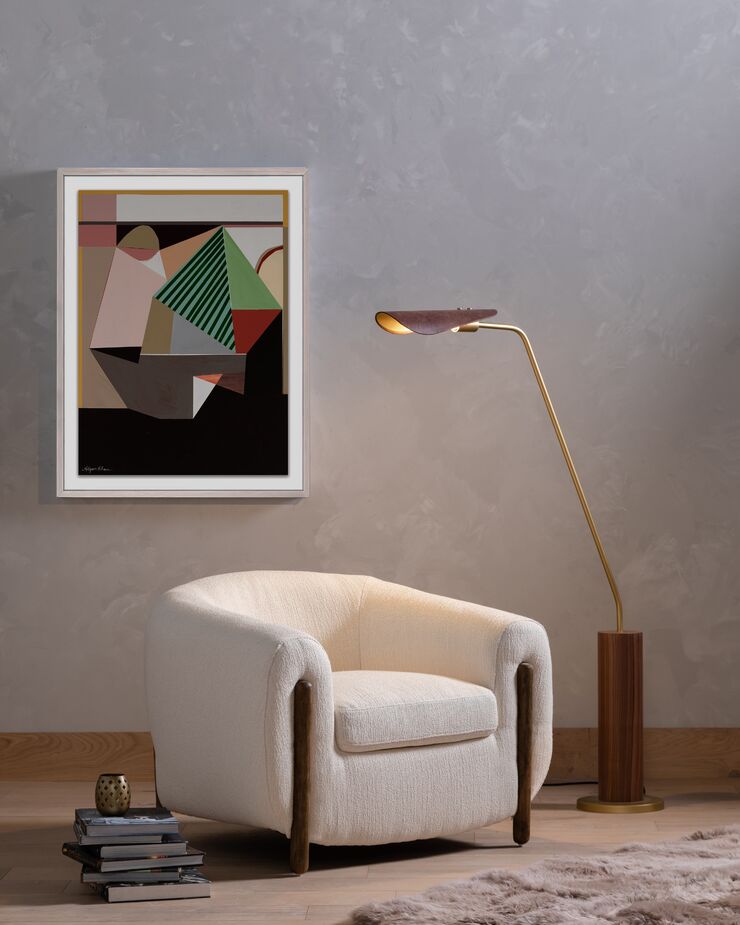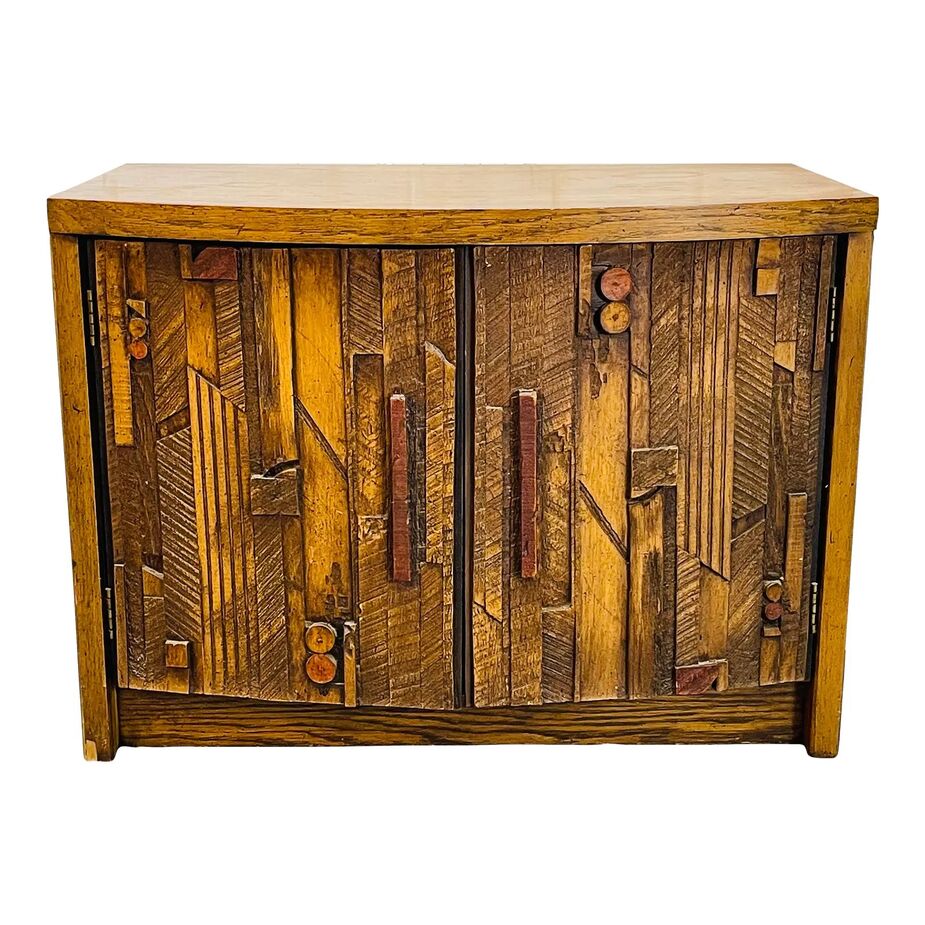 Five Favorite Vintage Brutalist Pieces
• Mounted Brutalist Chain Defies Gravity. This tabletop sculpture is pretty much as its name describes: an iron chain standing upright atop a wood base. It's a surefire conversation starter.
• Modernist Lhasa Apso Figurine. Lhasa apsos are petite and lightweight, but this abstract wood carving gives the breed an unlikely solidity even while capturing its canine charm.
• Murano Glass Chandelier. How can something as fragile as Murano glass be brutalist? When it's organic in shape, translucent amber and opaque white in color, and suspended from stark metal.
• 1960s Cast-Cement Extra-Long Box Planter. Nearly four feet long with a weathered patina, this is ideal for bringing raw texture to a windowsill or mantel.
• 1970s Paul Evans-Style Side Table. Wood offcuts adorn the doors of this chunky cabinet/table, proving that brutalism can be slyly playful.