As we spend more time at home, we've noticed all the stuff we have lying around. Don't get us wrong: We love our stuff. But we've been thinking about how people who love stuff can also love minimalism. Good design is all about form and function, and minimalism focuses on function above all else. We're not talking about stark white rooms filled with streamlined furniture. We're talking about a thoughtful approach to minimalistic style.
What Is Thoughtful Minimalism?
This aesthetic is all about simplicity. It's not about having fewer things; it's about having the right things. "Minimalist design doesn't mean that your room is just shy of being completely empty," says One Kings Lane Interior Design's Shannon Frappied.
"I think it's about being intentional," says New Jersey-based interior designer (and One Kings Lane To the Trade member) Claire Zee. "Minimalism is more than the lack of something. It's the intentional lack of something to bring focus to another element or area."
That's why the secret to thoughtful minimalism is in editing. "Coco Chanel famously said, 'Before you leave the house, look in the mirror and take one thing off.' This brilliant insight can be applied to the home," says Shannon.
People commonly confuse minimalism with modernism, but they're two different things. Minimalism is about controlled simplicity. It's a design ethos, not a set aesthetic. Within minimalism, many styles can co-exist. Modernism is defined by its aesthetic opposition to what is considered traditional. A room can include traditional silhouettes and still be minimalist. An ornate gilded mirror hung over a mantel, for instance, can be minimalist if you don't put anything else on the mantel. Replacing that mirror with a simple round frame would make the vignette modernist.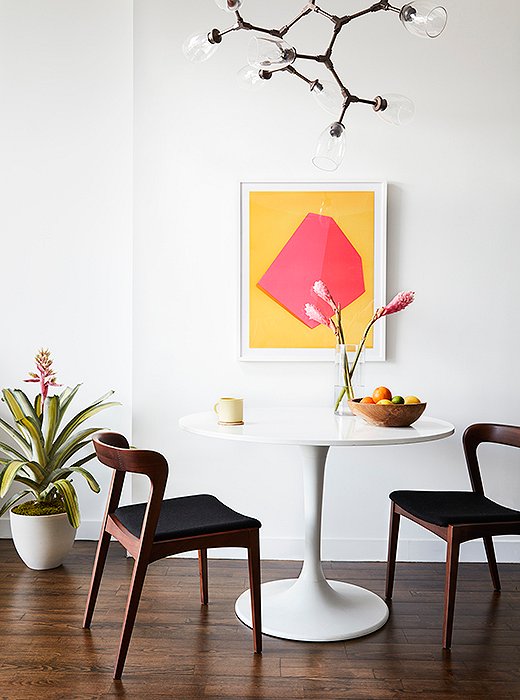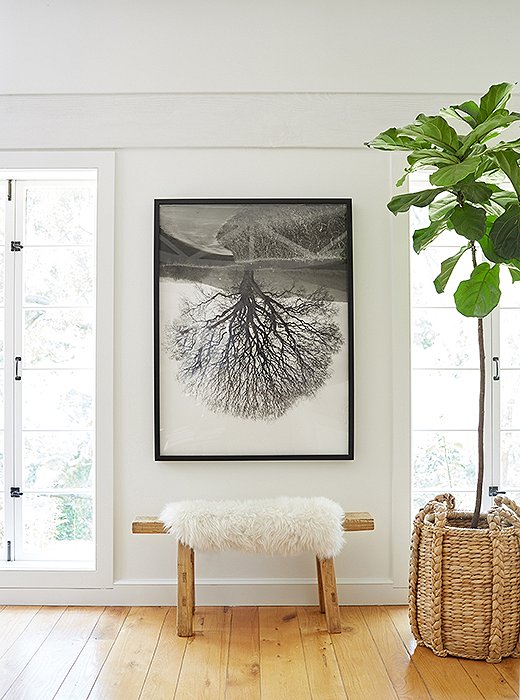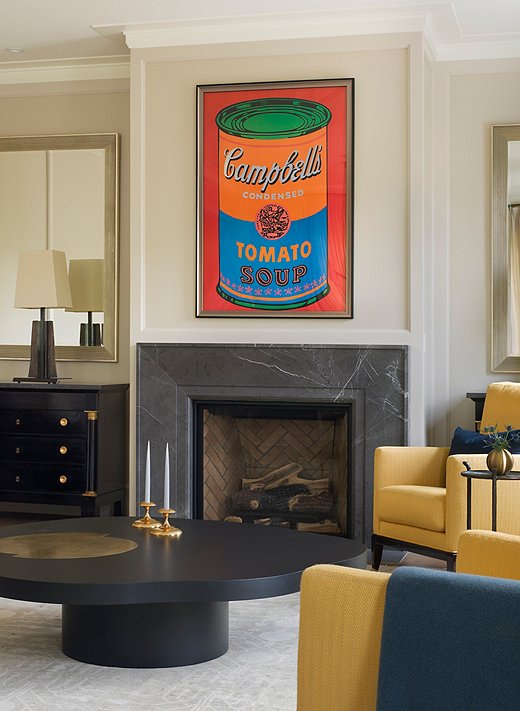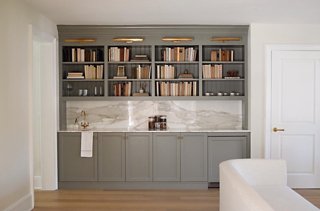 Step-by-Step Guide 
Declutter. "If you are shifting to a more minimalist design, start in a small corner or nook and begin editing," says Shannon. Think of it like a deep clean. "If an item doesn't provide a function or purpose, remove it," she says. Use this technique to tackle the whole house, room by room. Repeat the process as necessary.
Focus on flow. Once you've decluttered, you'll want to rebuild. "A room should always have balance and flow," Shannon says. Especially in a minimalist room, that is based on how much space lingers between items. Shannon suggests creating a "triangle of interest" that focuses on pieces within a small visual field. Similarly, Claire concentrates on creating places that allow the eyes to rest. These moments are key in creating a minimalist space. 
Find your silhouettes. Depending on your style, silhouettes can make a world of difference in the outcome of your new design. Remember: Minimalism is not modernism, so go with what feels right to you. 
For case goods—furniture that isn't upholstered, such as tables, buffets, and desks—turn to warm woods and other natural materials to keep streamlined silhouettes from seeming stark. For dressers, bookcases, or other tall items, 
simplicity is best. Pair these with metal hardware. You can have a little more fun with minimalist silhouettes when it comes to coffee tables or mirrors. Kidney-shape pieces are a favorite of many designers. 
For seating, channel-back sofas are a great example of pieces that mix comfort with a streamlined silhouette. Look for pieces that have tight upholstery work. You'll want to avoid pieces with bullion fringe or welting. Also avoid throw pillows with large flanges. 
Mix and match. A basic design rule: Collected spaces look better than matchy-matchy rooms. Personality and visual interest are of the utmost importance when dealing with rooms that lean minimalist. You have less, so you'll want to make what you do have more interesting—for instance, display your favorite antique bust on a simple acrylic pedestal, and don't clutter the space behind it with more art. Give each item lots of room to breathe. 
Bring in natural touches. Some consider this the most important in making a minimalist room feel like home. "I love to bring in natural stones, woods, and dried florals," says Claire. As when using wood on case goods, these organic flourishes keep a space from feeling cold.