Changing the colors in a room is an instant way to change its mood, signal a new season, and nod to trends. An easy, affordable way to do so is with colored glass. There's a reason so much Depression glass—glassware manufactured during the Great Depression and often given away as a gift with purchase—is pink, green, pale blue, or amber: It was meant as a cheap and cheerful pick-me-up.
Depression glass has become highly collectible recently, and colored glass in general is appearing in the most stylish homes, restaurants, and hotels. Retro trends such as grandmillennial chic and newstalgia are one reason. Another reason: its low-commitment, highly affordable beauty.
A Colorful History
Through we tend to think of stained glass as the windows commonly seen in churches, just about all colored glass is technically stained glass. The exception is verre églomisé, or reverse painting on glass. Painting on the underside of glass rather than the front makes the imagery less vulnerable to damage. (For centuries mirrors were made via reverse painting, with lead, silver leaf, or other materials applied to the back of glass.)
The inclusion of various metals, oxides, and other elements is what gives glass color. The addition of melted iron, sulphur, and carbon has long enabled glassmakers to create brown or amber bottles to protect contents such as ale from being damaged by light; adding selenium is a time-honored way of producing red glass.
While people were creating glass, colored or otherwise, as far back as 2000 BCE, the Venetians of the Middle Ages and the Renaissance transformed the art, introducing one innovation after another: cristallo, a truly clear colorless glass and a precursor to crystal; enameled glass; calcedonio, which features striations and veins of color akin to agate and other types of chalcedony; millefiori—literally "a thousand flowers"—which uses multiple colored glass rods to create distinctive patterns. The glassmakers of the Venice's Murano Island continue to innovate, and their products remained prized for the richness of their colors, among other traits.
The glassmakers of Murano also invented milk glass. They dubbed it lattimo, or "milky," and because of its opaque white color it was considered a substitute for porcelain. Milk glass isn't always milk white, of course. Jadeite glassware, especially popular from the 1930s through the '60s, is a form of milk glass.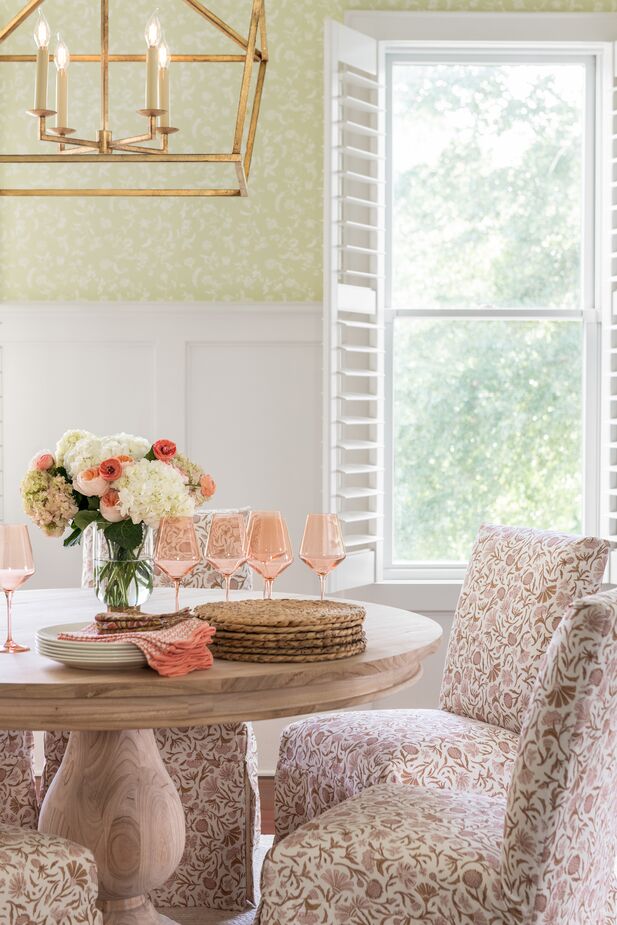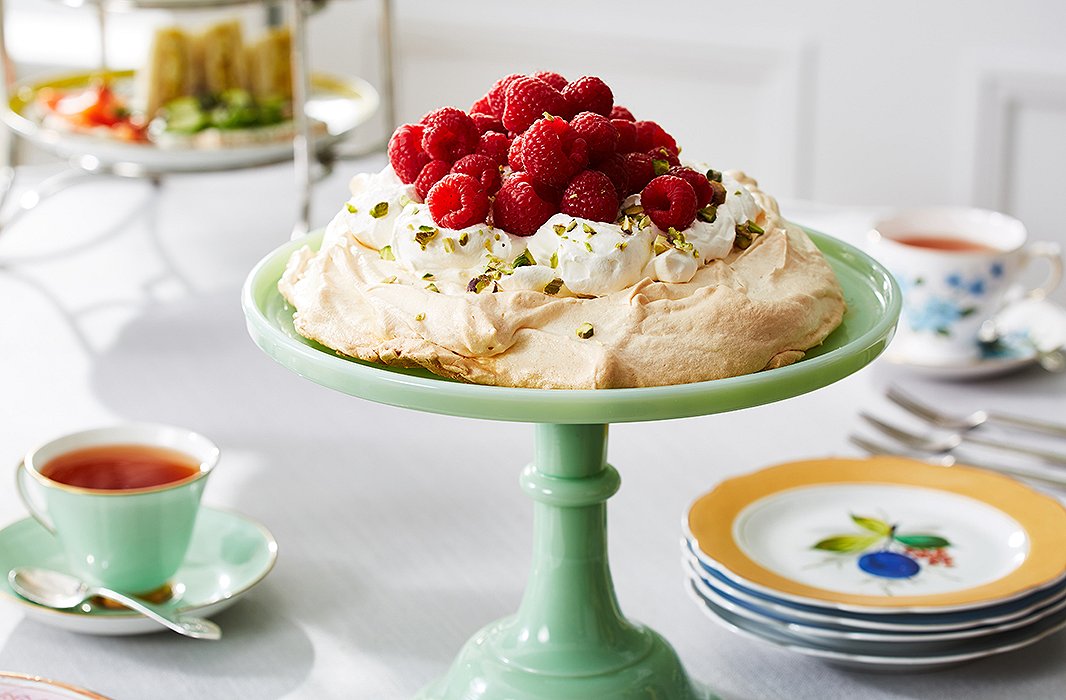 Not Just for Drinkware
Replacing clear drinking glasses with colored ones, new or vintage, instantly makes a meal more fun. But colored glass doesn't have to be relegated to the table. Get inspired by centuries-old cathedrals and line up colored glass bottles and jars by a window to filter sunlight. Lamps, sconces, and chandeliers made with colored glass can bring not just light but drama when turned on. The colored glass ashtrays omnipresent in Mid-Century Modern homes make eye-catching catchalls. And while colored glass may be something of a trend now, its enduring popularity over millennia proves that it is indeed timeless.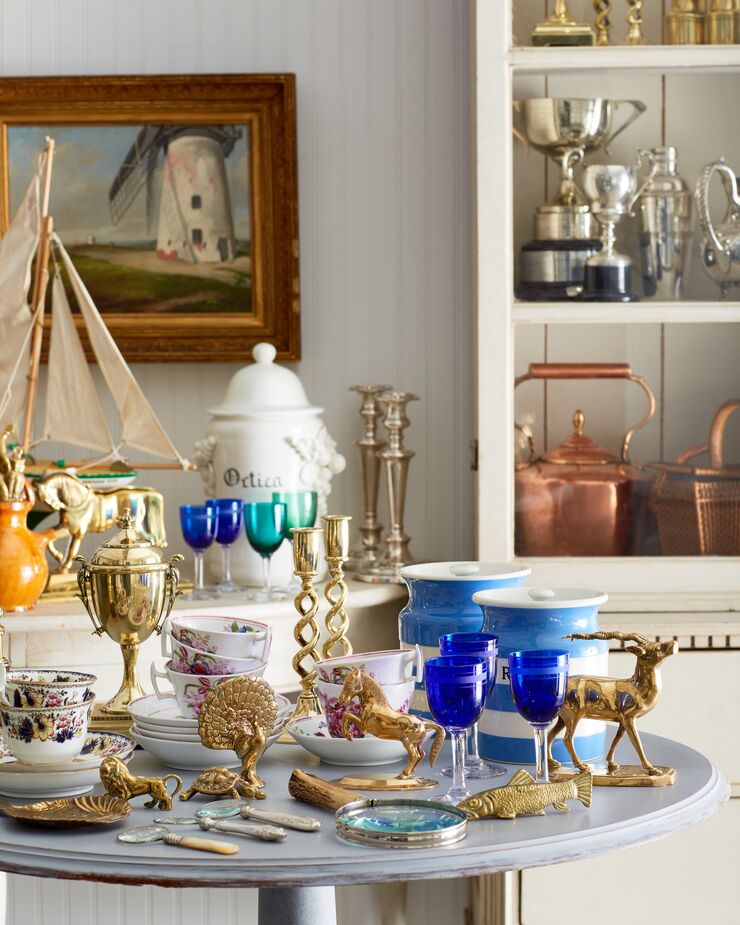 Five Favorite Pieces
• Art Deco Glass Perfume Bottle. Dress up a vanity, an étagère, or a nightstand with this handblown perfume bottle, which pairs amber and opalescent glass in a lush wing design.
• Set of Four Jax Highball Glasses. Available in blue and pink, these look like vintage pressed glass thanks to their ornate raised motifs. They'll make even a glass of milk seem deluxe.
• Bubbles Glass Chandelier in Aqua. This extravagant fixture also comes in clear glass, but the way the color of the handblown orbs seems to change in intensity closer to the center adds extra drama.
• 1920s Bohemian Cocktail Coupes. Here Bohemian refers not to the style of these lustrous cranberry goblets, which have a cut-to-clear floral motif, but to where they were made: the Bohemia region of what is now the Czech Republic, long renowned for its glassware.
• Vintage Pharmacy Bottles. Does anyone need colored apothecary bottles, with or without labels? Probably not… But one (or several) would look great in a cabinet or on a shelf.