Sunrooms, conservatories, solarias, and enclosed porches differ slightly, but they do have one thing in common: They're designed to be bright, comfortable spaces where relaxation is all but guaranteed. And even if your home lacks a sunroom or conservatory, you can still create a space with the same sunny charm.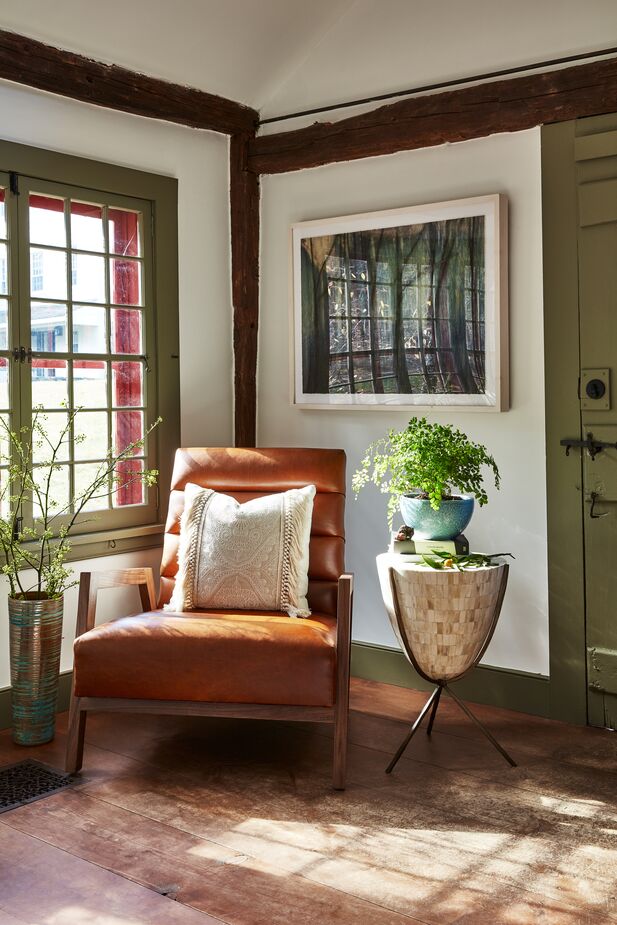 Let the Sunshine In
A wealth of windows is a defining feature of a sunroom. So if you are trying to create a solarium-like space—perhaps you want to transform a corner of your bedroom into a faux sunroom—be sure to orient it toward whatever windows you have. You can also maximize the effect of even a lone window by hanging a mirror opposite it, creating the illusion of twice as many windows. Even placing a mirror on a wall adjacent to, rather than opposite, a window increases the sunniness of a space. 
When arranging your furniture, you'll want to either take advantage of the splendid views outside your windows or deemphasize any not-so-splendid views. For the former, place seating so that it looks out. For the latter, position chairs or couches beneath the windows so that you receive all the sunshine without having to look at traffic or your neighbor's overgrown lawn. Then create a view of your own with scenic artwork or wallpaper.
Speaking of furniture, consider decorating with outdoor furnishings or sun-resistant fabrics such as Sunbrella upholstery. Even when filtered through glass, direct sunlight can fade and weaken fabrics and some natural fibers; it can bleach many types of wood as well. This is why teak is popular for sunrooms, as are bamboo and rattan. Besides, outdoor furniture typically has the airier silhouettes and kick-back-and-relax vibe you want in a conservatory. 
What you might not want are leather and suede, as they retain summertime heat. If you use your sunroom year-round, however, you could cover this sort of seating with slipcovers in the summer. And if you're simply going for a sunroom vibe rather than outfitting a true sunroom, go for it—though eschew a heavy wingback chair for, say, a sleeker midcentury-inspired design.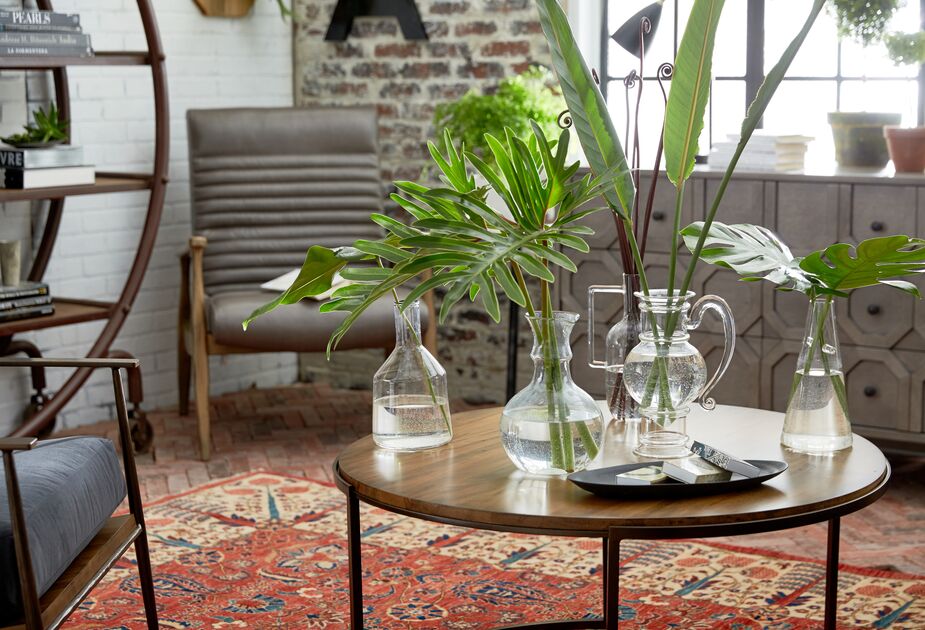 Come Into Bloom
If a sunroom doesn't have plants, is it really a sunroom? Many would say no. A tall fiddle-leaf fig in a corner, magnolia garlands framing a door, wildflowers in a colorful pitcher, cacti lined across a windowsill: There are no wrong options. If your thumb is anything but green or your space is too bright/too dark/too dry/too humid for live plants, go for faux—no one will be the wiser, and you won't have to worry about them when you're away on vacation. 
Pillows, art, upholstery, and decor can contribute flower power too. Neutrals can give a sunroom a havenlike serenity. But if the rest of your home is awash in quiet colors and you tend to shy away from patterns, try using your sunroom to indulge in florals—and ginghams, stripes, dots, trellises, and other motifs. What better way to celebrate nature's bounty than with a bounty of color and pattern?
A few other tips to consider:
• Even in the smallest space, include some sort of table. Without a surface on which to rest a beverage or a snack, how likely are you to actually use the room? A ceramic garden stool or a slender side table will do the job while taking up minimal space.
• Use a room screen to create a more intimate feel. If your sunroom is actually a portion of a larger space, a room screen can keep the rest of the room out of sight and out of mind.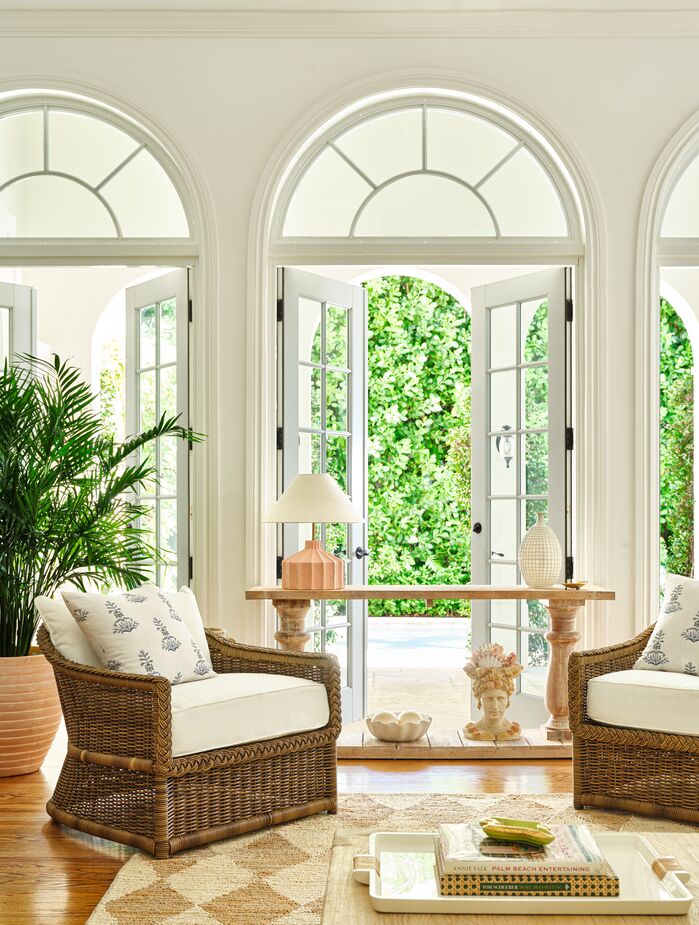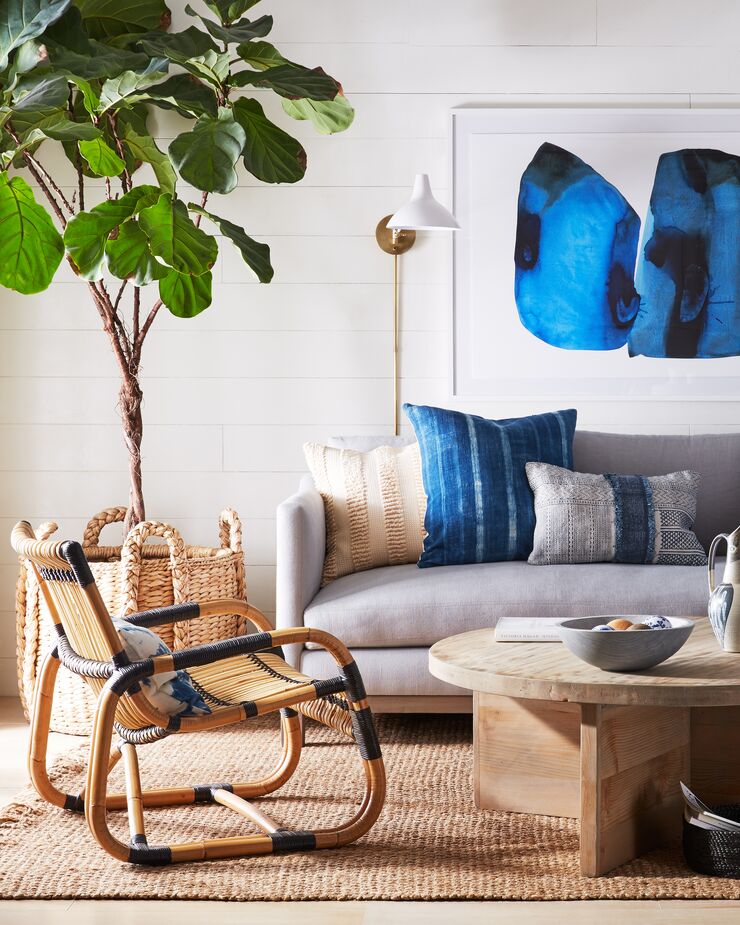 • Keep it light—at least during the warm-weather months. Black absorbs heat like the proverbial sponge, as do other darker hues. And of course, they're not really in keeping with a soak-up-the-sunshine mindset. 
• Add a fresh scent. A diffuser or candle with a floral or green fragrance will reinforce the outdoorsy aspect of the space.