The soothing rhythm of the surf, the salt-laced tickle of sea breezes, the shimmering reflection of the sun on the water: Coastal living is both serene and refreshing, so it's little wonder that many of us want our homes to evoke that seaside ease. But when opting for coastal style, it's all too easy to fall into clichés (anchor prints on everything!) or to go for a look that feels inappropriately summery during the longer nights of winter. Below are some suggestions for bringing coastal cool to your home in a sophisticated fashion year-round.
Think beyond blue and white
Blue and white, especially when striped, is shorthand for coastal cool. But consider going beyond the tried-and-true. For instance, rather than choosing pure white walls, which can seem chilly in winter, paint them a warmer sandy hue (even the name is beachy!) or opt for beige or pale-blue grass-cloth wallpaper. Introduce soft greens the color of sea glass. Or channel the tropics with darker leafy greens and even dashes of flamingo pink, all of which coordinate beautifully with classic blues and whites—you can't go wrong with a palette created by Mother Nature.
If you want to change things up just for the cold-winter months, swap out lighter-blue accents for those in navy or midnight blue. There's something especially cozy about snuggling on navy sheets or lazing on dark blue throw pillows on a snowy winter night.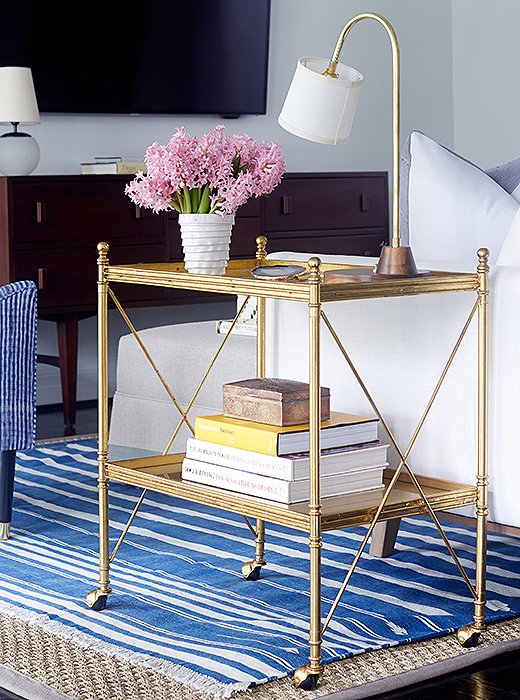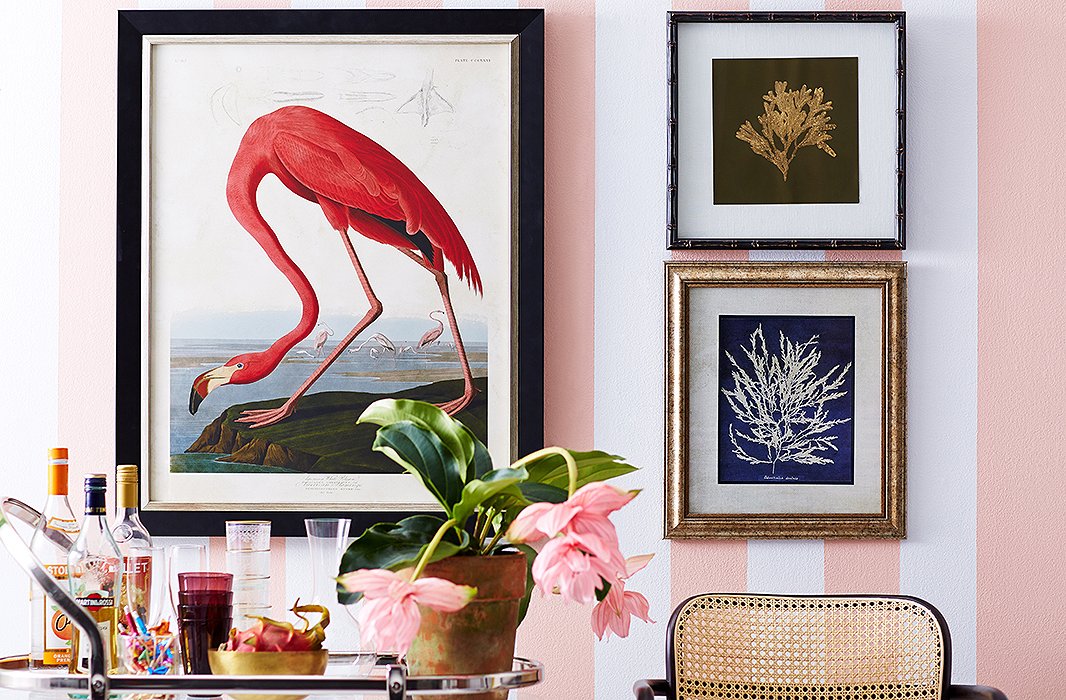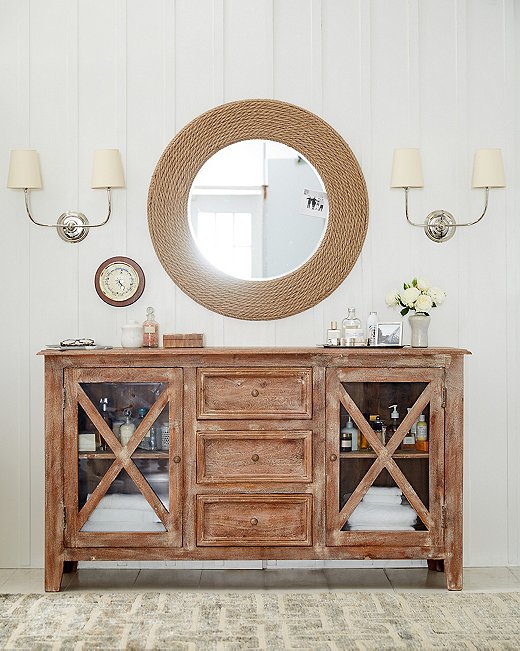 Use rope as decor
The same sort of rope that moors boats to a dock brings coastal charm, and an unexpected tactile element, to a space. Rope-framed mirrors and trays with rope handles are subtle ways to introduce nautical elegance. Ditto woven baskets, which just as important, provide extra storage.
In fact, jute, sisal, hemp, and sea grass in just about any form contribute to a seaside look. Perhaps the simplest way to introduce the laid-back ease of a waterfront cottage is to add a neutral or striped natural-fiber rug. Walking on one is almost as good as feeling the sand beneath your soles.
Opt for pale or weathered woods
Wood furniture with lighter or weathered finishes can be reminiscent of driftwood, a coastal standby. Pieces with live edges (edges that are left unfinished), a prominent grain (such as oak and pine), a white wash, or distressing fit the bill. So do pieces that incorporate raw stumps, knots, or branches.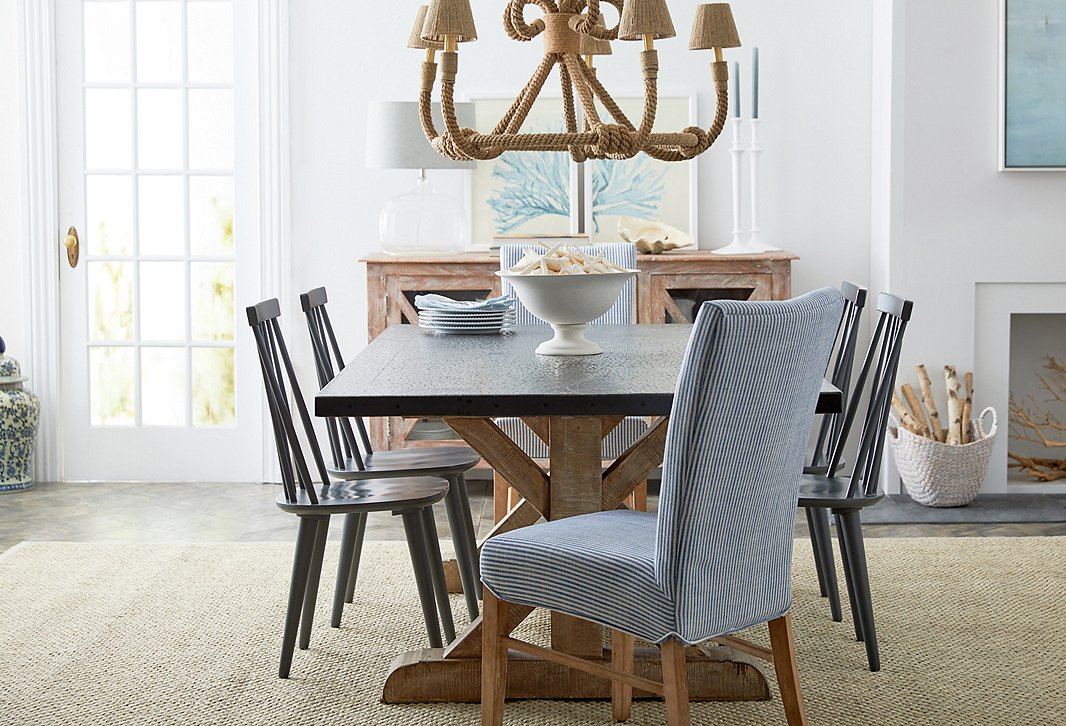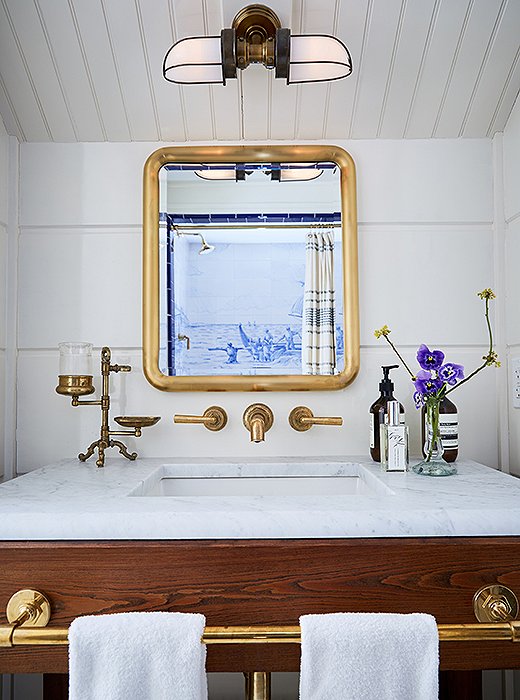 Go a bit brassy
Brass is the unofficial metallic of coastal style, thanks to its use in boats. Brass-framed mirrors and art, brass lighting, brass hardware, and a few brass accents throughout a space nod to nautical nattiness. What's more, brass looks fabulous against both white and navy blue.
Light up with lanterns
Not ornate Moroccan-style lanterns, marvelous as they are. Rather, go for simple, streamlined lanternlike silhouettes for light pendents or sconces. Simple tabletop lanterns and hurricane candleholders add a similar effect.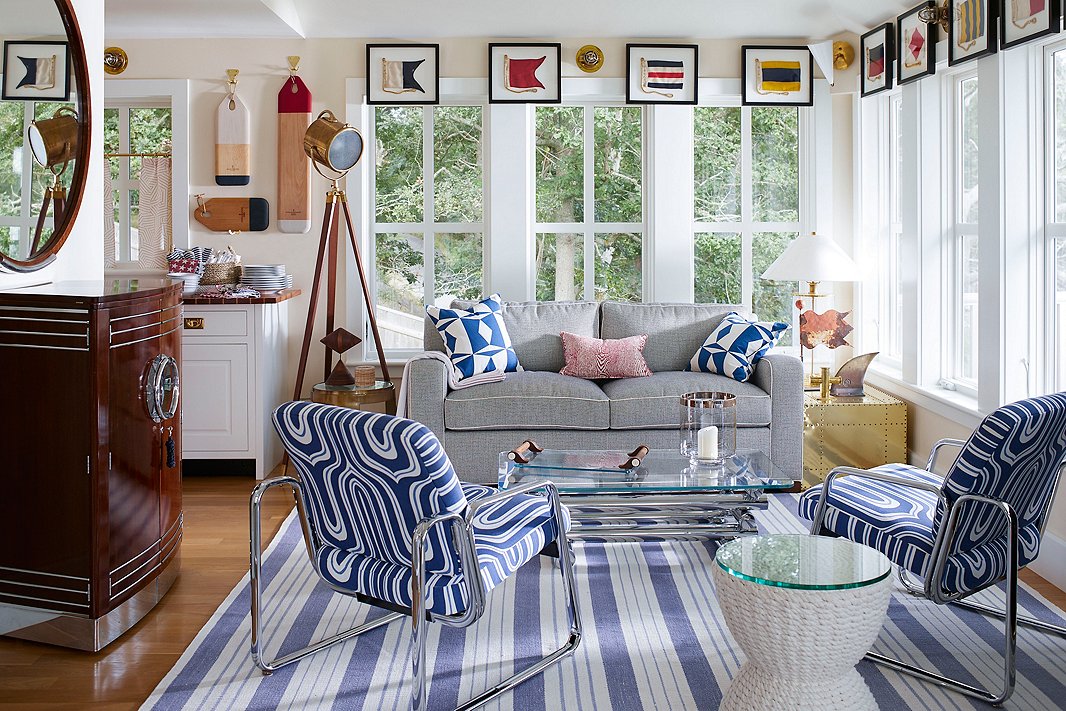 Remember that a little can go a long way
If you want to surround yourself with blue-and-white stripes and brass accents and seascapes and model sailboats and bowls filled with seashells and rope trimmings, go for it. If you favor a quieter approach, though, the good news is that the palette and textures of coastal ease work beautifully with myriad other styles as well. A classic Persian rug, for instance, can complement white linen slipcovers, woven baskets, and brass accessories, just as blue-and-white-striped upholstery can add seaside panache to a traditional wingback chair. Integrating coastal signifiers with other pieces you love enables you to create a home that could be only yours.