After consulting our star charts, we've determined what your decorating plans should be for the coming year, based on your zodiac sign. You'll want to take this advice with a pinch of salt, of course—so long as that salt comes from the chicest of shakers.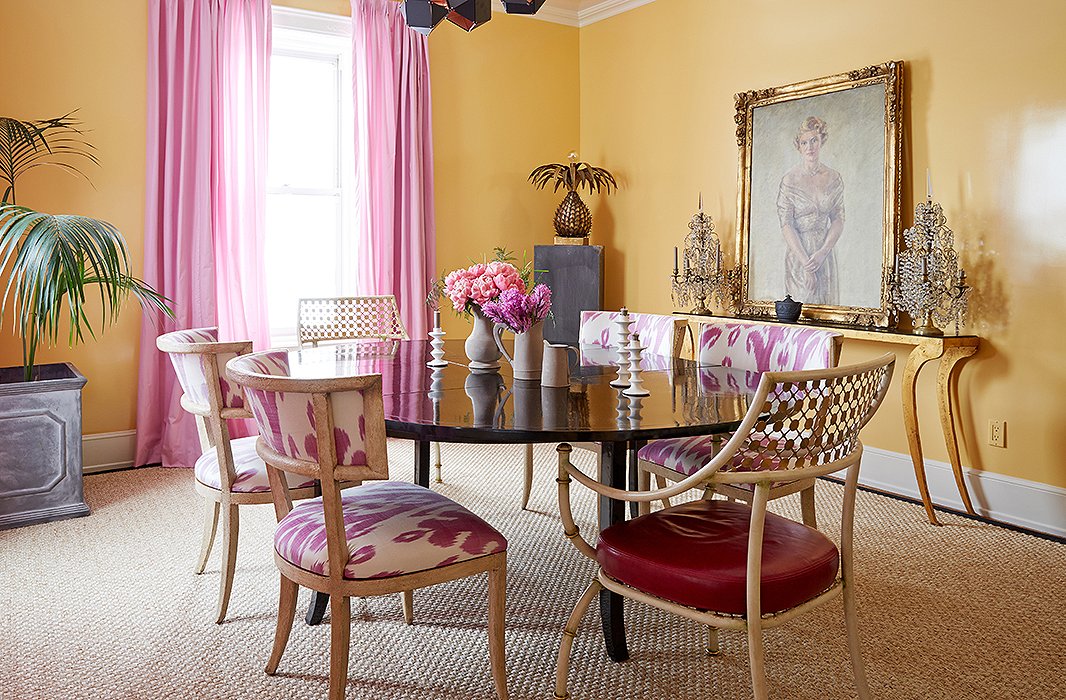 Aries (March 21-April 19)
Energetic, organized, and impulsive: That's Aries in a nutshell. Take advantage of the first two traits by engaging in a room makeover, perhaps when Mercury is retrograde from late March through mid-April. Rearrange your living room, paint your dining room a fresh new hue, or treat yourself to a new bed and nightstands. Alternatively, you can use your decor budget to indulge in the impulsive aspect of your nature. You never know when you'll find the perfect block-print bedding to replace your white sheets or bold graphic pillows to add to your sofa.
Taurus (April 20-May 20)
As a Taurus, you know what you like, and you tend to stick with it. This is an excellent time to break out of your decor comfort zone, however, as your ruling planet, Venus, is particularly prominent throughout 2018. If your home is a paean to Mid-Century Modern, consider introducing a baroque gilt-frame mirror into your powder room or blue-and-white ginger jars atop your mantel. If earth tones dominate, energize your space with abstract prints in primary colors or an eye-popping throw.
Gemini (May 21-June 20)
Unlike Taurus, you find it tough to settle on just one style—so don't! Keep on mixing high and low, antique and new with abandon. At the same time, consider going bigger on a particular style. For instance, if your favorite artwork is a landscape, create a gallery wall of nothing but landscapes. Or explore something new altogether: Learn everything you can about, say, Oushak rugs or Murano glassware, or throw yourself into a DIY project.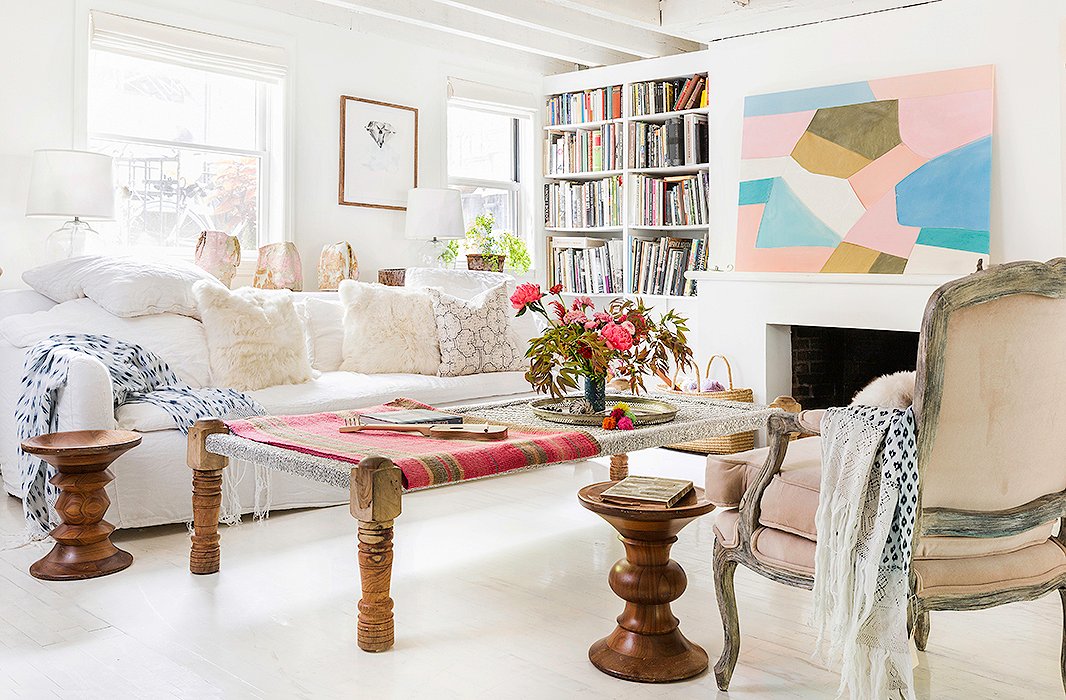 Cancer (June 21-July 22)
Security is a key driver for you, as is your love of and loyalty to family and friends. In the home, this translates to a preference for quiet, comforting neutrals. Once the sun enters your sign at the end of June, however, you may yearn to shake things up a bit. That doesn't have to mean adding a riot of color to your rooms. Start small by piling on textures: a sisal rug, perhaps, or a sheepskin pillow. Then if you're still game, introduce glints of bronze, copper, or gold.
Leo (July 23-August 22)
"More, more, more" is your motto, which explains your fondness for glamorous, attention-grabbing furnishings. Just be sure you look beyond the surface when making any large purchases, especially during the second half of the year, when your impulsiveness might get the better of you. Don't be swayed solely by the fabulous upholstery on a sofa or the eye-catching silhouette of a dining table; pay as much attention to the construction, materials, and craftsmanship.
Virgo (August 23-September 22)
Virgos thrive on serenity, so make your home a haven of calm. Buy yourself some pristine white bedding, layer a plush Beni Ourain rug atop your floor, swap out your gallery wall for one large, restful abstract. And indulge in your need for organization by using decorative trays or catchalls to corral the clutter on your nightstand or bathroom counters.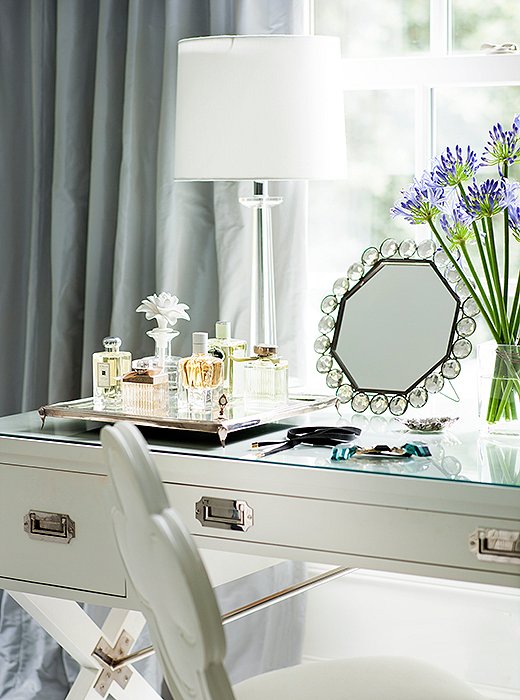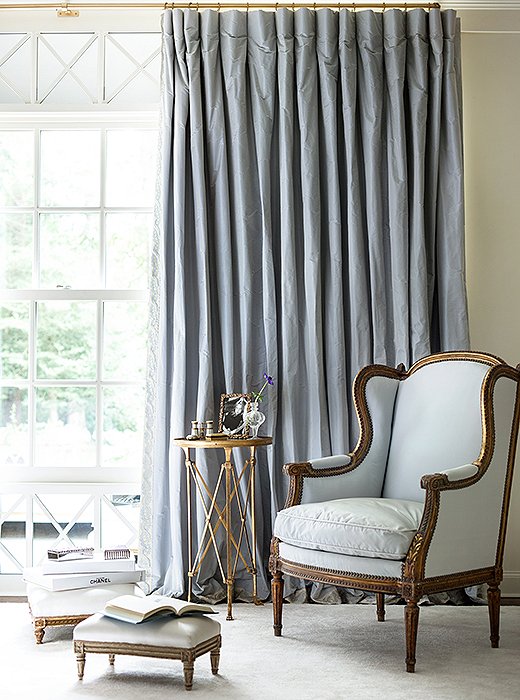 Libra (September 23-October 22)
This year, invest some of the effort you expend on pleasing others into making yourself happy. Consider furnishing a corner of your bedroom with a large mirror and a vanity just for you or transforming a portion of your family room into a private reading nook. At the very least, treat yourself to a cashmere throw in your favorite color (and insist that nobody else use it!).
Scorpio (October 23-November 21)
The Pluto retrograde of late April marks a good time for you to do some serious purging of items you've been holding onto despite not really loving (or even liking) them. Begone, particleboard dresser you've had since college, hideous vase your ex's mother gave you years ago, towels so worn they're practically translucent. You'll appreciate your simplified surroundings—and, if necessary, replacing what you tossed out with things you do love.
Sagittarius (November 22-December 21)
Your perpetual wanderlust will only grow stronger this year, peaking in November. If you have the time and means for a major excursion, go for it. If you don't, bring the world to you, in the form of Moroccan lanterns, Venetian glass, Turkish kilims, or Staffordshire pottery. Bring the outdoors in while you're at it, with a live-edge table or a natural-fiber rug.
Capricorn (December 22-January 19)
As an earth sign, Capricorns are at their best when surrounded by earthy hues. Even if you prefer bright colors or pretty pastels, try incorporating a brown leather wingback chair, smoky gray pillows, or a natural hide rug into your decor. What's more, the end of 2018 will be a good time to start planning a major project, such as overhauling a room or adding an extension to your home.
Aquarius (January 20-February 18)
Being a social animal, you love to entertain. The beginning of the year will be an especially auspicious time to throw an all-out bash, as that's when the sun will enter your sign. Invite friends and people you'd like to become friends, set the table with chic new serveware, and maybe even buy that bar cart you've been eying; you'll definitely use it often throughout the year.
Pisces (February 19-March 20)
Pisces is a water sign, so it's no wonder that all things coastal bring you joy. Even if no one else in your household shares your love of nautical style, you can incorporate it into your home. Place a navy-and-white rug in your entry, add a blue duvet cover to your bed, place an aqua or teal lamp on your desk. Let your imagination set sail.