The layered look is a fall/winter fashion standby. This season we're seeing plenty of layers in home decor as well: honeyed neutrals layered with sun-bleached nature-inspired colors, layers of curves and rounded motifs, and layers upon layers of texture. Below you'll find inspiration for layering one or all of this year's fall design trends into your home.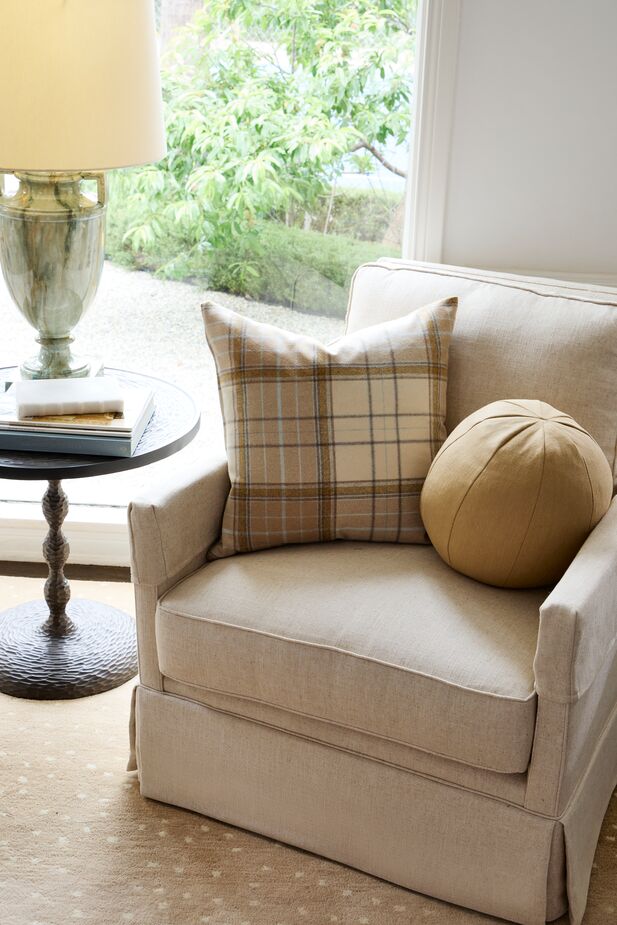 Fall Trend #1: As Good As Gold…
and ivory, tan, bronze, sienna, sepia, and a rainbow of amber-kissed neutrals. These colors are much more welcoming than pristine whites and icy pastels (and much more flattering to the complexion). Adding a camel cashmere throw instantly warms a snow-white sofa; integrating a few brown ginger jars into your collection of blue-and-white chinoiserie provides the update you didn't know you needed; silk bedding in a shade somewhere between ivory and beige makes you feel like the star of a classic Hollywood film (and who wouldn't want to be Nick or Nora Charles?). 
If neutrals just aren't for you, don't fret. Nature-inspired colors continue to be popular, though these are typically softer, sun-warmed versions of the hues: moss or pine green rather than emerald or lime; teal or smoky blue rather than cobalt. All it takes is one or two hits of these colors to breathe new life into a space—a garden stool in a serene blue-green hue accented with brown, say, or aerial photography of the Salta Mountains, with their multicolor layers of rock. Vintage Eastern rugs that have faded are a great source of this palette and look especially au courant layered atop a neutral natural-fiber rug. 
And should you want to add a glamorous metallic glimmer, gold or brass is the way to go, especially if you opt for pieces that transcend trends: a gold-framed mirror, a ceramic jar-shape lamp with a golden base and finial, a wood side table with a brass band around the apron…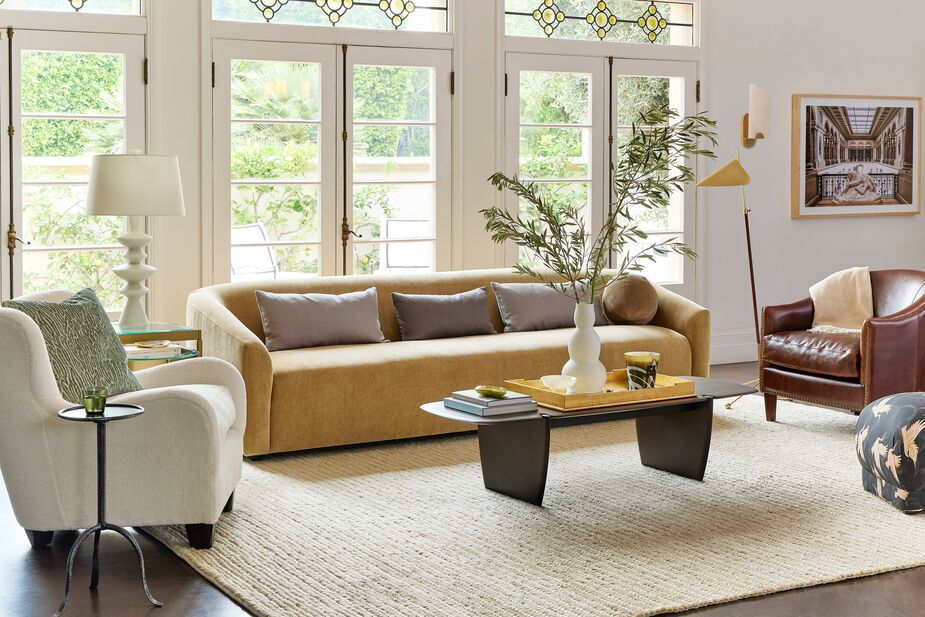 Fall Trend #2: Throw a Curve
Curvaceous furnishings have been trending for several seasons now. There's something soft and comforting about arcs and rounded corners, and they provide an inviting counterpoint to the right angles and straight lines that dominate most rooms.
This season the curves are beautifully subtle. Joining round mirrors and tables are arched mirrors and rectangular tables with rounded corners. In fact, while some have declared arches in the form of wall murals as passé, in general arches as a decorative motif are still going strong (as they have for centuries!). 
An even quieter way of introducing curves is with reeded and fluted surfaces. Reeding is made up of rounded convex ridges; fluting consists of rounded concave grooves. Both have been decorative elements since ancient Greece and gained renewed popularity during the 18th century and, more recently, as an Art Deco motif. Beyond the classic reeded and fluted furniture legs, consider a bed with an upholstered reeded headboard, a chest with drawer fronts embellished with reeded arches (twice the trend but in an altogether fresh way), or a rectangular cocktail table with dramatically fluted sides. 
Subtler still are adding curves to furnishing details. A round backplate on a sconce, scalloped edges on table linens, cabriole legs on furniture, the organic curves of a hide or sheepskin rug (real of faux): All are sophisticated ways of rounding out a room.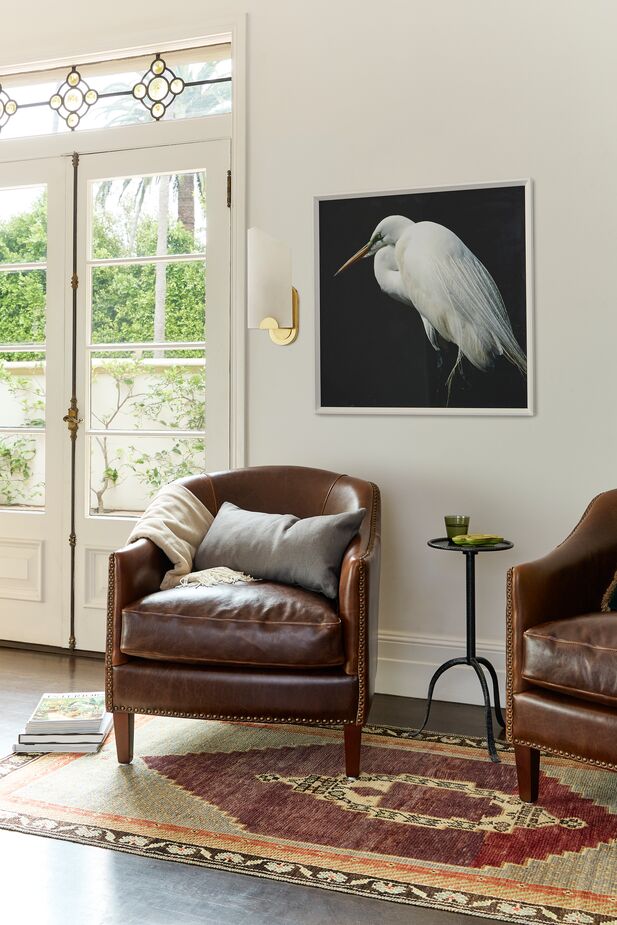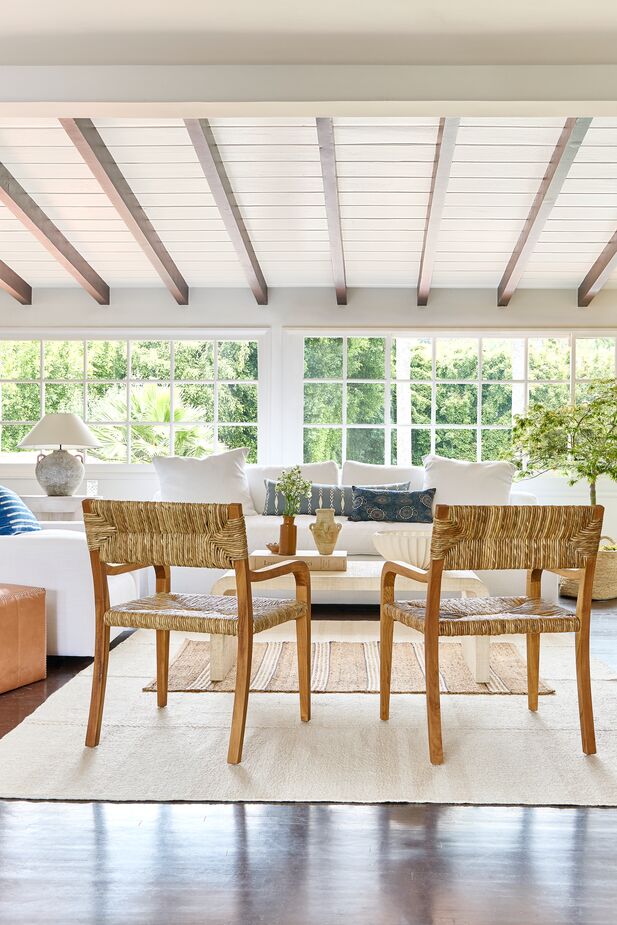 Fall Trend #3: Texture, Texture, Texture
For the past several years, lavishly textured organic materials such as jute, rattan, and seagrass have been decor's star attractions. They're still prominent, but now they're sharing the spotlight with plenty of other textures too, from plush velvet to sleek metal to cool glass to warm leather. This season's texture story is less about any one material than it is about layering and juxtaposing diverse materials, which goes hand-in-hand with the muted palette. As a rule of thumb, the fewer colors and patterns you have in a room, particularly if they're primarily neutrals, the more textures you need to keep the space from looking flat.
While sometimes colors can clash, textures pretty much can't. So go ahead and toss linen pillows atop your velvet sofa, or velvet pillows on your linen sofa. Set a rough-hewn plaster bowl on a clear acrylic cocktail table. Use silk or lyocell sheets on a bed with woven-rattan panels, then top them off with a faux-fur throw. When it comes to texture, too much is never enough.