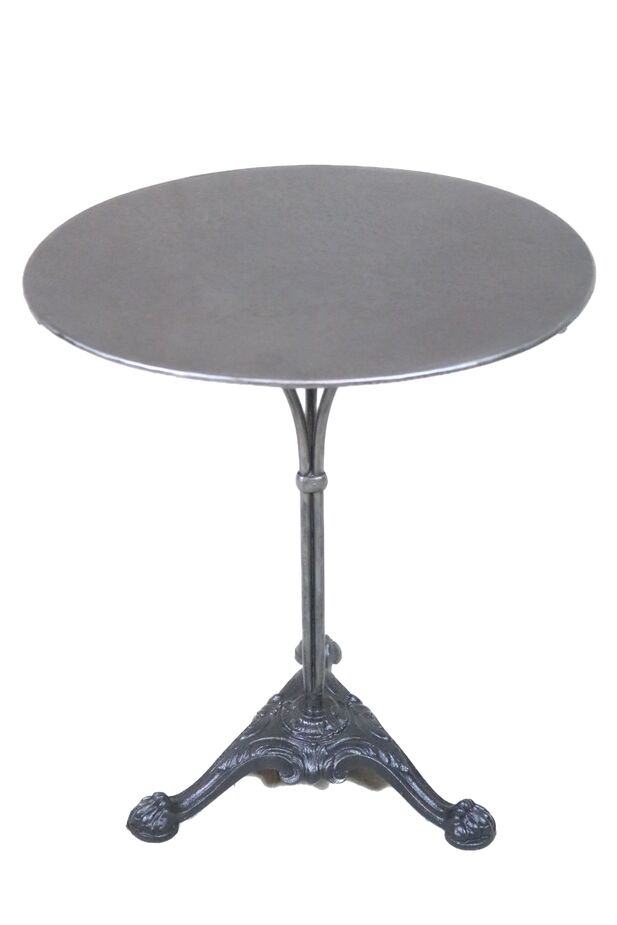 Bistro, Boîte, and Café Ware
Lingering over a coffee at a sidewalk café on a sunny afternoon or enjoying a glass of wine with friends in a stone-walled boîte are quintessential French experiences. Adding French ashtrays, match strikers, carafes, and the like to your home will help remind you to take a break, relax, and savor les petits plaisirs. Café and bistro accoutrements are also ideal for novice collectors: They're affordable, accessible, and compact. And ashtrays in particular are highly utilitarian, even if you don't smoke: They make chic catchalls for keys, spare change, and jewelry.
This 19th-century bistro table pairs a polished steel top with a cast-iron base boasting an ornate claw-foot design.
Aubusson Tapestry
Tapestries don't have to be crafted in Aubusson to be considered Aubusson tapestries, but they do have to be handwoven in the Creuse region of France. The exacting Aubusson style of tapestry is believed to have started in the 15th century. Whether it's a large-scale rug or wall hanging or a smaller textile used to make a pillow, the creation of the tapestries has remained the same over time. First a maquette—a drawing of the design—is created on paper, then the weaver (or lissier) uses a hand-held loom and yarn that's been dyed in-house to reproduce the design, working on the reverse of the fabric. The process is laborious and precise: It takes 10 years to qualify as a master weaver, and in 2009 the art form was placed on UNESCO's Representative List of the Intangible Cultural Heritage of Humanity. Little wonder that Aubusson textiles have long been, and continue to be, symbols of luxury and refinement.
A 19th-century Aubusson textile makes up the front of the pillow at right; the reverse is silk damask.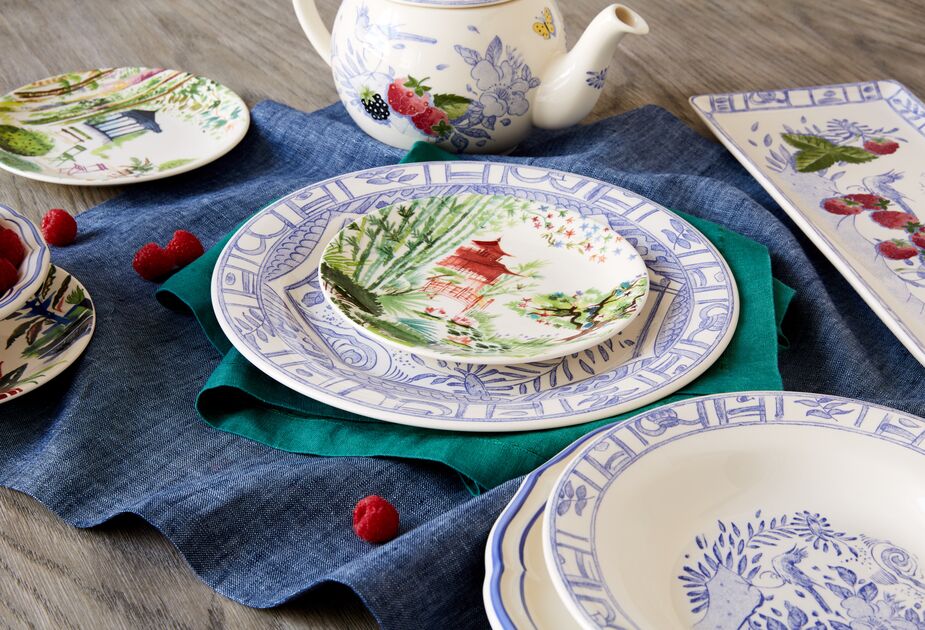 Gien Tableware
Despite being located in its namesake French town, the Faïencerie de Gien was founded by an Englishman, Thomas Hall. The brightness of Gien earthenware is due in part to its proprietary mixture of clays (more than a dozen are used) and its distinctive glaze. The company claims that 30 specialized artisans work on each piece. Among its most recognizable patterns are Renaissance Fond Blue, with its cherubs and rich blue ground, and Rocaille Blanc, a reinterpretation of an archival rococo design.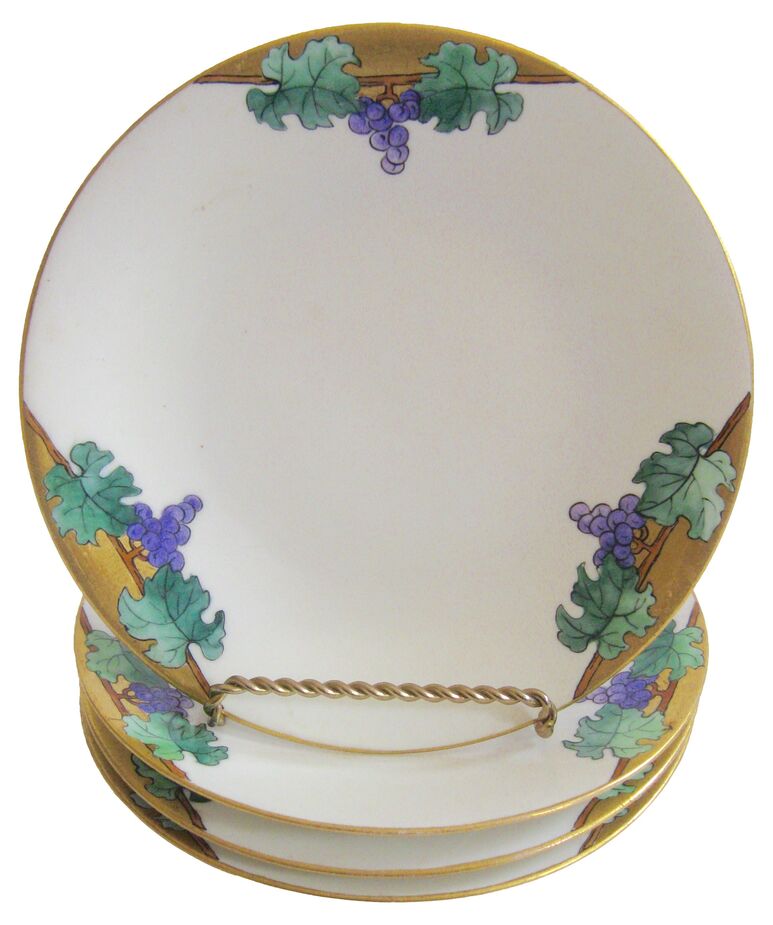 Limoges Porcelain
Also the namesake of a French locale, Limoges is not a company but rather a type of porcelain that the area has been renowned for producing since the 18th century. As with Gien faïence, the type of clay is key to the beauty of Limoges. In this case, it's kaolin, which was first quarried in the region in 1768 and gives the porcelain a pristine whiteness. Tableware, vases, trays, and petite keepsake boxes in the shape of animals, fruits, and just about any other object imaginable are among the most popular collectibles, especially those by Bernardaud, Haviland (founded by an American in 1842), Raynaud, and Royal Limoges (the oldest of the existing Limoges factories).
This set of four Tressemann & Vogt (T&V) plates from the early 20th century display Art Nouveau elegance amid gilded backgrounds and rims.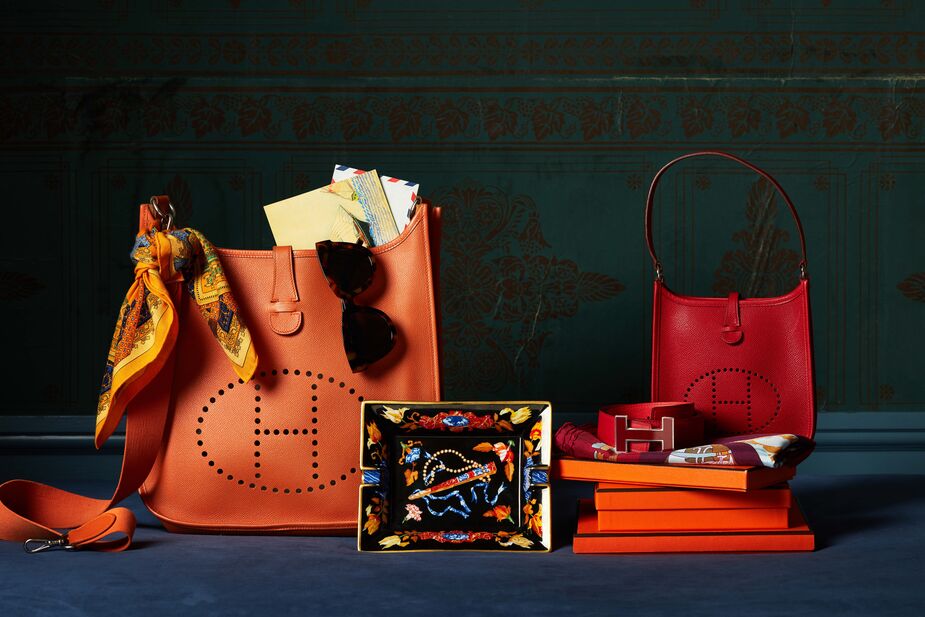 Hermès
Do we really need to explain the appeal of Hermès? Founded in 1837 as a maker of harnesses for the French nobility, the company is today renowned not just for its handcrafted leather goods but also for its silk scarves and neckties, jewelry, perfumes, and yes, home decor. The same bold and brilliant motifs that adorn its scarves can be found on porcelain trays and catchalls. Hermès also produces silver paperweights, bottle openers, and other items with equine motifs that reflect its origins. What's more, its square scarves make eye-catching artworks when framed.