The French literally invented chic—the word is a French one that the English language imported, seeing as elegant and stylish didn't quite capture its essence. Parisians in particular are said to have chic embedded in their DNA. Fortunately for those of us not born and bred in the City of Light, many of the style elements that make Parisian homes so enviable can be translated to our abodes. Below, a primer to Parisian interior design and how to make it work for you.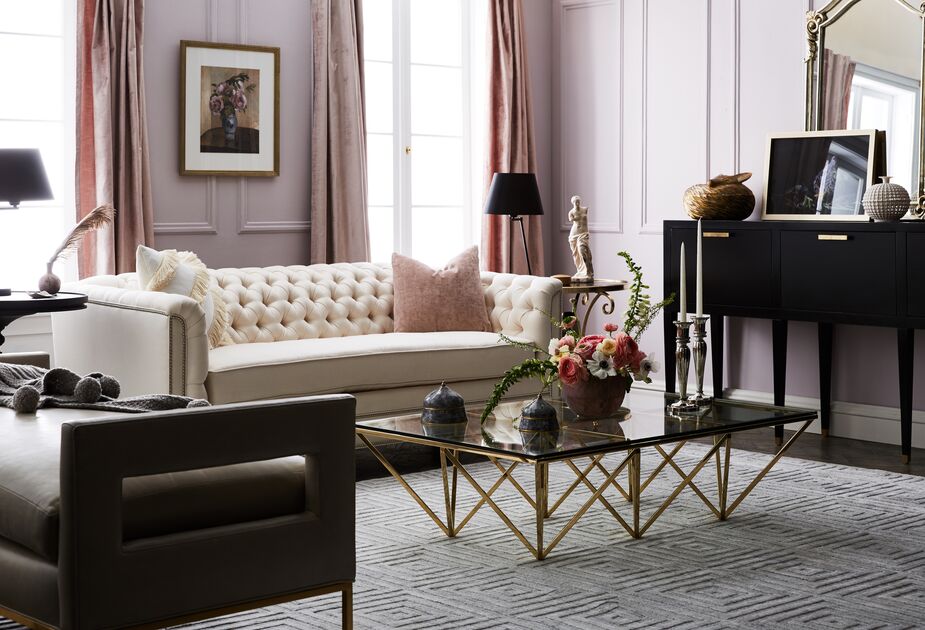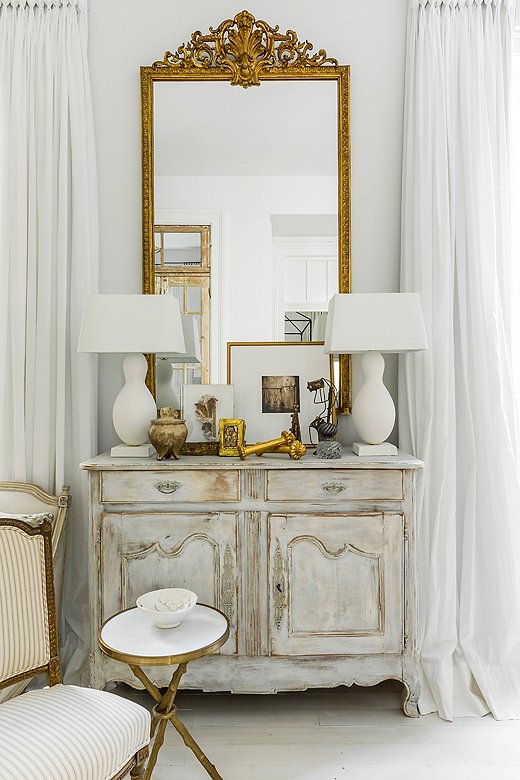 It's All in the Mélange
Many, if not most, Parisian apartments are blessed with high ceilings, herringbone wood floors, and exquisite moldings. Even if you can't add those elements into your own home, you can incorporate another major facet of Parisian interiors: the seemingly effortless integration of new and old, high and low. The provenance and the period of the individual pieces don't matter; what matters is that they're beautiful in the eye of the beholder.
That said, to tie together the disparate elements, Parisians often stick to a narrow palette in which white plays a prominent role. And you won't find the overlapping of busy prints common to, say, English country style. A gently faded Heriz rug or damask upholstery on a bergère might account for the only patterns in a room.
This allows for the airiness that might be the most difficult to pinpoint yet the most important aspect of Parisian chic. Known to design pros as white space or negative space, it is an absence of distractions that ensures attention is paid to what remains.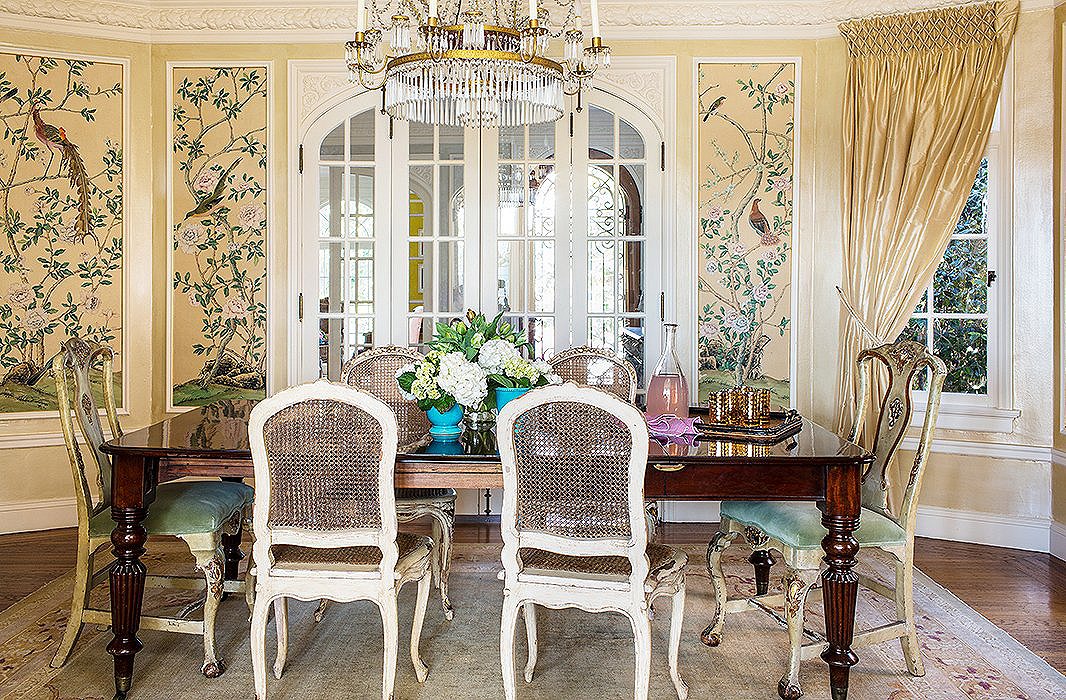 Beyond the Pale
Parisian chic isn't all ivory on white, however. Splashes of dark, even bold color are often found: chartreuse velvet on a Louis-style chair, a Persian rug overdyed in red, classic gourd table lamps in brilliant turquoise flanking a white sofa. At times a rich hue serves to emphasize a piece's sculptural silhouette.
In particular, Parisians appreciate well-placed curves in a room, from cabriole legs to gourd lamps. A voluptuous round tufted ottoman, for instance, might be upholstered in a lush jewel tone, while the sinuous embellishments of a rococo mirror are likely highlighted with gold.
Flowers also bring color and curves into a Parisian abode. In movies set in Paris, inevitably a character will be seen carrying a baguette or a bouquet of flowers as a way of establishing the location. It's a stereotype that holds an element of truth. Fresh flowers are of course preferred, but lifelike faux blooms have fooled many a guest. And of course, there are lyrical botanical wallpapers, used as panel insets or murals.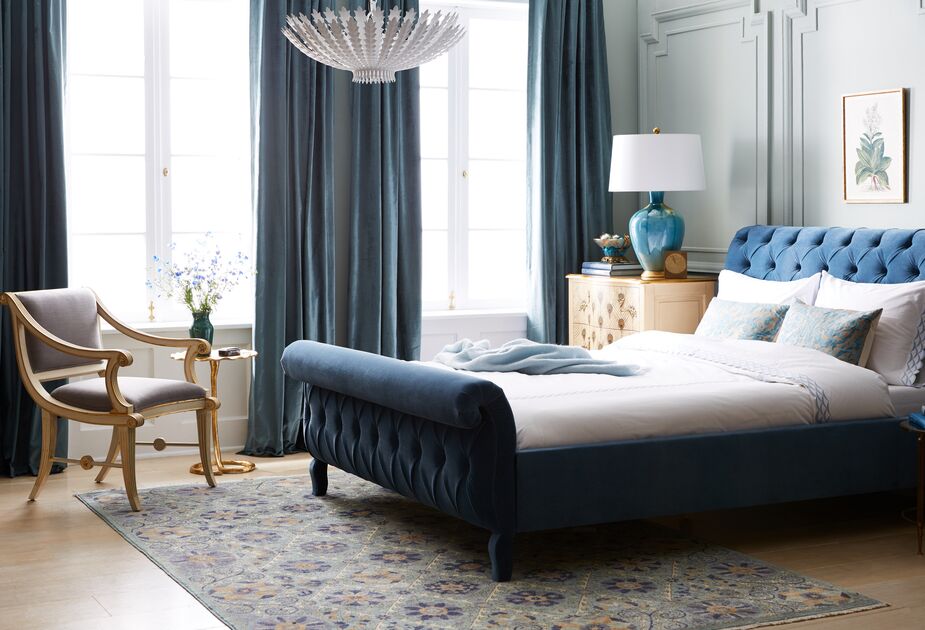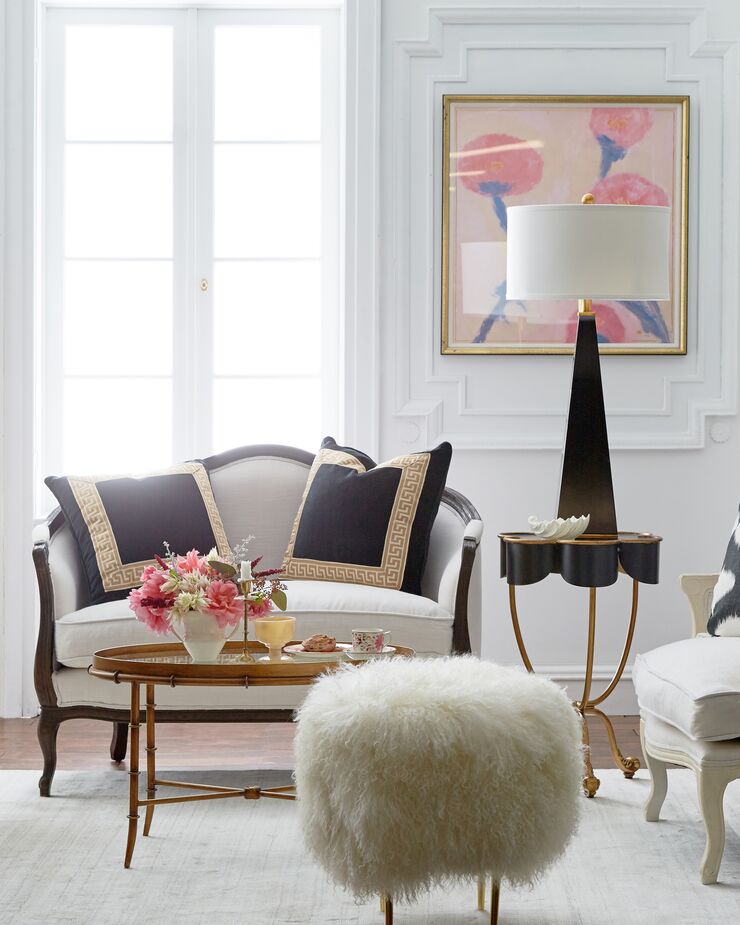 Shimmer and Glimmer
Subtle but unmistakable glamour is part and parcel of Parisian élan. In decor it takes the form of shimmering surfaces and glints of gold. Silk curtains puddling gracefully onto the floor are glamour at its most sophisticated; chandeliers dripping with glittering crystals represent traditional glamour; mirrored side tables and vanities epitomize Art Deco glamour (and French Deco, especially chairs with oversize curved arms, cabinets with lustrous burl wood, and mirrored nightstands, remains wildly popular in Parisian homes).
Two mottos differentiate French glamour from, say, Hollywood glamour: "Less is more" and "Moderation in all things." And that makes it fairly easy to bring Parisian chic to your space. Start with one showstopping glamour piece—a six-foot ormolu mirror, a daybed with a lavishly carved wood frame, a pillow covered in an ornate Hermès silk scarf. Edit out excessive patterns and all but your favorite tchotchkes. Bring in a few gold-framed artworks, a Louis chair, and/or a vintage bar cart. Add flowers, and voilà! You have your own little slice of Paris.
Hallmarks of Parisian Chic
• Vintage pieces mixed among newer furnishings
• Crystal chandeliers
• Large antique (or antique-looking) mirrors, especially those framed in gold
• Louis-style chairs (learn more about the different types here)
• Mirrored tables
• Bar carts, preferably metallic
• Art, ideally in gold frames
• Silk curtains
• White, cream, or ivory upholstery and linens
• Herringbone or parquet wood floors, topped with a Persian, Savonnerie, or Aubusson rug
• Decorative crown molding, baseboard, picture rails, and other wall molding
• Flowers