The canopy bed needs no introduction. Dreamy and enveloping, it has conjured up drama and stature in rooms throughout history and has been a favorite of everyone from royalty to legendary interior designers such as Frances Elkins and Paul Evans. Dating back to the Middle Ages (when they were necessary for warmth and privacy), canopy beds are beloved more than ever, thanks to fresh interpretations that allow the piece to elevate any style of decor. Read on to learn the story behind the dreamy bed and see how designers are making it work for modern spaces.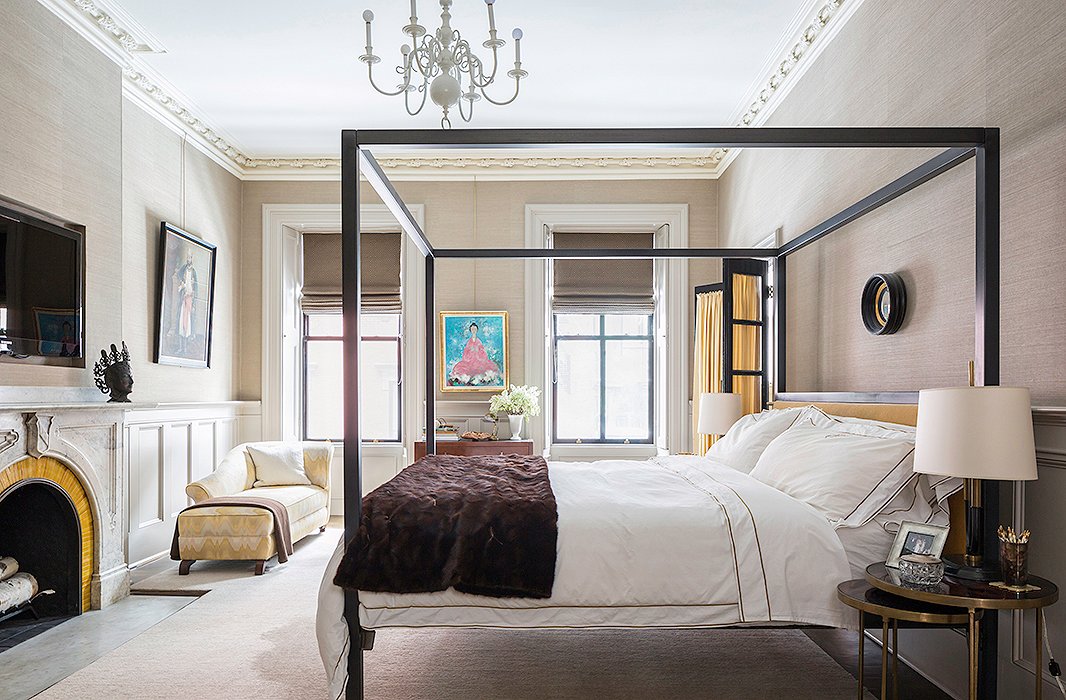 Style Watch: Four-Poster
The classic canopy bed has posts at four corners to support a frame, which is often draped with fabric. A tented style instantly creates a cozy and romantic room within a room, while leaving the piece undressed is equally impactful. We love how the sleek form keeps the space feeling airy while adding striking lines.
Design tip: Take advantage of the framed space behind the bed by creating a focal point using art, mirrors, or a wall sculpture.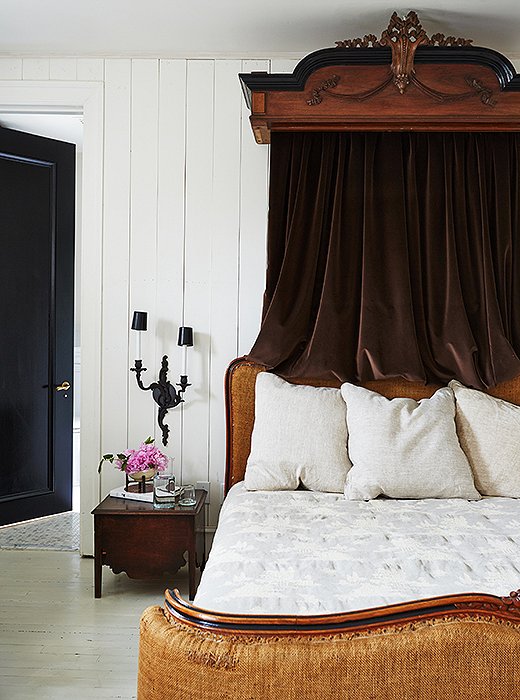 Style Watch: Lit à la Duchesse
Another 18th- and 19th-century French favorite was the lit à la duchesse, which features a canopy or half-tester attached to the wall or suspended from the ceiling. Here, designer Darryl Carter updated the architectural piece by teaming the former top of an armoire with velvet fabric and a burlap-upholstered bed.
Design tip: Balance the ornate quality of the canopy with organic materials such as crisp cotton sheeting and linen pillows.
Style Watch: Lit à la Polonaise
This dreamy style was all the rage in the 18th century—its name is a reference to Louis XV's Polish-born queen consort, Marie Leszczyńska. The bed's posts curve in toward a round coronet at the center. While French royalty preferred the piece swathed with luxurious silks and toiles, its lovely shape needs no adornment to make a statement.
Design tip: Hanging a striking pendant or small chandelier from the coronet adds a gorgeous contrast to the bed's bold lines.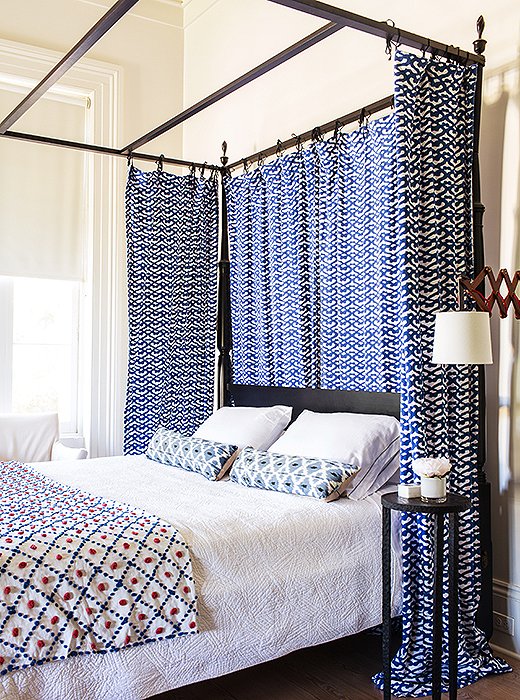 A Modern Favorite
While the reign of French royalty is long over, canopy beds are still oh-so fashionable and a gorgeous addition to any style of decor. Contemporary designs are airier than the heavy-curtained versions of the past but just as dreamy. We love the updated takes on this classic piece, whether it's a two-tone four-poster or a traditional style jazzed up with colorful fabrics and playful patterns.
History Lessons
The canopy bed emerged in Europe during the Middle Ages, when its heavy curtains provided privacy to nobles who often slept in the same room as their attendants. As time passed, the curtains became lighter, and craftsmen embellished the bed itself, creating dramatic confections where the nobility would lounge while receiving guests.
Throughout the years canopy beds have graced the private retreats of Marie Antoinette, Andy Warhol, and countless other royals, tastemakers, and celebrities—as well as several White House bedrooms. The elegant piece also made its mark on the silver screen, appearing in iconic film, such as Gone with the Wind, where it was seen in Scarlett O'Hara's bedroom at Tara, and Alfred Hitchcock's Rebecca. What a dream, indeed.