While we have nothing against the multi-course sit-down dinner party, the arrival of warm weather signals a return to rest and relaxation—and an entertaining style that's all about taking it easy. Read on to see how to have your most carefree season of outdoor entertaining yet—whether you're toasting with two or hosting a crowd.
Keep the Setup Simple
Simple centerpieces can make just as much of a statement as more elaborate displays. A potted plant from the house or yard, fresh fruit in a beautiful bowl, or even an empty glass bottle filled with a few gorgeous blooms all make for unfussy yet memorable moments.
Make Use of Melamine
Made of sturdy plastic, melamine tableware is virtually shatterproof, so it's perfect for entertaining poolside and anywhere else you (and your kids) might be walking around barefoot. It's also dishwasher-safe, so cleanup is quick and painless. And you'll be surprised by how many elegant styles there are now.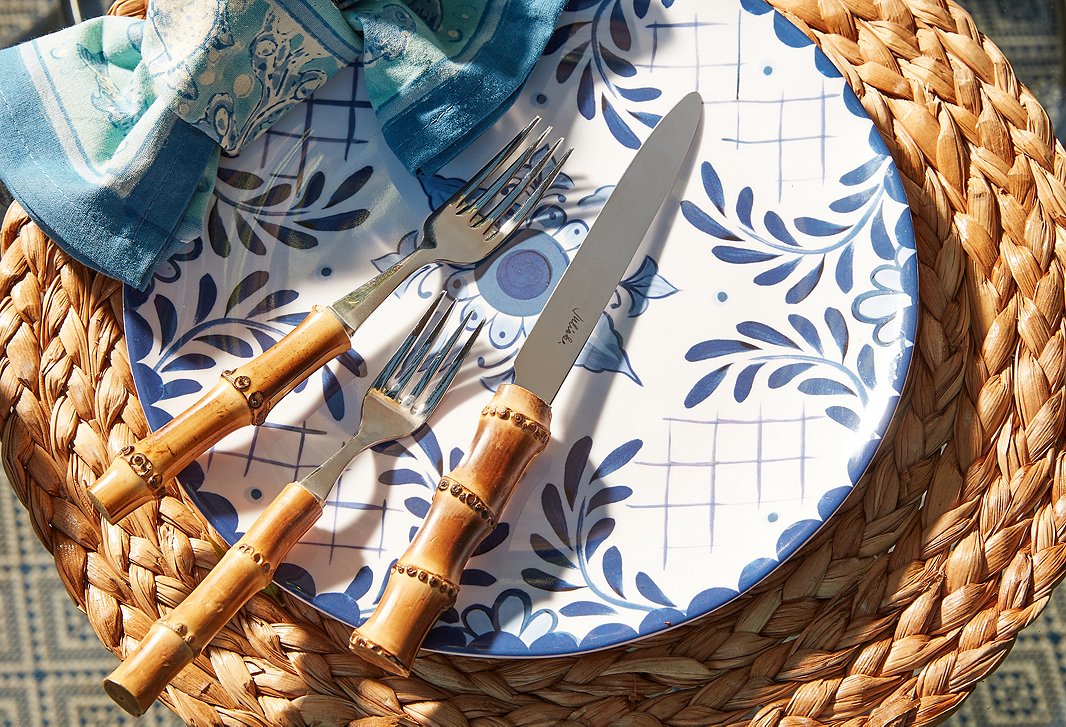 Stick to Light Bites
When it comes to food, a streamlined menu is best. Use fewer, fresher ingredients to keep prep time low, and opt for recipes guests can eat with their hands so you have fewer dishes to do at the end of the night. If it's warm where you are, be sure to choose recipes that will stand up to the heat.
Use What You Have
Shop your home to gather indoor items you can use outside. We love the idea of using a beach blanket as an impromptu (but still chic!) tablecloth or bringing out indoor throw pillows (temporarily) for added comfort.
Layer in Lighting
To keep the party going long after dark, don't forget a little outdoor lighting. A strand of string lights or a set of simple votives hung from tree branches will set the mood with a soft, glittering glow.