Renowned designer Darryl Carter bought his Washington D.C. home in 1997 in part for its unusual flat-front Beaux Arts facade. It was once the grand home of the chancellery of Oman. "The bones were there, but the space needed obvious cosmetic changes," says Darryl. "And of course there was gray carpeting as far as the eye can see."
The self-described purist saw to it that the home's generous proportions were restored before turning his attention to the decor. His key tenets—a neutral but carefully considered palette, an elevated blend of the classical and the modern, and the pursuit of timeless, not trend-bound, designs—are evident throughout.
"White is generally the most sublime backdrop for beautiful objects," the designer asserts. And while his interior color scheme was characteristically restrained, his imagination was not. Whether it's primitive figurines or a canopied bed, visual delights abound—the pale foundation making them all that more impactful. "Some were acquired during travels, some were commissioned under my care, and some were gifts—all meaningful to me in some way or another," he says.
It's hard to imagine the designer ever considered another walk of life, but "decorator" is, in fact, Darryl's second act; he began his career as an attorney. "Even during my time as a lawyer, I would recreationally flip properties," he reveals. "One of them, in 1997, landed on the cover of Metropolitan Home magazine. I suppose you could say that my career found me."
While Darryl has happily called this space home for the past 18 years and has no plans to leave it, his interiors may have an expiration date. "I imagine this is the case with most designers. Your own home tends to become a laboratory," he says. "The house has entirely changed on multiple occasions." In some instances, he has moved from his tendency for the spare to the polar opposite (case in point: the over-the-top daybed in his living room). "It was more practical than the former grand piano that I didn't play," he says. "So I traded a beautiful object for a beautiful object you can sit on." Whatever his home's future holds, it's a given that the welcoming spirit will always remain.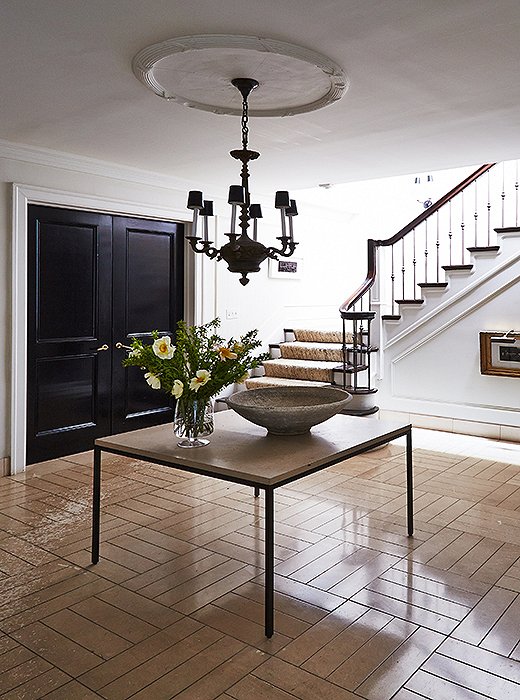 There is a headless horse in my foyer. Did it pay off? Yes, it makes me laugh every day in passing.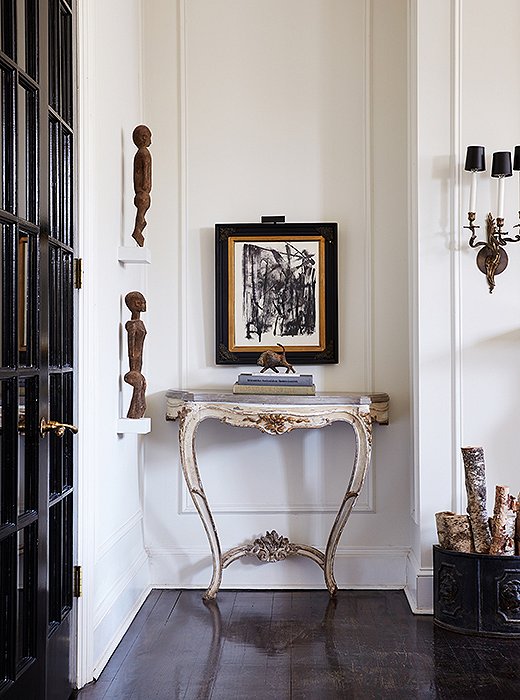 I think your home should be an individual expression of yourself, so I have a hard time getting my head around generic objects. And when I say this I don't mean precious or expensive, I mean thoughtful and original.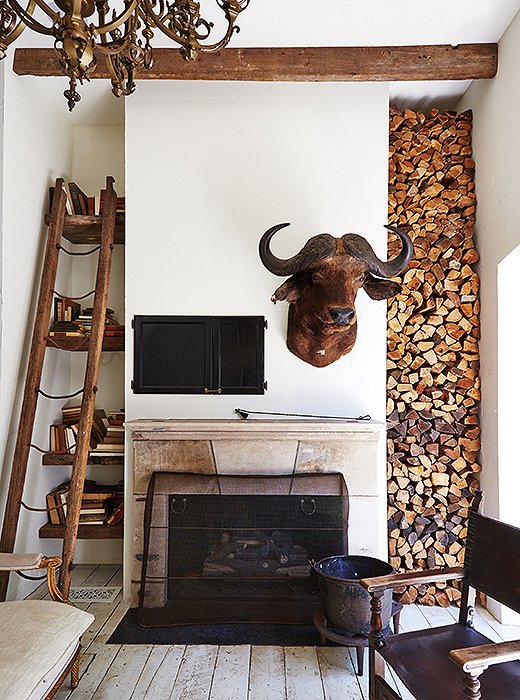 I think the most important thing one should take into account when they are designing their home is interest rather than instant.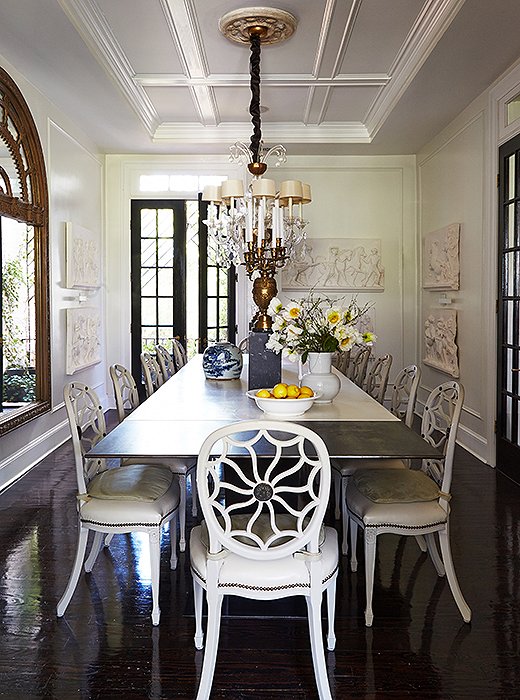 Light informs so much of the experience in a space: Imagine a dining table with a regimental row of recessed lights on at full blast versus a beautiful bronze chandelier.
I think what is most surprising to people when they come to my house is that it is quite lived-in—I am good with a spill, and I don't just say that to comfort the guilt-stricken guest.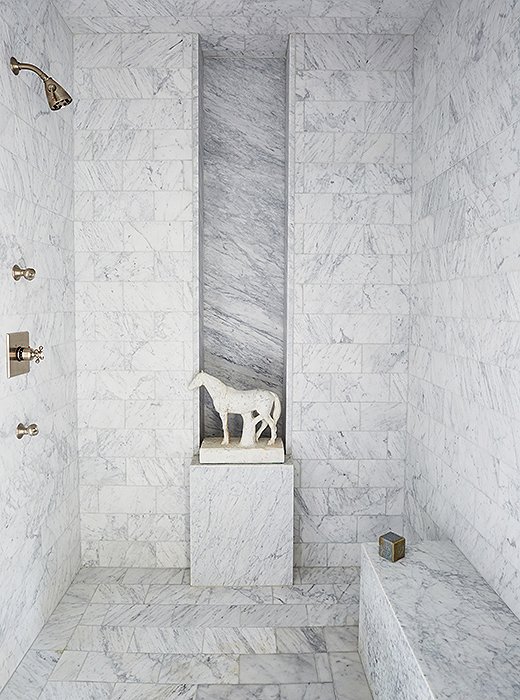 I embrace all sorts of architectural and interior styles. I don't think there is a singular house that could embrace my aesthetic completely... Over the years, the house has been altered purposefully to suit life.