The Chinese art of feng shui stems from the idea that your living space reflects—and affects—your life. With energy, or chi, as a guiding force, the goal of good feng shui is to bring our surroundings in tune with our inner selves. At 3,000 years old, feng shui is a complex practice, and creating a perfectly "balanced" space will no doubt require the guidance of a feng shui master. That said, a little basic knowledge and a few do-it-yourself tips can put you on track to creating a more harmonious home (especially if you're looking to make this year a little less stressful than the last). Read on for our breakdown below.
The Five Elements
In feng shui, each of the five elements corresponds to a color and a direction. To promote the flow of positive chi, it's important to take these into consideration, as the direction your home faces will determine the best materials and colors for each area. For example, if a corner of your living room points east, which is tied to wood and the color green, you could add a mahogany side table or an accent chair dressed in emerald velvet.
Element: water
Colors: black and blue
Direction: north
Element: fire
Color: red
Direction: south
Element: earth
Color: yellow
Directions: northeast and southwest
Element: metal
Color: white
Directions: south and southwest
Element: wood
Color: green
Directions: east and southeast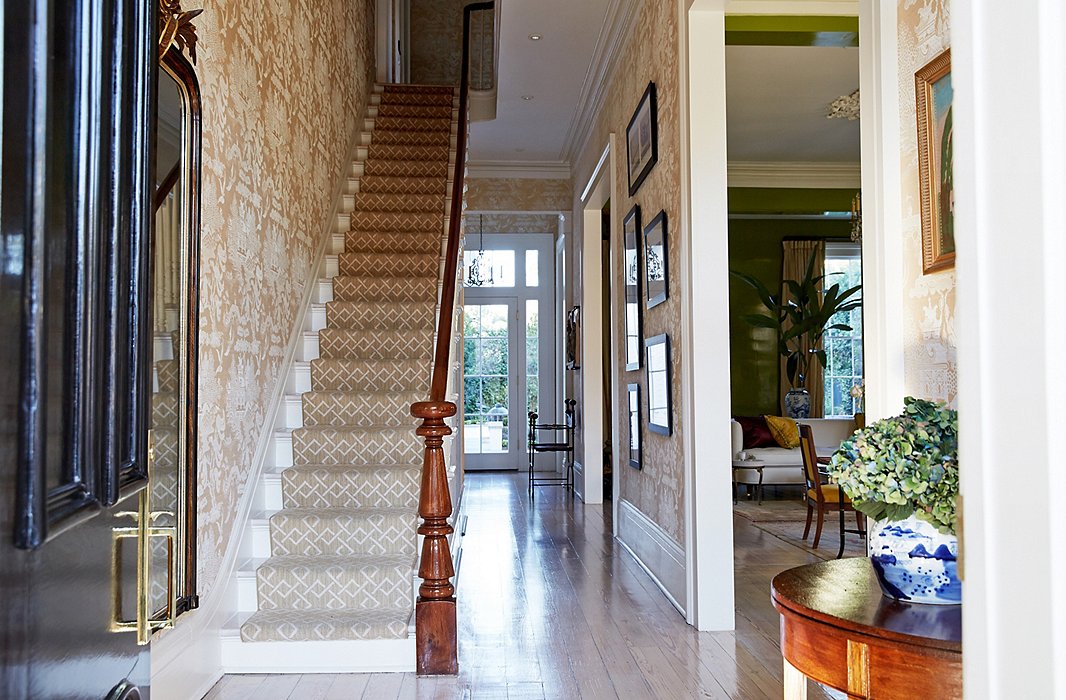 Make an Entrance 
Sometimes called the "mouth of the home" with respect to chi, the front door is where energy enters and begins its journey through a house. With that in mind, a door that opens inward is preferable to one that swings out, since it invites chi inside instead of pushing it away. While swapping your door's hinges might not be practical, you can still consider the five elements when decorating your entryway as a path to a more nourished home. A north-facing door would benefit from a pair of black planters filled with white hydrangeas or a stone water feature dotted with lotus blossoms.
Keep What You Love, Clear the Rest
In feng shui, every object in your home is like a vessel of energy both good and bad. Though this may sound daunting, it's actually one of the easiest principles to follow when it comes to creating a home filled with positive chi. Simply refer to the Marie Kondo method and purge all the things in your abode that no longer serve you or make you happy. Keep in mind that this is about more than just a well-decorated appearance. (Those silver candlesticks from your ex-mother-in-law who never had a nice word to say about anyone may look fabulous on your south-facing mantel, but how do they really make you feel?)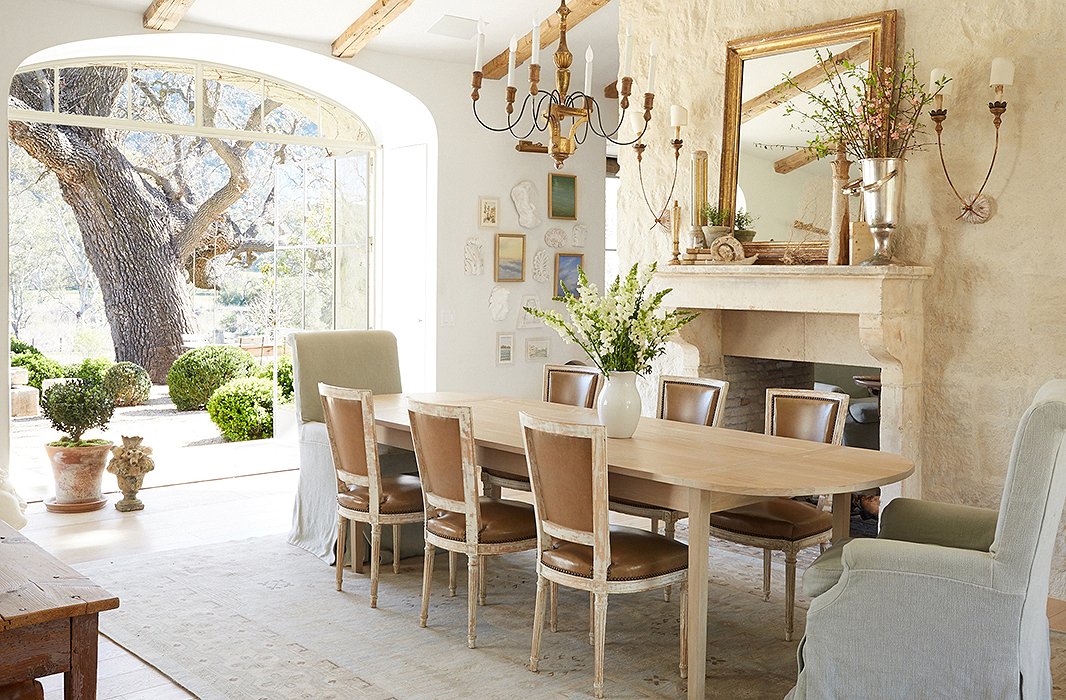 Add Cared-For Pieces and Plenty of Light
Air and (lots of) light are crucial for a home with good flow. In feng shui, dark corners and dingy pieces are about as beneficial to a house as bags to our eyes. If you kicked off 2019 feeling a little low on energy, there may be more than just too much champagne to blame. Start by taking a deep breath and a good look around. Is that tattered chair you've been meaning to replace or repair still there? Could your living room be brightened up with a few candles or a new pendant light? Small decor tweaks made in the interest of chi might be as good for you as your new morning yoga routine.
Clean Your Air 
The air you breathe can also influence your home's chi. Of course there are the negative effects brought about by pollutants from paint, carpets, and cleaning supplies, but even air that's simply stale can be detrimental to energy flow. Open your windows as often as you can, even in colder months, to let your rooms breathe, and invest in a few indoor plants to act as natural air purifiers. The dose of freshness will surely have you feeling good.
Mirrors Matter 
Mirrors can do wonders when it comes to feng shui. Hanging one to reflect the view of your garden will bring in the beauty of the outdoors—and all the positive energy that comes with it. Try adding an oversize version behind a floor lamp to visually expand a room and double the effects of a single bulb. Meanwhile, a round mirror framed in gold speaks to the energies tied to wealth and abundance, making it a worthy addition to any home office.