"Danish design" likely calls up images of either cool Mid-Century Modern minimalism or warm hygge coziness. In actuality, the most-inviting Danish interiors are a medley of both, along with an emphasis on organic materials and a serene palette. In short, it's a look that fits in perfectly with the current zeitgeist that sees the home as a haven and craves eco-friendliness. And it's a look you can easily make your own.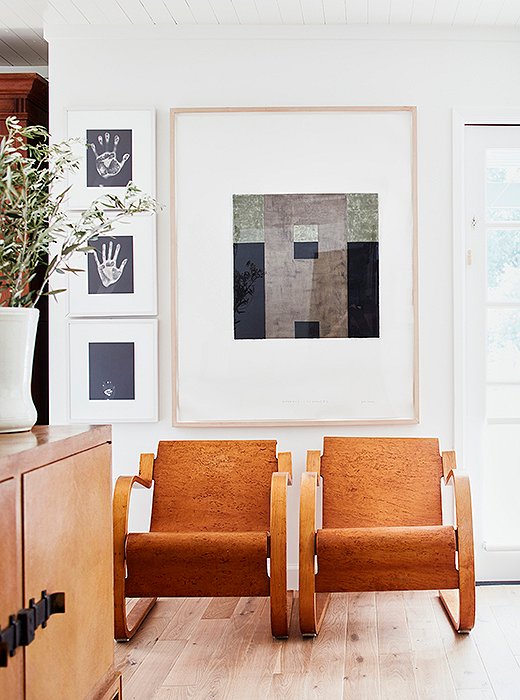 The Shape of Things
It's said that from three basic shapes—a rectangle, a triangle, and a circle—one can draw just about anything. The icons of Danish modern design certainly created an entire visual language from those forms. Graceful curves and tapered or splayed legs counterbalance straight lines and right angles, ensuring that the simple silhouettes never become severe.
These furnishings typically lack ornate carved details and elaborate motifs that would distract from the silhouettes. Instead, the beauty of the materials accentuates the elegance of the shapes. That's one reason wood is so commonly used; the rich grain of oak, teak, and other woods serves as nature's ornamentation. The same goes for leather and rattan, with their variable tones.
Leather and rattan in particular also contribute an organic texture that offsets the smooth minimalist shapes. Beyond furniture, rugs tend to veer toward the earthy (sisal, jute, sea grass) or the lush (sheepskin, hide, high-pile wool), the latter in keeping with the hygge focus on cozy comfort. Beni Ourain rugs in particular fit the aesthetic:  They're plush, they're typically made with wool, and they usually feature a simple motif rendered in neutral shades. Like Danish decor in general, they epitomize Leonardo da Vinci's view that "simplicity is the ultimate sophistication."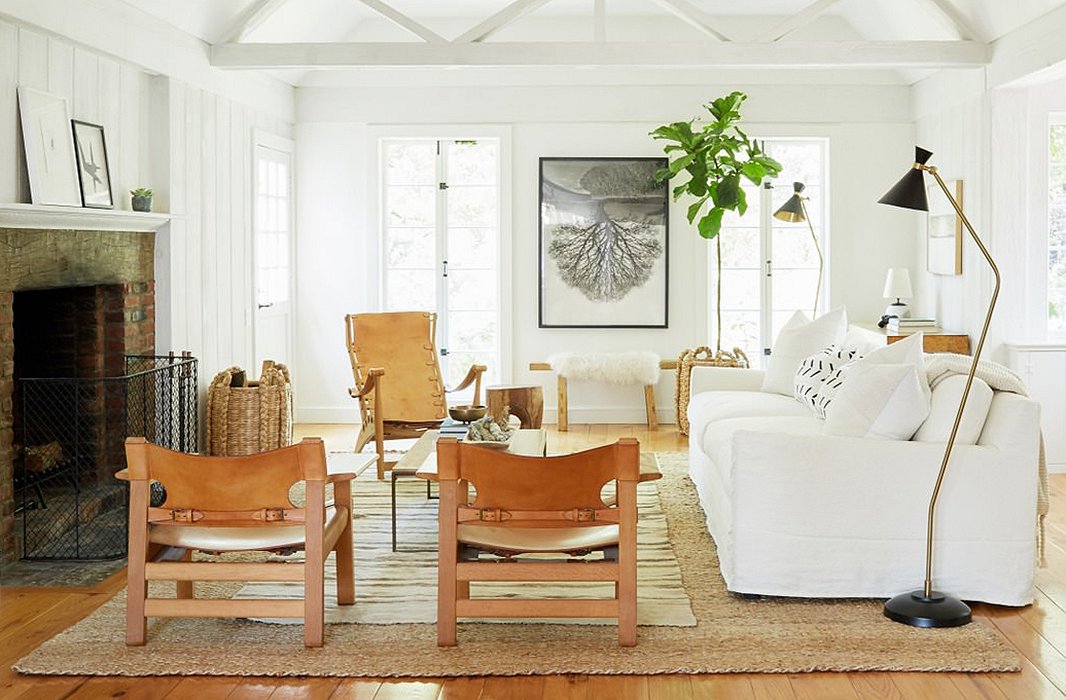 Color Your World
Winter days are short in Denmark, so Danes have long tried to make the most of what sunlight reaches them. That's why if windows have curtains at all, they're white sheers; if walls aren't white, they're a light gray, a barely there yellow, or the palest blue or green.
It's also why the overall palette is a pale one. Of course, there are judicious dashes of black or dark brown—in the patterns of Beni Ourain rugs, in the leather upholstery of chairs, in lampshades, picture frames, and vases. You'll also find pops of color in artwork, a throw pillow, or a glass objet. Likewise, hardware, ceiling fixtures, and floor lamps provide occasional glints of chrome, brass, or bronze. And don't forget the brilliant green of plants, real or faux.
Granted, a room dominated by pale woods, cream linens, and white walls isn't for everyone. But you can surround yourself with Danish ease without adopting every element of the aesthetic. In fact, because simplicity and neutral hues are the distinguishing features of the style, Danish ease complements just about every other look out there.
Perhaps the easiest way to make the look your own is to introduce a few hits of your favorite color into the scheme. Love red? Place a predominately red Tabriz rug atop your wood floors or sisal carpet, throw a couple of crimson pillows atop your white-upholstered sofa, toss a red knit throw over the arm of your minimalist wood-and-rattan armchair, and you've transformed the Danish look into your look.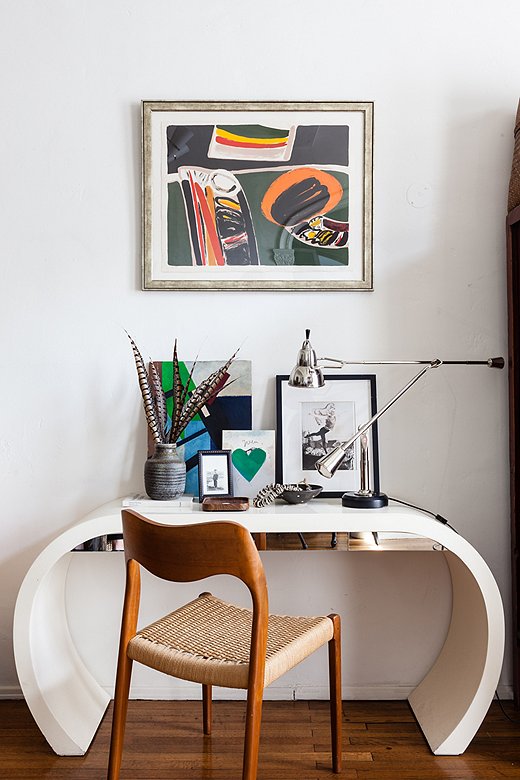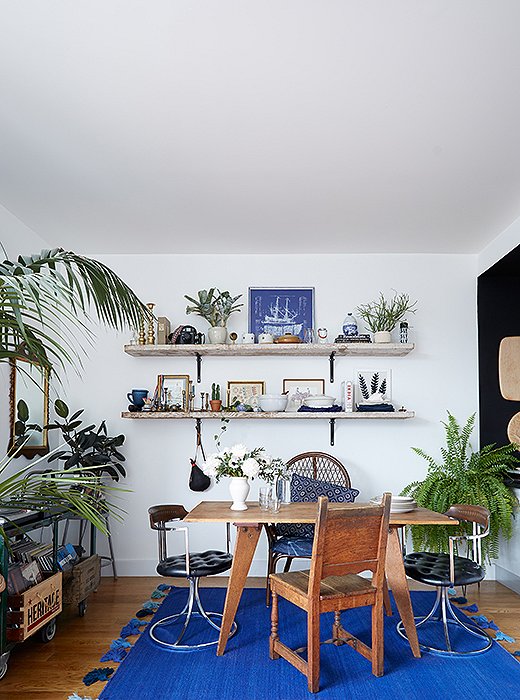 Brands That Nail Danish Ease
If you're looking to introduce some Danish serenity into your life, these furniture brands are a good place to start.
• Brownstone Furniture. On most of its furniture, the lavish figuring of the teakwood and the rough-hewn texture of abaca-covered door fronts or sea-grass-wrapped chair arms provide the only ornamentation. Choice pick: the La Jolla Accent Chair.
• Community. Though its furniture is made in Los Angeles, Community has a distinctly Danish sensibility, with an emphasis on stellar craftsmanship, clean lines, and top-quality materials. Choice pick: the Matune bed, made of reclaimed alder.
• Ethnicraft. Oak, teak, and walnut are the primary materials featured in this Belgian company's furniture, though sometimes metal in a black finish is added to accentuate the almost impossibly smooth planes and sleek curves. Choice pick: the Mikado dining table, available in rectangular, round, and oval options.
• Sika-Design. Based in Rynkeby, Denmark, this company has been handcrafting furniture from fast-growing, eco-friendly rattan and other natural materials since 1942. Those bistro chairs with the rattan frames and tight-woven backs and seats you've seen all over Instagram? Chances are good they're by Sika-Design. Choice pick (beside those chairs): the American Swing.