We love wicker, rattan, and raffia furnishings for so many reasons: They add gorgeous texture and dimension to a room, they come in every shape and size under the sun, and they have an island allure we find pretty irresistible. Here, we're taking a deep dive into each of these furniture types. Read on and get inspired to bring them into your home.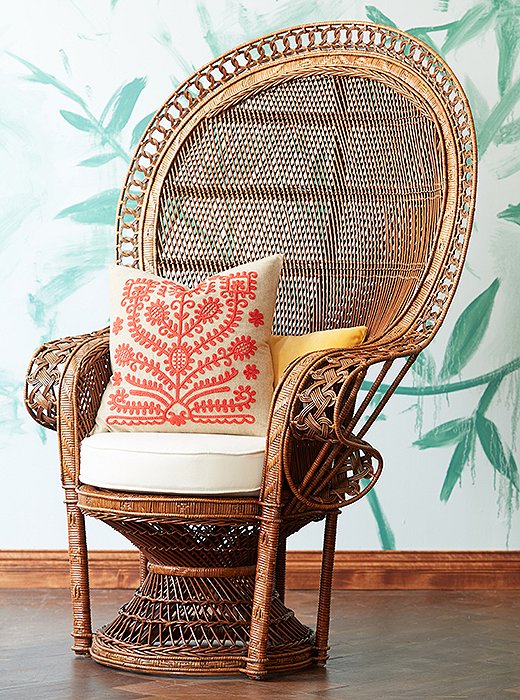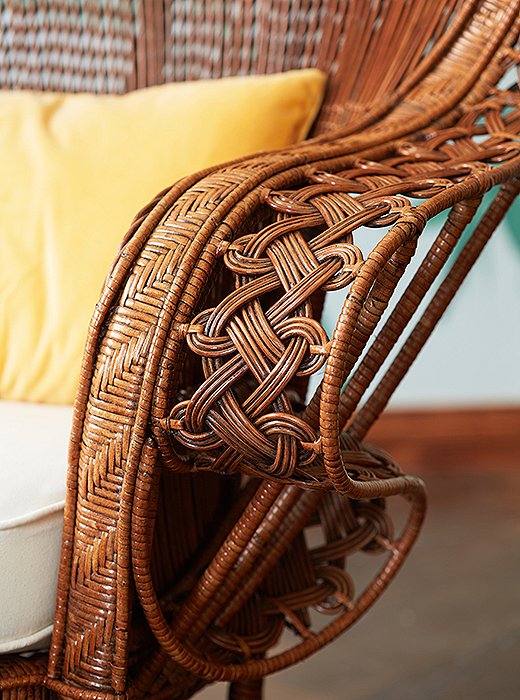 Wicker
The basics: Wicker actually designates a type of woven construction rather than any one material. Wicker furnishings can be made from a variety of plant fibers—including bamboo, willow, and abaca—as well as synthetic materials.
The use of wicker dates back as far as ancient Egypt, and it found immense popularity in Victorian England and North America (think lush garden conservatories and grand covered porches).
Why we love it: Light yet sturdy, wicker is an ideal material for patio furniture. Natural wicker is best for covered outdoor spots, while styles made with synthetic fibers can better withstand rain and sun.
Indoors, wicker lends gorgeous textural contrast—and relaxes any room it's in. A pair of wicker stools can tone down the formality of a settee, and an ornate peacock chair injects instant bohemian chic.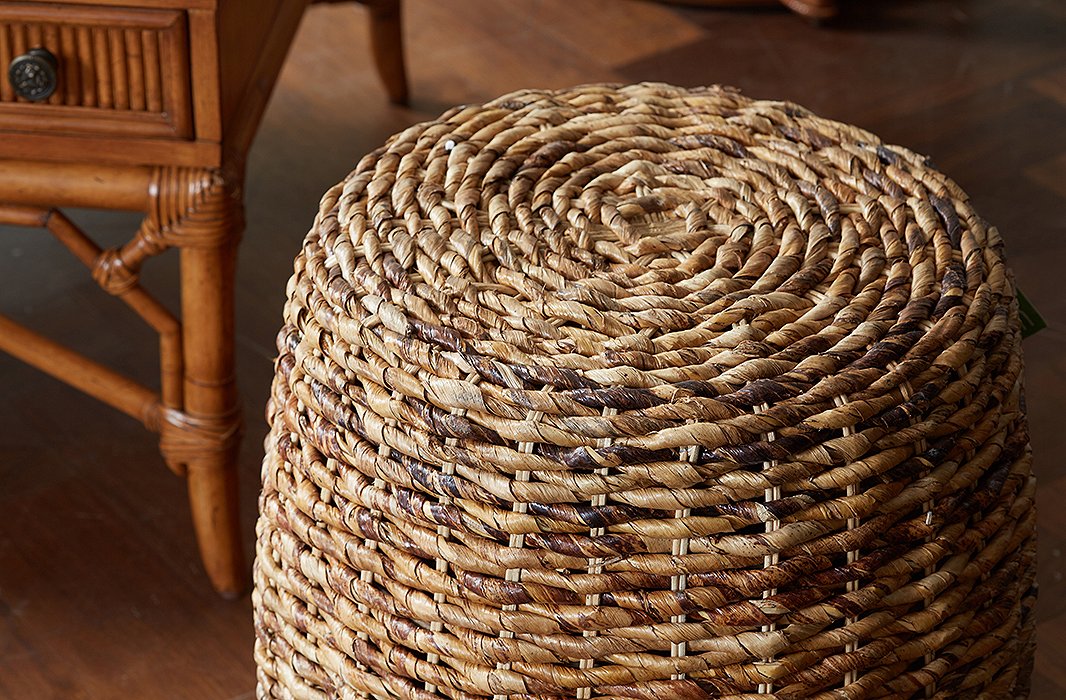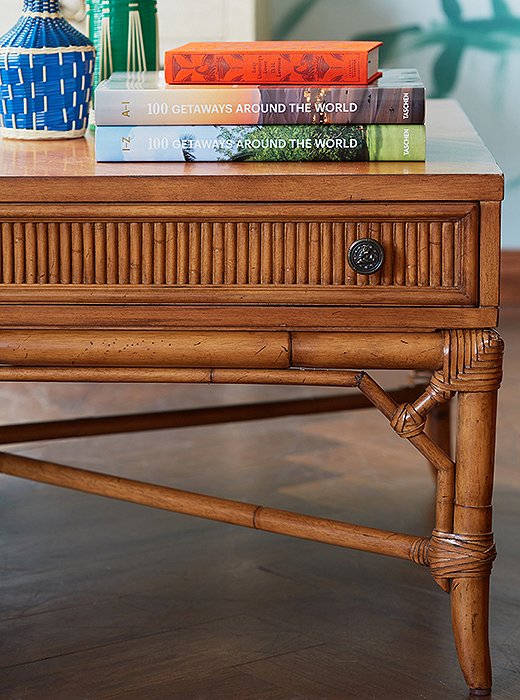 Rattan
The basics: A vinelike species of palm, rattan is a fast-growing tropical plant found throughout Southeast Asia. It can be used for furniture in several ways: The woody stems can be cut into sections and shaped, while the softer core can be woven and worked into wicker.
Why we love it: Not only is rattan incredibly strong and sturdy, but it can also be stained or painted much like any other wood. It can also be adapted to a wide array of styles, from Art Deco to Chinese Chippendale to modern minimalism.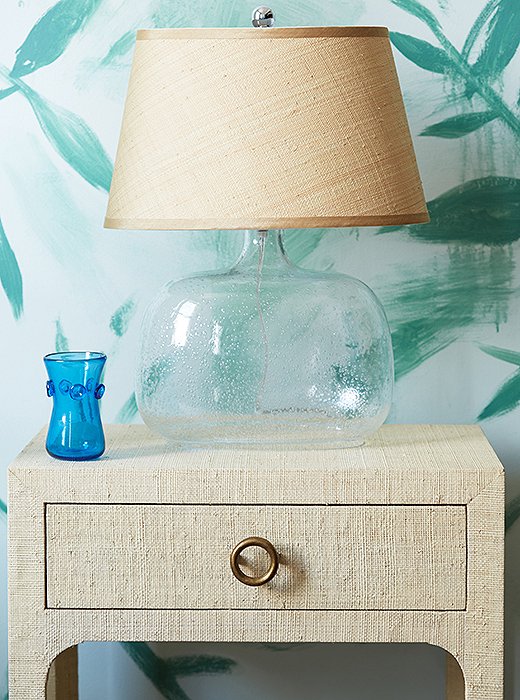 Raffia
The basics: Raffia is a type of palm native to tropical Africa. Raffia fibers (made from the veins of the leaves) can be dyed and woven into textiles—then used for everything from hats and totes to pillows and even lampshades.
Why we love it: Raffia's beautifully irregular texture is unlike that of any other material. And despite its earthy origins, it has a superluxe look—especially when used to wrap wooden furniture, such as consoles or side tables. Raffia can be dyed just about any color, but its natural look is equally stunning.