In our Instagram feed we recently asked you to submit your design dilemmas. These ranged from hanging curtains to hiding lamp cords, selecting the right size rug to brightening up beige walls. We asked our experts at One Kings Lane Interior Design to help; below is some of their advice.
In our bedroom, the only practical spot for our bed is in front of a window. Any advice?
It's okay to place your bed in front of a window. In fact, it's a classic design move that people often shy away from. You'll want to choose a simple headboard—like the Novak in Talc Linen—that allows the window and the curtains to shine.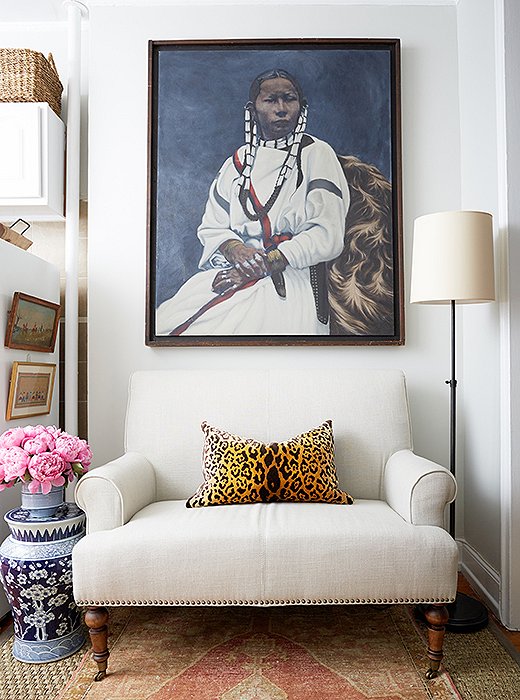 Any tips for decorating an apartment on a budget?
Think about ways you can make a big impact with a small amount of money. Painting a room a new color is a great way to freshen a space. A single piece of bold art can also be a game changer.
How do you hide lamp cords?
A stylist's secret weapon is zip ties. You can use these to secure the cord in the most inconspicuous position. Also, don't be afraid to use a cord cover. You can even paint it to match your wall!
What's the best way to mount curtain rods on window molding?
The best place for curtain hardware to be installed is outside the window molding on each side of the window rather than on the molding itself. You should also consider hanging the hardware above the window to create the illusion of height—halfway between the top of the molding and the ceiling is a good place to start.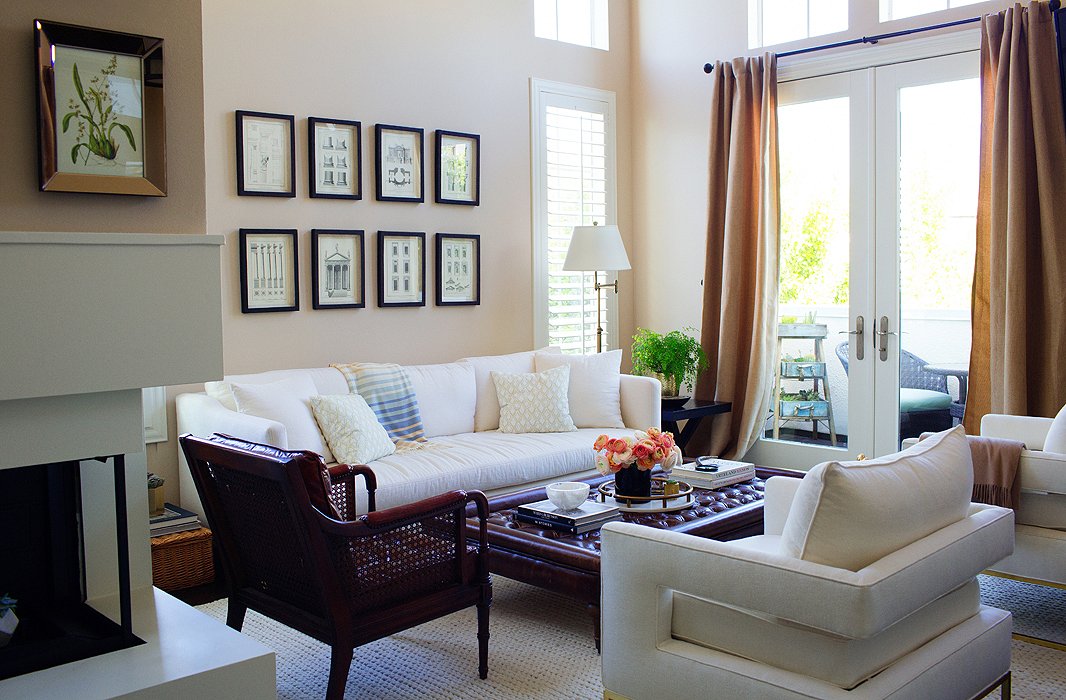 How do you brighten up an apartment with beige walls?
Add white! Textural art with a white frame, a white sofa, or even a white throw would help to brighten the space. White and beige look very chic together, so if you have beige on the walls, adding white in other ways will freshen up the spaces.
What is the rule with area rugs? How far underneath the furniture do they need to reach?
Choosing an area rug that is too small for a room is a common design mistake. It's worth the extra money to chose the larger size. As a rule of thumb you want at least the front legs of each item in the furniture grouping to rest on the rug. However, it's ideal if all of the furniture can be on the rug.
What do you need to consider when decorating an attic room with a sloped ceiling?
In these spaces it can be fun to make the ceiling a whimsical design element. I love seeing sloped ceilings that have been wallpapered; it celebrates the ceiling as an architectural element in the space.
I'm stuck in a design mental block. How do I get back to being excited about home decor?
Take a break from the internet, where you can feel bombarded with images. Order a few art or design books, subscribe to a new shelter magazine, or even look to nature for some inspiration. If you take a break from thinking about home design, you might find that you become reinspired.