What Fashion Week is to the apparel industry, High Point Market is to the world of home furnishings. Every spring and autumn manufacturers, buyers, designers, and other industry professionals gather in High Point, NC—a longtime hub for domestic furniture manufacturers—to show and see the latest product offerings and discover upcoming trends. One Kings Lane's buyers were there at the recent spring market, and they shared what we can expect to see in chic homes—and of course, on our website and in our shops.
Extra Texture, Read All About It
Organic textures, from live-edge wood tables to bouclé sisal rugs to chunky knit pillows, will be even more prevalent than they have been. In fact, the textures are bolder than ever. The rattan and leather strips used to weave baskets and seating, for instance, are appreciably wider; the cable patterns of throws and pillows are more exaggerated, as if knit on gargantuan needles. The trend is especially pronounced in lighting: When lamp bases aren't molded to resemble tree trunks or clad with faux pebbles, they look as if they were hewn from boulders.
One particular standout for our buyers: rugs with "shrunken texture." After a rug is woven, heat is applied to the back to cause some of the threads to shrink, giving the finished piece a unique, artfully irregular look and feel.
Amid all these rawer, artisanally rough-hewn textures, however, ultrashiny lacquered finishes were also prominent, often in bold primary colors. Highlights included glossy cobalt-blue lamps, sleek yellow occasional tables, and gleaming cherry-red sconces. While this may seem at odds with the organic trend, it's actually proof that not only do opposites attract but when used together, they're doubly attractive. Setting a highly polished lamp atop a weathered wood table, for instance, accentuates the contrasting textures of each. That same lamp atop a glass table or that same table paired with a rough-finish lamp would not be nearly as striking.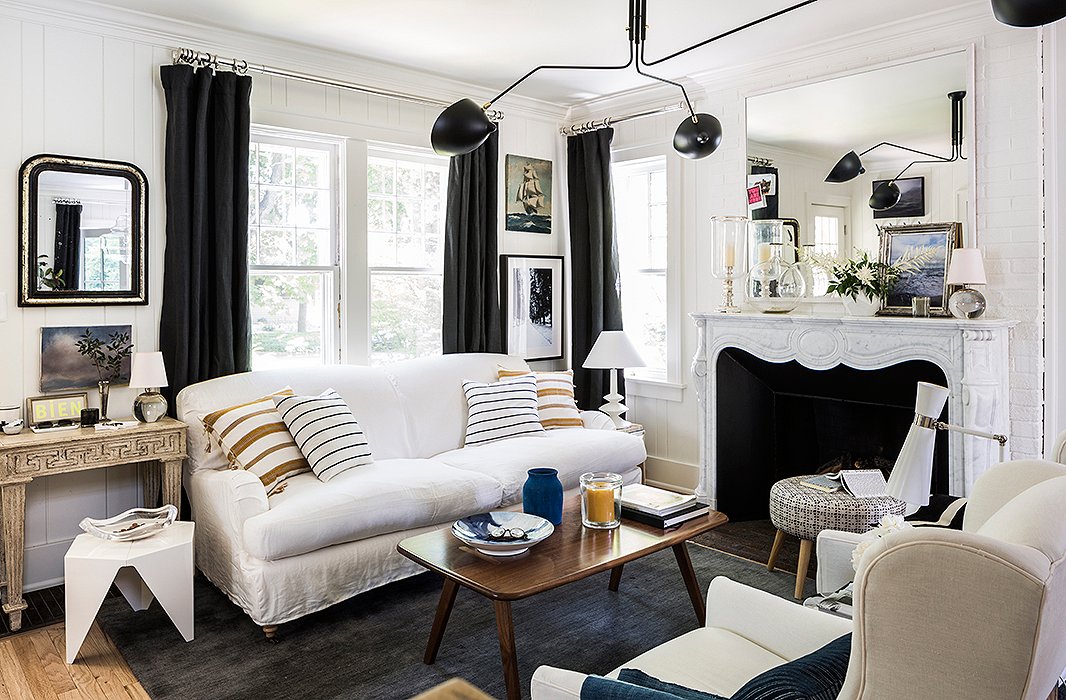 Color Your World
As with texture, color trends are polarized. On one end you have rusty, spicy, earthy reds, as seen at January's Maison & Objet trade show in Paris, and just about every shade of green, from lime to moss. To quote one buyer: "Green was everywhere for upholstery. And there were more green botanical artworks in all the showrooms." These colors tie in perfectly with organic textures and materials.
On the opposite side of the figurative spectrum, the duo of black and white is making a comeback—if it ever really went away. This graphic one-two punch serves as the ideal straight man to the vibrant-hued lacquered pieces.
A third color trend plays nicely with both the reds and greens and black and white: purples, from silvery lilacs to aubergines that work as neutrals. Expect to see more purple upholstery, including heathered plaids and iris-hued leather.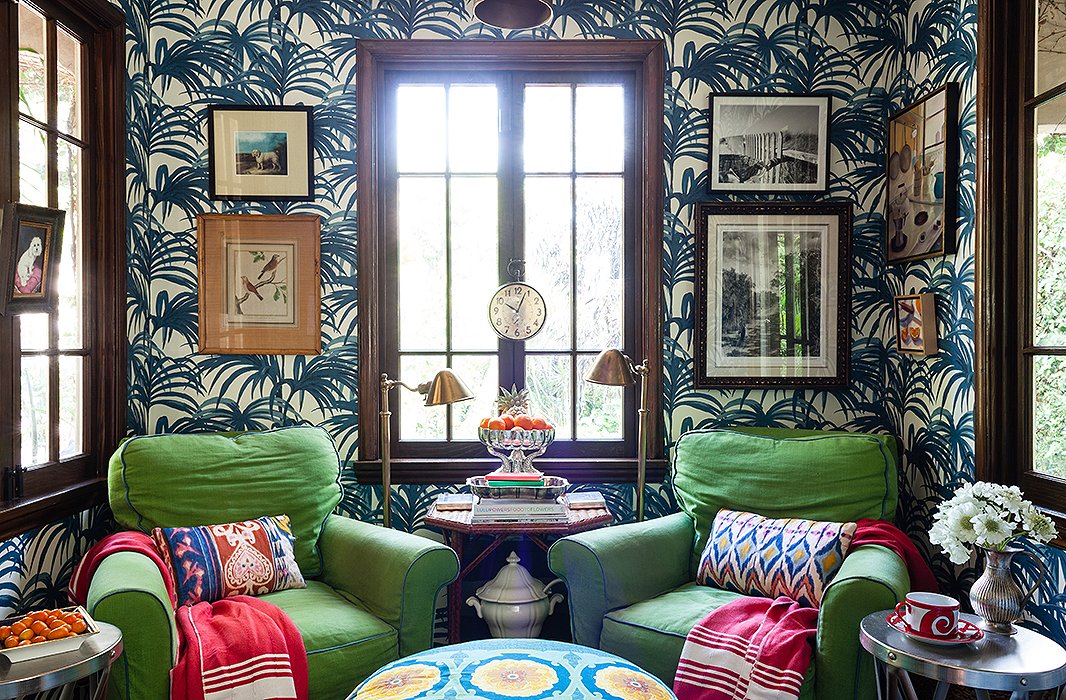 Detecting a Pattern
Speaking of upholstery—and pillows—you can also expect to see more patterned fabrics. But for the most part these aren't ditzy, small-scale repeats. The two key trends were botanical motifs (tying in again with the organic textures, reds, and greens) and geometrics (and not just in black and white), and for both the patterns were larger and bolder than prints of trends past.
Among the botanical patterns, leaves, ferns, and cacti dominated. Florals weren't absent, however. Flowers were the subject of many artworks, though often in richer palettes and against darker backgrounds, à la Flemish still lifes. And with geometrics, circles and arcs were nearly as dominant as right angles and straight lines. Curves extended beyond textiles to furniture silhouettes and art as well. One of the more intriguing executions of geometric patterns was with inlays on otherwise streamlined furniture—"elevating very simple designs," said a buyer.