For every one of us who loves choosing gifts, there's someone who stresses about it. One way to simplify gift-shopping while ensuring the recipients love what you give them is to take cues from their home decor. Below we offer suggestions based on four popular style archetypes—and we show you how to determine the appropriate archetype.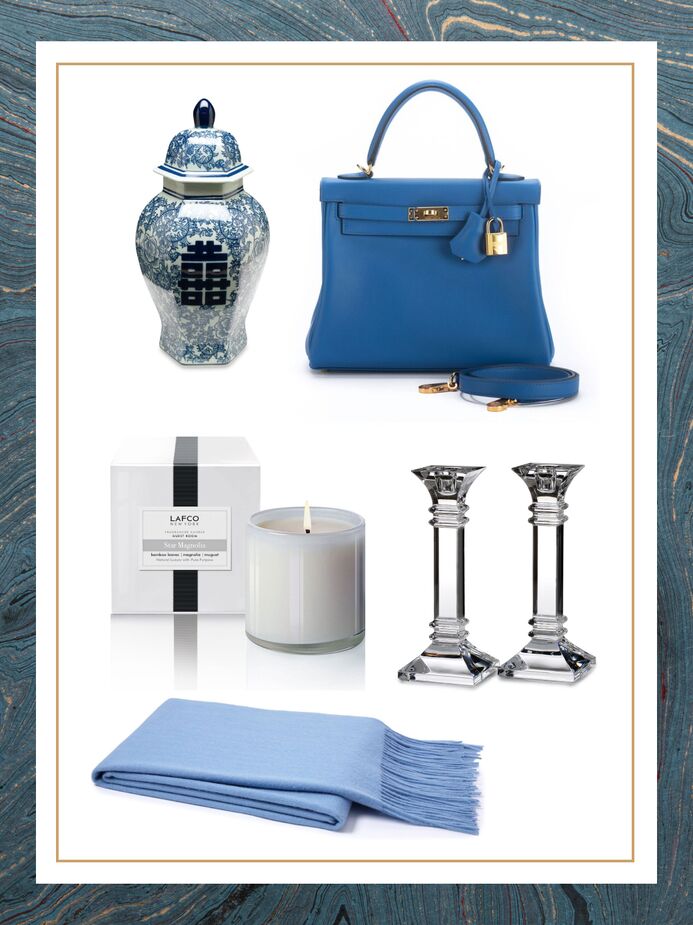 New Traditionalist
"Timeless style, updated" is one way to describe this aesthetic; "classics with a twist" is another. Camelback sofas, ginger jars, Persian rugs, mirrors with gilded frames, embroidered sheets: These are just a few hallmarks of New Traditionalist style. People with any or all of the above in their home are certain to love receiving Waterford glassware, silver picture frames, leather desk accessories, or plush towels with a Greek key motif.
New Traditionalist gifts, clockwise from top left:
Jolie Ginger Jar. For the New Traditionalist, blue-and-white is always right. And if the blue-and-white item has a chinoiserie motif, so much the better.
Hermès Kelly Bag in Blue France. In fact, just about anything Hermès will do.
Pair of Waterford Treviso Candlesticks. Statement-making and sparkling even without candles.
a&R Cashmere Solid Cashmere Throw in Baby Blue. Pure luxury (and available in a bevy of other colors too).
LAFCO New York Star Magnolia Candle. Woody notes add depth to this candle's lush floral scent, and the handblown glass vessel is equally lovely.
Eclectic
Layers of patterns, colors, styles, and provenances make up the Eclectic aesthetic. Tying these disparate elements together is an appreciation of beauty in myriad forms, a dash of wit, and a sense of wonder. An Eclectic might pair a thrift-store flannel shirt with a Cartier watch and heap floral pillows atop a striped sofa. If it's colorful, whimsical, or unique, an Eclectic will love it.
Eclectic gifts, clockwise from top left:
1950s Ruby-Crystal Bib Necklace. This attention-grabbing piece of costume jewelry comes courtesy of collector Neil Zevnik, who has plenty more to choose from.
Penguin Shaker. Whimsical and chic? Yes, please!
On the Veranda. This colorful abstract print can stand on its own or brighten up a gallery wall of black-and-white photography.
Lucite Tic-Tac-Toe Set. As much sculptural decor as it is a game, this set proves an Eclectic is never too old for a bit of fun and never too childish to appreciate modern style.
Ngala Trading Co. Feather Pillow in Blue/Orange Velvet. Leopard-print flange on two sides adds to the liveliness of this pillow's bright-and-beautiful peacock-feather pattern.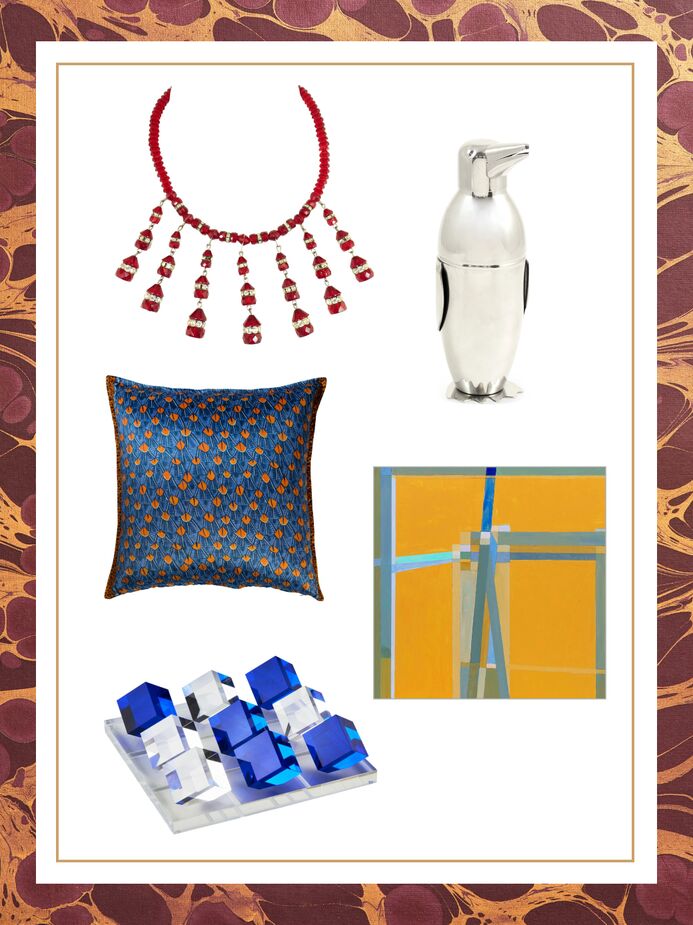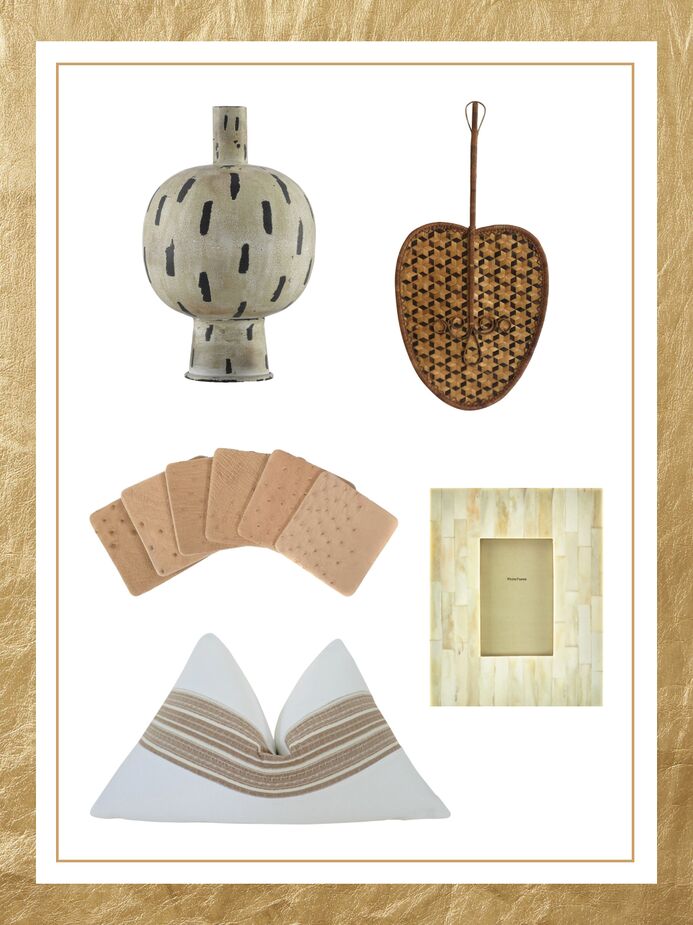 Curator
Curators refuse to settle. They insist on exceptional materials, from silk and suede to marble and sterling silver, and prefer clean, modern silhouettes so that the beauty of the materials commands attention. This emphasis on quality rather than quantity, on sleek timeless design rather than fads, actually makes Curators relatively simple to shop for: Just aim for the best.
Curator gifts, clockwise from top right:
Sully Faux-Fur Throw. The throw offers all the sumptuousness of Siberian fox fur, but it's cruelty free. 
Baobob Collection Stones Lazuli Candle. The handcrafted glass vessel hints at the sophistication of this candle's scent: an alluring medley of spicy cardamom, warm musk, and sea salt.
Louis Vuitton Limited-Edition Fornasetti Keepall 45. This collaboration of two esteemed design houses is a Curator's dream come true.
Vaulted Ceiling. With this photograph, part of designer Olivia Song's exclusive art curation for One Kings Lane, Adrien Olichon takes an unconventional, low-angle approach to depicting classic architecture.
Arteriors Hiroshi Sculpture. With its geometric shapes and black, white, and gold finishes, this tabletop sculpture exemplifies the Curator aesthetic.