In our series "My Mix," we explore how our favorite designers and trendsetters embrace personal style not just at home but in every facet of their lives, asking them (among other things) to share the one moment that has come to encapsulate their unique aesthetic. Here, we spoke with Jason Oliver Nixon and John Loecke of Madcap Cottage. 
---
I grew up in a family that really put an emphasis on art, and I think that's what really honed my eye and sense of style. There were five of us, and we all had art classes at school, along with special programs on the weekends, and then of course regular visits to museums. It influenced my approach to interiors because I really don't design a room thinking about "the perfect match" but on how everything within it fits together, contextually—how it all fits in with the way someone sees the world and how they live. It's a personal approach, and one that's closely tied to the emotional response I had to the art I saw and created growing up… There's an Egyptian exhibit I remember seeing—I must have been in the first grade—and that was so fascinating to me: to see so many ways of mixing color, mixing pattern, and to then learn about the meanings behind it all. And I guess good design, like art, is not just some cool trendy thin, but something with a sense of permanence, grounded in art, architecture, and the history of the world.
—John Loecke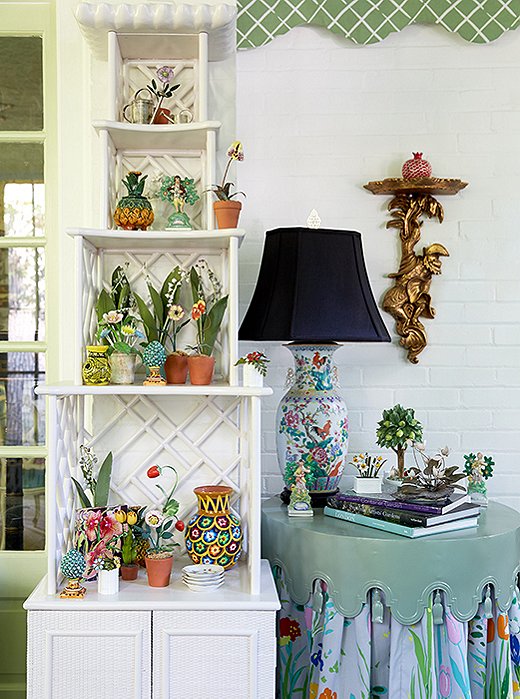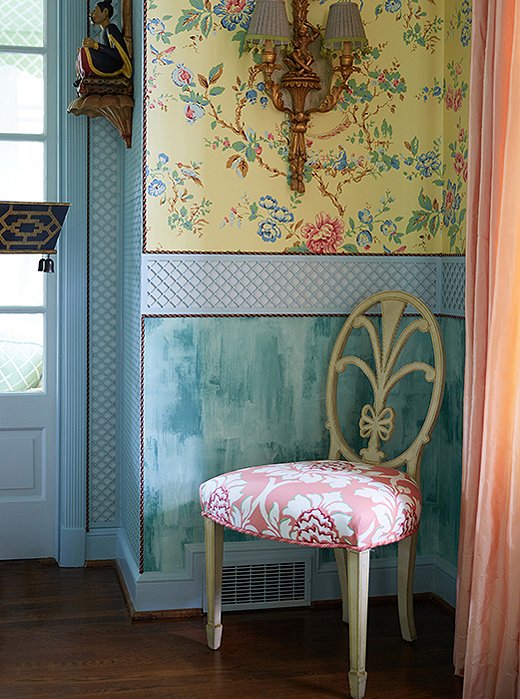 It was when my mother decided to get her master's at Oxford that my sense of personal style really started to develop. I'd visit her during the summers, as a teen, and we'd go to all of the great houses in the countryside, taking in their layered interiors, knot gardens, and boxwoods as we went. Those stately structures, crafted of stone, made me realize that there was this English eclecticism, this collected and layered sensibility that I liked. Blenheim Palace, in particular, has always been one of my favorites. Because most of the country is made up of castles, its delicate beauty stood out—a difference that struck me and stayed with me.
—Jason Oliver Nixon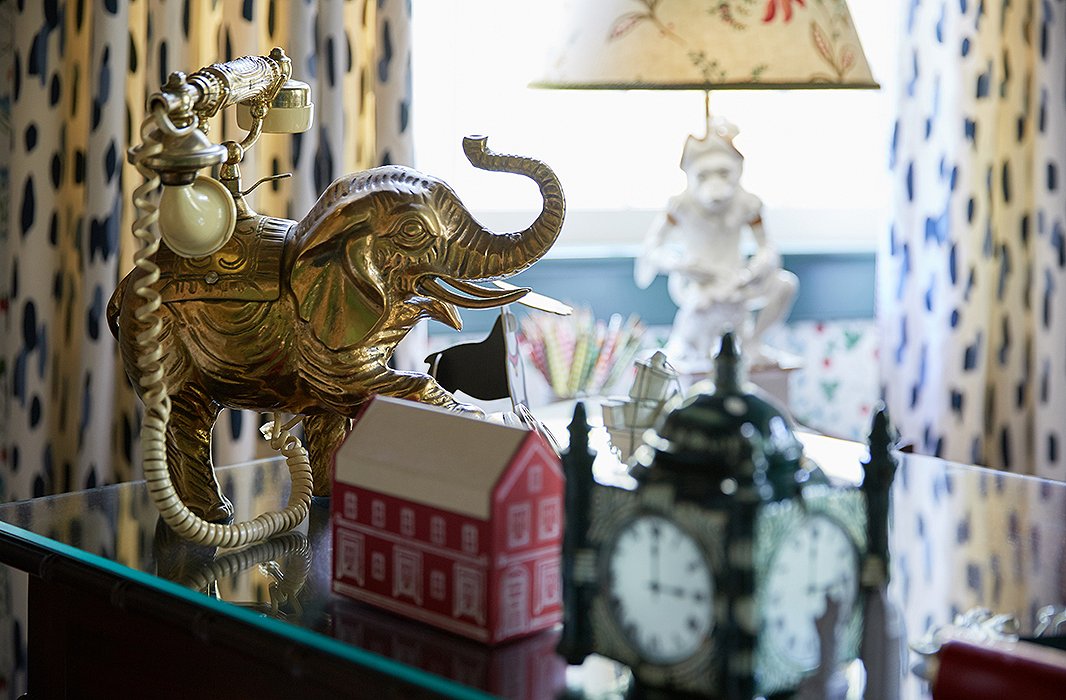 Every home should have heaps of antiques and pieces collected during travels, and trim.
And vintage heaven is a Bunny Mellon decoupaged cabinet covered in peonies and nasturtiums.
Beauty is a home that has been accumulated over time. It is livable and comfortable.
The fashion mix? "Jivey Ivy" in London. The splurge? A Billy Haines sofa table and mirror from that estate in Palm Springs.
Always mix Botanist gin with tonic and stripes with florals, but never Scotch with soda or ice.
Mix tapes are good if they've got the Go-Go's, the O'Jays, and Roxy Music.
Pink and orange always pair perfectly, just like a dumpster dive before lunch at La Grenouille.
Correspondence par avion is best signed "Ciao, mon petit chou!" and sent on Claridge's stationery.
The morning routine? Black coffee. In the evening it's a vodka martini and another read of The Twenty-One Balloons.