When decorating your living room or den, the first piece of furniture you probably think about is the sofa. It's almost always the largest furniture item in the room and the one that gets the most use. For these reasons, selecting the right sofa can be one of the most challenging furniture purchases. The tips below will help you decide on the basics such as size and shape so that you can head straight to the fun aspects: choosing the color and details—and then kicking back on your new couch.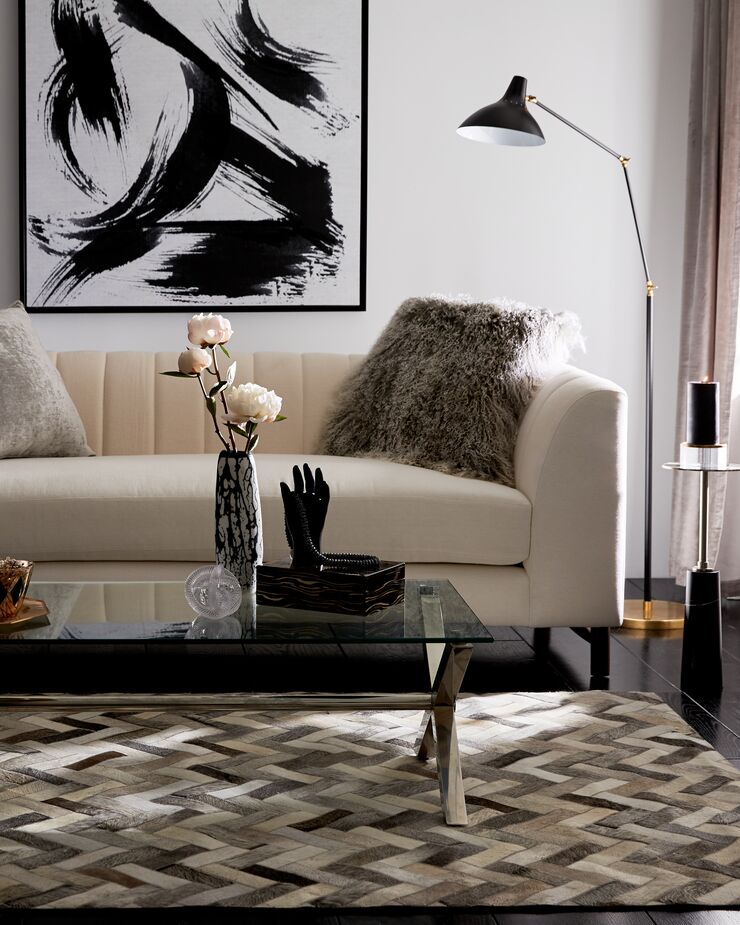 First, determine your sofa's purpose and size
"My sofa's purpose is seating. Duh!" Well, yes. But will you also be napping on it? Will you be using it every day or only when you have company? Are your pets allowed on the sofa? Kids? Will the whole family being piling onto it for movie night or just you and a friend? The answers to these questions, more than anything else, will guide you to choosing your optimal sofa.
Of course, size is just as important. A 96-inch sofa large enough for the whole gang might not be practical in a 70-square-foot room. A rule of thumb is that the sofa should be roughly two-thirds the width of the wall it will be parallel to. There's a lot of leeway there, however. If you plan to skip end tables, for instance, you can easily go bigger. Also consider the room's traffic flow: Ideally there should be at least 30 inches of clearance between the sofa and any walls or other pieces of furniture between which people need to navigate.  
Also bear in mind the size of your doorways, halls, and stairways (cue that iconic scene from Friends: "Pivot!"). Most sofas can be at least partially disassembled—legs removed, for instance. If in doubt, ask. Customer service teams are used to this kind of questions.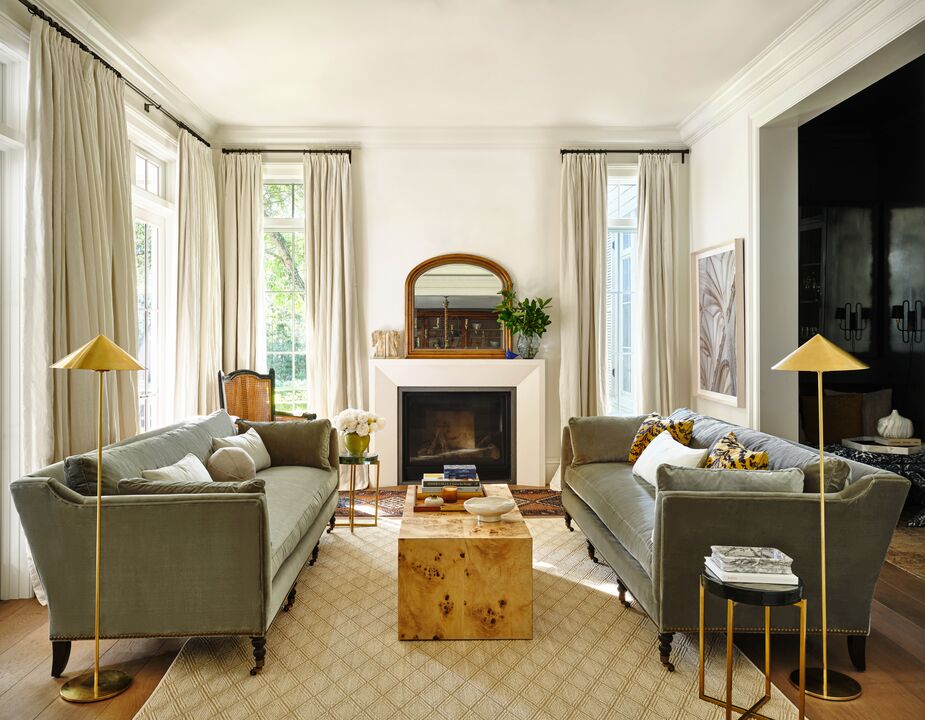 Sofa specifics
Now that you've measured your space, mapped out the room layout, and determined whether the sofa will be used for lounging, napping, entertaining, or all of the above, it's time to look at specific features of your dream sofa:
• Arms. If you tend to use a sofa arm as a backrest while you stretch out to read or watch TV, consider arms that are somewhat padded (though you can also simply be sure to have a comfy throw pillow on hand). Wide armrests can double as perches when you're entertaining a crowd and even as a surface to hold chips and a drink. Slender or sloped arms—or no arms at all—can make a room feel more spacious.
• Back height. Obviously higher seat backs provide more support for those who are taller. A style with a lower back, however, such as a chesterfield or a tuxedo, is better suited if you're planning to float your sofa in a room rather than have it against a wall; it will avoid visually cutting off part of the room. Sofas with lower backs can also make a low ceiling feel higher.
• Cushions vs tight seat or back. A tight seat or tight back means there are no separate seat or back cushions; the cushioning is built into the sofa itself. The major benefit of a tight seat and/or back is that it tends to look neater and dressier than loose cushions that slip and slide on occasion. In addition, a tight-back sofa is typically firmer than one with loose cushions. That said, many find a couch with separate cushions to be more comfortable for lounging, and such sofas generally look more relaxed and informal than those with a tight seat or back. What's more, if your sofa has reversible cushions, you can flip them over periodically for added longevity or if one side becomes torn or stained.
• Fabric. Speaking of stains, if your household has pets, kids, or spill-prone adults, or if you like to drink red wine or hot chocolate while lazing on your sofa, definitely consider stain-resistant upholstery (look for performance fabric, Crypton, or Sunbrella) or a sofa with a washable slipcover. Leather is another good choice in that it wipes clean easily and doesn't retain odors; what's more, most people like the patina it gains with use and time. (See our guide to leather here.) If your pets frequent the couch, avoid nubby or looped fabrics like bouclé, which their claws can easily pull.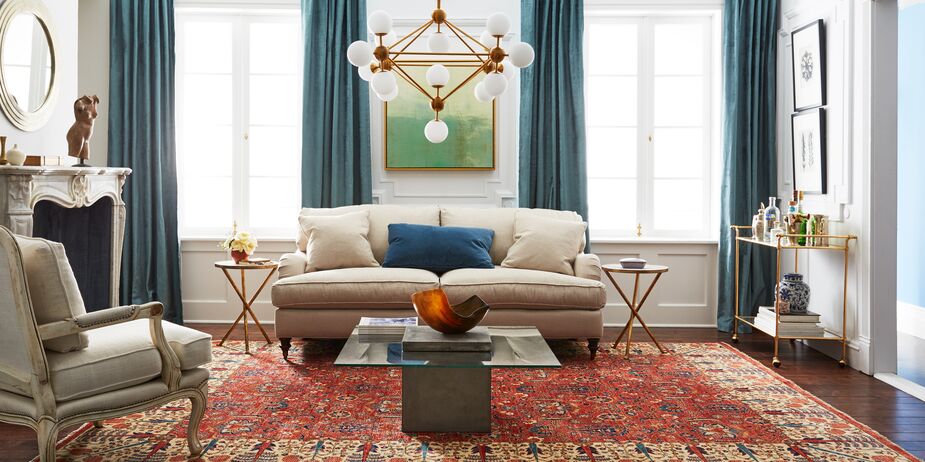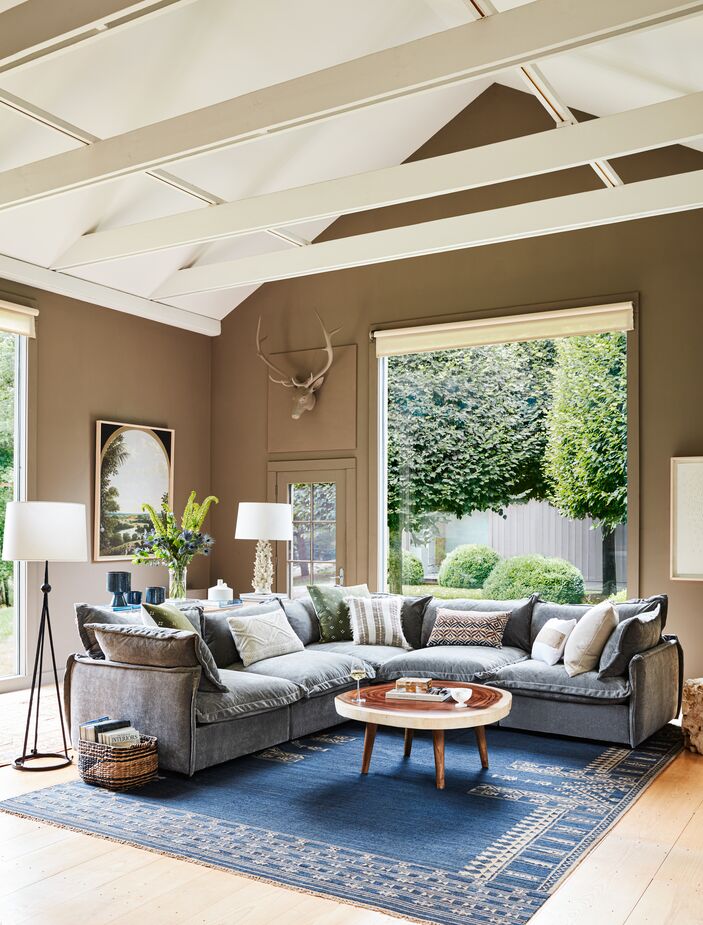 Sofa, settee, sectional: What's the difference?
In current parlance, a settee is simply a smaller sofa. Also called love seats, settees are generally no wider than 70 inches and are made to seat two people (hence love seat). In a small room, they can definitely function as a sofa; they also fit nicely at the foot of a bed, in an entry, or in lieu of a dining banquette. 
A sectional is a sofa made up of two or more sections. The most common configurations are L-shape, U-shape, and sofa with chaise. Usually a sectional's components can be arranged only one way, so you might think twice about, say, a left-facing sectional with chaise or an oversize U-shape sectional if you plan to be moving soon, as it might not work in a room of a different size or shape. For flexibility, consider a modular sofa. A subset of sectionals, modular sofas consist of multiple pieces that can be configured in a variety of ways. (Read our guide to sectionals here.)