By now, we're guessing you've heard of hygge (pronounced HOO-gah), the Danish lifestyle trend that emphasizes coziness and all manner of things that make you feel good. It's not a single action but rather a way of living life in a more mindful, warm-and-fuzzy way: Think curling up under a blanket to read a book, sipping mulled wine by the fire, or enjoying a delicious, hearty meal with friends.
A central tenet of Danish culture for centuries, hygge has recently taken the wider world by storm. This is in part due to the steady rise in popularity of Scandinavian design, but also, perhaps, because it emphasizes savoring the moment in a busy world of endless Instagram scrolls and a nonstop news cycle.
It's a refreshing take on daily life and a reminder to revel in what's good, no matter how big or small. Read on to discover how to incorporate hygge into your life.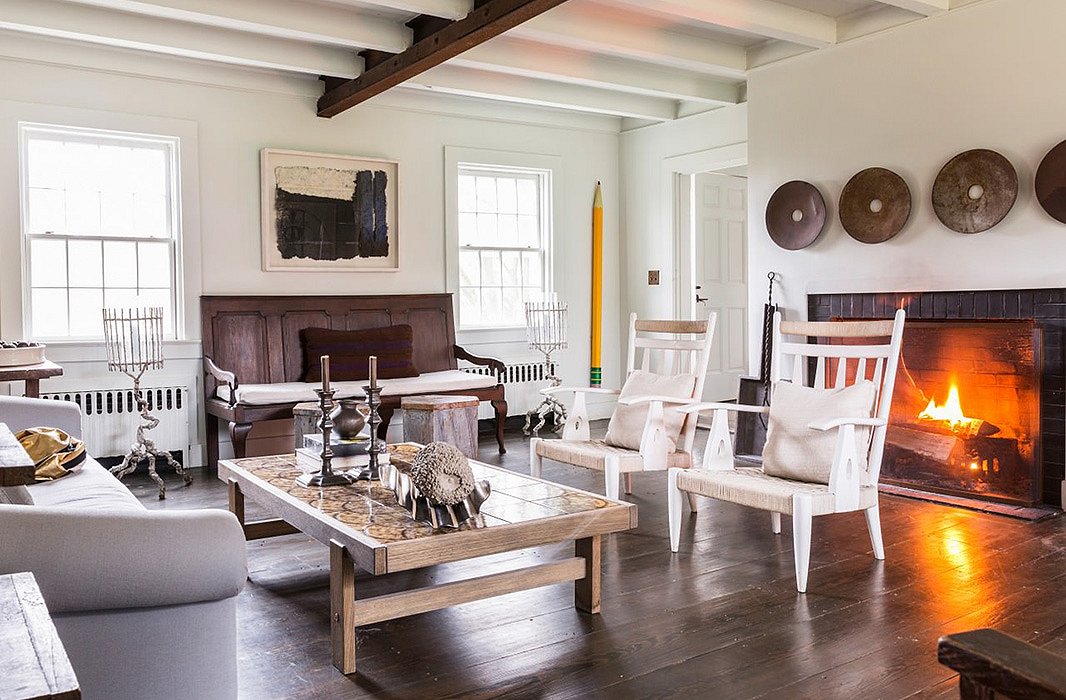 Embrace the Light
To give your space that serene hygge feeling, focus first on bringing in adequate light. Take advantage of natural lighting if possible—pulling up the blinds, placing a chair by a window to bask in its gorgeous glow. Because Denmark has brutally long and dark winters, nonnatural light is also key to incorporate, through both overhead fixtures and unscented candles. (Fun fact: It's estimated that Danes go through an average of 13 pounds of candle wax per person in one year.)
Find the Beauty in Contrasts
The materials used in hygge design are a study in contrasts. On one hand, you've got your soft, cozy fabrications, such as chunky knits, soft weaves, quilts, flannel, linen. On the other, there's sleek, smooth materials: light woods, ceramics, marble. It's the contrast between hard and soft, cool and warm, that brings about the balance hygge aims to achieve.
Cocoon Yourself in Coziness
Hygge is all about nesting—burrowing into a comfy spot and luxuriating in the coziness. So grab a pair of woolen socks, your softest blanket, and your hyggebusker—that favorite pair of sweatpants you wouldn't be caught dead in outside of your home.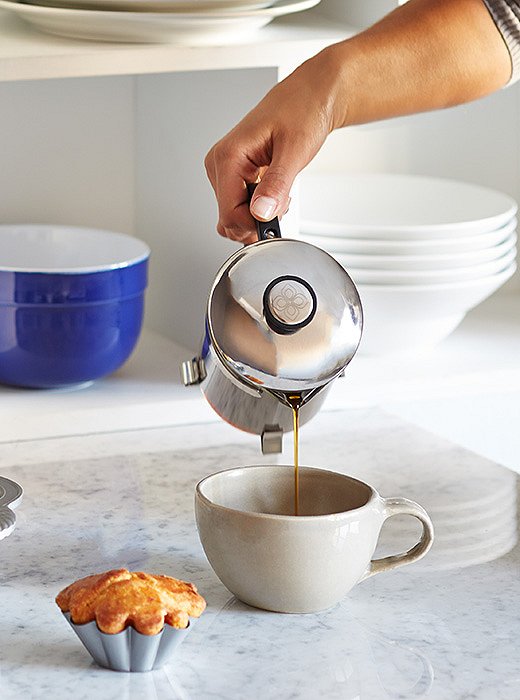 Gather Together
Community plays a huge role in hygge, because it's believed that life's feel-good luxuries are best experienced in the company of friends. You can apply this to any number of activities: watching a movie and sipping coffee by the fire, hiking in the woods, simply reading a book next to someone else.
Savor the Flavors
Hygge encompasses all five senses, so food should certainly not be overlooked. Warming beverages such as tea, coffee, and glögg (Scandinavian mulled wine) and hearty dishes such as pie, pastries, and porridge—any type of comfort food, really—will help you achieve the ultimate hygge moment. Plus it feeds back into the concept of community: Food and drink always taste better when enjoyed with others.
Ready to get your hygge on? We've put together the perfect soundtrack below. Turn up the volume, and get ready to relax.
Don't have Spotify yet? Head to iTunes to download the app and listen on the go.