Take a deep breath. Picture a house in the countryside. Light filters through gauzy curtains and illuminates a room with a fire crackling in the hearth. A gently worn armchair sits in the corner. Antiques are dotted throughout the space. Bucolic oil paintings hang on the walls. Fresh-cut flowers sit in a ceramic vase, and the smell of bread wafts through the house. Welcome to the simple life.   
For the past year, we've been talking about the idea that nature and design can live harmoniously together. Much as the Arts and Crafts Movement was a response to the Industrial Revolution, this movement is a reaction to the digital revolution. In some circles, this style has acquired the name of cottagecore. (The New York Times wrote about that terminology in March.) For us, this ease of living that comes with rustic sophistication is more than a trend. It's a concentration on purposeful living and a return to nature as the ultimate style influence.  
A Confluence of Styles
The bucolic-bliss aesthetic was born out of a love for English cottage charm and Gustavian simplicity. These two seemingly disparate looks share common markers: subdued colors, a focus on natural materials, and a touch of whimsy. Together they create a style that feels lived-in, considered, and personal. 
The color palette for bucolic bliss is based on hushed tones and organic elements: think flax-colored linens and soft accents of sage green. Nothing is too loud. The colors are faded as if they've been sitting in the sun for ages. 
Natural materials and handcrafted touches are also key to the look. Rattan baskets, sisal rugs, and rope accents, all of which hark back to a time when people worked closer to the earth, are a good fit. Woods tend to be lighter in color, in keeping with Gustavian sensibilities. Botanical studies extend that appreciation of nature and natural materials onto the walls. 
Perhaps the most unexpected part of this style, and why it has gained a lot of traction online in recent years, is the whimsy. Thoughtful, simple living needn't be—shouldn't be—somber. Choose a coverlet with a fanciful floral print or feline figurines for your mantel that are just this side of kitsch. Have fun with your decor because the simple life is as interesting as you want to make it.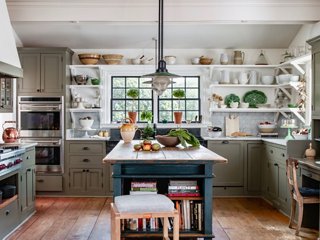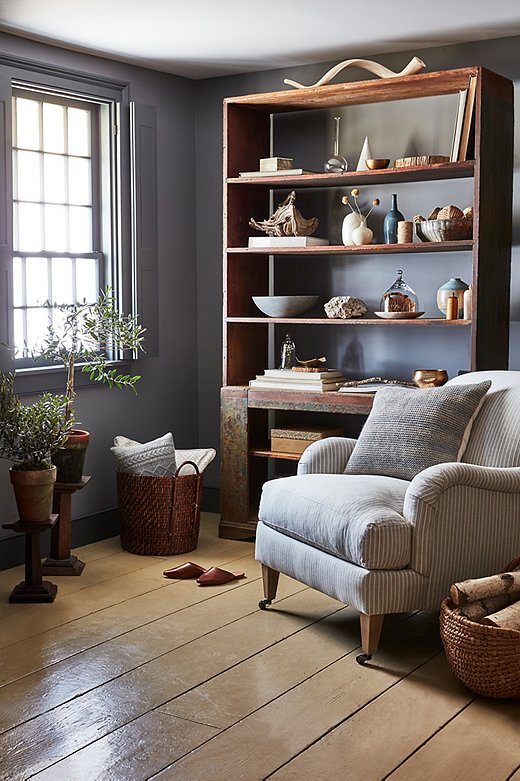 Purposeful Living  
This approach extends beyond your home. A return to nature, in the uncertain times we live in, has given many people a sense of security and certainty: You can count on the sun to rise and flowers to grow even when everything else seems crazy. And though people have been fighting off burnout culture and a constant need to be online for years, many more leaned into this idea of a simple life during the early stages of the pandemic. Flour shortages popped up around the country as people went on bread-making frenzies. Quiet conversations among friends about leaving the city for the country morphed into a national dialogue.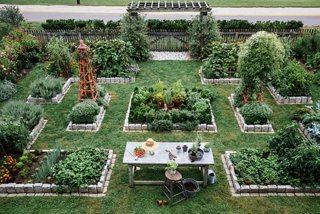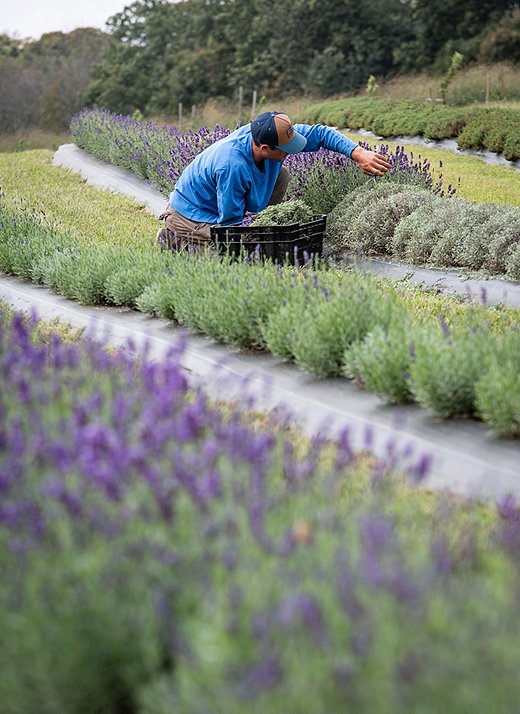 Helen Norman and her family were ahead of the game. Twenty-six years ago they left their home in Atlantic City, NJ, to return to the area where Helen grew up, riding from farm to farm collecting the week's groceries as there weren't any big-box stores nearby.
When Helen and her husband, Mark, found Star Bright Farm, they knew it was going to be theirs forever. "I was seven months pregnant," she recalls. "We were standing on the top of a hill, and wheat was growing, and there were puffy clouds in the blue sky. Peter [her eldest son] started running across the field, chasing a butterfly." 
Located in Maryland near the Pennsylvania border, the farm is well over 150 years old. Over the years, they worked on rebuilding the 130-acre farm and its structures stone by stone. In 2018, Helen and her family opened the working organic herb farm to the public. Peter leads the farming operation. They landed on farming herbs after Helen read a book about hydrodistillation, the process through which essential oils and other tinctures are made.
"I said to Peter, 'You need to read this, it is going to change your life. I think it just changed mine.'" And change their lives it did. Today the farm operates off this hydrodistillation business, selling hydrosols and dried herbs as well as handblown glass, handwoven linens, and other artisanal items. Through Helen's careful curation, their shop and online store have become a reflection of the community in which they live. 
Their supportive ethos extends beyond their shop too. They've spent the past few years developing a diverse community of artisans and musicians to tap into for a more well-rounded experience at Star Bright. You aren't just popping into a lavender farm stand in northern Maryland. You're walking into an experiment of modern-day farming and a community-oriented economy.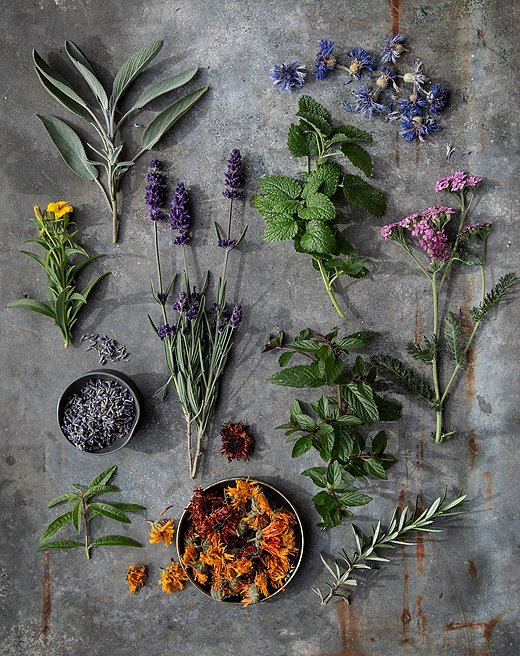 Helen's love of interiors has been molded by this simpler approach to life, as well as her years as an interiors photographer. "We do a lot of decorating with nature," she says. "Every time we go for a walk, every single morning, my eyes are looking up and around finding a bird's nest here or a feather there." She incorporates these items into her home, adding to the collected and cozy ambience.
As we were reflecting on this trend at One Kings Lane and how it plays into the larger conversation we've been having about style in 2020, we found ourselves drawn to the Normans and Star Bright Farms. Their philosophy of authentic living immediately enchanted us. It so perfectly matched what bucolic bliss is all about. Over the past few weeks, we've been sharing images from our fall campaign. All of those beautiful, calm moments were capture at Star Bright. We wanted to bring the Norman's dedication to community to the forefront as we continue to focus on it ourselves. The beauty of Star Bright Farms isn't just in the hydrosols or handmade goods; it's in the people and lifestyle the Normans have fostered there. It exemplifies what bucolic bliss is all about: considered, thoughtful living.