There is an art to working from home, and it hinges on diligence without distraction. Unlike a 9-to-5, there are no guidelines telling you how your cubicle should look; your door can remain as open or as closed as you wish; and of course, there is that feeling of being at home—the place where you are supposed to feel comfortable and relaxed, but not so much so that you're letting your to-dos get the best of you. From finding the right furnishings to writing your way to success, we're breaking down four easy-to-accomplish pieces of a puzzle that, if put together, might just help you bring your inner Oprah to life.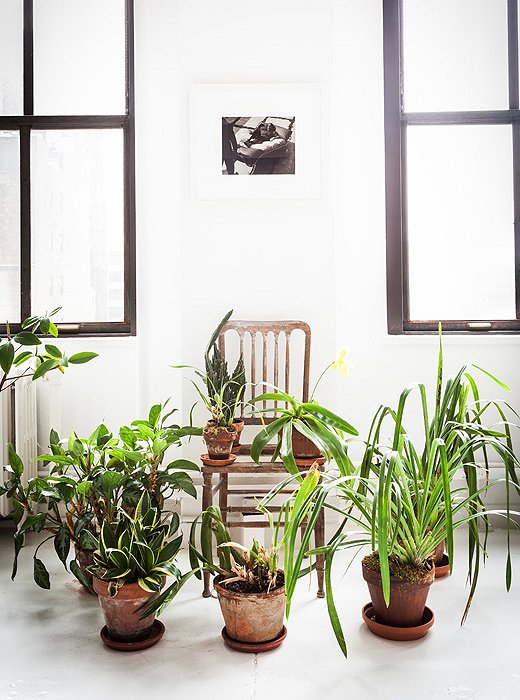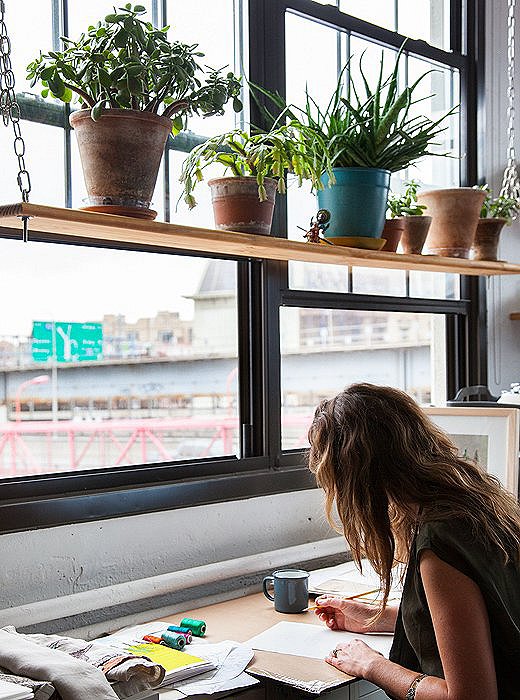 Plant Yourself Sharp
If you haven't yet experimented with indoor plants, your home office is the place to start. Potted plants can help fight the effects of indoor air pollution caused by paints, rubbers, vinyl, and plastics. "Plants absorb these harmful toxins and break them down into gentle, organic byproducts," says Erin Marino of New York City's green-thumb go-to, The Sill. The ultimate benefit? Cleaner air that's conducive to a sharper mind. "Even brief exposure to nature [like the kind provided by potted plants] has been shown to make people more altruistic and cooperative," says Erin. So pick yourself up a fiddle-leaf fig, a maidenhair fern, or a hoya, plant it in a ceramic pot, a resin bust, or even a champagne bucket, and breathe easier on your way to self-made success.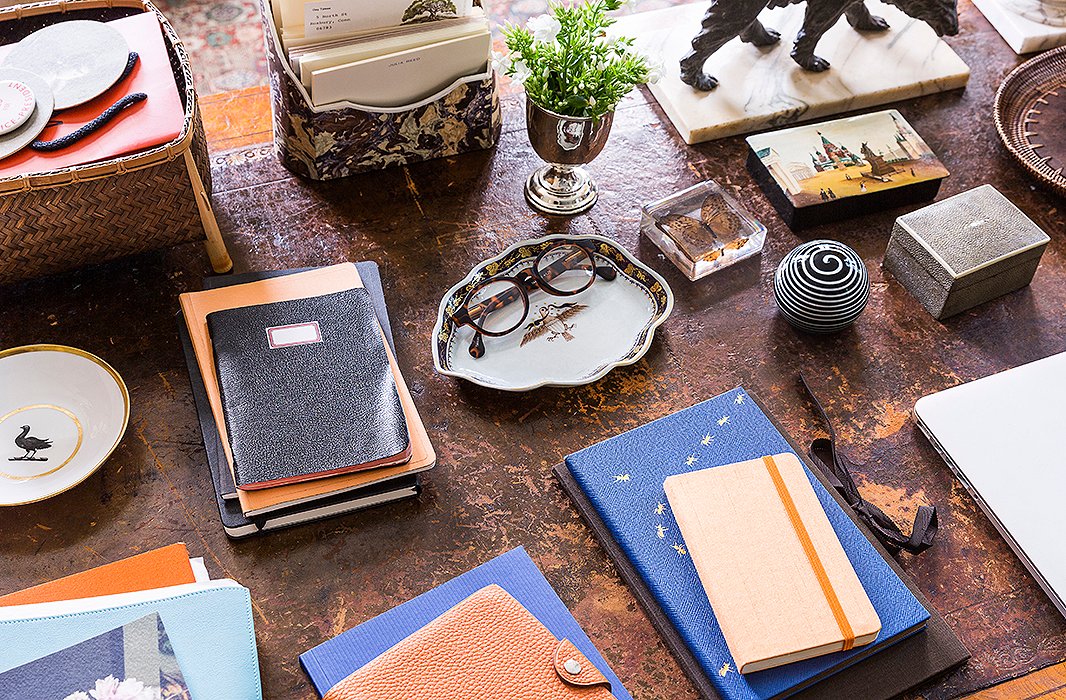 Manifest Your Vision
Vision boards are often cited as the one thing a home office should have, but L.A.-based life coach Dawn Smith offers an alternative opinion. "The vision board of 2018 is the five-minute journal," she says. Created by Alex Ikonn and Ujay Ramdaas, it's a strategy based on the learnings of positive psychology—and it's as simple as writing down three things you're grateful for, three things you think will make your day better, and two affirmations. "I use it every morning," says Dawn of her own journal. Studies show that the act of writing things down has the potential to be more effective that cutting and pasting images when it comes to achieving your vision. "The important thing is to be consistent," says Erin. If it the result is manifesting a dream, can't we all spare an extra five minutes?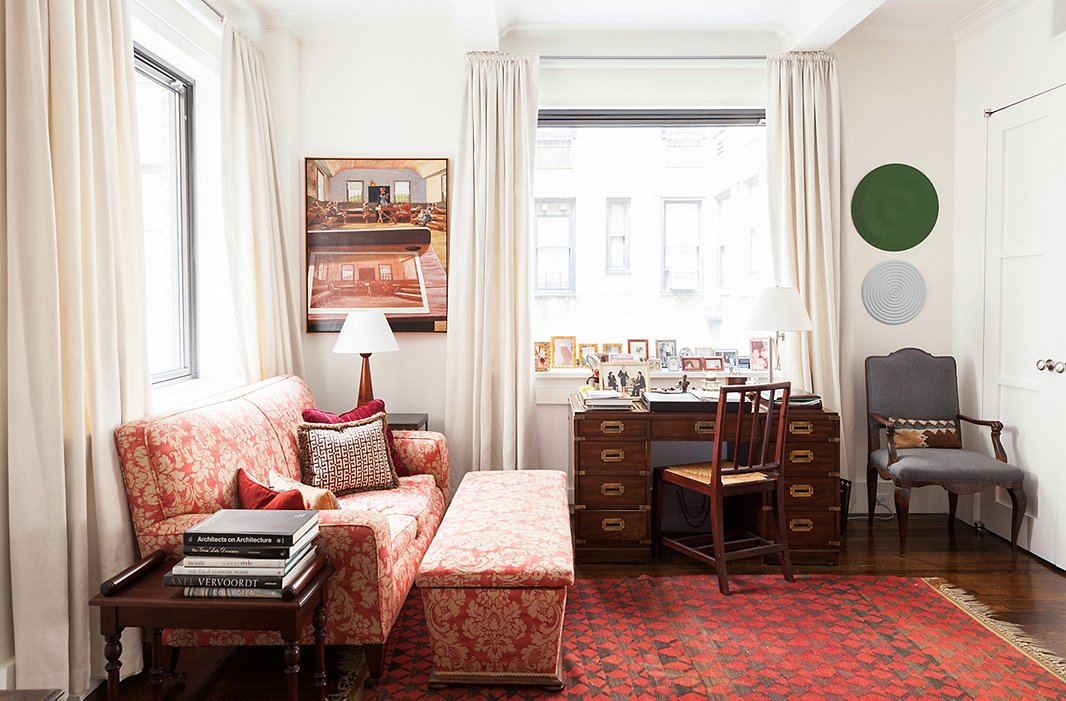 Furniture Fit for Home
Though there are a number of beautiful desks and chairs on wheels, there's no reason to limit yourself to what we've come to call office furniture. A beautiful dining table, such as Rachel Roy's stone-top vintage number, or a glass-top console will prove as effective as any other working surface. As for chairs, choose something that makes you sit tall. So long as the seat height is 19 inches (standard dining height), you really can't go wrong. Unless, of course, your work surface is at counter height, in which case we'd suggest a stool with arms and a supportive back.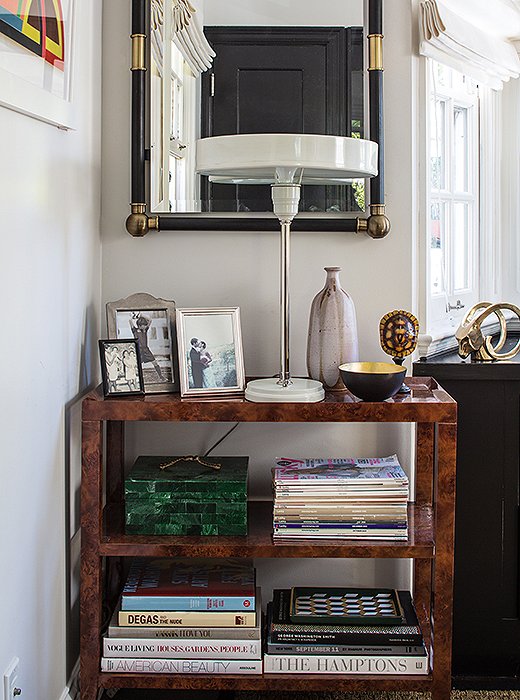 Light Your Way to Success
"Light can greatly affect your mood," says Chelsea, "so it's important to be able to control it in a way that keeps you alert at certain times and more relaxed at others." To achieve such a scheme, she suggests a mix of overhead, ambient, and task lighting. "Flank your desk with task lamps for visual order, then add a pendant and a table lamp or two for a softer glow." Such a move will allow you to adjust the light, whether it's night or day, to suit you and your working mood.