However you spend the holidays this year, we hope it's with the people closest to you. In preparation, we've put together some ideas on how to create the coziest guest room possible. Whether you're turning your spare bedroom into a dreamy escape or converting your library into a place for friends to rest their heads, check out the tips below.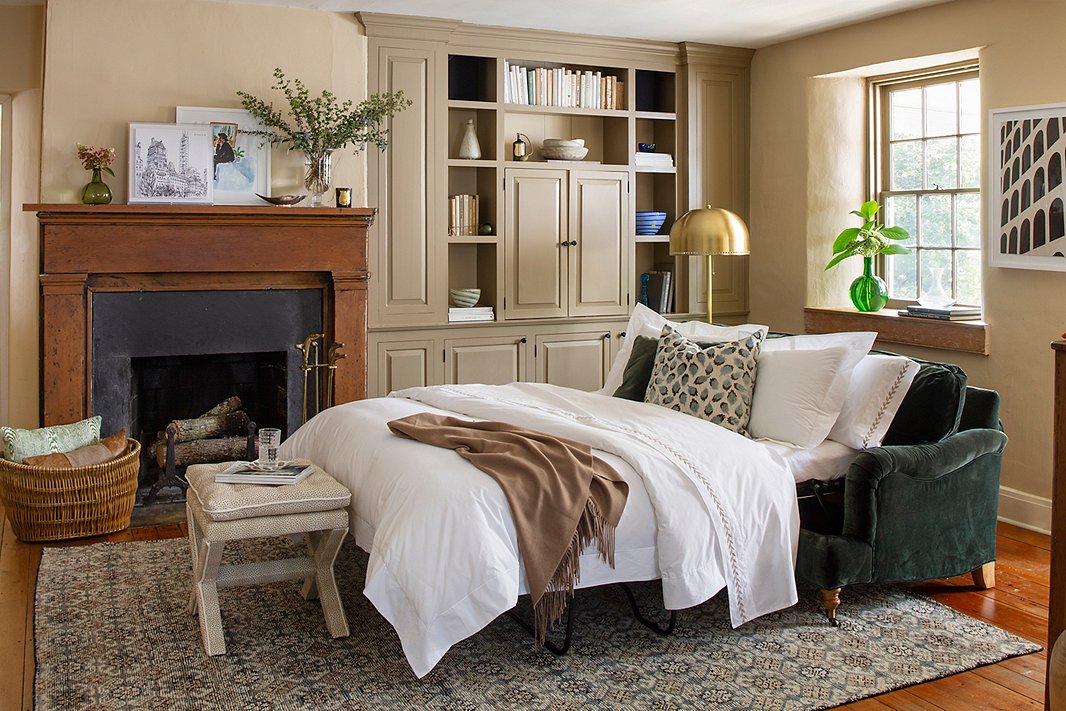 Focus on Furniture
If your guest room is a single-purpose bedroom, then you hopefully already have a bed, dresser, and bedside table. Those are all essentials. You should also include two sources of light: ambient and task lighting. Our interior design team suggests adding a dimmer to the overhead light for maximum coziness.
Do not fret if your guest room doubles as an office or a living room. You can still welcome guests in a chic and comfortable way. Simply make the area as comfortable as possible and add special touches, such as a welcome basket, in other places throughout the house.
First and foremost: You'll want somewhere for your guests to sleep. Sofa beds have come a long way over the years. They can be both chic and functional, like our Brooke Sleeper Sofa, which pulls out into a queen-size bed.
Your furniture list doesn't stop there. "A chair or bench goes a long way in any bedroom," says Jordan Schehr, a One Kings Lane Interior Design pro. "It's great to have someplace to sit other than the bed." You'll also want to invest in a luggage rack so that guests have somewhere to put their bags. These fold up and hide easily when not in use, or when topped with a tray it can pinch-hit as an occasional table. Our last tip is to place a stool next to the bed for use as a bedside table.
Hotel Chic
"I always think that channeling a 'boutique hotel experience' when designing a guest room, whatever the style may be, is the best approach," Jordan says. Boutique hotels resonate so deeply with us because they feel both homey and special. Channel those welcoming vibes in your own guest room to win the ultimate hostess award. The easiest way to do that? Crisp white linens. "Nothing feels more luxurious than slipping into a bed of smooth soft linens at the end of the day," says Jordan. He also suggests adding a quilt on top for maximum coziness. Try to keep extra blankets and pillows accessible as well; you don't want your guests to shiver throughout the night or wake with a stiff neck because they were unable to find these items and didn't want to disturb you.
Welcome Home
One of our favorite (and easiest) ways to welcome guests is with a small welcome basket or tray. The contents don't have to be complicated: Think a nice note welcoming them and a card with pertinent info such as your WiFi password, instructions for the coffeemaker, or the itinerary for the stay. You can also use this opportunity to add in some luxe items such as slippers, robes, or a bottle of wine.
Bedside Manner
There are so many little things that can make a guest feel at home. Take your hostess skills to the next level with some of our favorites. 
Carafe: Hydration is key, especially after a day of traveling. A water carafe adds a touch of elegance to any bedside table. 
Faux flowers: Flowers are a great way to welcome guests. Faux flowers are even better because you never have to replace them.
Candle: Candles automatically make any space feel a bit cozier. Stock a few of your favorite scents and change them out with the season.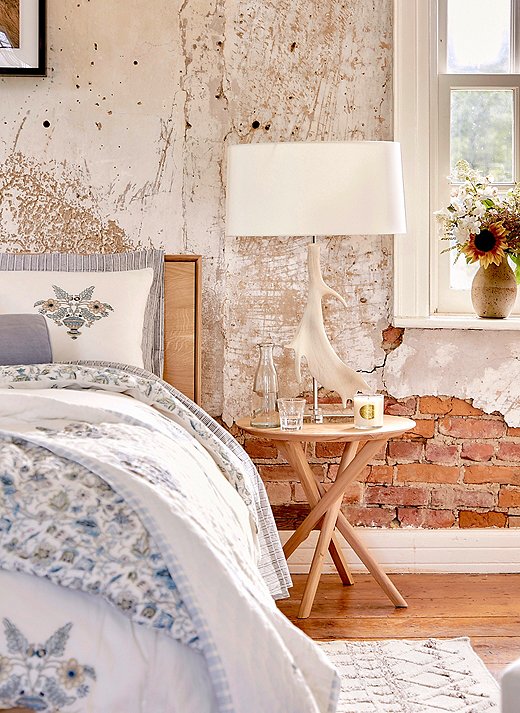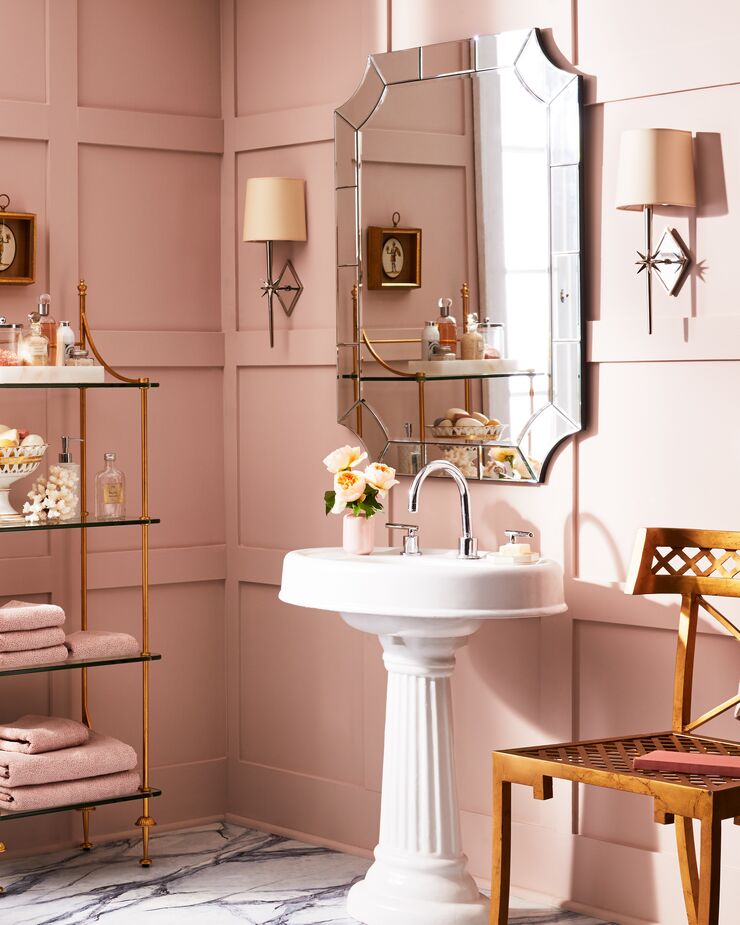 Powder Room Perfection
Ensuring that your bathroom is well stocked is an oft-overlooked but highly important part of welcoming guests. The most important thing is making sure that guests have access to clean, soft towels. You can monogram them or go for a funky design to make them feel special.
Next, let's look at the decor. Like every other space in the house, bathrooms deserve decorative TLC. Check that the space has a nice array of art—typically one to three paintings depending on the size. Add a soft rug or bathmat if your bathroom has cold or slippery floors (and don't forget a rug pad!). If you have the space, add a chair in the corner. There are countless ways to make the bathroom experience feel a little more personal. Think about your guests and what their needs are. It's as simple as that.