Buying your first home is stressful. Decorating it can be so as well. There's a sense of permanency involved when a mortgage comes into play. The walls you paint won't have to be whitewashed for the next tenant; window treatments will not need to come down in a year or two; the cost of having a pair of sconces installed can, in fact, be justified. But designing a space for now that'll still look stylishly present in 10 years is a tricky task. Will you hate that print after a few months? Will your favorite neutral hue seem out-of-date in a decade?
To help you fashion a space with timeless appeal, we emailed a pair of on-the-rise designers known for doing just that: Jennifer Hunter and Georgie Hambright of J+G Design. From which classic patterns to choose to which neutral base is the best, Georgie and Jen give their pro tips below—and share a peek inside one of their latest projects.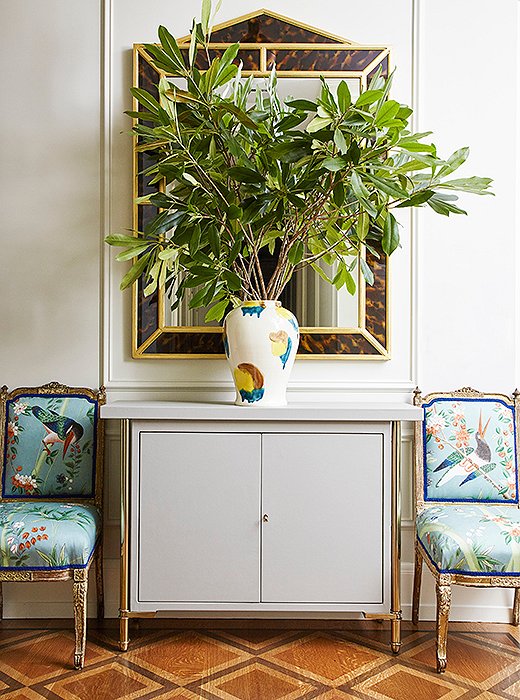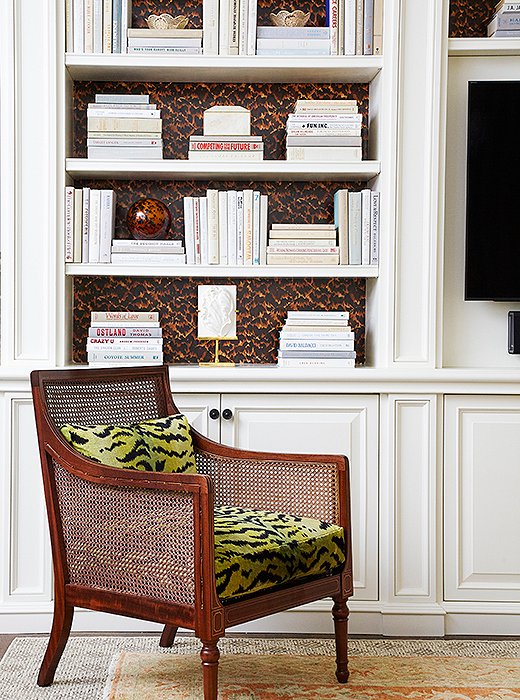 Go with a Neutral Base

"Starting with neutral foundational pieces allows you to layer on color in a way that doesn't overwhelm the room," Georgie and Jen note. In the living room of a young couple's New York apartment, a sofa upholstered in Schumacher's Broadway performance fabric serves as a soothing anchor to green accents. It's also a smart long-term choice: Throw pillows can easily be swapped out a few years down the road to create an entirely different look without breaking the bank. 
Choose Classic Patterns

Decorating with patterns can be daunting, especially if you're thinking long-term. Georgie and Jen's advice? "Select fabrics that are timeless—ones that are as fresh and relevant today as they will be tomorrow." Their go-to classics include Schumacher's Pyne Hollyhock (made famous by Albert Hadley), Scalamandré's Le Tigre (easily made fresh again when mixed with the right textures), and Ralph Lauren's Little Cape Ticking (a perfect stripe that lends any scheme a sense of balance).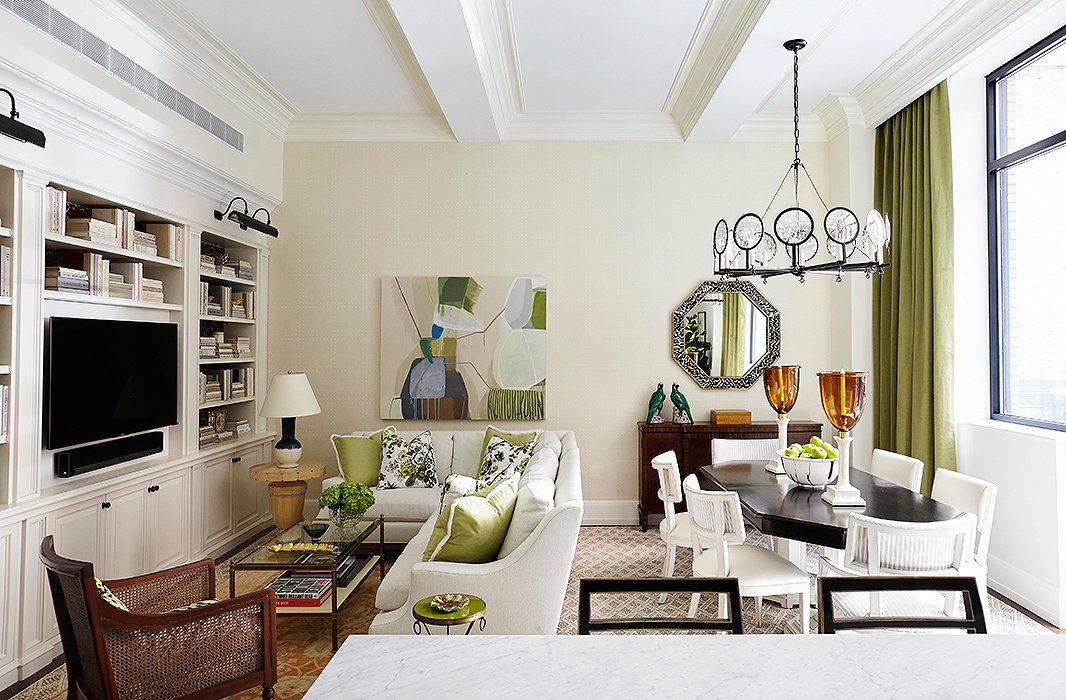 Break the Mold with Molding
Many new builds are void of the architectural details that contribute to the sense of a well-constructed home. "When we first saw the apartment, it was very plain and cookie-cutter," the designers recall. "While the 13-foot ceilings were incredible, the space felt cold and sparse." To combat this, they had three-piece crown molding installed throughout and picture moldings added to the entrance hall. Such decisions add character and richness, making the apartment feel warm and lived-in from the moment you walk in the door.
Don't Shop; Invest
Don't skimp on the pieces you'll be living with for years to come. Georgie and Jen are proponents of investing in "heirloom-quality pieces that will stand the test of time." In the living room that meant layering an elegant Oushak rug over a sisal base. In the bedroom, chic burl-wood nightstands were chosen over their purely functional brethren. And throughout the home, light fixtures were selected for their sculptural quality.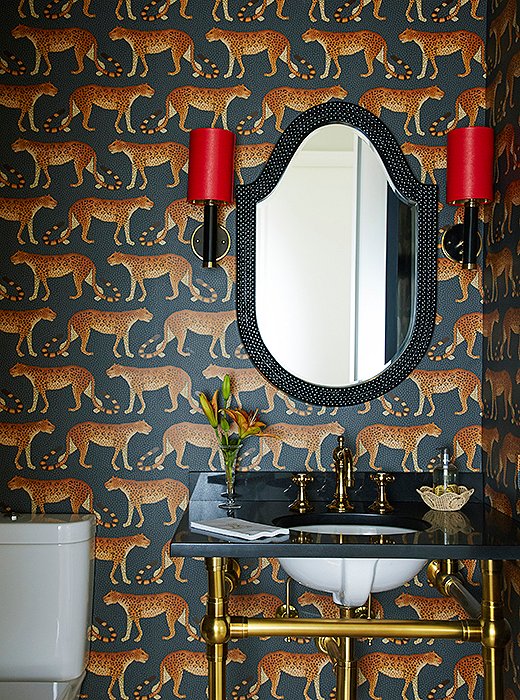 Accessorize Like an Editor

When it comes to accessorizing, Georgie and Jen cite Coco Chanel, who said, "Simplicity is the keynote of all true elegance." The designers edit out anything superfluous and always keep in mind how a decorative object will come across within the context of a larger scheme: "Accessories look best when there is a common color theme and represent a mix of textures and materials."

Consider Your Layout

"Furniture needs space to breathe," note the designers, who caution against crowding a room with too many pieces. To get it right, "don't buy everything at once—wait till the bigger items arrive, then fill in with the smaller items like accent tables and lamps. And if you don't know where to start, always consider the primary function of the space first and build out from there." In this home's dining area, their point is illustrated best by a custom extendable table, which "satisfies the need for larger dinner parties but is just the right size for daily use." 
Consult a Designer

A little help from the pros can go a long way when it comes to nailing the fundamentals. "We know how to work with scale and proportion," Georgie and Jen explain. "We are trained to know how to create just the right mix of textures, materials, and patterns to ensure that a room comes together in a beautiful and functional manner."
Furniture needs space to breathe. Don't buy everything at once—wait till the bigger items arrive, then fill in with the smaller items like accent tables and lamps.