What We Loved from Around the Web… 
Designer Emily Ward (of firm Pierce & Ward) opens the doors to her eclectic and layered L.A. family home.
An expert's guide to a weekend in London.
Swedish designer Beata Heuman offers a look inside her office—and shares tips for keeping work spaces stylishly organized.
Serene hues, youthful patterns, and a few cheeky details (hello, oversize brass giraffe!) give this Houston home a fresh yet classic feel.
Favas on toast, carrot ribbon tarts: These are the best appetizers to whip up this spring.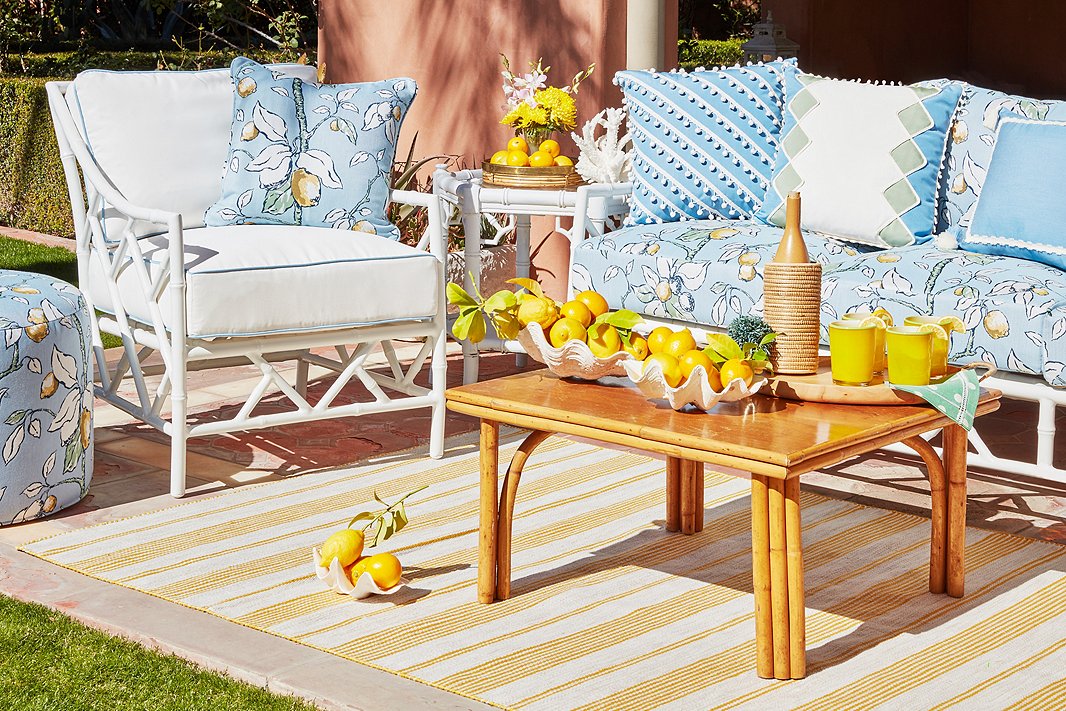 What We've Been Up To… 
Sturdy sofas, all-weather dining tables, comfortable seating: It's important to create a strong foundation when setting up your outdoor spaces for the season. But that doesn't mean you should overlook the small stuff. Truth be told, the finishing touches might just be our favorite part—and our collection of accents will help you create an alfresco retreat that's all your own.
Try cozying up your seating areas with our outdoor rugs and pillows, which feature sophisticated patterns and special details usually reserved for indoors. Our sun-resistant patio umbrellas are perfect for shading a dining area, while our melamine dishware will bring worry-free style to the table. And if you just want an extra spot for lounging? Our exclusive handcrafted Colombian hammocks will do the trick.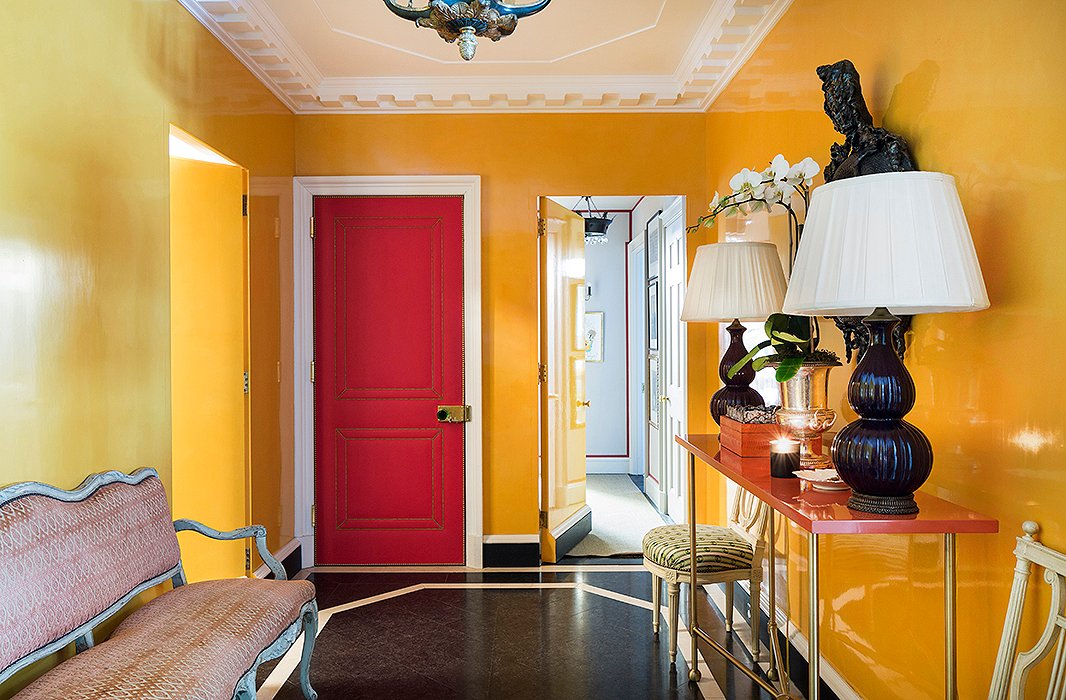 A Parting Piece of Knowledge…
With their shapely designs and ability to fit into nearly any style of space, gourd lamps have long been designer favorites. Albert Hadley and David Hicks often used the lamps in their projects, and maker Christopher Spitzmiller has become an industry favorite for his handcrafted versions. But despite their contemporary popularity, gourd lamps can be traced back thousands of years to when the Chinese used hollowed-out gourds to hold water. The elegant, organic shape was translated to pottery and ceramics, a style that quickly caught on in Europe and eventually turned into the lovely lamps you see today.