Not everyone likes to ski. But even those of us who don't enjoy speeding down a snowy mountain on a pair of glorified planks can appreciate après-ski: wrapped up in a throw by a crackling fire, cocktail or hot chocolate in hand, savoring fondue while playing rummy with friends, occasionally looking up from the cards to admire the glistening white terrain outside or the ceiling beams of the chalet in which you're staying.
Fortunately you don't need to head to a ski resort or even live in a chalet to savor that après-ski ease. Surround yourself with the ideal mix of the rustic and the luxurious, and the rest will follow.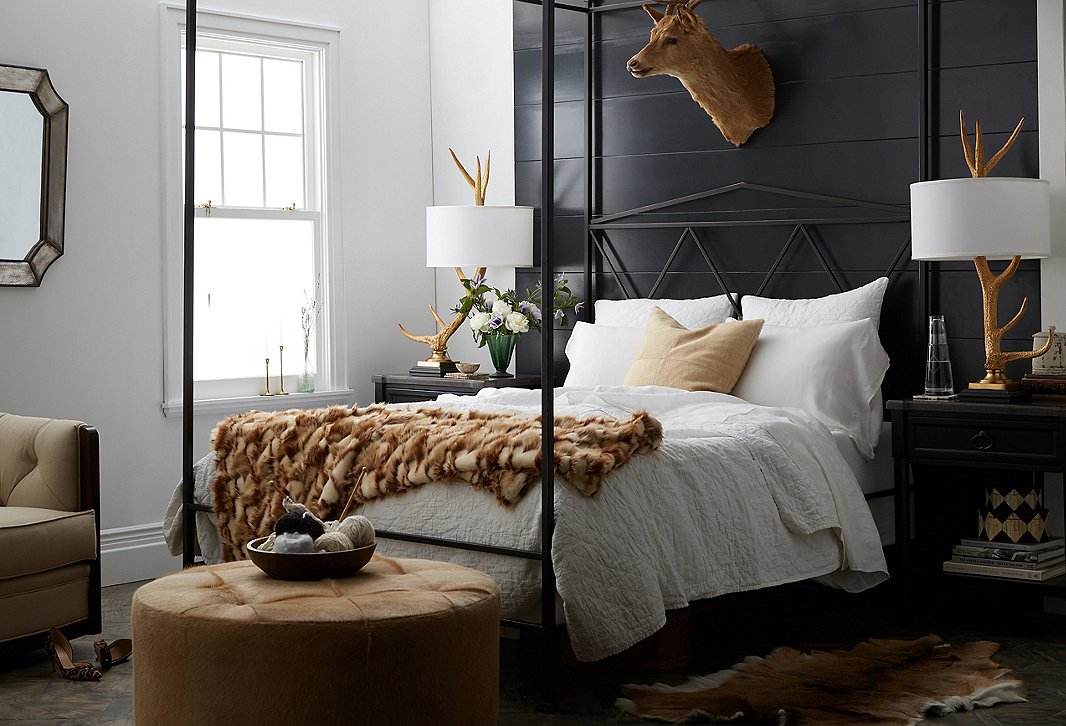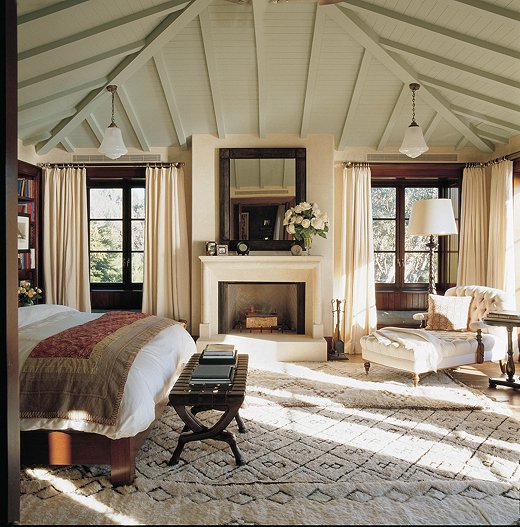 Begin with the Basics
Hunters, farmers, and soldiers relied on skis to go about their daily business for centuries before the beautiful people turned skiing into recreation. Which explains après-ski chic: rough-hewn, rustic fundamentals with dashes of glamour layered on top.
The building blocks of the style are earthy basics, such as weathered wood tables, wrought-iron bed frames, leather seating, and lantern lighting pendants. In the original Alpine and Nordic cabins, furniture was handcrafted, which is why silhouettes are simple, with few embellishments. Furnishings were made of whatever was accessible, including pine and fir, antlers, wool, and pelts. So while hide rugs, sheepskins, and fur (or faux-fur) throws might seem luxurious today, they were born of necessity.
This emphasis on the practical and making the most of what was at hand also resulted in the largely organic palette of creams, ivories, and browns. These neutrals have the advantage of creating a serene ambience, just what you want to return to after a day on the piste (or at work).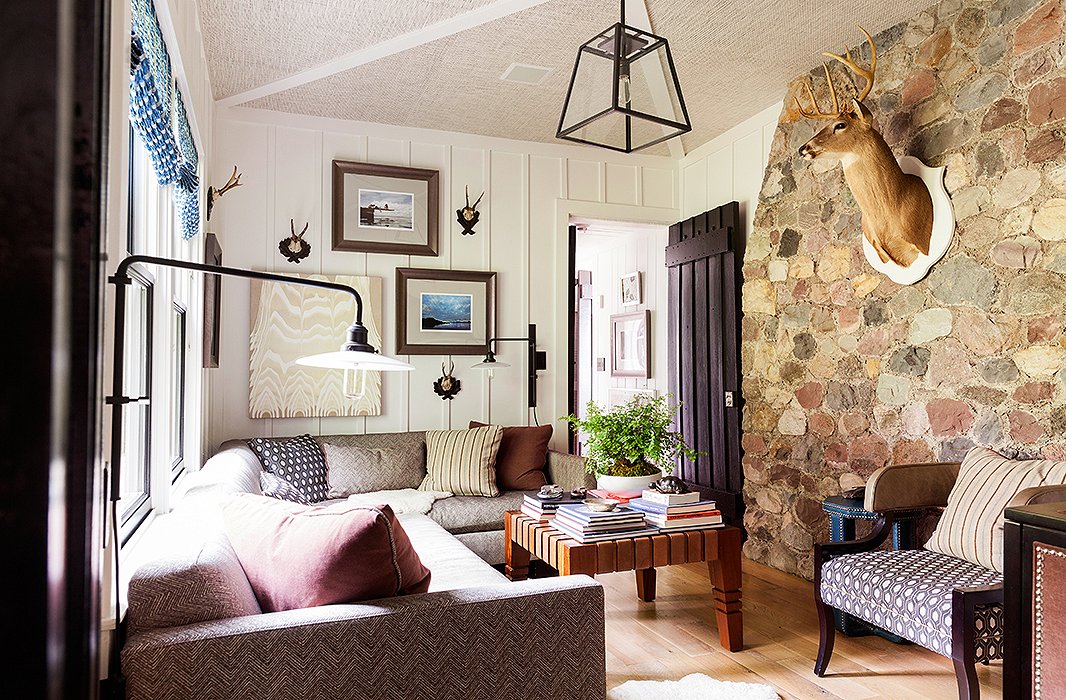 Layer on the Luxuries
What sets apart après-ski chic from cabin charm are the luxe touches introduced by the social set once they discovered the delights of schussing down the slopes of Klosters, Aspen, and Courcheval. Plush velvet pillows and cashmere throws were tossed on worn couches; crystal glassware sat atop planked tables; gilt-frame mirrors hung on paneled walls across from the ubiquitous stag heads. These grace notes take the look from functional to pampering.
It's this juxtaposition that makes après-ski style so easy to adopt (and adapt). Someone who is a Curator by nature could introduce an antler-style side table with a silver-leaf finish into an otherwise modern-minimalism space. Replacing a natural-fiber rug with one made of pieces of hide stitched together to form a geometric motif brings sophistication to a Naturalist room. By finding your ideal balance of rustic and glamorous, you'll truly make the look your own.
Hallmarks of Après-Ski Chic
• Hide rugs—traditional, modern, or enhanced with flecks of gold or silver
• Sheepskins, tossed atop rugs or chairs for added coziness
• Faux-fur, alpaca, and cashmere throws and pillows
• Deer or antler motifs
• Candles, either unscented or with a woodsy fragrance
• Down-filled comforters and flannel sheets
• Leather, suede, and velvet upholstery
• Wrought-iron bed frames, lighting, and decor
• Stoneware dishes alongside crystal drinkware
• Slim Aarons's ski-resort photography
• A fondue pot, of course