The term performance fabric can bring to mind scratchy upholstery, bland colors, and clunky furniture designs. Our performance-fabric furnishings are anything but. Instead you'll find impressively soft fabrics, luxe decorator details, and styles you'd love even if they weren't stain-resistant, moisture-resistant, and odor-resistant. And in addition to designs exclusive to One Kings Lane, our assortment includes performance-fabric furnishings from other designer-favorite brands such as Miles Talbott and Brownstone Furniture. That's because we're passionate about helping you live your style every day—and we know that everyday life can get a little messy. Read on to see why we love performance and why we think you will too.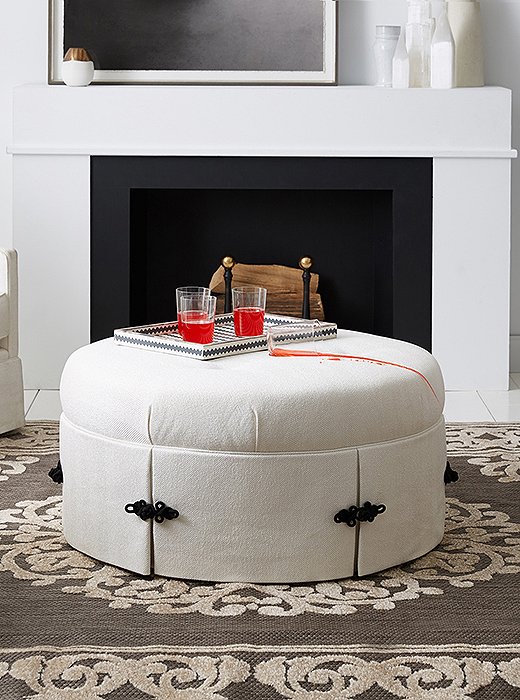 It's Durable, Functional, and Beautiful
Our assortment consists primarily of two types of performance fabric: Crypton and Sunbrella. Crypton fabrics are treated with a specially formulated (and environmentally friendly) solution that coats every fiber, creating a breathable moisture barrier without the plastic feel of other water-repellant fabrics. These textiles are so soft and sumptuous (the process even works on velvet!) that you'd never know they're stain-resistant unless you saw them in action. And what a sight it is: Liquids instantly bead up on the fabric surface and can be wiped away with a few blots of a soft cloth.
Sunbrella is a designer-favorite outdoor fabric: It's resistant to water, mold, and UV rays (so it won't fade), but it looks as luxe as any indoor textile—and it can be cleaned with a simple mix of mild soap and water.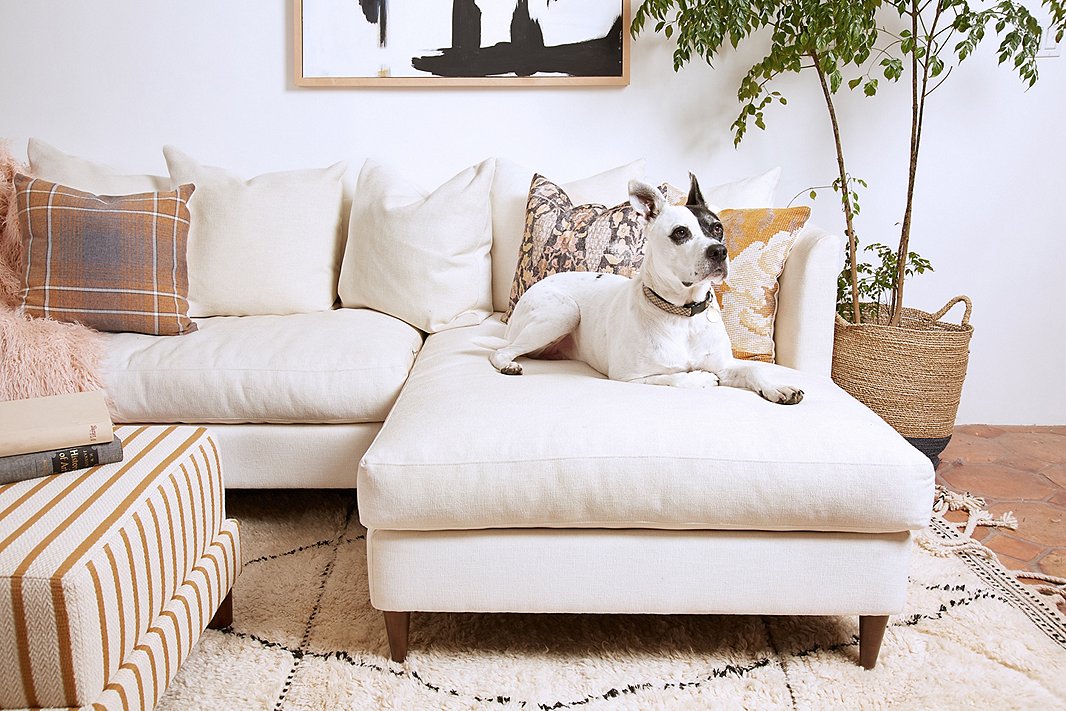 It's for Every Home
If you have kids or pets (and the inevitable spills and muddy paws that go along with them), stain-resistant fabrics are a no-brainer. But the same goes if you like to entertain; if you drink coffee or red wine; if you want to put your feet up on a white sofa without worrying about dirt. If you'd like a beautiful space that takes less effort to maintain, performance-fabric upholstery is for you.
It Fits Your Style
You shouldn't have to sacrifice beauty in the name of practicality—and with these pieces, you don't have to. Glamorous club chairs, classic roll-arm sofas, sleek ottomans… Our collection spans a wide range of styles and silhouettes, so you can find the look you want with all the functionality you need. High-design details (contrast welts, colorful fringe, elegant tape trims) add an extra level of sophistication.