Not surprisingly, the country that produced Leonardo, Michelangelo, and Palladio is also the source of some spectacular decor collectibles. Below is a bit of background about a few of our favorites.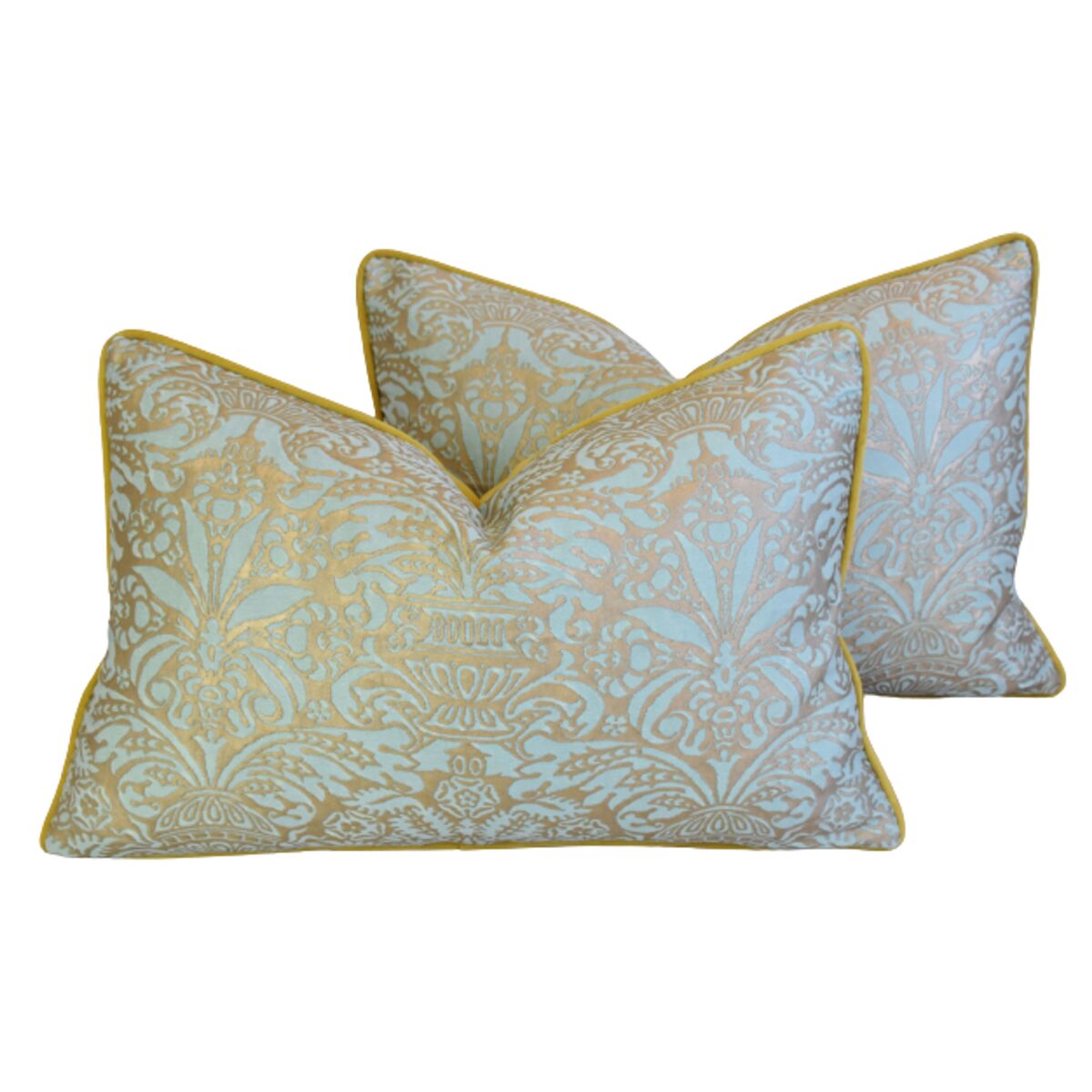 Fortuny fabrics
Fortuny fabrics were born out of Mariano Fortuny's desire to create luxury textiles using readily available cotton. The fashion designer and lighting engineer invented dye formulas and production methods that imbued the durable material with the luster and vivid colors of silk fabrics. In 1922 he opened a textiles factory on the Venetian island of Giudecca, which remains the only place Fortuny fabrics are made, just as his printing methods remain secret.
Damasks and brocades dating back to the Renaissance inspired many of the first Fortuny prints; Mariano and his team later incorporated the geometry of Art Deco and traditional African motifs into their designs. A pair of Fortuny pillows on a sofa brings timeless elegance to a room; multiple pillows in a trove of patterns and colors evoke a boho-luxe insouciance.
Fortuny's Campanelle pattern, seen on the pillows at left, was inspired by the bluebells said to have resulted from the shards of Venus's mirror after Cupid dropped it.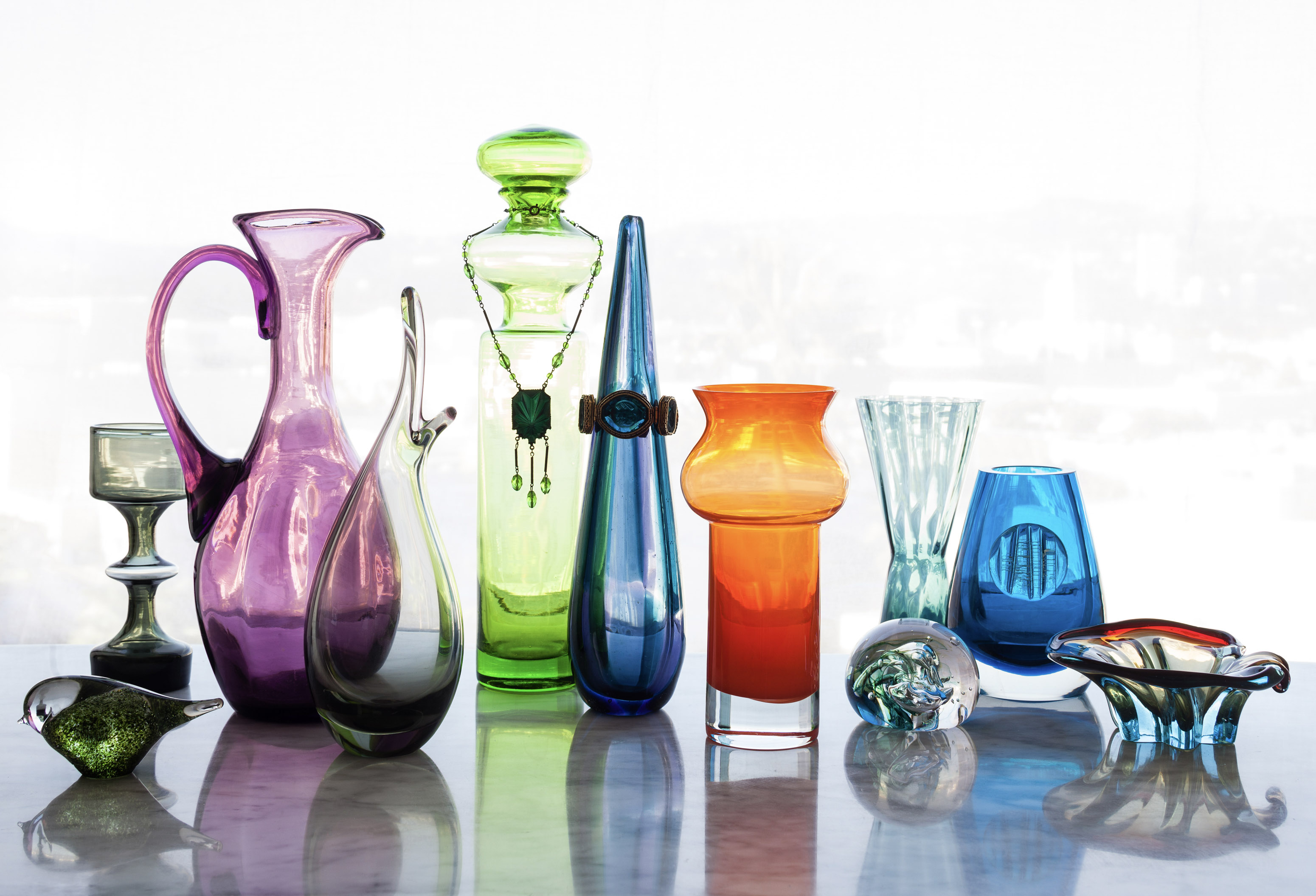 Murano glass
Less than an hour by ferry from Giudecca is the island of Murano, where glassmaking has been a tradition and an art form since the 13th century. That's when Venice, fearful that a glass-factory fire could raze the entire city, decreed that all such factories relocate to Murano. Although colorless glass was invented on Murano—by Angelo Barovier in the 15th century—today Murano glass is especially prized for its vivid colors and innovative techniques. These include avventurina, which entails adding metal to hot glass, and filigrana, which creates stripes.  Sommerso glass, in which two or more colors are layered without any blending of the hues, was invented on Murano as recently as the 1930s.
Because Murano glass has been produced for centuries, there's a form and a style ideal for just about every taste and space. Sconces and chandeliers with Murano glass prisms and pendalogues imbue a room with grandeur; free-form bowls add midcentury panache; an array of colored vases and glasses on a shelf is certain to brighten up any space. 
Italian tole
Tole gets its name from tôle peint, French for "painting on sheet metal." Italian toleware, however, is arguably the most in-demand, particularly trays and bowls adorned with hand-painted landscapes and lighting festooned with painted and gilded metal flowers. Produced primarily in and around Florence, tole chandeliers and sconces were all the rage in the 1950s and '60s, then fell out of favor. But thanks to grandmillennial chic, toleware is once again being displayed with pride. A great way to start your collection is with something that's both functional and fanciful, such as a catchall you can use to hold keys and spare change on your entry console. You could also add one or two tole dishes or trays to a gallery wall—or, of course, go big with a spectacular light fixture. 
The scalloped rim adds to the charm of the tole cachepot at right.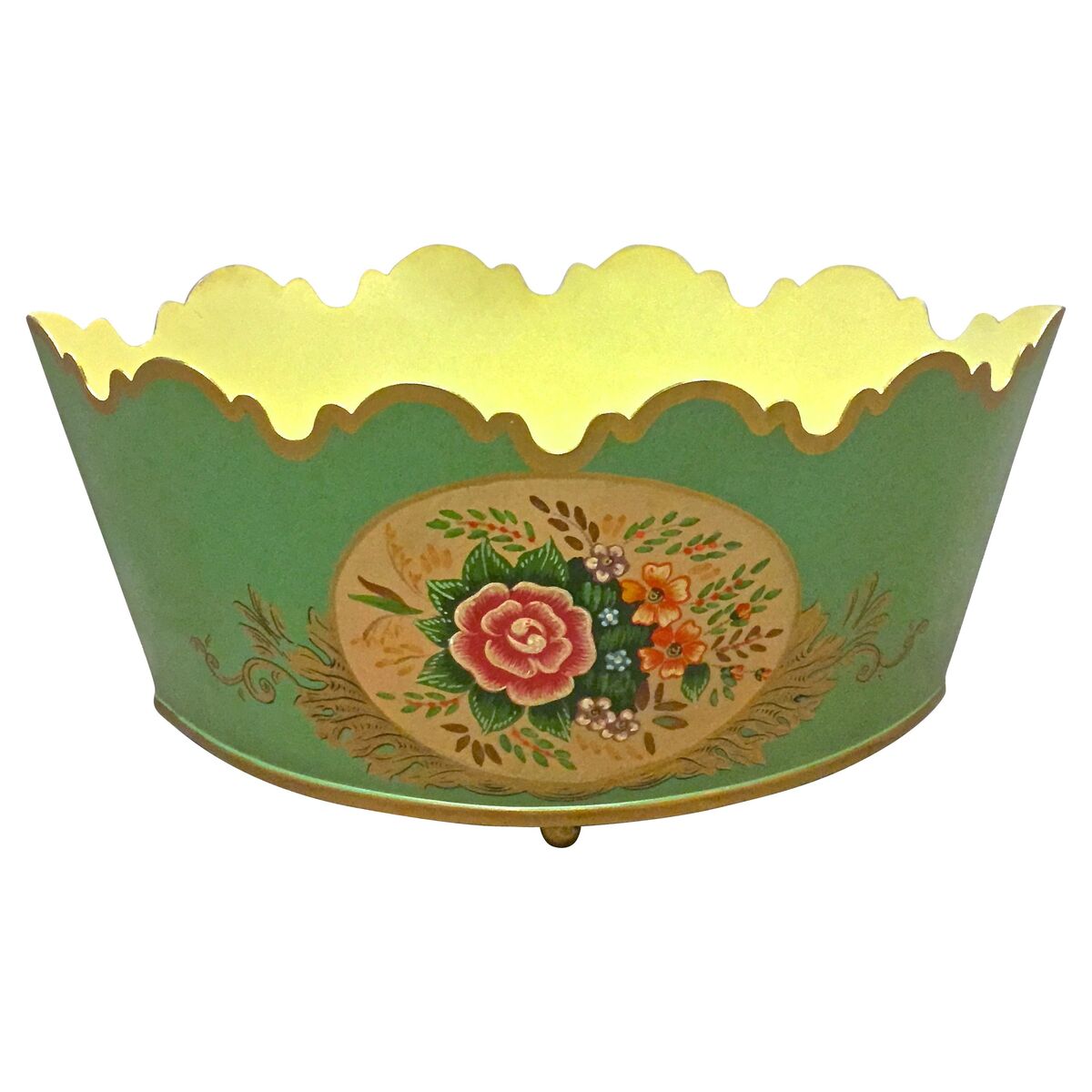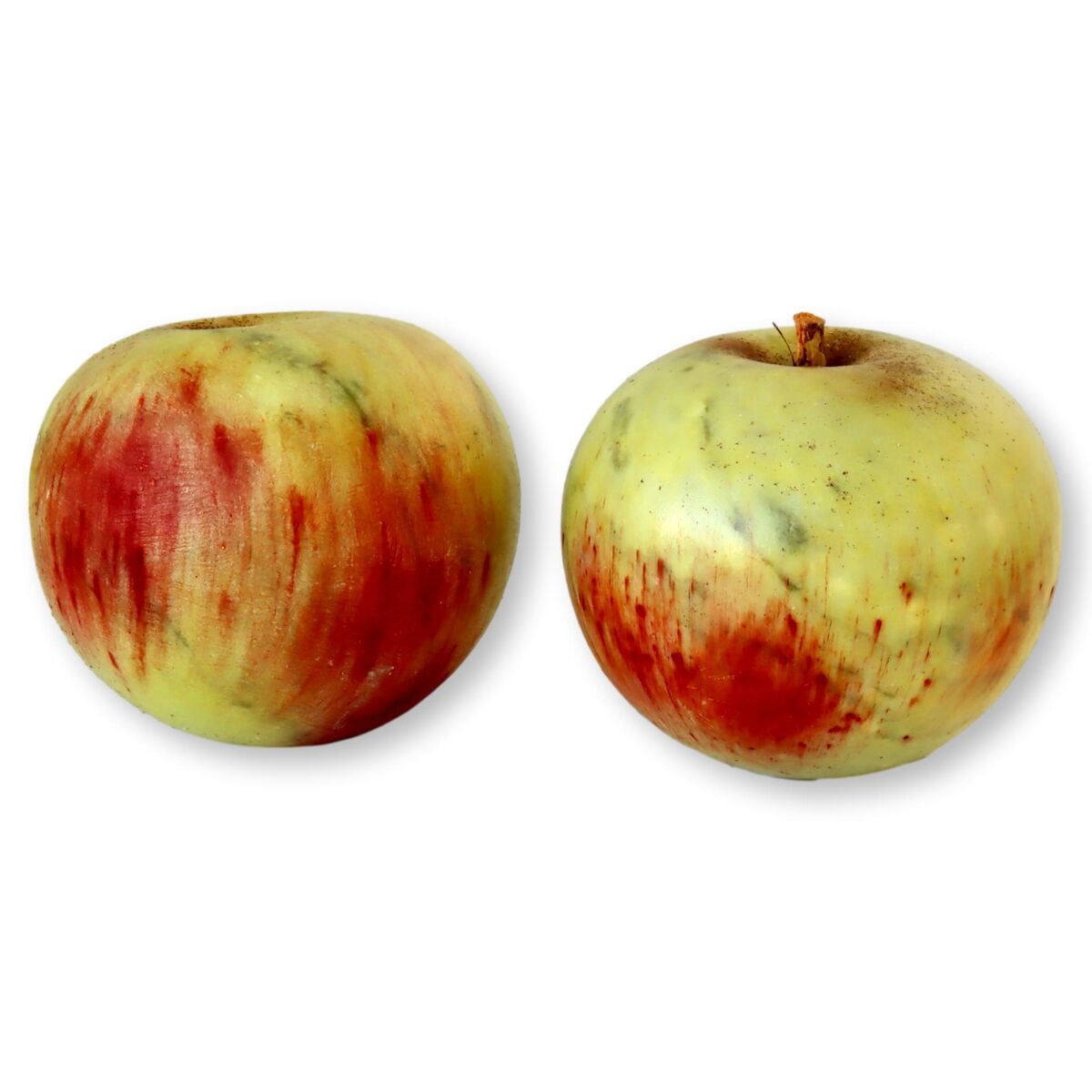 Alabaster fruit
Like tole, lifelike stone sculptures of fruit are enjoying a comeback thanks to grandmother chic. Hand-carved and hand-painted alabaster fruit (and vegetables, eggs, and nuts too) were to the mid-20th century as Staffordshire dogs were to the Victorian era: must-have decor. The Tuscan town of Volterra has been the center of the European alabaster trade for centuries, and if you come across alabaster fruit today, you can safely wager it was crafted in that region. Whether you place a stone apple or two on your mantel or heap several bunches of alabaster grapes in a bowl, you're certain to add both artistry and charm to a setting—and to fool at least a few guests as well.
The verisimilitude of vintage Italian alabaster fruit, such as this pair of apples from the 1960s, can be startling.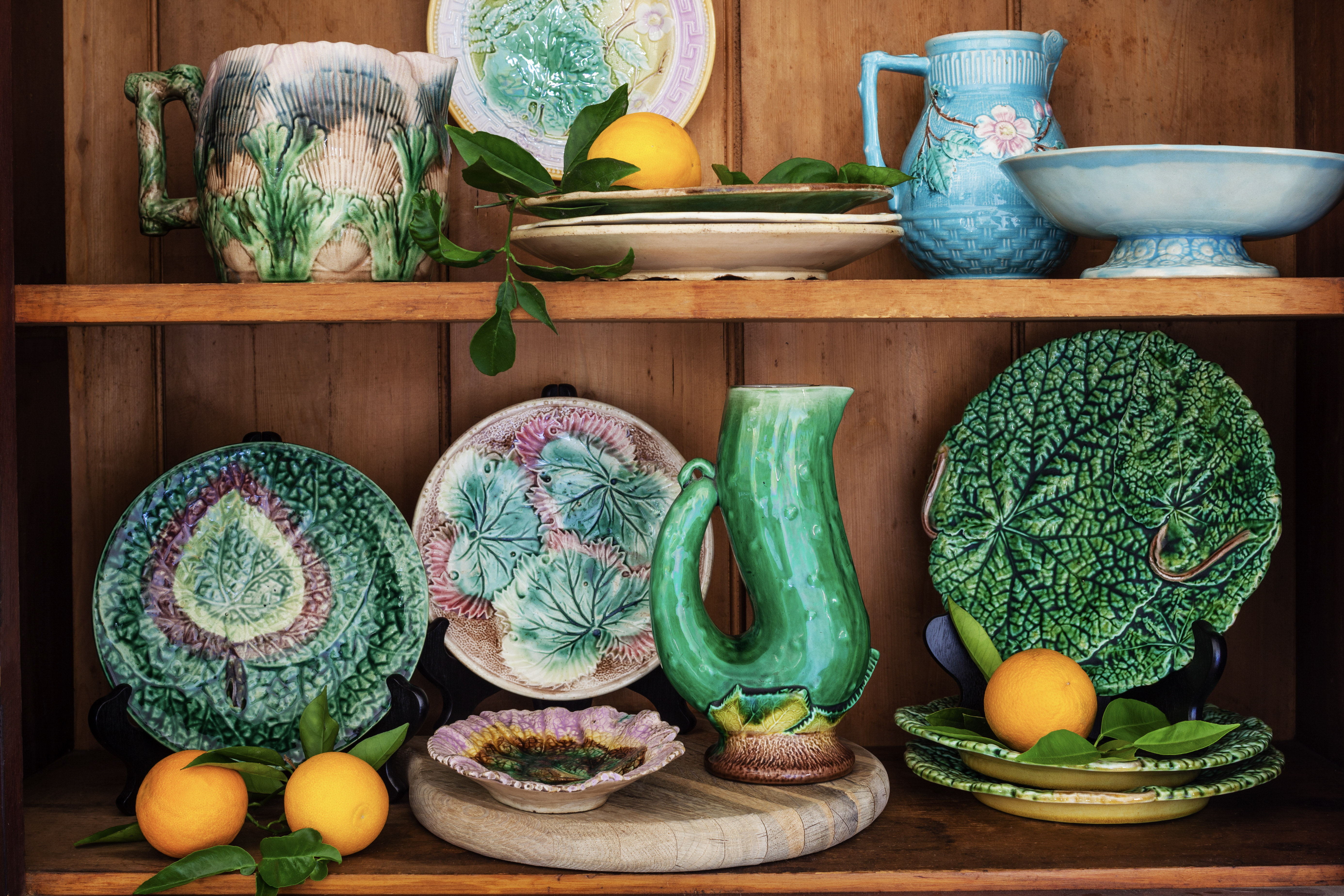 Majolica
This form of tin-glazed earthenware started as maiolica in 15th-century Spain before being adopted in a big way by the Italians, particularly the Tuscans, during the Renaissance. The British subsequently fell in love with majolica during the Victorian era, only to fall out of love during the subsequent Edwardian era. But Italy continued to produce this distinctive pottery throughout the centuries. (Vietri is among the contemporary makers of majolica and majolica-inspired ceramics; ditto Portugal's Bordallo Pinheiro.)
Ginori
Founded just outside of Florence in 1735 by nobleman and politician Carlo Ginori, this company is Italy's best-known porcelain manufacturer. For nearly two centuries Ginori favored romantic and rococo styles, but when architect/designer Gio Ponti was brought on as artistic director in 1923, he modernized the aesthetic while still paying tribute to classical motifs. Among the most sought-after patterns are Le Mie Donne, Ponti's first Ginori collection, and Perugia, featuring floating fruits and flowers. 
Ginori's Rapallo pattern, at right, is a symphony of birds, blooms, and butterflies.