After 27 years in Brooklyn, Jason Oliver Nixon and John Loecke, the designing duo behind the celebrated firm Madcap Cottage, were ready for a change. They felt that it was time to downsize, city-wise. They'd been visiting High Point, NC, for the past 20 years to attend the biannual design market, and they decided this could be a place where they could get involved and help the community flourish. But it was the charming 1930s Regency Revival home they found that sealed the deal. "It feels like it's been plucked from the edge of Regent's Park in London, and that's very much our sensibility and style," says Jason. So they put their Brooklyn brownstone on the market, packed their three dogs in the car, and headed south.
Once they were securely below the Mason-Dixon Line, the couple got to work bringing the home "back to its heyday" and adding their signature whimsical style. They also brought a historical perspective to the design. "In addition to making a home feel livable, we really want to create a storyline and sense of history," says John. They took cues—and used actual pieces—from the homes of legendary tastemakers such as Bunny Mellon, C.Z. Guest, and Nancy Reagan.
Jason and John are also consummate entertainers and devised spaces that are guest-worthy but still comfortable enough for them to just kick back with the dogs. "We don't ever do spaces that we don't use," says Jason. The living room has plenty of spots to sit or set a drink, and the card table in the corner encourages guests to play a hand or two. It's touches like these, along with Jason and John's exuberant use of pattern and color, that bring the home to life. "It's very much the highlights and the details: the hand-painted floors, murals, hand-painted medallions, and wallpaper," says Jason. "Those little unexpected moments take a house and really make it a home."
While they've spent only a few years in the home, they've thoroughly revived it to its 1930s glory—but with their own Madcap twist. "We wanted it to have a good energy and a good spirit," says Jason. But most of all, "we wanted it to feel lived in. It looks like we've been there 20 years."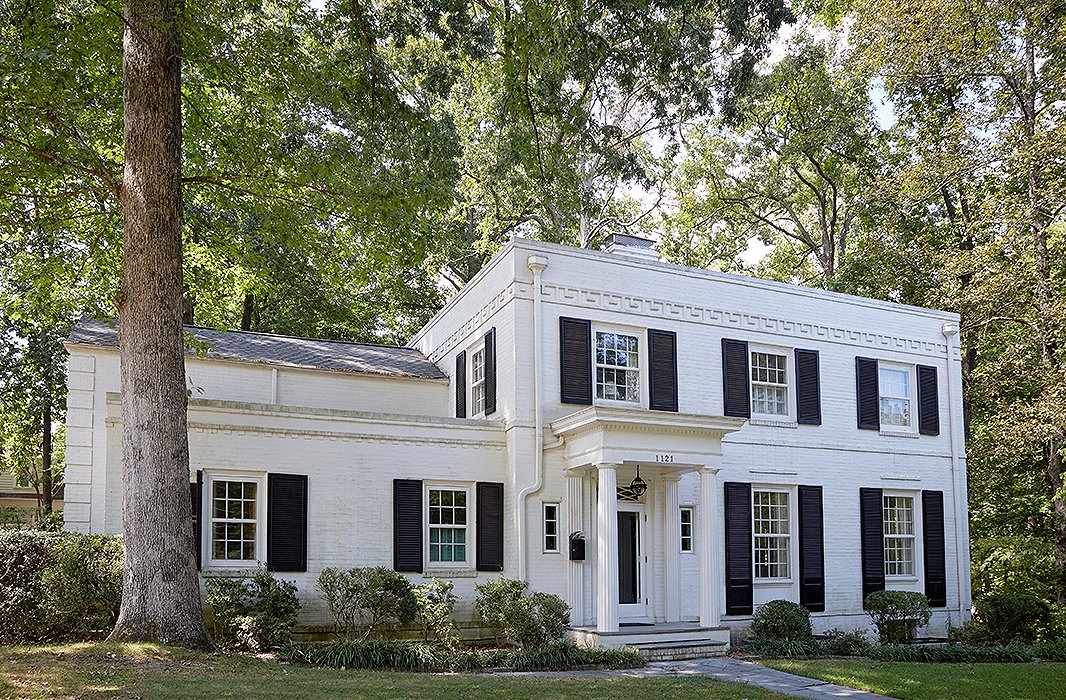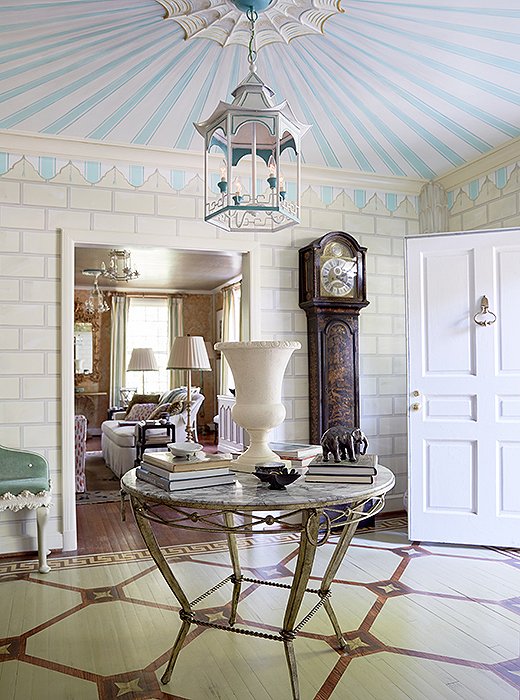 We are big fans of history and of the history of design. In addition to making a home feel livable, we really want to create a storyline and sense of history.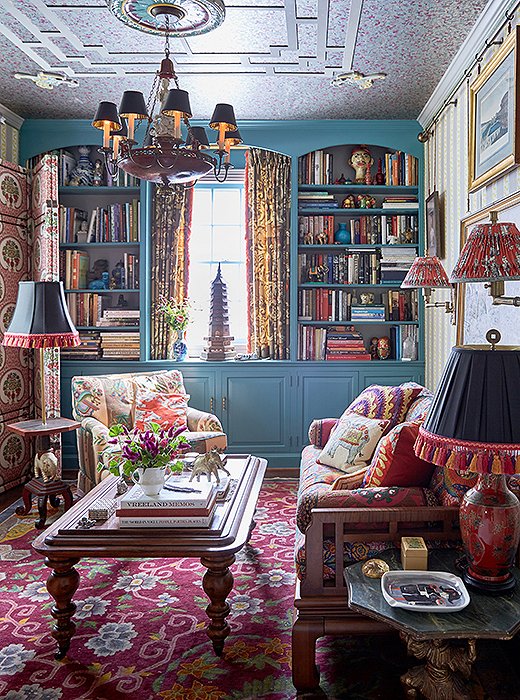 People are afraid of mixing a lot of things together. If you have a small space, start there. The more you do to it, the less you notice how funny the proportions are.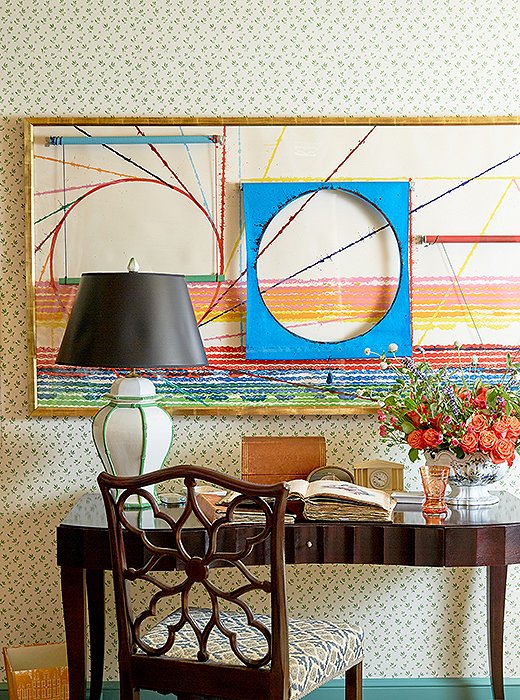 It's about a life well lived. I think art is a really good reflector of your travels, your family, and your adventures. You use art to bring that story to life.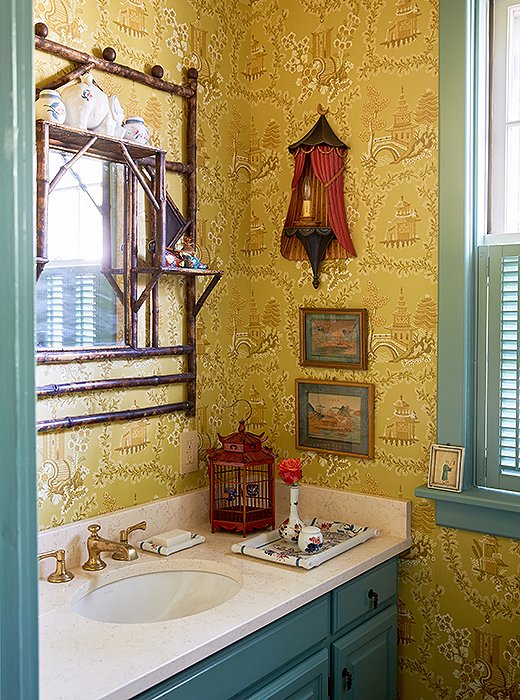 The Madcap Cottage Pattern Principles
While visiting the exuberant home, we tapped John and Jason for a few tried-and-true lessons on lavish pattern mixing. Here, they share their genius tips.
Go bold in a small space. "Pattern breaks the architecture of a room and tricks the eye. It makes it feel that much bigger," Jason explains.
Modernize a traditional print. "Pairing a graphic pattern with something like a chintz or a toile will make the traditional print feel really fresh," says John. "Or look for it in a more unusual color story."
Try something unexpected. "A lampshade is a great unexpected use of pattern," says John. "The pleating creates a new pattern." Jason adds, "Try using it when matting an artwork. Have fun with it—matting doesn't have to be black or white."
When in doubt, add more. "The further you push it, the less it becomes about the specific pattern rather than the environment," says John. "That's the ultimate goal."