To paraphrase iconic photographer Slim Aarons, it was a night of "beautiful people admiring beautiful design in a beautiful place." In honor of model-turned-designer Miranda Kerr's Tranquility collection with Universal Furniture, we threw a party. And not just any party. With Universal and fabric manufacturer Crypton, whose performance fabrics grace many of the designs, we hosted a gathering of tastemakers in a Hollywood Hills home with spectacular floor-to-ceiling views. Guests including designers Bobby Berk, Erin Fetherston, and Justina Blakeney, stylist Rachel Zoe, and model Hilary Rhoda chatted, noshed, and lounged among Miranda's designs, which are available online exclusively at One Kings Lane. 
What's more, Miranda answered a few questions about Tranquility, tranquility, and her aesthetic in general.
One Kings Lane: Why did you name the collection Tranquility? What inspired it?
Miranda Kerr: The collection was developed during the height of the pandemic when people were spending more time at home. We sought to create designs that bring about a serene atmosphere. Your home should be your sanctuary, a nurturing space of both comfort and inspiration, and I wanted the pieces to reflect that.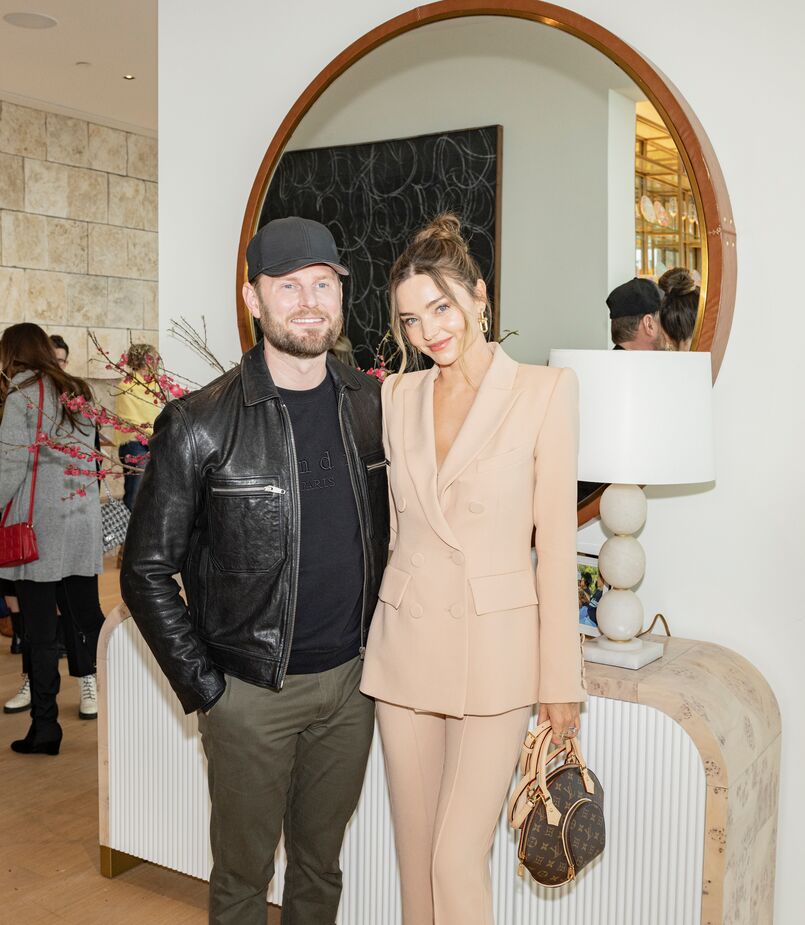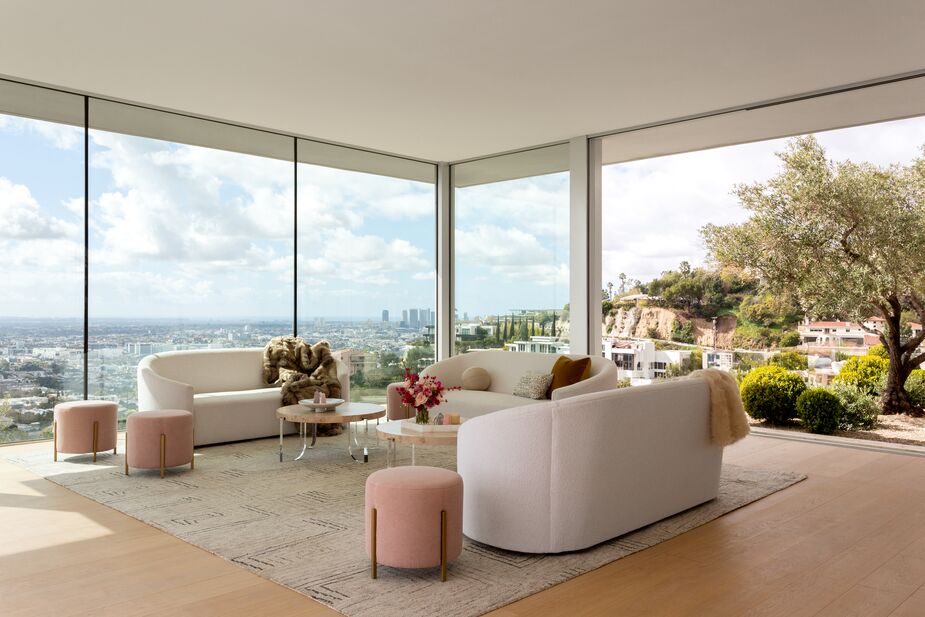 How would you say the Tranquility collection differs from your first collection?
My first collection with Universal, Love.Joy.Bliss., contains more geometric shapes, whereas this collection is full of soft mushroom-inspired shapes and round edges. The two collections work quite well together, as they are both based on neutral color tones. Some differences in this collection that I really love are the plasterlike finishes, the rosette hardware, and the use of burl wood. 
Did you apply any learnings from your first collection to this one?
We wanted Tranquility to share the same ethereal feel of the first collection, so we incorporated details from Love.Joy.Bliss. that would make both collections work together. For example, both collections share a white lacquer finish and soft gold hardware, so you can layer designs from each line in the same room.
Do you have a target customer in mind when designing?
I feel like my pieces are versatile enough to work in many different homes around the world. I wanted to create a collection that works with families, using high style but making it life-friendly and worry-free. I don't have rooms in my house that are off-limits for our children, so I wanted to reflect that in this collection as well.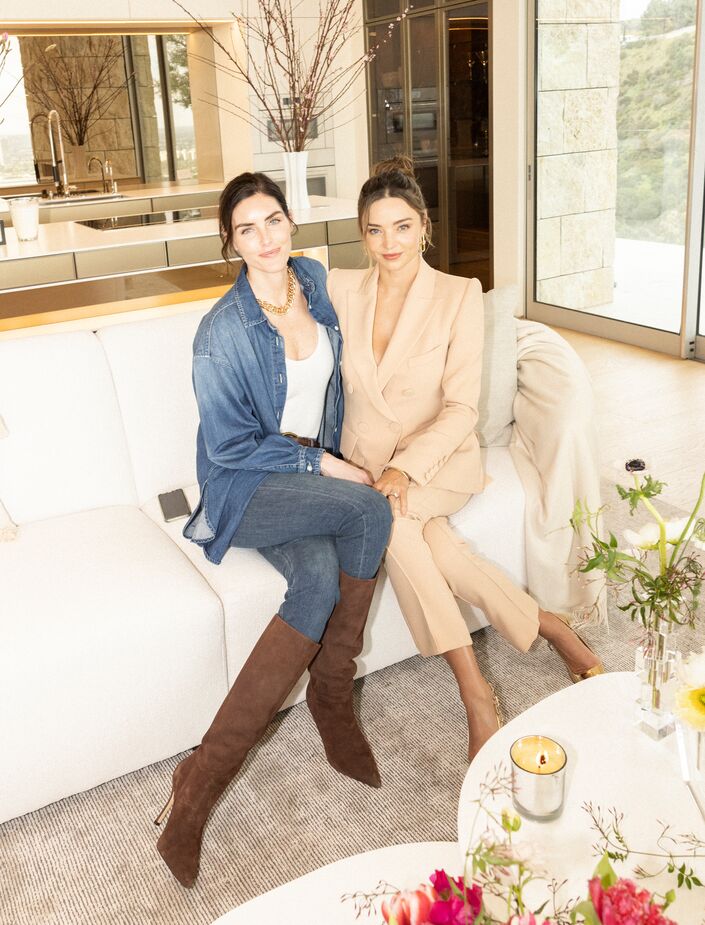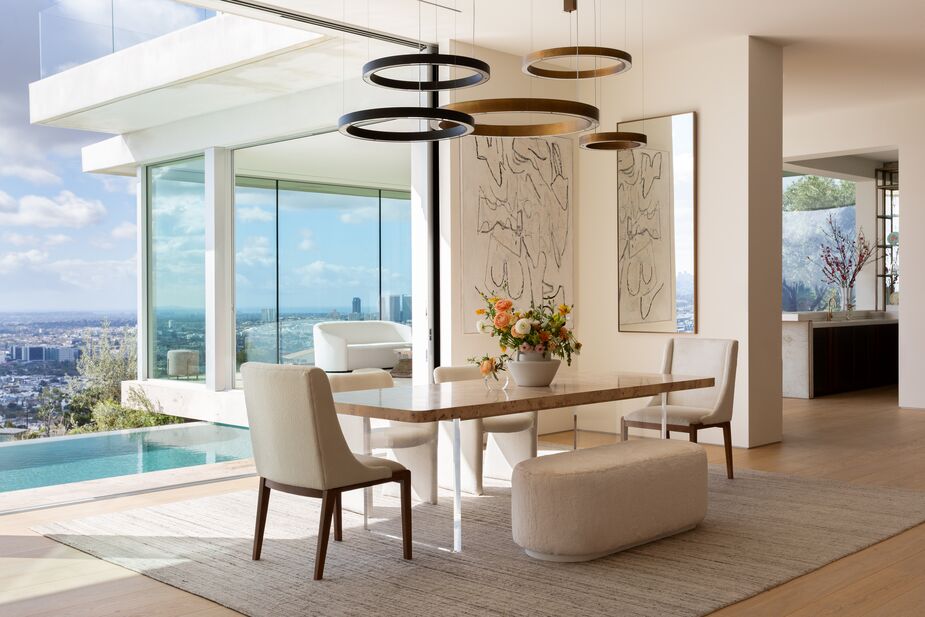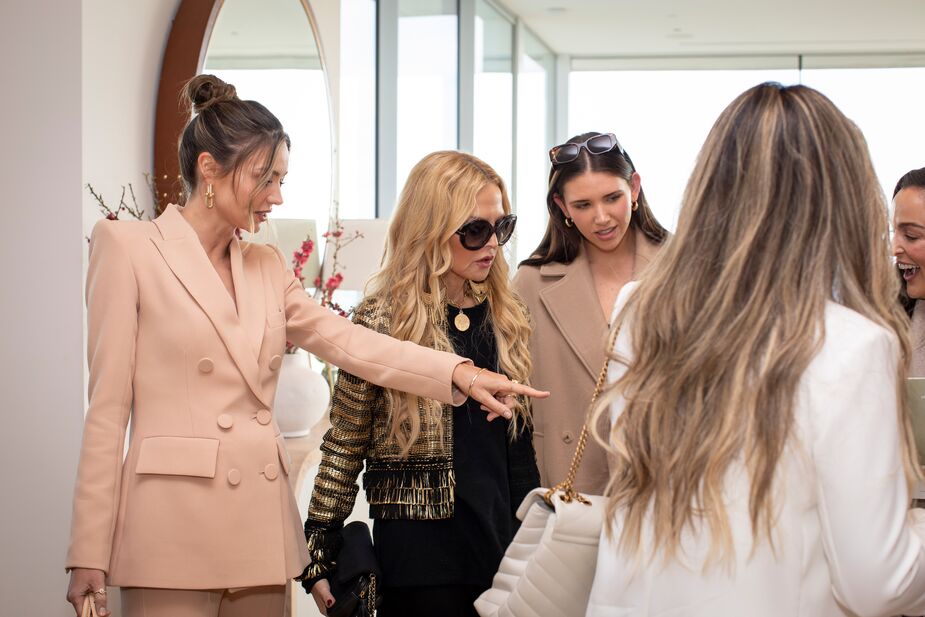 Do you have any favorite pieces?
The Mode Vanity Table and the Tranquility Accent Table are two of my favorite pieces. Rose quartz is my favorite crystal, so I incorporated it into these two designs. The soft-pink gemstone is believed to carry gentle, soothing energy to encourage nurturing and uplift your heart.