With maximalism once again in the spotlight, Victorian decor is having a resurgence. After all, nobody did "more is more" quite like the Victorians. This is particularly true of those who came of age during the latter portion of Queen Victoria's nearly 64-year reign, which ended in 1901.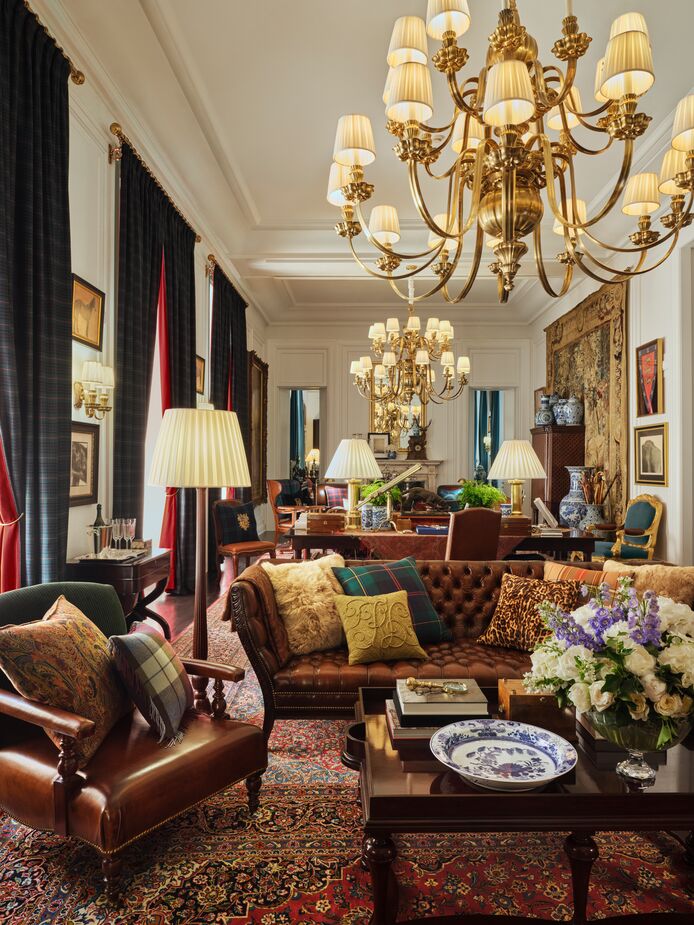 It's no coincidence that the Victorian love of ostentation and ornamentation followed the Industrial Revolution. The mechanical breakthroughs of that era enabled the mass production of furniture, tableware, and decor for the first time. Now the middle classes as well as the wealthy could afford extravagantly decorated tableware, purely ornamental ceramic objets, ornately patterned wallpaper and fabrics, and elaborately carved furniture. How, then, could status-conscious Victorians ensure everyone knew they were more successful than their friends and neighbors? By displaying more of said dishes, ceramic pieces, and so on.
Victorian decor isn't merely maximalism, however. There's a certain gravitas to the look, thanks in part to a preference for substantial, dark furniture and moody colors. (There was a practical reason for painting and papering walls in deep reds, greens, blues, and browns: Homes were still heated largely by burning wood and coal, and dark colors hid soot and smoke damage.)
At the same time, Victorian style reflects a sense of wonder. Advances in transportation and communication—railways! photography! telegraphs!—introduced Victorians to inventions, ideas, and art from around the world. In their enthusiasm, they embraced nearly all of it. That's why Victorian interiors were so eclectic in their busyness, with pieces from various eras and locales happily coexisting. We may consider Victorians to have been parochial, but their homes were anything but.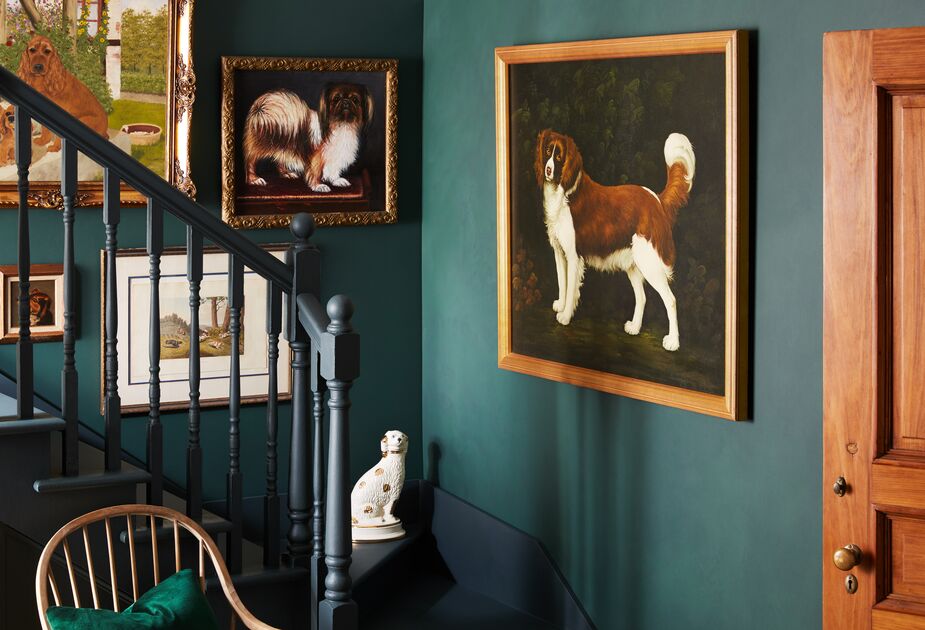 Making Victorian Style Your Own
Few of us would want to live in a home outfitted exactly like a 19th-century one. But to evoke the enthusiastic ornamentation of Victorian design, consider integrating at least some of these elements:
• Richly colored walls and textiles. Consider hues with black or brown undertones: ochre rather than lemon yellow, olive rather than kelly green, teal rather than sky blue.
• Damask. Victorians never met a pattern they didn't like, but lush, lavish damasks were an especial favorite. 
• Dark, ornately carved furniture. Mahogany and rosewood were favorite woods, and acanthus leaves, bows, vines, flowers, and ribbons popular motifs. 
• Marble—particularly marble tabletops and mantels. 
• Flora. Unsurprisingly, Victorians preferred their floral arrangements dense and diverse. (They also took the symbolism of flowers seriously, as you can see here.) Beyond vases filled with real or faux blooms, Victorian homes displayed flowers in wallpaper, pillows, upholstery, and paintings. William Morris and Liberty prints exemplify the look. 
• Substantial interior moldings. Ceiling rosettes, cornices, wainscoting, chair and picture rails, stepped baseboards, fluted door casings… 
• Gallery walls. "More is more" applies to art too. Bonus points if at least some of the works are set within elaborate frames.
Above all else, remember that when it comes to ornamentation, too much is never enough!
Five Favorite New Pieces to Bring Home Victorian Style
• Set of Six Framed Fern Prints. Victorians were partial to ferns, and of course they loved their gallery walls. This set of prints, curated by Lauren Liess, satisfies both preferences.
• Catherine Two-Seater Bench in Walnut/Jute. Ferns as well as flowers are carved along this bench's mahogany frame. And yes, Victorians liked a good rush seat as much as anyone.
• Danby Rug. This rug isn't vintage, but it certainly looks the part. Its multitude of colors and motifs will help bring a room's disparate elements together into a cohesive whole—something a Victorian-influenced room can surely benefit from.
• Adrianna 24-Light Chandelier. Lighting doesn't get much grander than this. Smaller versions are also available, as is a two-arm sconce, in your choice of antique gold, antique silver, and gilded iron finishes.
• Pair of Dogs with Flower Baskets. No Victorian-style home is complete without a pair of Staffordshire-style spaniels on a mantel or shelf.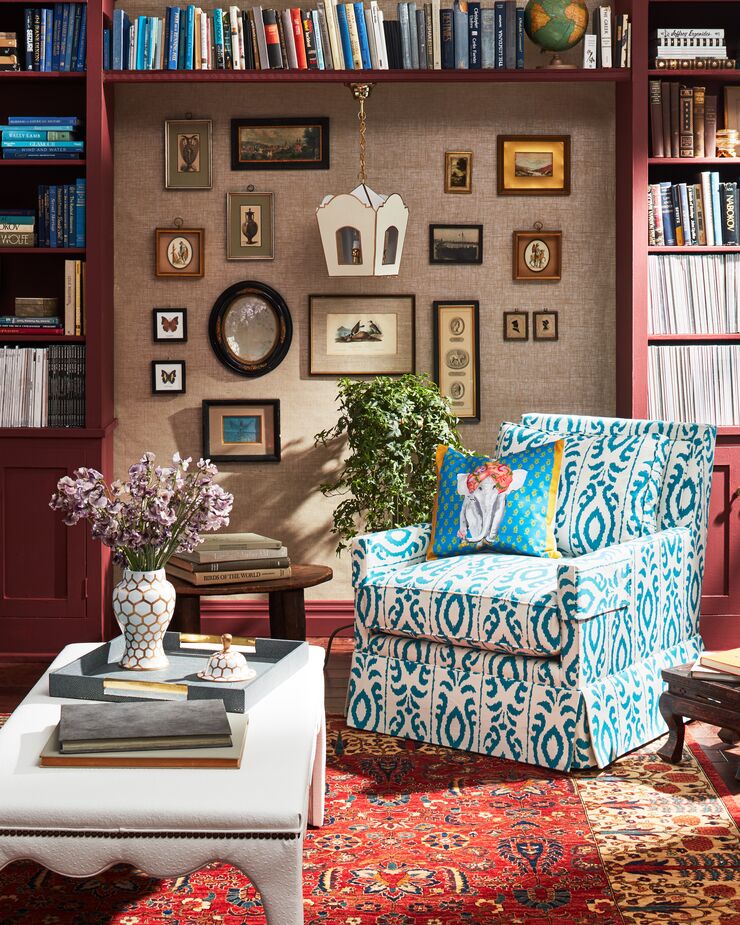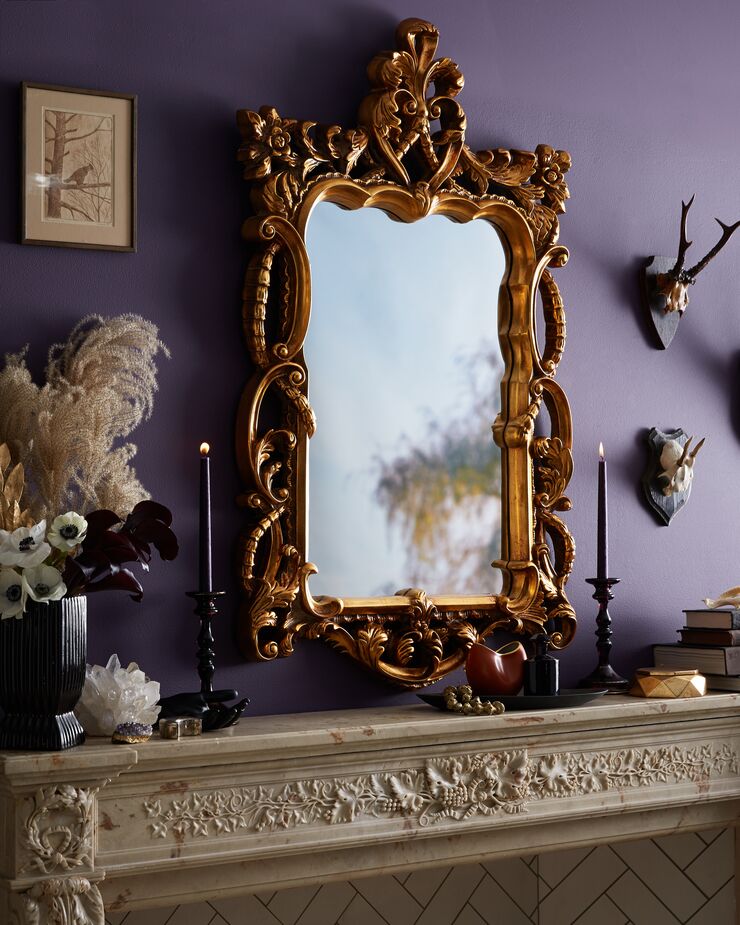 Five Favorite Vintage Pieces to Bring Home Victorian Style
• A Victorian Christmas Party. This 1880 lithograph encapsulates the appeal of Victoriana. 
• Titchmarsh and Goodwin Table, C. 1890. Hand-carved of walnut, this dining table is a cornucopia of classical motifs and a substantial addition to a room; the apron alone is nearly two feet high.
• Vintage Gilt Frame with Beveled Mirror. The frame is indeed the star attraction, with its ornate floral carvings and 24-karat gold leaf finish.
• Floral Needlepoint Floor Lamp with Table. The lamp's carved wood body rises amid a rectangular table topped with a stitched floral wreath that's protected by glass. If you want a lamp that commands attention whether it's on or off, this is for you.
• Sheffield Plate Candelabrum. Crafted of copper, this two-arm candleholder boasts elaborate leaf and vine embellishments plated in Sheffield silver.