We'd like to introduce you to our exclusive table lamp collection. Handmade in the USA in an array of luxurious finishes and timeless shapes, these styles make a gorgeous addition to nearly any type of space (and starting at just $199, an affordable one at that). Here, discover how each design comes to life—from the initial sketches to the hand-applied final touches.

The First Steps
We search far and wide to bring you the best of the best for your home, but sometimes we can't find exactly what we're looking for. Here we decided to take matters into our own hands, creating this exclusive lighting collection to give you exactly what you need to make your home your own.
Inspired by the classic lines and timeless appeal of vintage pottery, we spent months drawing up sketches, testing sample after sample to get the proportions just right, and experimenting with colors and finishing touches. A lot of work—but well worth it, we say.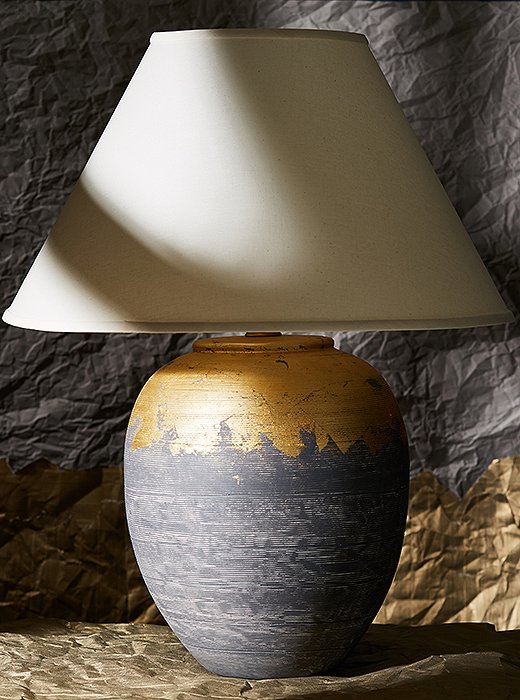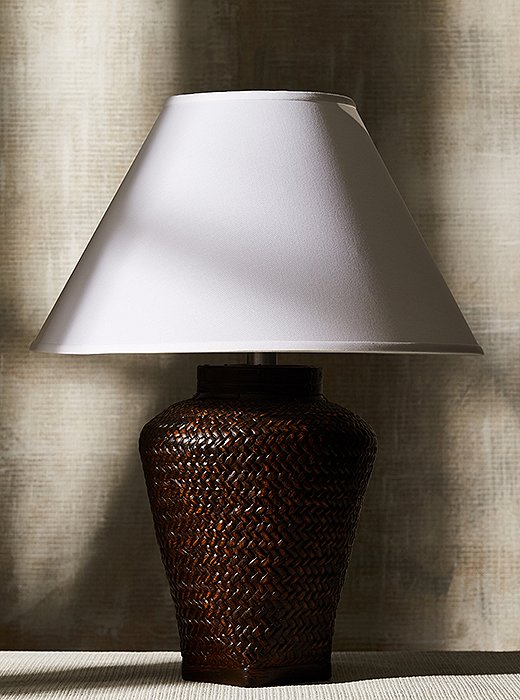 How They're Made
We believe that human touch is key to creating a high-quality product, which is why you'll find our designs are fully handcrafted by expert artisans—and the process happens from start to finish in L.A.
It begins with the clay, which is hand-poured and shaped to the perfect size, then sent to harden for up to six hours in a hundred-year-old kiln. Once the shape is set, the decorative flourishes are carefully applied by hand, whether they're solid glazes, painterly stripes, or gold-leaf accents. Then come the hardware and the lampshades, which are—you guessed it—hand-installed. Finally, to ensure every lamp is up to our standards, we test each one before sending it off to its new home.
To see how each piece comes together, check out the video below!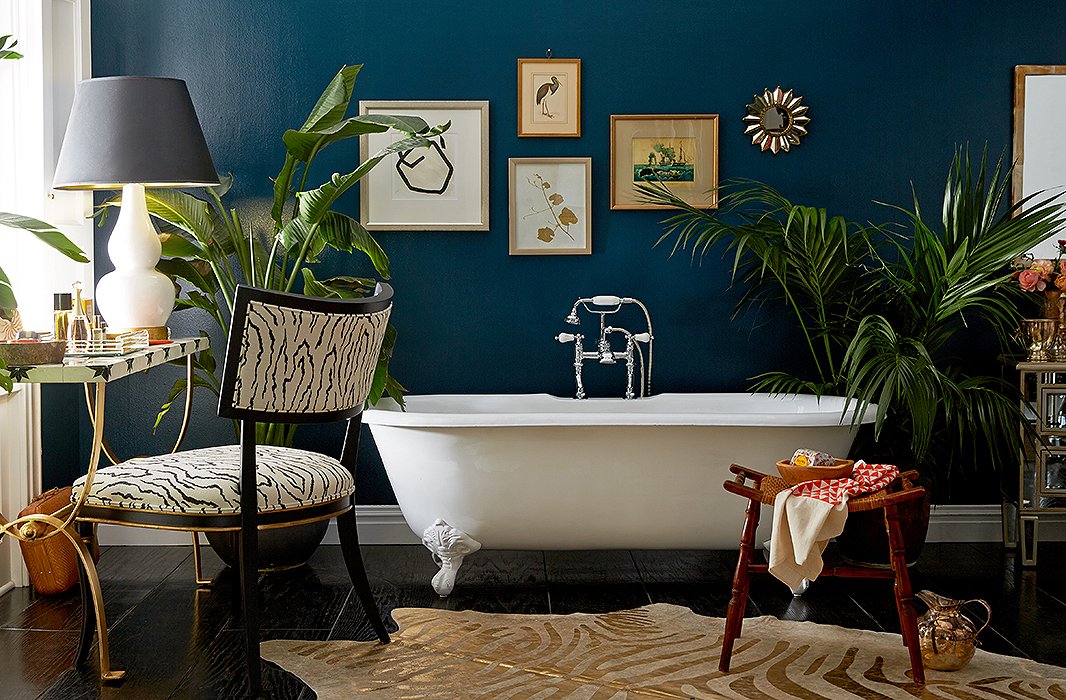 All in the Details
A finished product is only as good as the sum of its parts, so we carefully considered each design down to the smallest details. And what luxurious, decorator-worthy details they are: Solid brass bases lend a timeless foundation. Finials in brass and gold-leaf add extra gleam. And shades—handcrafted of linen and parchment—are carefully shaped to give off beautiful, natural-looking light.