Oushak. Agra. Heriz. Tabriz. These are just a few of the most popular types of Oriental rugs, both new and vintage. But how different is, say, a Serapi from a Shiraz, and does it matter anyway?
Unless you're a collector, it probably doesn't. But we think knowing a bit about a rug's history makes it that much more special. So below we're going to look at the distinguishing features of the most in-demand Oriental rugs.
But first, what's the difference between an Oriental rug and a Persian rug? All Persian rugs are Oriental rugs, but not all Oriental rugs are Persian. A Persian rug was handcrafted in what is now Iran. An Oriental rug was handmade anywhere in Asia (including Turkey—yes, it straddles Asia and Europe, but regardless of the town where it was made, Turkish rugs are considered Asian rugs). Also keep in mind that while, say, Khotan rugs originated in the 17th century in Eastern Turkestan, now part of China, Khotan-style rugs have since been made in many locales along and beyond the Silk Road.
Oushak Rugs
Also known as Ushak rugs, these floor coverings originated in Usak, Turkey, back when much of the country was known as Anatolia. (If you see something described as an Anatolian rug, that typically means it's Turkish but its exact origins aren't known.) Oushaks were renowned as far back as the 15th century. Not only did they cover mosque floors throughout the Ottoman Empire, but they were also memorialized in paintings by German-Swiss artist Hans Holbein and Italian artist Lorenzo Lotto, so much so that certain types of Oushaks were known as Holbein carpets and Lotto carpets.
Oushaks are made with Turkish, or Ghiordes, knots. These symmetrical double knots typically create an even, plush pile. In comparison, Persian—aka Senneh or Sehna—knots are asymmetrical but allow for greater pile density and finer design details. Traditionally Oushak carpets featured stars, medallions, and other geometric motifs, though by the 19th century many rugmakers were incorporating vines and other botanical motifs as well.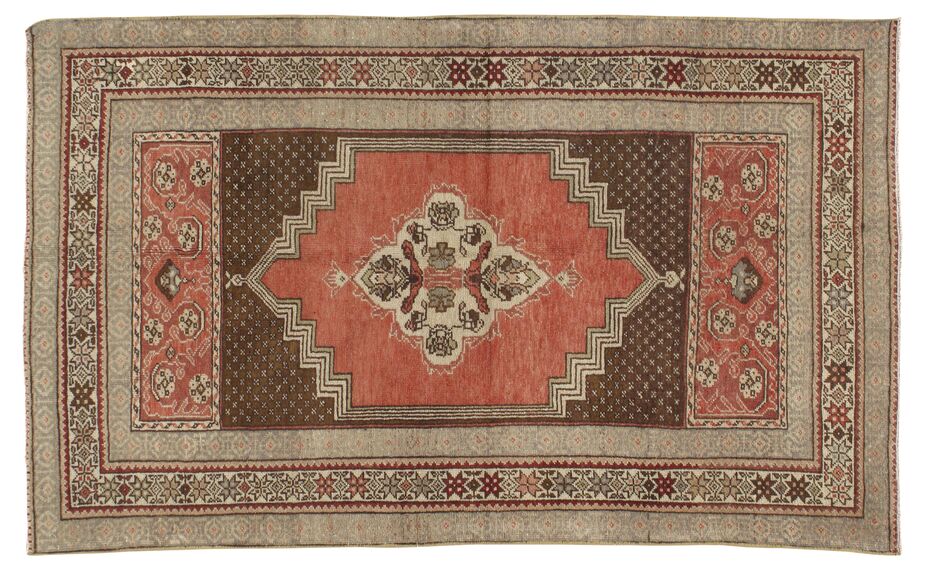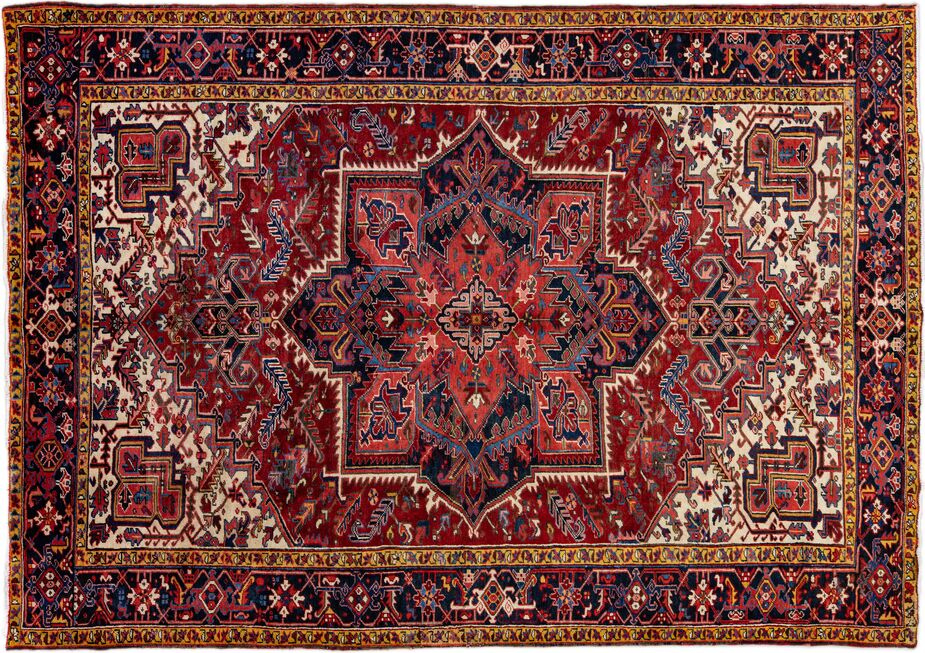 Heriz Rugs
When most people envision a Persian rug, a typical Heriz is what comes to mind. These prominently feature dense geometric motifs, typically with a center medallion, though some Heriz rugs feature allover patterns instead. Many of the designs have been handed down through generations. The colors are typically deep and saturated.
Traditional Herizes tend to be among the most durable Persian rugs. For one things, they're made with Turkish knots, which are somewhat sturdier than Persian knots. For another, the local sheep from which the wool was shorn drank runoff water from Mount Sabalan, which sits atop a major copper deposit; copper helps strengthen wool and bolsters its ability to retain dye colors. (That said, a small portion of Heriz rugs are woven from silk.)
Named after the city of Heris in northwestern Iran's East Azerbaijan province (not to be confused with the neighboring nation of Azerbaijan), Heriz carpets only became widely known to the Western world in the 19th century. By the end of that century, foreign firms dominated Heris's rugmaking industry, and rugs were produced primarily for export. That's why it's easier to find oversize Heriz rugs than other Persian carpets, many of which were produced for use in mosques or small rooms.
If you come across a Serapi rug and think it looks quite like a Heriz, that's because it is one. Serapi rugs are simply a type of Heriz—often with a lighter palette and an airier design.
Tabriz Rugs
Only 60 miles from Heris is Tabriz, the capital of Iran's East Azerbaijan province. This explains the similarities between Heriz carpets and some types of Tabriz rugs, especially Ardabil styles. Other Tabriz rugs feature an allover herati patterns of stylized flowers within curved diamonds, though herati motifs are not unique to Tabriz rugs. Still others depict the seasons and trees symbolizing everything from strength (oaks) to willows (love), among other designs.
One reason for this diversity: Tabriz carpets have been around for centuries, with the city renowned for its weaving and knotting as far back as the 12th century. Another reason is that Tabriz was a major trading center frequented by merchants from the Ottoman Empire, who brought with them carpets from abroad that influenced local designs. In fact, Tabriz rugs are usually crafted using Turkish knots. They also tend to have trimmed piles, for a more precise look and feel.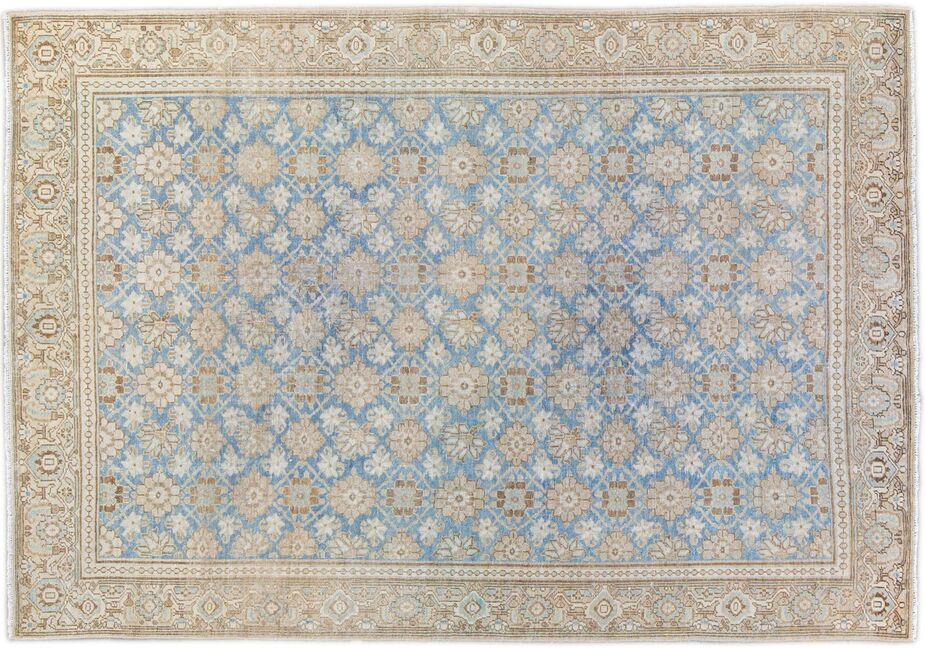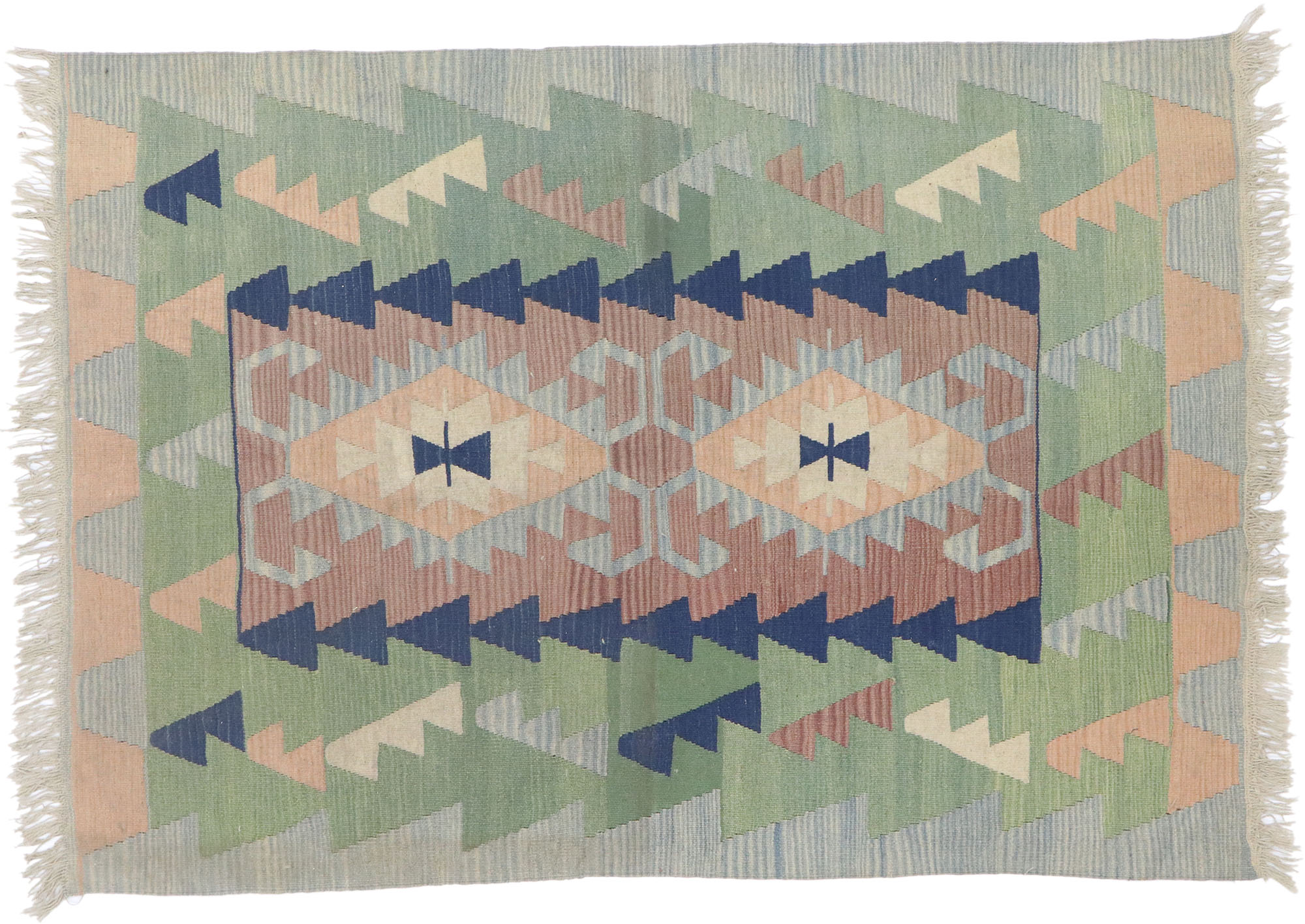 Shiraz Rugs
The first Shiraz rugs were woven in the 16th century by former nomads who settled in and around the namesake city, near the ruins of Persepolis. Because they were knotted on simpler looms, Shiraz rugs tend to have less-elaborate designs than most other Persian rugs. Geometric motifs, particularly diamond shapes, dominate, though you might find botanical designs in the borders. Some Shirazes feature depictions of animals; if you come across any stylized birds, they might be nightingales, a symbol of happiness.  
In addition to being simpler in design, Shiraz rugs are more coarsely knotted than many other Persian rugs, using both Turkish and Persian knots. The quality of the hand-spun wool, however, makes these rugs impressively durable. Many antique rugs were made with goat hair as well as sheep wool.
Agra Rugs
As you'd expect, Agra rugs originated in the Indian city of Agra, home to the Taj Mahal. For much of the existence of the Mughal Empire, in the 16th and 17th centuries, Agra was its capital, which is why Agra rugs are sometimes called Mughal rugs. While India already had its own weaving traditions, the Mughals brought with them rugmaking techniques and designs from Persia. (Persian, in fact, was the language of the Mughal court.) 
Not content to stick with the classic Persian rug designs, weavers in Agra created their own motifs: spiraling vines, flowers in vases, lattices, mihrabs (prayer arches in mosques indicating the direction of Mecca). The original Agra artisans were also able to create from vegetable dyes a wider range of colors and shades than their Persian peers; as a result, an antique Agra rug is apt to feature a kaleidoscopic range of color combinations, with golds and soft reds and blues especially popular.