To paraphrase the Dude from The Big Lebowski, a rug can really tie a room together. In fact, entire rooms have been built around a rug. But amid the plethora of options, how can you be sure that you're choosing the optimal rug for you?
One way to narrow down your choices is to pick a rug based on your style archetype. Certain types of rug are all but guaranteed to work for the New Traditionalist or the Naturalist, the Eclectic or the Curator. Below are some suggestions to help simplify the rug-shopping process.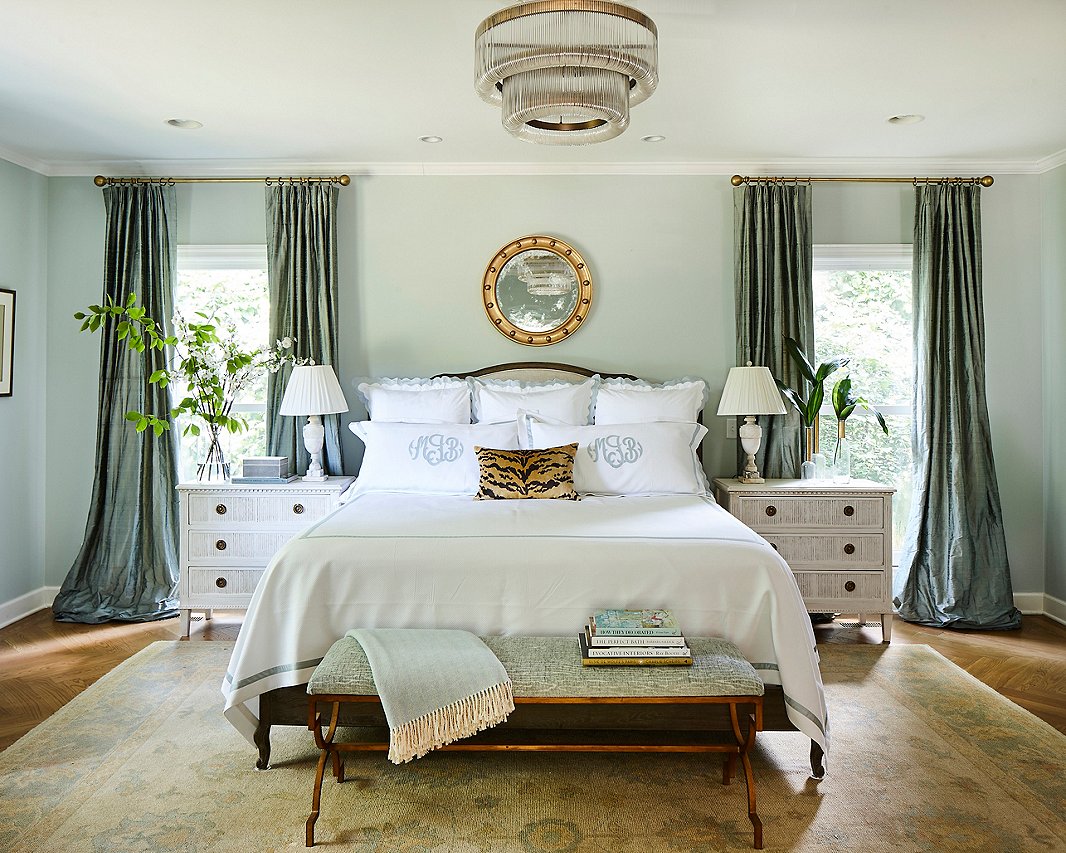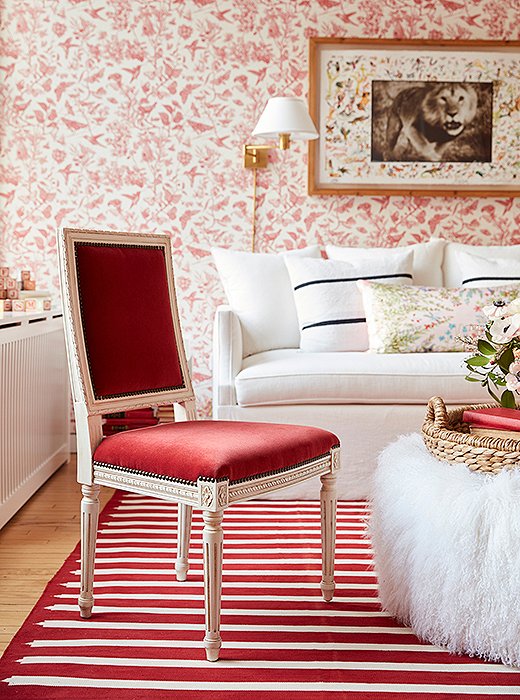 The New Traditionalist
Oriental rugs are all but synonymous with New Traditionalist style. In particular, those with elaborate florals, medallions, and multiple borders—Tabriz, Agra, Oushak, Heriz—contribute the timeless refinement that this style is known for.
Those aren't your only options, of course. Especially if your room is heavy on antiques and patterns, you might find adding an Oriental rug into the mix to be too much of a good thing. After all, the style is New Traditionalist, not simply Traditionalist. A fresh, unexpected counterpoint to a classical room is a flat-weave rug with a simple pattern such as two-tone stripes or a blue-and-white arabesque. Dhurries and other flat-weaves help minimize the formality of a New Traditionalist room, and because many are reversible or easy to clean, they're a practical choice for households with kids and pets
Another way to go: a solid-color rug or one with a subtle tone-on-tone pattern. A rug with a Greek key pattern carved into it, for instance, presents a centuries-old motif in a contemporary way—and what's more New Traditionalist than that?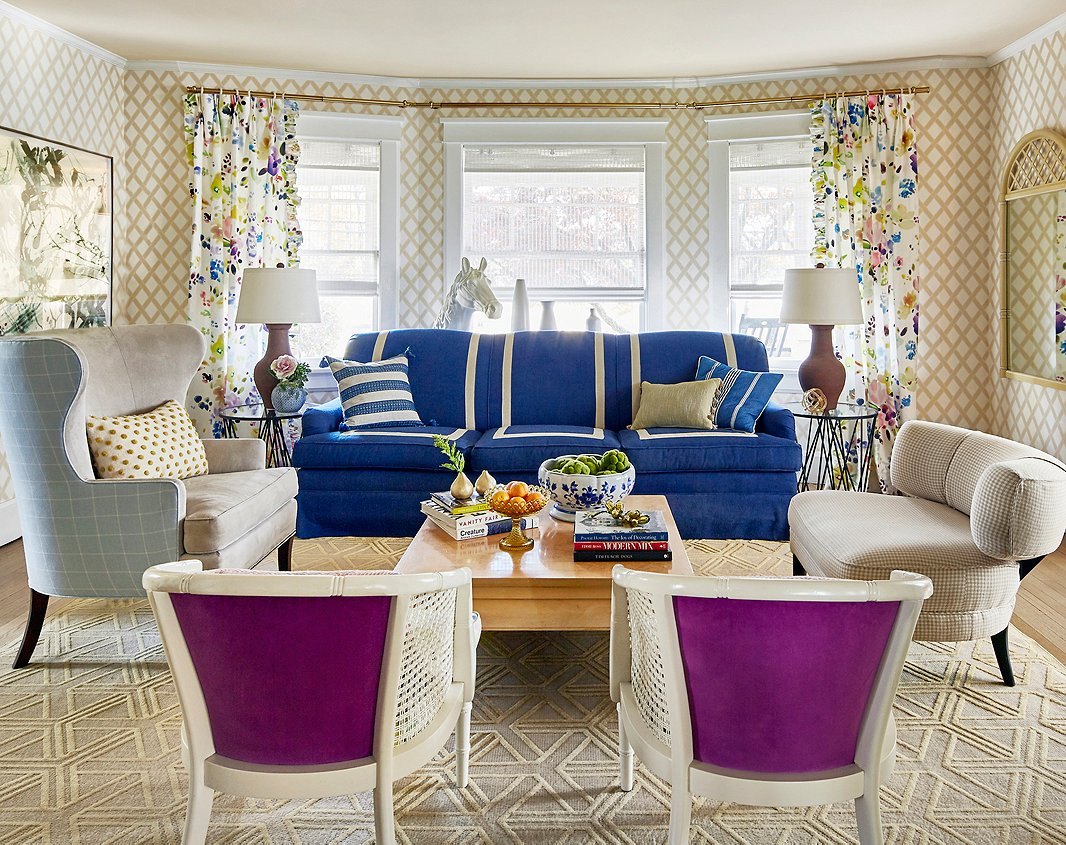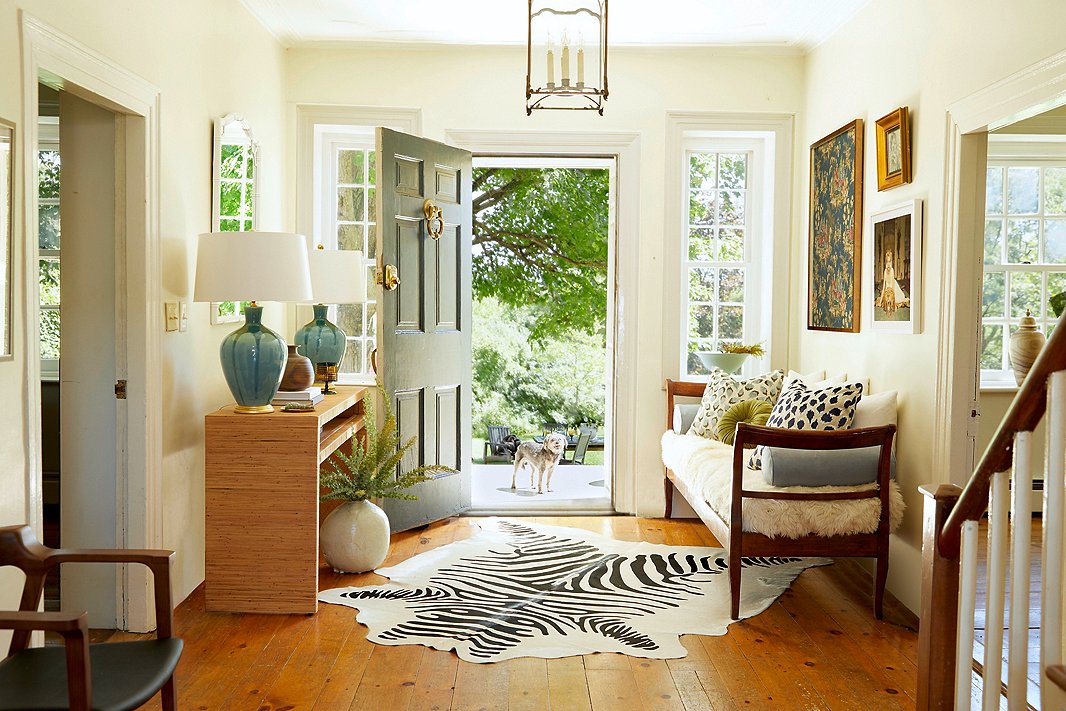 The Eclectic
By its very definition, Eclectic style can accommodate just about any type of rug you fancy—this is a look that's all about the mix. That said, some rugs are emblematic of Eclectic living. Top of the list are plush Moroccan rugs. Shaggy Beni Ourains, which typically feature dark geometric motifs on a pale ground, offer enticing texture without introducing loud colors to distract from other elements in the room. Conversely, if you want to inject a shot of color, consider a Boucherouite, a vibrant Moroccan take on the rag rug.
Hide and sheepskin rugs are other ways to bring additional texture into an Eclectic room. If you like your Eclectic with a side of classic elegance, consider a Persian rug such as a Hamadan with geometric motifs and dramatic colors. Or try a vintage Oriental rug that's been overdyed to create a look both classic and bohemian. Really, you can't go wrong.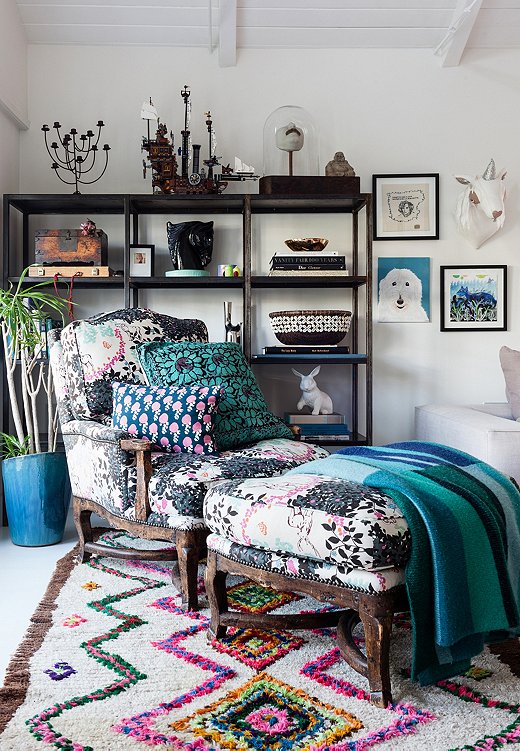 The Naturalist
If you were expecting natural-fiber rugs to be the go-to floor covering option for Naturalist style, congrats. The organic textures of jute, sisal, and sea grass bring a welcome earthiness. And while in their undyed state they fit right in with the neutral Naturalist palette, natural-fiber rugs are also now available in a surprising range of colors and patterns, perfect if you're suffering from a surfeit of tans and ivories.
Nor are you limited to natural fibers to get that sort of earthy texture. The rug above, for instance, looks as if it's made of jute or sisal but is actually crafted of recycled plastic. That makes it even more durable, easier to clean, and suitable for use outdoors as well as inside.
Hides and sheepskins also complement the Naturalist aesthetic. And don't forget that wool is, in fact, a natural fiber as well. A heather wool rug, featuring yarns of similar but not exact hues, will add a sense of depth and sophistication to your room's foundation without distracting from the easygoing vibe.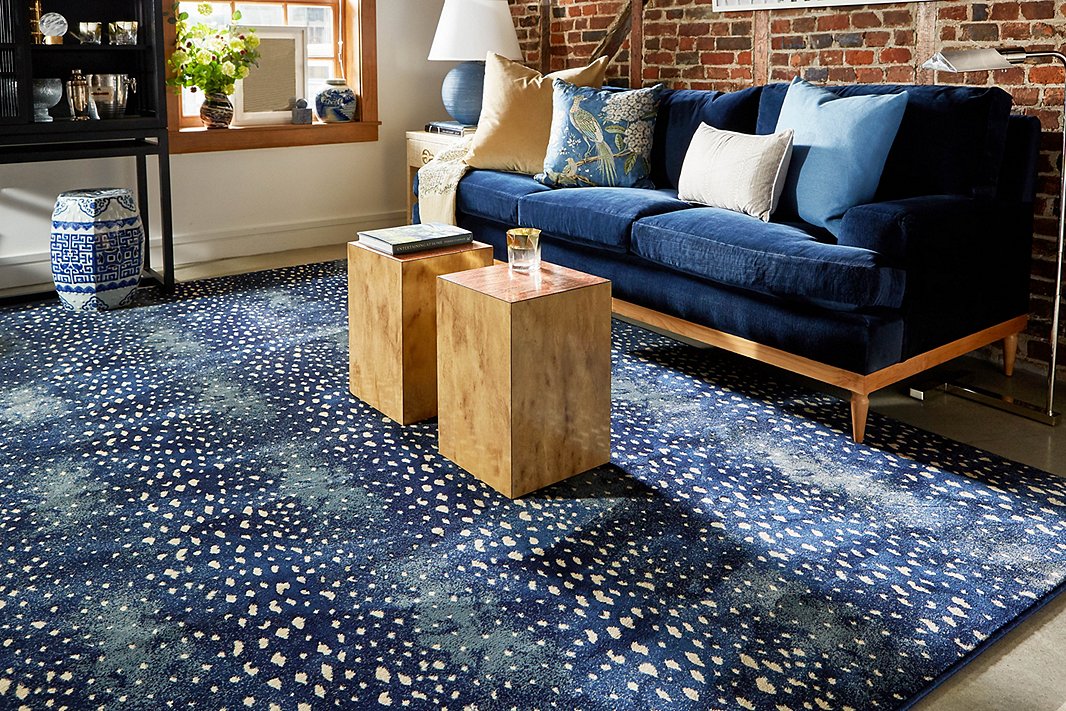 The Curator
For the Curator, the quality of a rug's materials and craftsmanship is at least as important as its aesthetic. If it exudes a sense of modern glamour, however, so much the better. And few things have come to symbolize modern glamour more than animal prints. (There's a reason the Fauna, Nessa, Macey, and Isla rugs are among our best-sellers.)
Another way to incorporate animal prints is via hides, but rather than an animal skin, real or faux, the Curator will opt for a mosaic of pieces of hide or leather stitched together to create a large-scale motif (such as with the rug at right).
Curators also know the power of jewel tones and bold motifs. Chinese Art Deco rugs typically offer brilliant hues and oversize floral designs, and they're marvelously plush to boot. Many Oushak rugs also boast an overall pattern without the medallions and multiple borders of other Oriental styles, as do abstract contemporary rugs. Those made with silk or viscose for added luminosity or with metallic fibers provide that extra luxuriousness that sets Curator style apart.