Interior designer Sasha Bikoff proves that "glam" is a style that works well beyond the hills of Hollywood and the duplexes of Park Avenue. For a recent project in New York's Hudson Valley she was tasked with transforming a traditional retreat into a modern home with glamorous appeal. "The setting itself isn't glamorous at all," says Sasha, "so the whole challenge was taking my client's edgier taste and making it work in such an idyllic place." A live-edge console, a pebble-printed rug, and a table of petrified wood are just a few examples of how she brought the outdoors in while upholding a sense of cosmopolitan chic. Below, we got an exclusive first look at the project along with Sasha's tips for achieving a similar style yourself.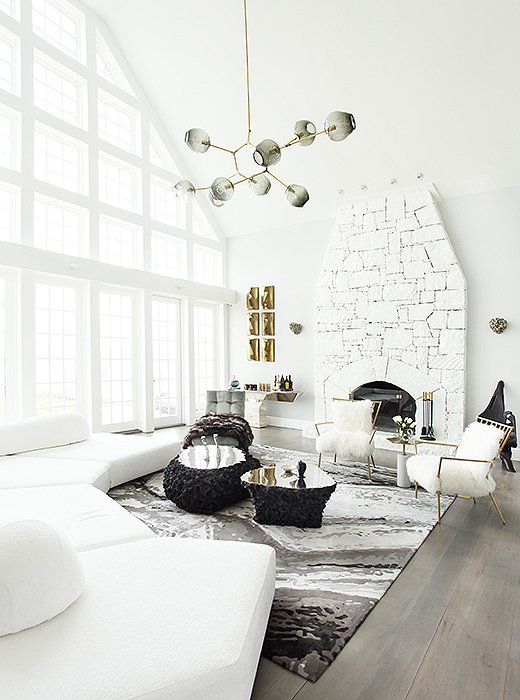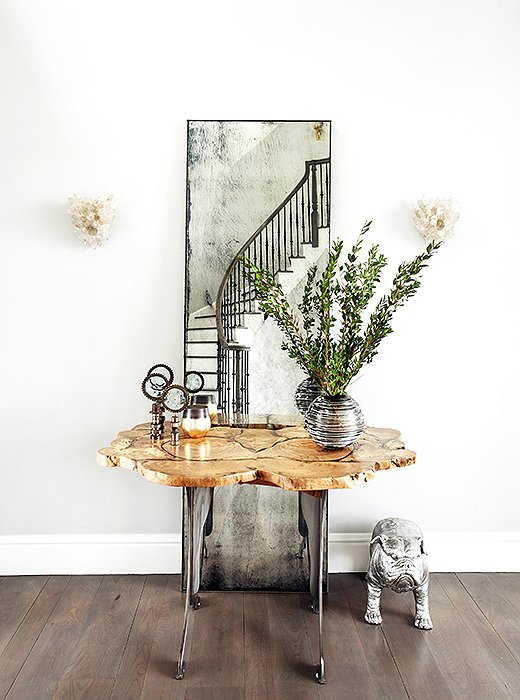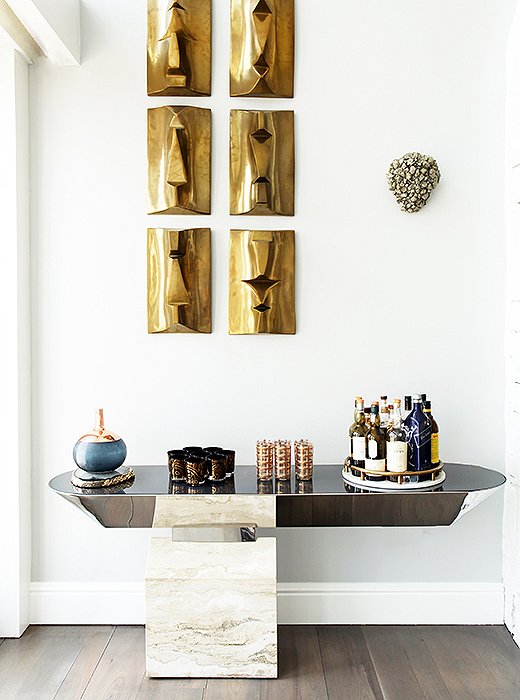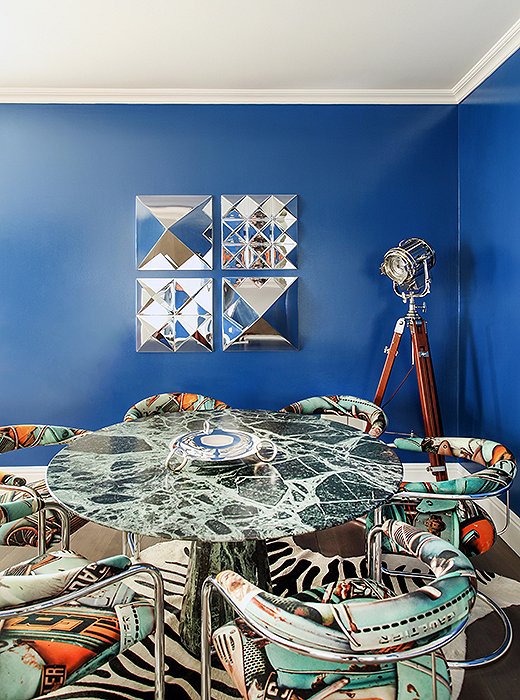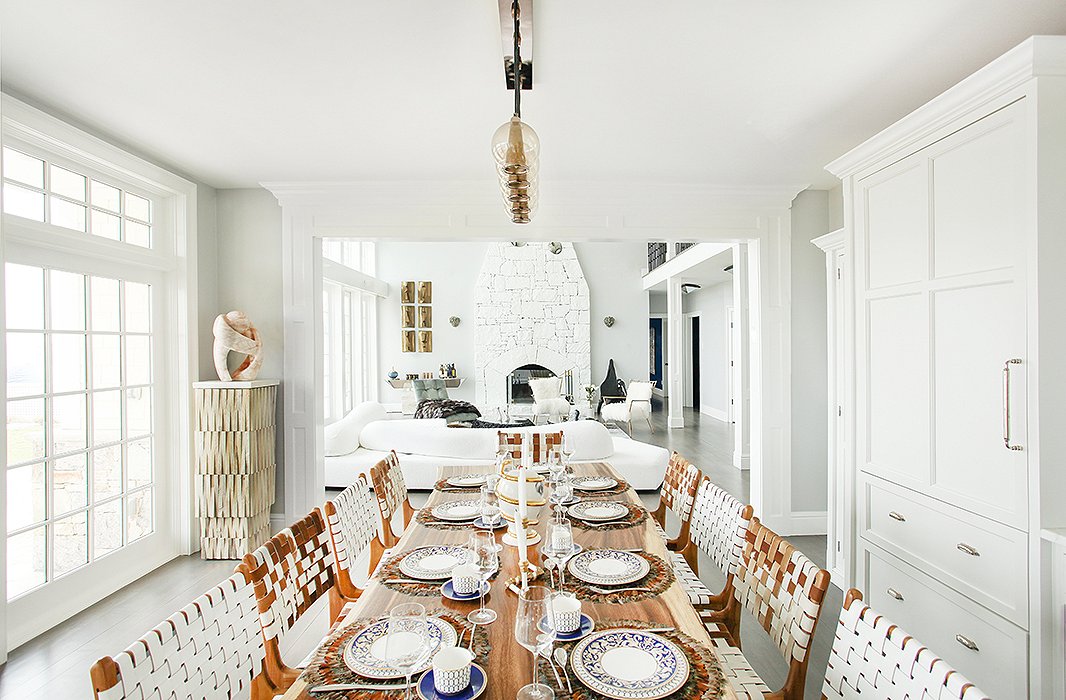 Sasha's Tips
---
You may want a glam look, but if your home, like this one, is in the country, doing everything in Lucite, fur, and chrome might leave you and your abode feeling a bit out of place. Instead, temper a mix of all things luxe with organic touches such as unfinished wood, natural stone, and woven leather.
Look for pieces that take inspiration from nature. Even if they're man-made, they can still reference the outdoors through pattern, color, and texture.
Consider white walls. Simple and clean, they'll create a gallerylike effect and a cosmopolitan vibe.