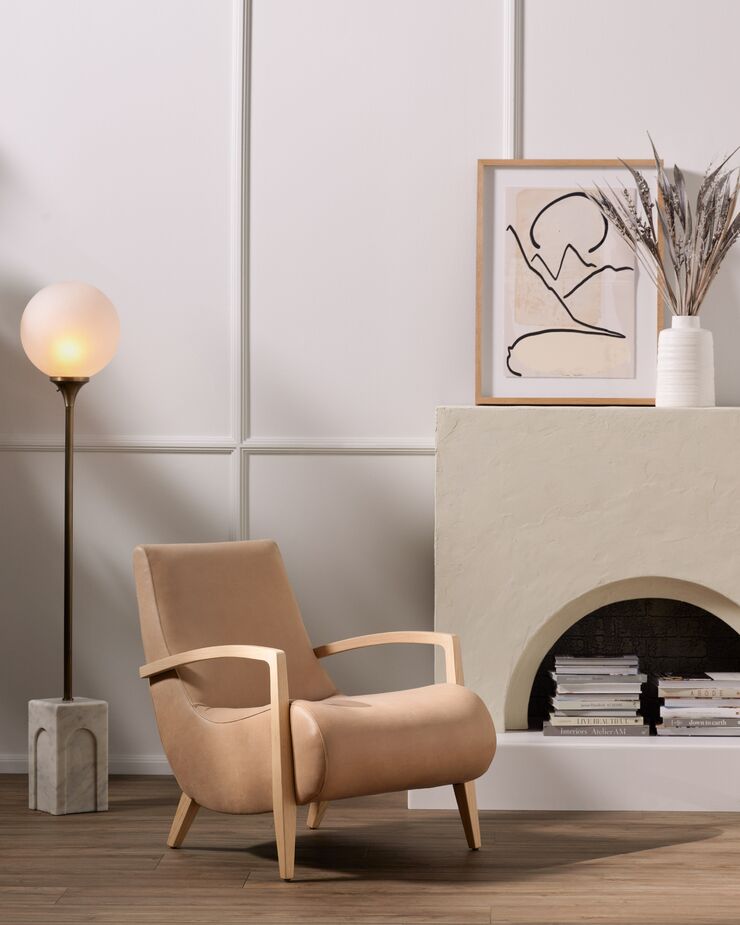 For all its drama, shouting, and not-so-subtle backstabbing, one thing about Succession was quiet: the luxuriousness of its interiors. With their muted palettes, lack of extraneous ornamentation, and nonshowy but sumptuous materials, the homes of Logan, Shiv, and the other Roys exemplified quiet luxury.
Although quiet luxury is now an interiors buzzword, the aesthetic began in fashion. Bob Dylan sang "Money doesn't talk; it swears," but quiet luxury contends that it actually whispers. No blatant designer logos, no "look how hip I am" silhouettes, no colors or patterns that can be pinpointed to a given year. The quality of the materials, the craftsmanship, the comfort, and the timelessness of the designs—on the runway and in the home—are hallmarks of the style, which is an ethos more than anything else. The twin mantras of quiet luxury are "Less is more" and "If you've got it, don't flaunt it."
Also known as stealth luxury, the look isn't for everyone. It's a disciplined, well-edited style. If you find comfort in having stacks of books in every room, piling patterned pillows atop patterned pillows, displaying voluminous collections of finds from your travels, or surrounding yourself with a rainbow of bold colors, you might find the subtlety of quiet luxury bland rather than serene. But if this form of luxe minimalism appeals, here are some tips to bring it to your home—even if you don't have a Succession-worthy budget.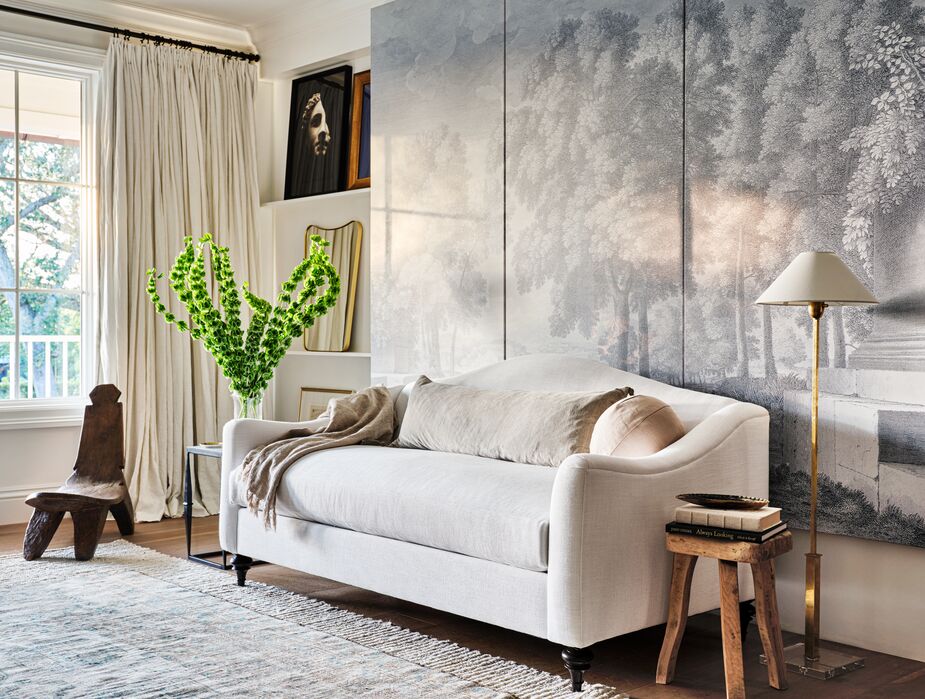 • Build on a neutral palette, with an emphasis on warm tones. Warm neutrals have yellow or amber undertones; the undertones of cool neutrals veer toward blues and greens. Gold and brass are warm, while silver and chrome are cool. Pure white is cooler than ivory; brown is usually warmer than true black (and given that black is the absence of light, that makes perfect sense). Don't feel the need to get clinical about it, though. Generally speaking, if a color makes you feel relaxed, it's warm—at least to you, and that's what counts. And especially if you live in a sunny, semitropical area or you personally tend to run warm, you might want to introduce more than a few cooler neutrals into a room. At right, for instance, the cool whites of the bedding provide a crisp complement to the warm tans of the headboard.
• Layer textures and tones. Because the palette is tightly edited, quietly luxurious room are rich in texture. Layer a spectrum of textures, from shiny lacquer and smooth marble to lustrous silk and plush hair-on hide. Balancing sleek with nubby, soft with rough is what differentiates stealth luxury from play-it-safe moderation.
• Incorporate classic silhouettes. No need to go all-out traditional (or even New Traditional). Featuring at least a few classic shapes, however, will provide the subtle gravitas inherent in quiet luxury. A camelback sofa, a wingback chair, a dining table with a pedestal base, a quatrefoil mirror—one or two will go a long way to establishing stealth-luxury bona fides. But at the same time…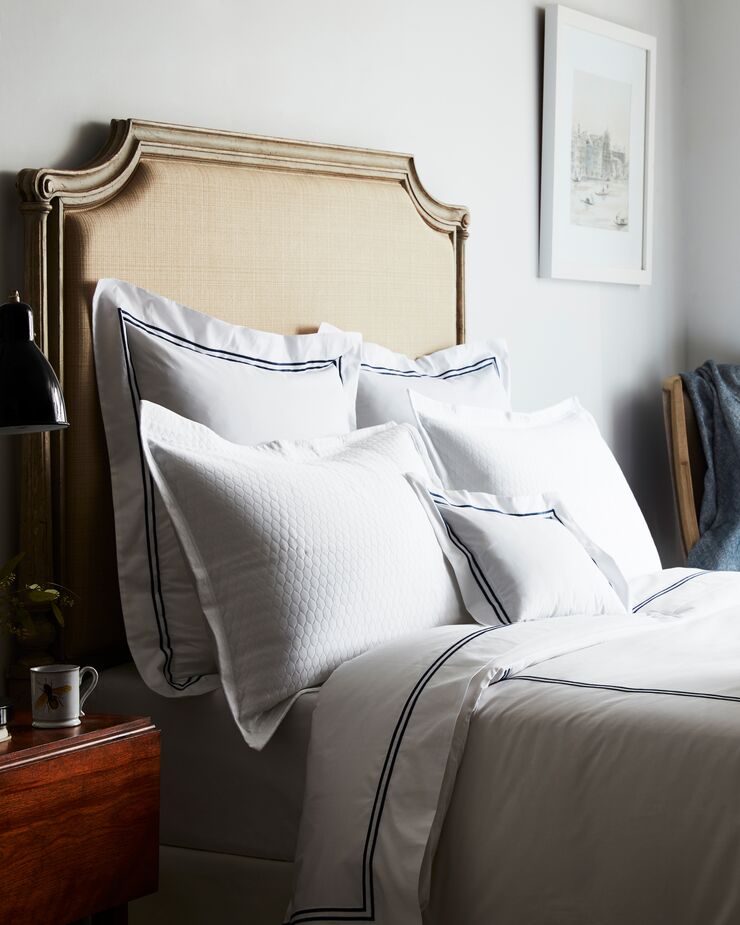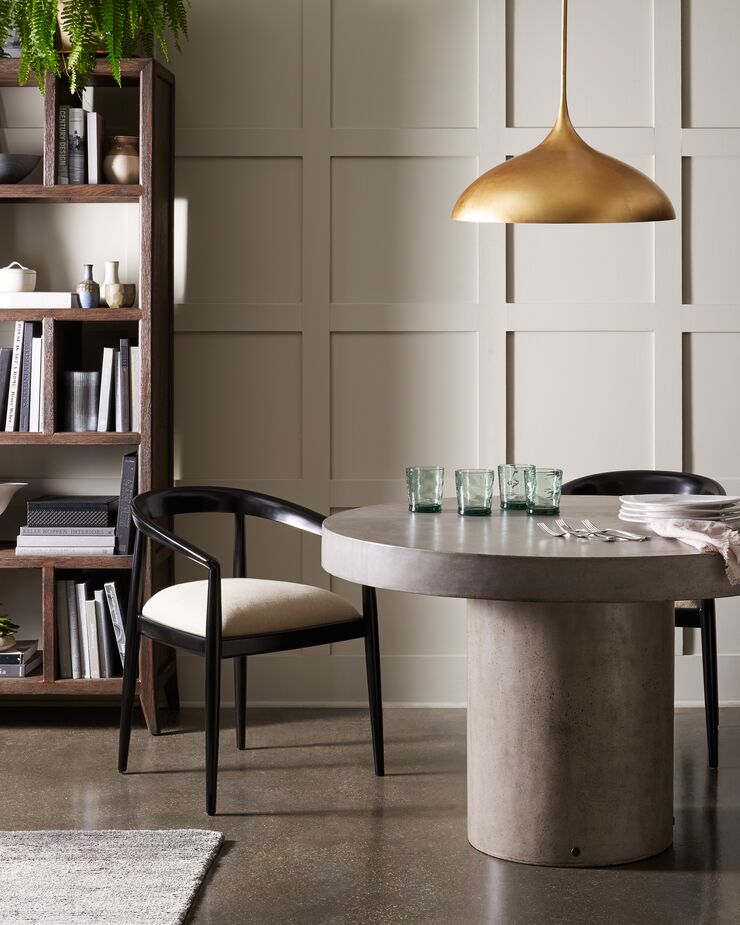 • Keep overt ornamentation to a minimum. Rococo chairs and multitiered crystal chandeliers may be luxe, but they're definitely not quiet. The same is true of mantels crowded with photographs, no matter how costly the frames, and étagères packed with… well, packed with anything. Coco Chanel might have been anticipating quiet luxury when she said, "Before you leave the house, look in the mirror and take one thing off." Or to quote an axiom of publishing editors, "If in doubt, take it out."  
• Take the polish off metals. You can add gold, brass, and bronze to your toy chest of textures and neutrals to play with. But opt for antiqued or weathered finishes rather than glinting, gleaming ones. This will give a room an imprimatur of heritage and tradition.
• Emphasize the artisanal. When you're carefully curating a room, the quality and craftsmanship of what's in it gains importance. And what is more luxurious than a hand-knotted rug, a hand-thrown vase, or a hand-carved table, each with the subtle idiosyncrasies that make it unique? While an entire room of artisanal furnishings might be impractical, including one or two such elements speaks to your sense of discernment—quietly, of course.
Five Favorite Pieces with Quiet Luxury
• Icelandia Rug. This hand-knotted rug, made of viscose and wool, begs to be walked on barefoot. Its variety of white and ivory tones ensures it feels as lush as it looks.
• Bari Solid Marble End Table. The veining of the cream-colored marble is this clean-lined table's only ornamentation—and the only ornamentation needed. It's also available as a cocktail table and a dining table. 
• Shiloh Table Lamp. Available in blush, celadon, and ivory, this handcrafted ceramic lamp has an understated crackle finish complemented by a base and an acorn-shape finial given a muted gold finish. This lamp is equally at home in a centuries-old estate and a modern-day penthouse.
• Bryant Tray. Wrapped in chocolate-brown leather, this round tray makes anything placed in it, and any surface it rests on, look opulent.
• Dip-Dye Throw in Camel. Handwoven of alpaca wool and hand-dyed in small pots over an open fire, this ombré throw is the essence of quiet luxury.