A couple of blocks north of San Francisco's postcard-perfect Alamo Square, interior decorator Stacie Flinner has perfected small-space living. After relocating from New York City when her husband was transferred, she left the fundraising world behind her and seized the opportunity to turn a lifelong passion into a career and launch her own design firm.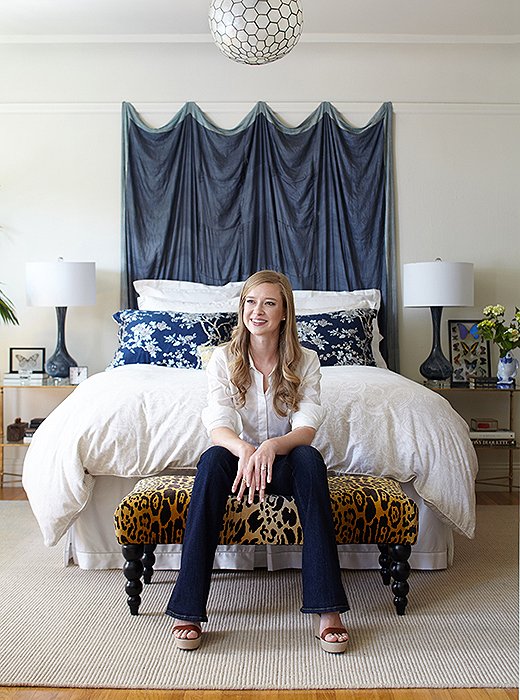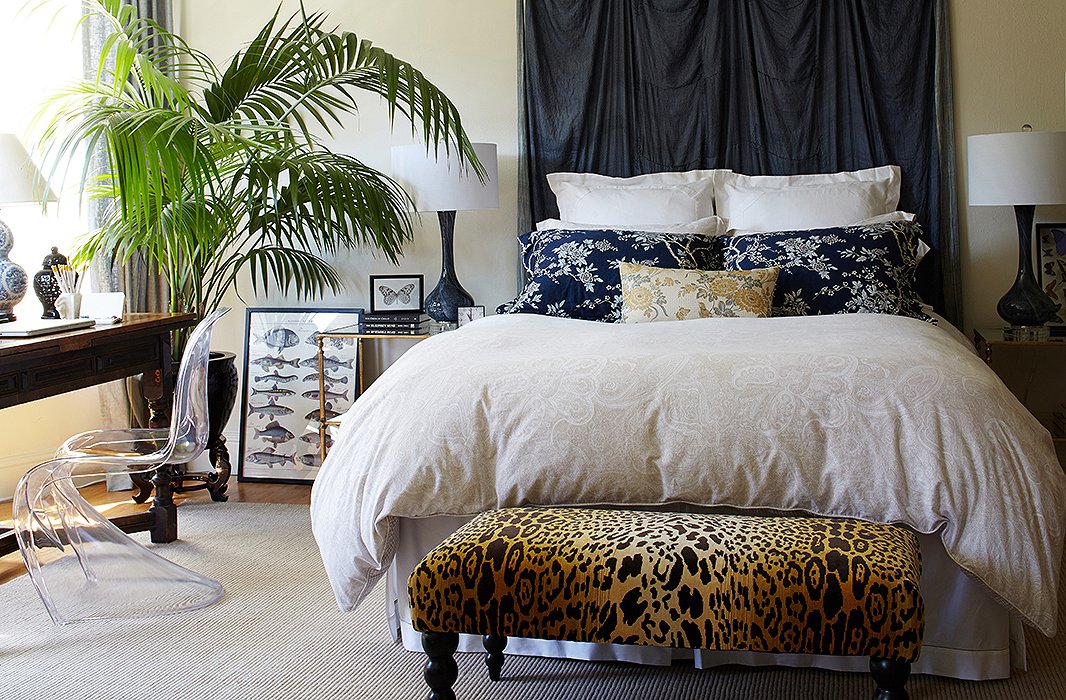 Moving from a studio apartment in Manhattan to a one-bedroom in San Francisco certainly provided an upgrade in square footage, but given Stacie's penchant for entertaining, it was no cakewalk. "You have to be intentional when you're working with about 900 square feet and like to host big dinner parties," she tells us. Multipurpose pieces, like her Jacobean draw-leaf bedroom desk—which can expand to 10 feet in length and be used as a dinner table—come in handy. "We sometimes disassemble the pedestal table, or we can put it in our entry hall and that can be a second dining room. The sofa will usually end up in our bedroom," she adds. "Yeah, it's a major production."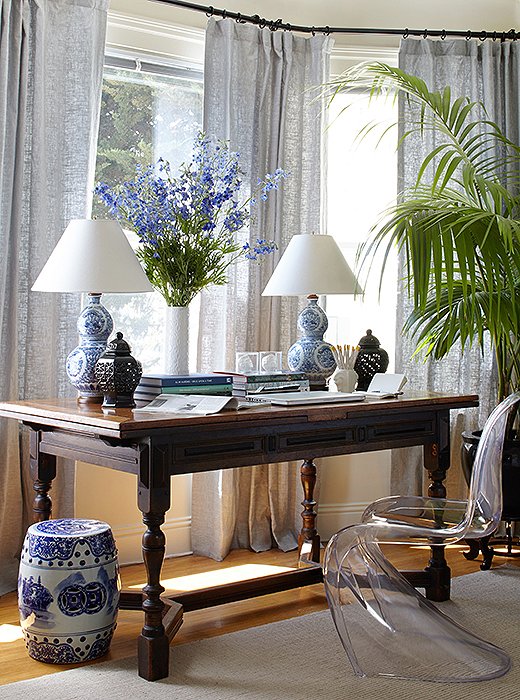 "A lot of our pieces are intentionally on a smaller scale, so they can be really versatile," Stacie tells us. "We have a bunch of chairs throughout the house that are easy to move around." Another furnishing she swears by? Ceramic garden stools. "I have six," she says. "They're perfect for those big dinner parties because they take up such a small footprint. They work as side tables, hide ugly radiators… They're just so versatile."
Before signing the lease on her apartment, Stacie measured the whole space and created a floor plan to ensure that all her entertaining must-haves and sentimental pieces would fit. "We don't really want to reinvent the wheel each time we move," she says. "We want to make sure that everything has a home." Furnishings like her eight-foot church pew—not exactly practical, but a favorite piece of her husband's—had to find a home; in this apartment, it works as a bench for a kitchen bistro table.
Another must-keep was the couple's Iranian rug. "It was the first major purchase we made for our apartment when we got married and moved in together," Stacie says. "It was a really collaborative process but then a leap of faith, because we ended up buying it from an antiques store in L.A. sight unseen."
The rug proved to be a source of inspiration for the color scheme, Stacie tells us. "We drew a lot of colors out of that, and it has a lot to offer. It has green, pink, and rust colors, so we used that as a foundation. A lot of our other pieces are relatively neutral—a lot of navy and camel colors." The couple chose a muted shade for their walls "mostly because it took so many coats of paint to restore the navy apartment [in New York] back to white. We just weren't up for that again," she admits.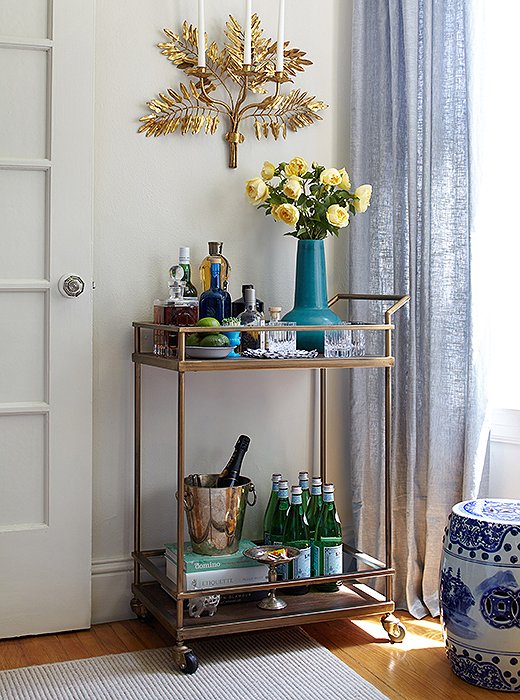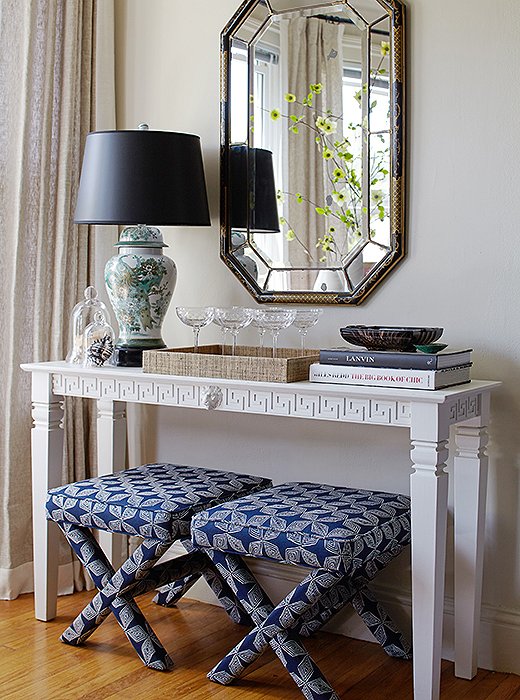 From a Greek key console to a modern brass bar cart to a vintage leather chesterfield sofa, Stacie has pulled together an eclectic mix of styles and eras in her home—though, she points out, continuity helps bring her collection together. "I feel like the dresser and the chesterfield sofa have similar lines in the diamond pattern," she says. "Similarly, I have two pieces of Lucite, and two pieces that are black lacquered with an Asian-style painting on them." When asked to describe her aesthetic, she offers a few words: "Laid-back, glamorous, traditional, and perhaps a twist of the exotic." We couldn't have summed it up better.