Paula Minnis's Dallas home is an apt reflection of the life she's chosen to live. She's spent the past four years filling the rambling ranch property—with enough space for Paula, husband Todd, and four children to coexist comfortably alongside two cats and a dog—with the things she loves most. Layers of textiles, art, and objets create a global mix that lends even the sleekest of anchor pieces (for instance, an acrylic console) a sense of bona fide warmth.
The look is varied but seamed together by the idea of craft. Looking around the property's bevy of rooms, each one bursting with color, you get the sense that many of the elements were made by hand. And most of them were: Paula's company, Gaia, is known for cheery artisanal accessories for both person and home—all crafted by refugees resettled in Dallas—and pieces from the line appear throughout the space.
On a recent visit to Paula's home, we asked the entrepreneur about her style, her life, and her ethical approach to business.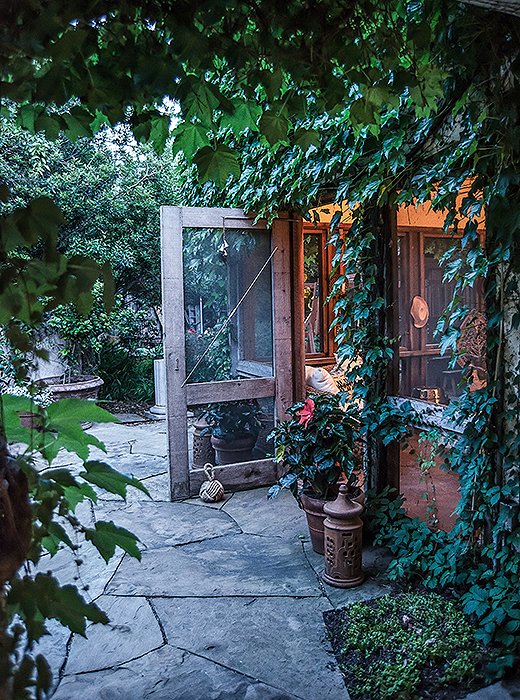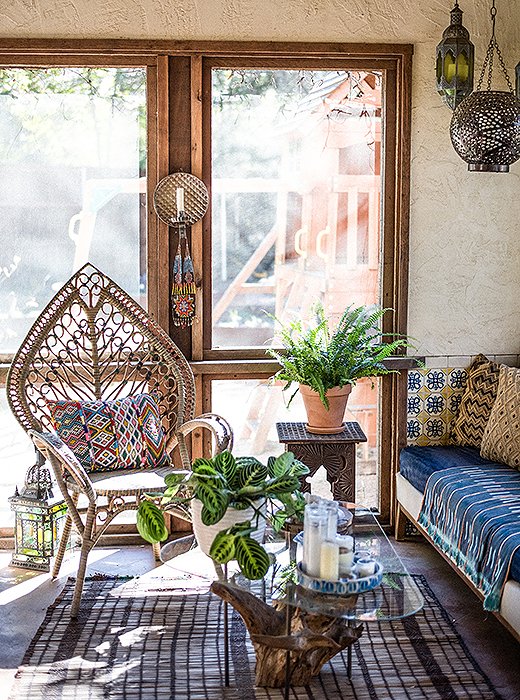 On Home
One Kings Lane: How did you know that this house was the one?
Paula Minnis: It's funny because the exterior isn't much to look at. When we pulled up, my first thought was "meemaw's house." But once we were inside, I started to realize how unique it is. It's all on one level with a flow that's conducive to family life; everything's connected, yet everyone can have their own space. Outside there's a pool surrounded by ivy—very lush and green—and at the very back there's a garden, which is perfect for my husband, who has a green, green thumb. All of these things told me it was the one.
Has its interior style evolved since you moved in?
I've always had a layered style, and I love to collect pieces when I travel, particularly textiles, and incorporate them into my look at home. My favorite thing is to be surrounded by objects that evoke memories of the trips I've taken and the people I've met along the way. I will say that I've trimmed back some of the layers over the years. I've gotten better at living lighter—clearing out the clutter and purging whatever no longer feels close to my heart.
Can you pinpoint any prized possessions in such a global mix?
The gallery wall in the living room has a painting that was gifted to me by the husband of a refugee we employ, so that's always felt really special. There's also a photograph that I took on our honeymoon in Zanzibar that I love of children playing in a school. Everything on that wall has meaning.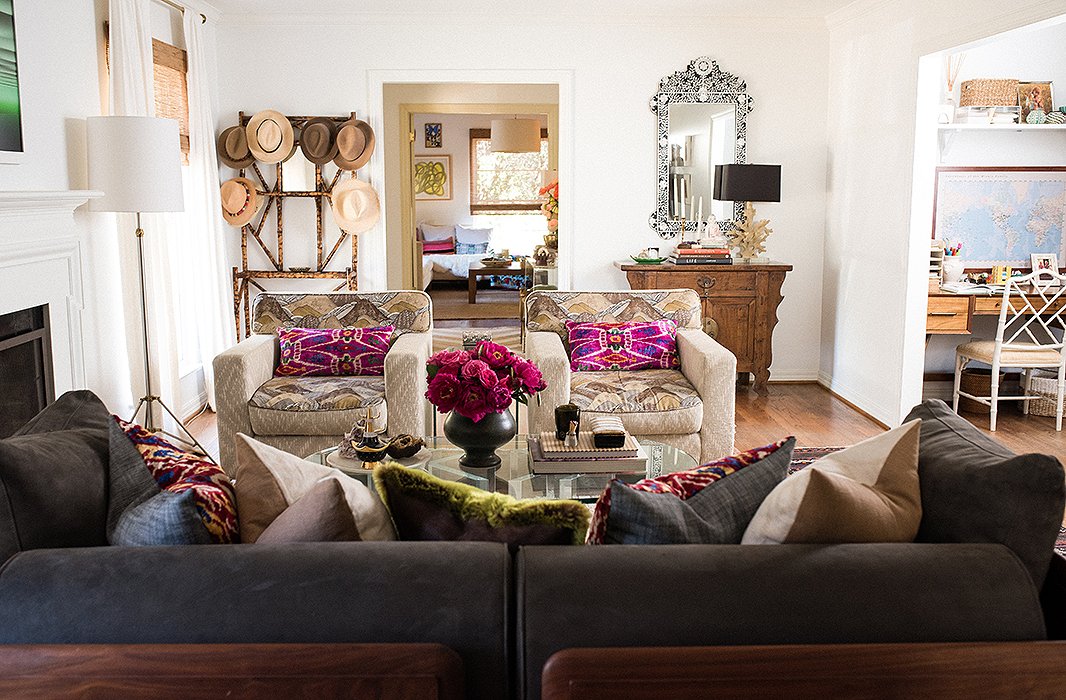 Travel seems to play a huge part in both your decor style and your business. What has globe-trotting taught you?
It's taught me a lot about the human experience and what it takes to lead a happy life. I think we can get so caught up in a "Starbucks got my latte wrong" mentality, and travel—new experiences—helps me remember that sometimes happiness is just a different way of looking at the world. I can't totally explain it, but little things like a sunny day, good health, and children playing take on higher meaning with foreign experiences.
Do you have any tips for decorating with kids?
Containment is definitely the advice I would give to new moms—finding chic ways to contain all the toys, crayons, and paper to where they're easily accessible for the kids but in a way that everything has a place. It encourages them to be self-sufficient too.
When are you happiest at home?
I'm happiest in the kitchen, but only when I'm with my husband and he's cooking. This season of life is not one in which I was meant to focus on cooking [laughter]. And my kids and I are working on a puzzle, and we've got two cats curled around us, a dog at our feet, and maybe a good Disney movie on.
Do you and Todd have similar tastes when it comes to decorating?
He's got good taste, but he definitely defers to me. He leans more toward Mid-Century Modern, more sparse decor. I think he's really grown to appreciate the warmth that comes along with the way that I decorate our home. And warmth has really always been my focus. Whether it's the lighting scheme or more layers of pillows and throws, I've tried to create the cocoon in which our family lives.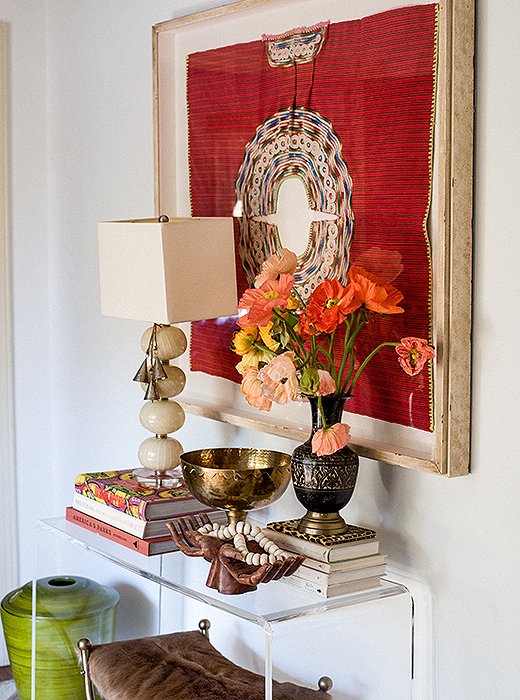 Sometimes happiness is just a different way of looking at the world.
On Work
Why did you decide to start Gaia?
It was 2009, I was newly married, and I had decided to take a step away from my career as a fashion consultant. I'd just become a stepmother to a five- and a seven-year-old, so every other week I was a pseudo-mom doing carpool and all those things. So since I wasn't working anymore, I had all this free time on alternate weeks that I didn't know what to do with. It was the perfect moment to start doing the things I'd never had the time to do before—I took art classes, piano lessons, tennis lessons, dance lessons, and I volunteered at the International Rescue Committee.
And that volunteer work sparked the idea for your company?
Exactly. I signed up to become a mentor to a refugee woman, Catherin, who had recently arrived from Burma with her two children. My role was to help them acclimate to their new home by helping them with everything from language to navigating public transportation. One day we were doing vocabulary words and the word we were working on was sew, s-e-w. We were having some trouble with it, so I drew a spool of thread, to represent what it meant, and she said, "Oh, sew, thread!" and she stepped out to grab a spool of thread, and I was like, "Oh, you sew?!" Catherin said that she did, and I just kind of had one of those "aha" moments.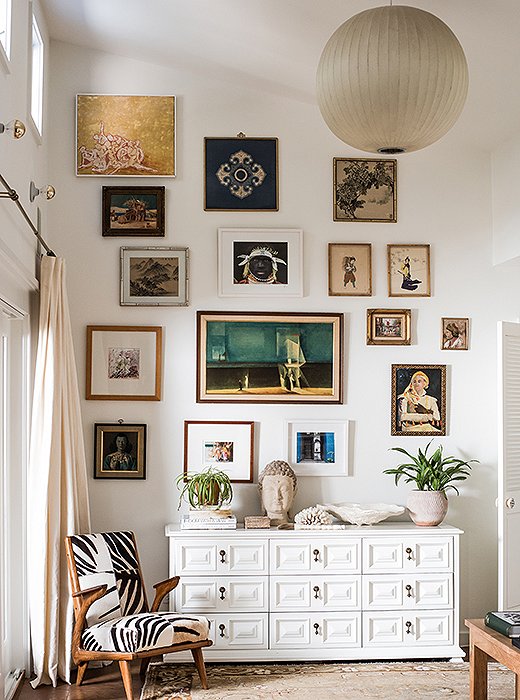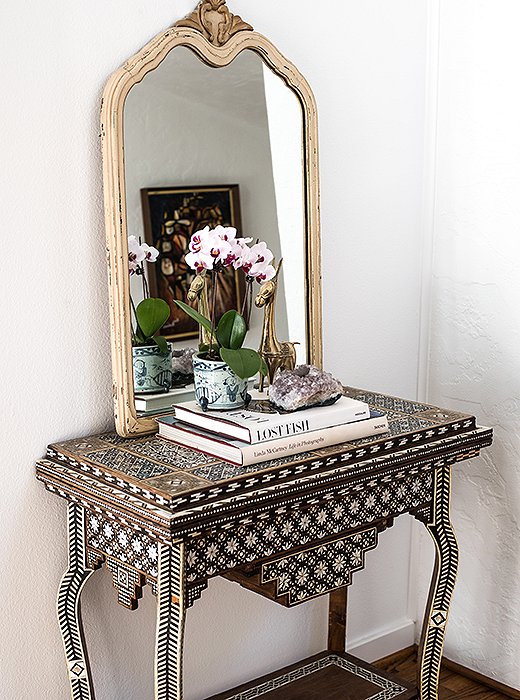 What happened next?
Drawing upon my experience working in fashion, the idea evolved into Catherin creating something that I could bring to the retail market. We started with a collection of napkins made from vintage fabric, but I soon realized that if I was going to make this a real company I needed a name. So I started thinking about goddess names, which seemed fitting since my focus has always been on women's empowerment. I came upon Gaia, Greek for "goddess of the earth," and knew it was the one.
When do you feel like you've done the job you set out to do?
The biggest indicator that we're doing something right and that we're affecting change in a positive way is by the smiles of the refugee artisans we employ. When they arrive here they're pretty shell-shocked and they're a little bit stoic, and to see the transformation that happens is incredible. Over time, they become joyful. The tangible successes that they've achieved with their earnings at Gaia are also inspiring. They've bought homes and cars. They've been able to take vacations. They've become citizens. These are the kinds of things that are really gratifying to witness.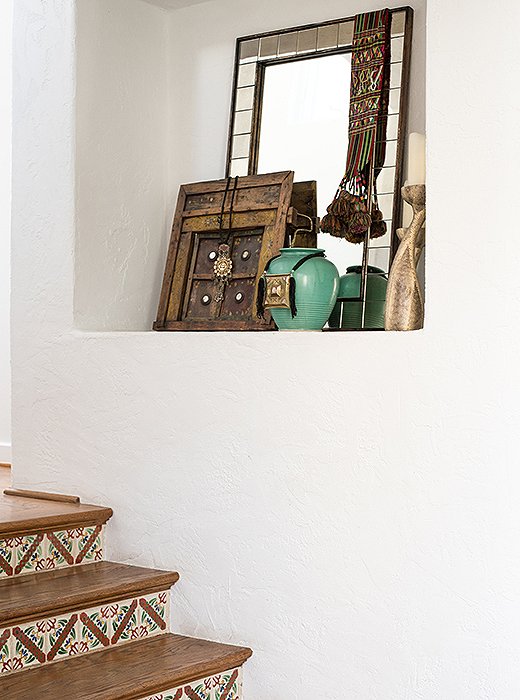 The biggest indicator that we're doing something right and that we're affecting change in a positive way is by the smiles of the refugee artisans we employ.