One of the ways we can support the Black community and reinforce that #BlackLivesMatter is to purchase from Black-owned businesses. Below are just a few Black-owned decor companies we love—and that we think you'll love too.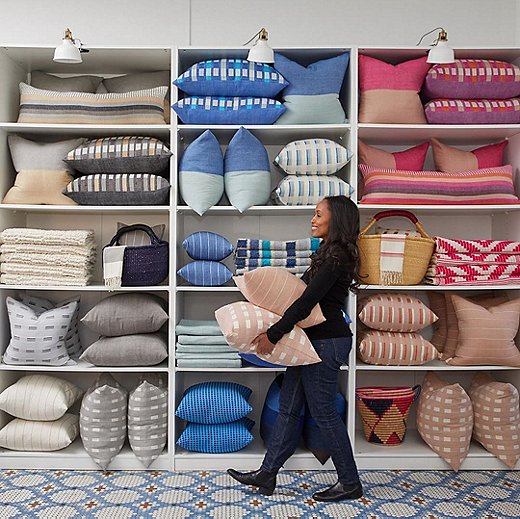 As well as being a graphic design studio, Washington, DC-based Black Pepper Paperie creates artisanal home decor, jewelry, and apparel whose aesthetic is rooted in the African diaspora.
Ndebele ceremonial dolls, vintage flyers promoting protest marches, and apparel from historically Black universities are among the items for sale in this curation speaking to Black culture and history.
Bolé Road Textiles marries ancient weaving traditions, passed down through generations, with a modern global aesthetic. All products are designed in Brooklyn, then handwoven by artisans in Ethiopia. (One Kings Lane is proud to offer a wide selection of its pillows, rugs, and other items.)
Anyone who thinks all florists are alike has never seen the work of Brooklyn Blooms. Not only are the flower combinations brilliant and often unexpected, but they're presented in distinctive vessels too.
Interior design Nicole Gibbons founded Clare to simplify shopping for paint. All its paints are zero VOC, and its peel-and-stick color swatches are nothing short of genius.
Handcrafted throw pillows and ceramic flowers, wood-veneer earrings and wall-mounted planters: Those are among the delights to be found in this shop from buzzy interior design firm Laura Hodges Studio.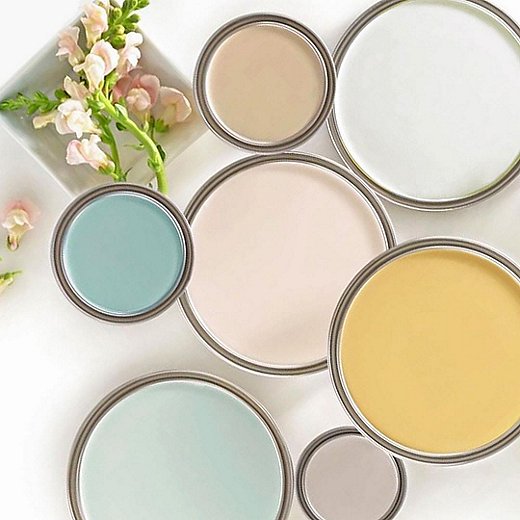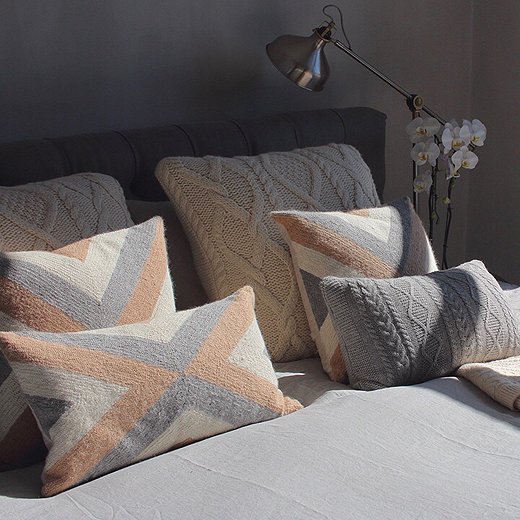 Stephanie Summerson Hall named her business after her antiques-loving grandmother, who often set the table for Sunday suppers with colorful glassware. The handblown pieces are specially commissioned from a century-old glassmaking company in Poland.
"Where design meets purpose" is the motto of this online boutique. Every item, from Colombian pottery to straw-and-yarn lamps woven in Burkina Faso, is ethically made and transparently sourced.
Johanna Howard draws from the rich textile traditions of Peru and the fresh aesthetic of her native Sweden when designing her pillows, throws, and scarves (a luxe selection of which can be found at One Kings Lane).
Designer and artist Justina Blakeney is known for her vivacious boho style, which she popularized on her Jungalow blog and in her best-selling "New Bohemians" book series, and which is now available via the wallpaper and other furnishings she designs and sells. (You can also shop a selection of her rugs at One Kings Lane.)
In addition to creating mixed-media artwork and prints, L.A.-based K'era Morgan works with one of the few remaining American mills to produce woven throw blankets, pillows, and tapestries based on her works.
Using fine Italian and Belgian linen, Linoto makes its sumptuous bedding, towels, curtains, and other products (including boxer shorts!) in Westchester County, NY.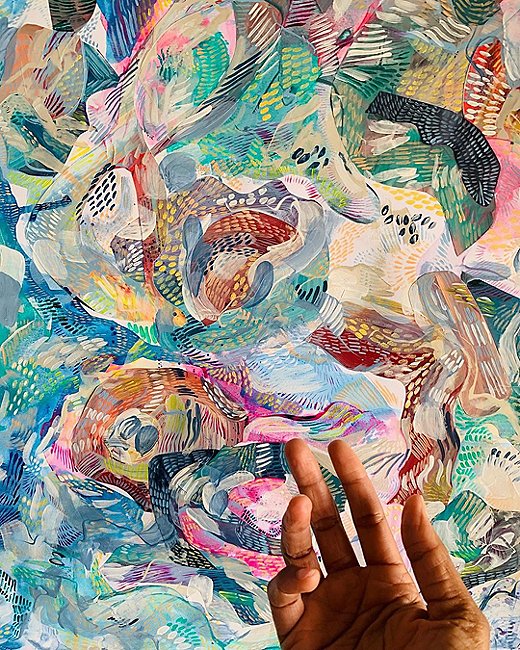 Osa Atoe makes every one of her terracotta works from her home studio in Baton Rouge, LA. She views her pottery "as a reflection of the cultural exchange that comprises the core identity of the U.S."
Artist/illustrator Kenesha Sneed numbers Afar, Apple, and The New Yorker among her clients. Her Tactile Matter online shop sells not only prints of her artwork but also throws based on her works.
This Philadelphia-based boutique has been featured in magazines as diverse as House Beautiful and Japan's Ginza. Many of its wares, such as bright hand-thrown tumblers by local studio One Eye Ceramics and hand-poured candles that resemble sculptures, are available only there.