Your choice of pillow is certainly as important as your choice of sheets—and a little more complicated because there are more options to consider. It's important to take into account your primary sleeping position, be it on your back, side, or stomach. Then decide whether you'd prefer traditional down or one of the newer foams, all meant to provide just the support you need for a restful slumber.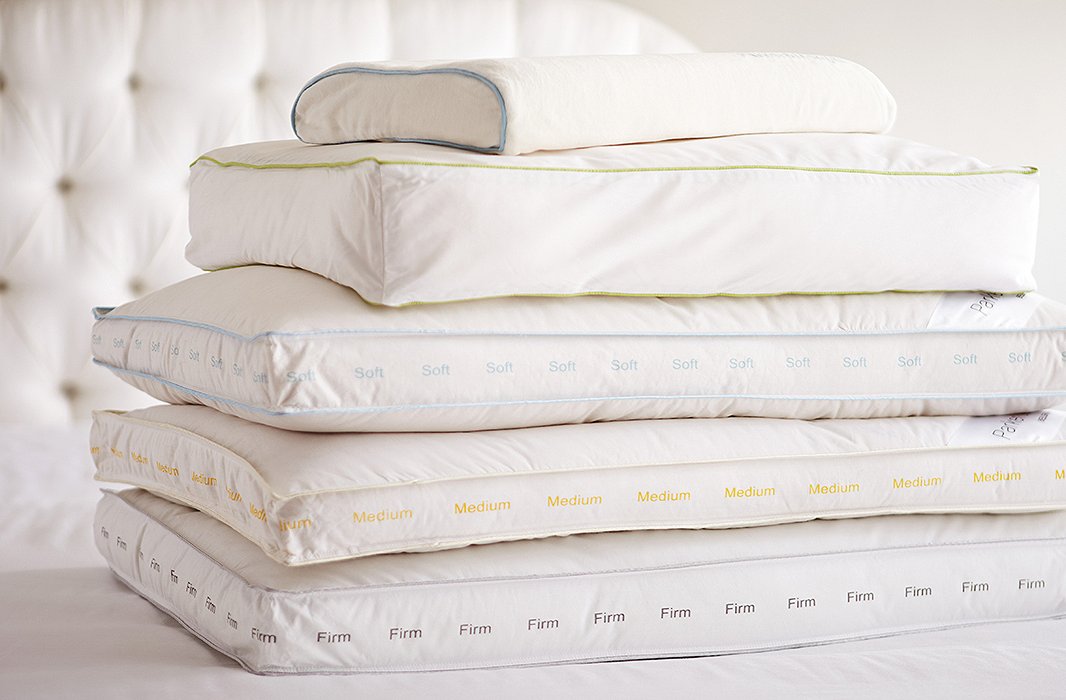 Note Your Pillow Sizes
First things first: When it comes to picking the right pillow for your bed, keep the below dimensions in mind. Sleeping pillows typically come in three sizes:
Standard/Regular (20" x 26"). One fits perfectly on a twin bed; two on a full or queen; three on a king.
Queen (20" x 30"). Though longer, these pillows still fit in a standard pillowcase; two fit snugly on a full or a queen.
King (20" x 36"). These extra-long pillows require king-size cases; two fit beautifully on a king bed.
Also don't forget Euro pillows (26" x 26"). Use these with Euro shams to lean on in bed and as decorative accents.
Your Sleeping Position Matters
Back sleepers… need a medium-firm pillow that can cradle and support the natural curve of the  head and neck as well as the shoulders.
Side sleepers… require the firmest pillow of all, one that fully supports the weight of the head and neck so that the body can remain in a straight line.
Stomach sleepers… should opt for a soft and lofty pillow that will cushion the head and neck and prevent unnatural twisting.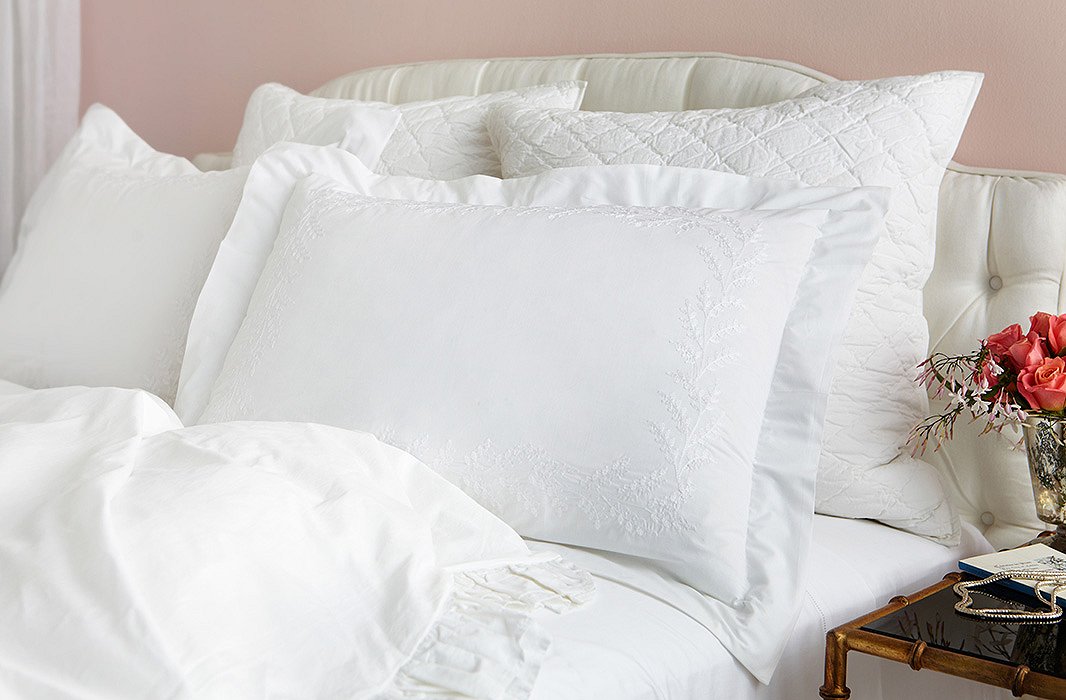 Find the Fill Type for You
Down… is both lightweight and luxurious. Made from the innermost plumes found underneath the breast feathers of ducks and geese, its magic is its ability to maintain loft by trapping air in the fine intertwined filaments, and it's breathable and resilient. Goose down is generally considered superior to duck down.
Down alternative… has improved a lot over the years. What used to be a lumpy proposition can now impressively mimic the properties of quality down. Very fine, long synthetic fibers can trap air and spring back almost as well as down. (Almost.) It's perfect for those with allergies and vegans.
Feathers or down-and-feather mix… is more economical but not as resilient as pure down. Depending on the quality, feathers can compress more and spring back less. Lower-quality feather pillows also can jab you with their quills!
Foam… pillows use space-age memory foam, cooling gels, and other innovations to cradle your head, neck, and shoulders—and often prevent you from getting overheated in the process. You'll also find unusually shaped arcs, wedges, and rolls to conform to your every sleeping need.
Term to know: fill power
It's the volume, measured in cubic inches per ounce of down using a piston compressing the down. (Larger down clusters produce greater fill power.) A high fill power will produce a more fluffy and resilient pillow. Ranges are typically from 300 to 800. At about 500 you're getting nice and fluffy.