It's all too easy to fall into a summertime food rut: Fire up the grill, throw on some chicken and vegetables, hope you don't char them to a crisp, then eat. In search of summer recipes that are different but also simple, we reached out to our friends at Sur La Table. You can whip up the three recipes below in a flash without slaving over a hot oven, and we can all but guarantee that family, friends, and your taste buds will be impressed.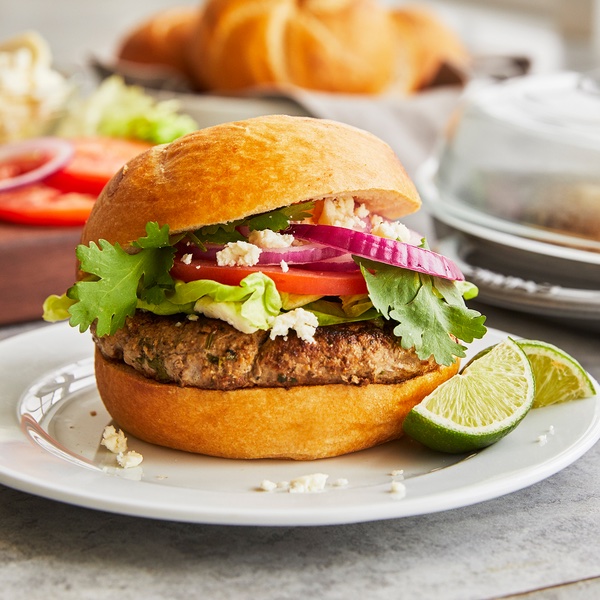 Cilantro-Lime Turkey Burgers
Makes 4 burgers
Ingredients
1 pound ground turkey
¼ cup finely diced yellow onion
1 teaspoon sea salt
½ teaspoon freshly ground black pepper
½ teaspoon ground cumin
⅓ cup fresh cilantro, chopped
1 lime, zested and juiced
Vegetable oil
4 ounces queso fresco
4 hamburger buns
Instructions
Combine turkey, onion, salt, pepper, cumin, cilantro, lime zest, and lime juice. Using your hands, mix well and form into 4 patties.
Preheat a grill pan over medium heat; using a silicone brush, oil the grill grates. Place the patties on the grill pan, and cook on the first side until grill marks are achieved and the patties release easily from the pan, about 4 minutes. Flip, top each patty with queso fresco, and cook on the second side, covering if needed to melt the cheese, until an instant-read thermometer inserted into the middle of the patty reads 165°. Serve on your favorite bun with your toppings of choice.
Grilled Peppers with Chimichurri Sauce
Makes 4 servings
Ingredients
3 small garlic cloves, minced
1 jalapeño, minced
¼ cup red-wine vinegar
1 bunch fresh flat-leaf parsley, finely chopped
1 handful fresh oregano, finely chopped
1 lime, juiced
1 cup olive oil plus 2 tablespoons
Kosher salt and freshly ground black pepper
4 red, green, or yellow bell peppers (or a mix), cut in half through the stem end, seeds removed
1 large red onion, peeled and sliced into rings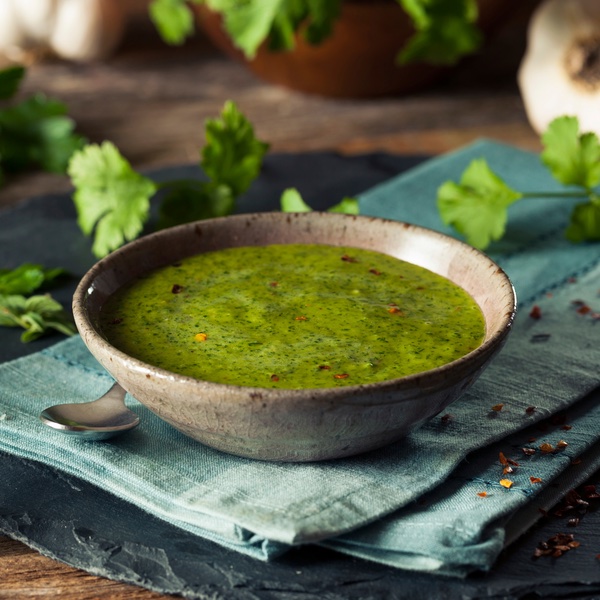 Instructions
To make the chimichurri, combine the garlic, jalapeño, and vinegar in a bowl. Stir in the parsley, oregano, and lime juice. Whisk in a cup of olive oil and season with salt and pepper. Mix well and set aside at room temperature to allow the flavors to marry.
Heat a grill or grill pan over medium-high heat. Brush the pepper halves and onion rings with remaining 2 tablespoons of olive oil. Place on the grill or pan and cook until dark grill marks develop and vegetables soften, about 5 minutes per side.
Transfer to a platter and arrange vegetables. Serve with chimichurri sauce on the side.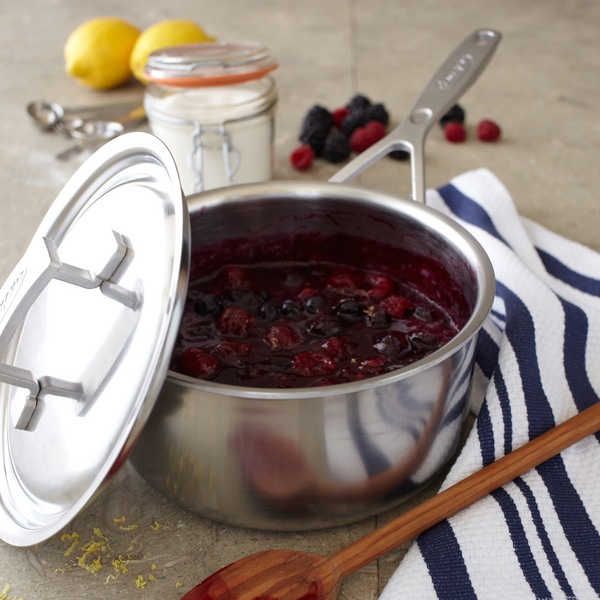 Blueberry Sauce
Makes 2 cups
Ingredients
1/3 cup granulated sugar, plus more to taste
2 teaspoons cornstarch
2 1/4 cups blueberries 
Zest of 1 lemon
Lemon juice to taste
Pinch of kosher salt
Instructions
Add sugar and cornstarch to a small bowl, then whisk to combine.
To a medium saucepan, add 2 cups blueberries, lemon zest and juice, salt, and the cornstarch-sugar mixture; whisk to combine. Set saucepan over medium heat and bring to a boil. Reduce heat to a simmer and cook just until the sugar dissolves and the sauce starts to thicken, about 5 minutes. Taste and adjust seasoning with sugar and lemon juice.
Set a fine-mesh strainer over a bowl and then pour the sauce into it, pressing the sauce through. Discard the seeds and skins. Add remaining 1/4 cup blueberries to the strained sauce and serve.