Bigger isn't always better. Case in point: the petite settee (aka loveseat), which tucks effortlessly into less-than-spacious rooms, lends intimacy to open floor plans, and is the perfect go-to for apartment dwellers.
"In bedrooms, they can hold books, clothes, or even suitcases. And they make the best dog beds—dogs love being off the floor and on a cushion," says New York City designer Howard Slatkin. "I also love a loveseat in a bathroom—it brings in a sense of comfort, helps make the room less clinical, and is such a handy place to set towels or a bathrobe."
Read on for more reasons to love the loveseat.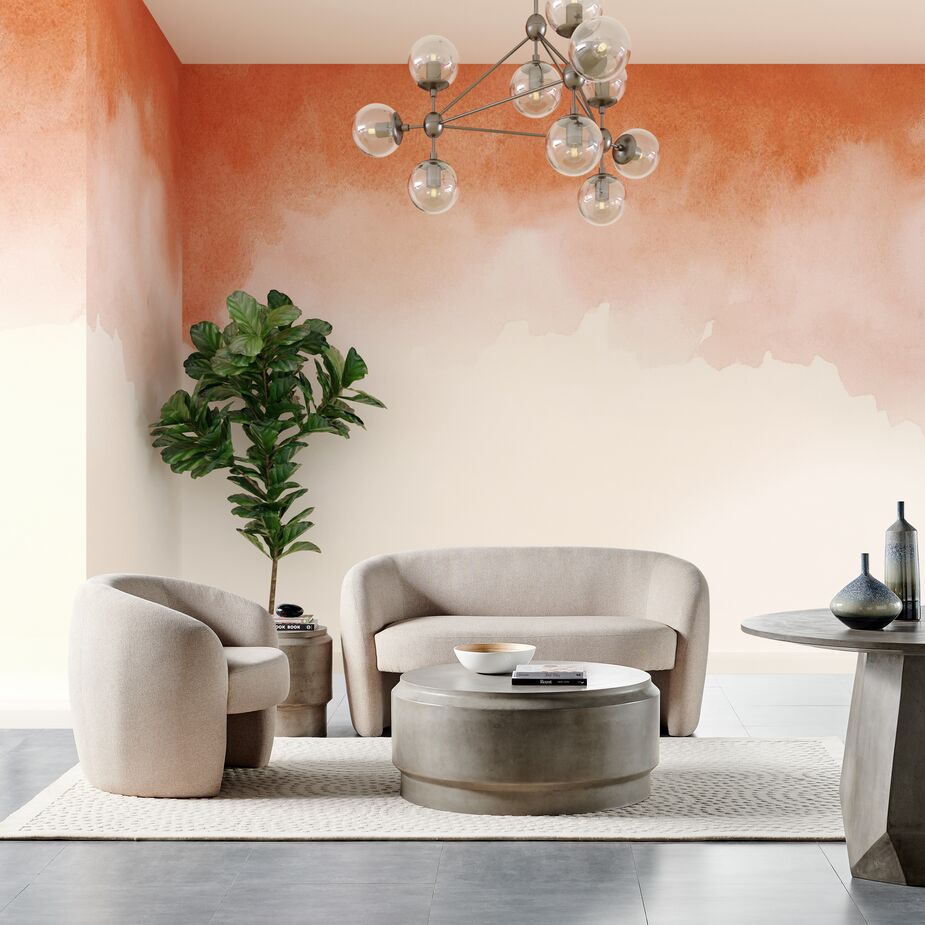 They're small enough to tuck into tight entryways…
but large enough that you can walk in the door and basically collapse on one after one of those days.
Two are twice as nice
Lauren Geremia, for one, uses them in pairs, facing each other, to encourage conversation. "To offset what some might view as a conventional arrangement, I'll play around with settees in contemporary shapes, fabrics, and colors," she says.
As far as intimate seating solutions go, they're the clear winner
Loveseats can fit into nooks too narrow for a full-size sofa or create a cozy seating vignette in an open floor plan when paired with a side table or a chair. Plus, in one of these two-seaters, you'll need no excuse to scooch up close to your seatmate.
They make the best kid-size couches
A settee is a great piece to phase into your children's rooms to help them transition from tot to tween. Just think: It's as if all the best attributes of the sofa—deep seats, comfy cushions—have been shrunk down, Mini-Me style, and if the kids tire of it, you can work it into another room in your home.
They're ideal for showing off pillows
As for how many pillows to use, designers and stylists tend to stick to the visual rule that objects look best in odd numbers. And a trio of pillows just so happens to perfectly span the width of most settees.
They conjure up Marie Antoinette-inspired fantasies
This is especially true of ornate designs with intricately carved wood, luxe upholstery, and rolled arms. Even if you don't possess a dressing room fit for a queen, placing a fancy, feminine design in one corner of your bedroom will imbue it with just the right amount of royal.
Stylistically, they run the gamut
Whether your space is all eclectic textiles and well-loved leather, sharp angles and bold color-blocking, or bead-board and shabby-chic furnishings, there's a settee to match. You have your bench-style bamboo numbers, your mini chesterfields, your curvy skirted styles, and your sleek contemporaries.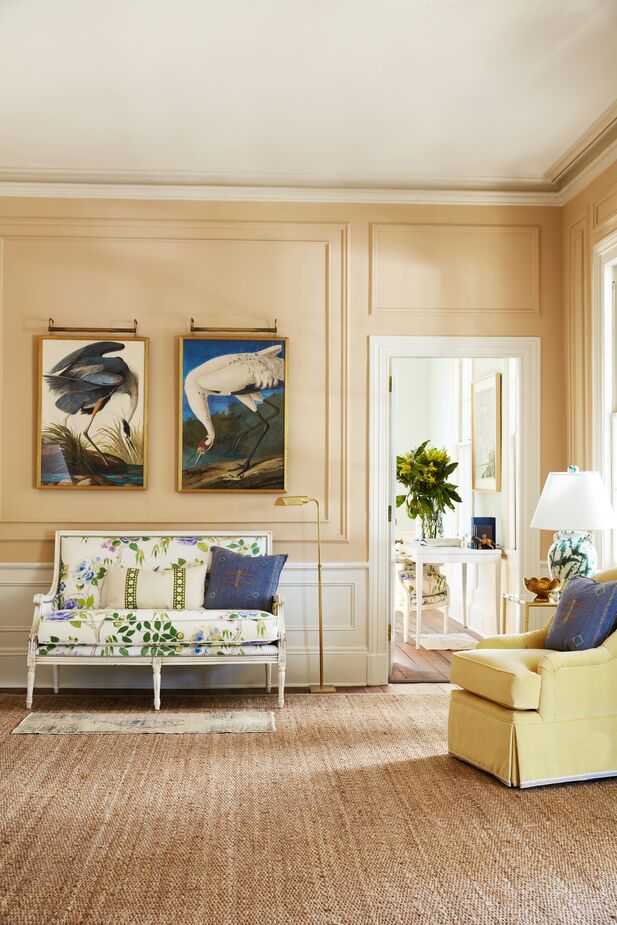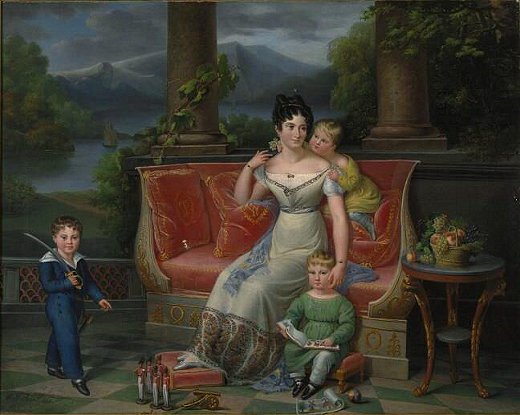 History Lesson
Descended from both the settle (a wooden coffer-turned-bench with paneled sides) and the side chair, settees were born in 17th-century France. Originally designed to give ladies enough space for their voluminous dresses, they later took on a more social purpose, allowing two people to sit together chastely in public. Some such loveseats were even wide enough to fit a chaperone. On the silver screen, Holly Golightly's apartment in Breakfast at Tiffany's sports a mod settee made from a claw-foot tub cut in half; in Titanic, Rose utters "Draw me like one of your French girls" before draping herself across a green floral design.