You can scroll through scores of Instagram feeds, designer websites, and glossy magazines without seeing a single television in a room. That's because the TV can be a visual black hole. But let's face it: Most of us have at least one TV in our home. Fortunately there are ways to place a TV in a living room, a bedroom, or a den that sacrifice neither functionality nor style.
View in comfort
Ideally you want to place your TV directly in front of the sofa, bed, or chair you'll be watching it from. (Who wants to crane their neck or twist like a pretzel while binge-watching Poker Face?) How far the TV should be from your seating or bed depends primarily on its size. Rtings.com has created a scientifically based size-to-distance calculator to give you a rough idea of how far away to place your television.
There's also height to consider. The center of the screen should be roughly your seated eye level, so you'll want to factor in the heights of your household members and of the seat or bed you'll be on.
Often overlooked when it comes to TV placement: the glare factor. Window shades or curtains can protect your TV from direct sunlight, which not only creates glare but also isn't great for the television. Also consider moving any lamps that are directly across from the TV, or at least avoid using them when watching. Placing floor lamps or sconces beside the TV can be a handy alternative.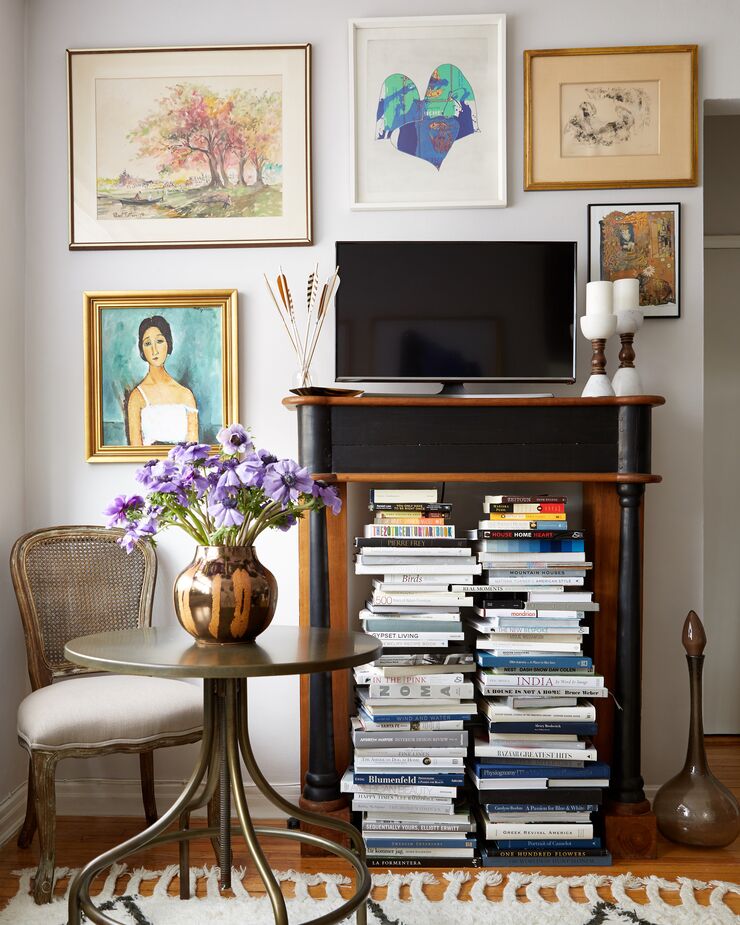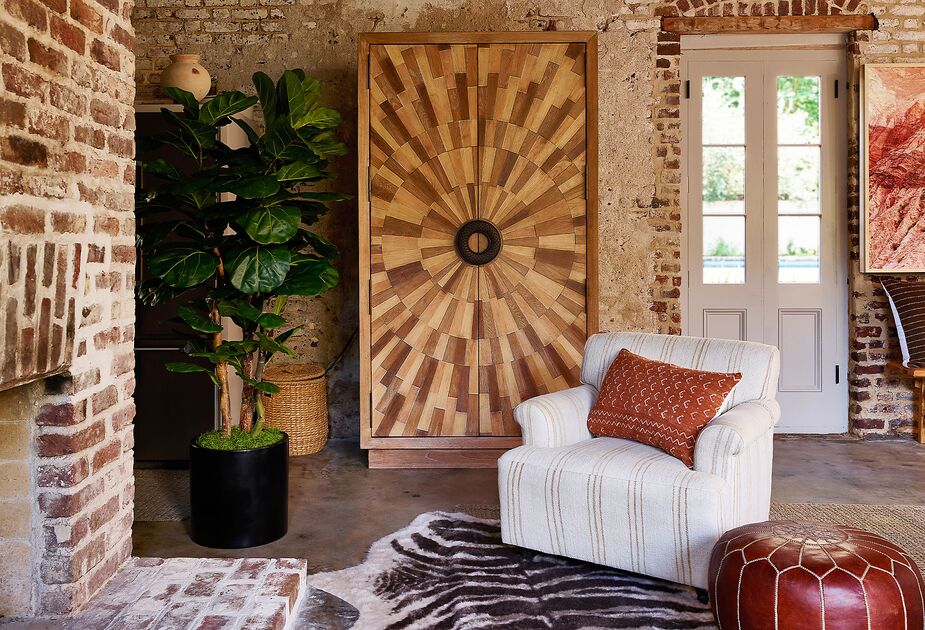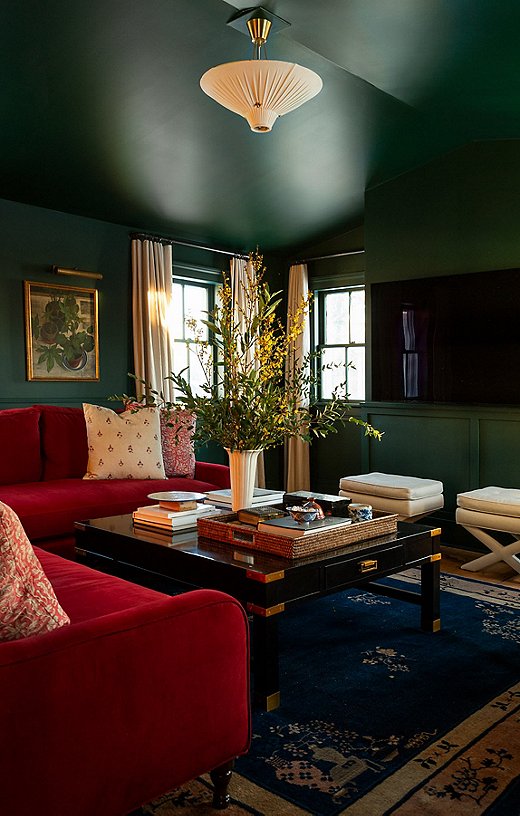 View in style
Once you've decided where to place a TV in a living room or a bedroom, you'll want to ensure that the screen doesn't commandeer the room. A few tips and tricks:
• Make the screen appear to be part of a gallery wall. Surround it with artworks so that you're hiding it in plain sight.
• Surround it with shelving. This is similar to the gallery wall trick. Create built-ins around the TV or flank it with bookcases or étagères.
• Create a tableau around it. If you're placing the TV on top of a sideboard or media storage unit, opt for a piece large enough that there's room for photos, vases, or other decorative accessories around it. If you don't mind moving the items out of the way each time you sit down to watch Succession, consider placing decor in front of the TV as well.
• Place the TV against a dark wall. This helps to camouflage the screen when it's off.
• Hide the TV in an armoire or a cabinet. Keep it behind closed doors except when you're actually watching it.
• Opt for a TV that looks like an artwork. Several designers praised Samsung's Frame TV, and other manufacturers offer similar televisions that are framed and enable you to display artwork on the screen when you're not watching a movie or a show.
• Consider placing the TV on a wall kitty-corner to another focal point. For instance, if your room has an eye-catching fireplace, position the TV on an adjacent wall. And speaking of TVs and fireplaces…
The great fireplace debate
If you do see a TV in a magazine or an influencer's social media feed, chances are it's mounted above a fireplace. The empty space above a mantel seems like a natural bedroom or living room TV placement. But there are several valid reasons not to hang your TV there. For one, it will probably be too high for comfortable viewing. For another, if it's a working fireplace, the heat and soot can damage the TV.