Just because the daylight fades away in the winter doesn't mean it's time to hibernate. You need a scheme to keep your home feeling warm, bright, and cheerful until the return of spring. And we've got just the plan.
1. Accentuate the Positive
Maximizing the natural light that is coming your way is key. Use sheers on the windows for privacy, but keep the heavy curtains or shutters open until nightfall. Hang mirrors on walls opposite large windows to multiply those precious rays.
2.  Go with the Glow
Candles add a warm shimmer and a feeling of coziness. Plus they're easy to move around (look, Ma, no cord!), so you can quickly brighten up a dark corner. Lanterns—particularly ones with a reflective mirror—are always atmospheric. Flameless candles are great because you can place them almost anywhere without the fire hazard.
3. More Is Better
You'll definitely want to increase your overall illumination scheme to make up for those lost daylight hours. Add table and floor lamps throughout your home, and swap out low-wattage bulbs with brighter, energy-efficient ones. Dimmers are great in the evening hours to transition to bedtime when you're ready.
I tend to like lighting that possesses a sense of Old World glamour. For my East Coast projects, where the days are grayer in fall and winter, I make sure my rooms offer that lamp-lit glow that is so inviting.
4. Task Masters
Task lighting is your friend, especially in places where you can normally work or read without a lamp—like the kitchen table or the den recliner—during the day in the spring and summer. Desk lamps are portable and can quickly be moved out of the way as needed. In the living room, place a floor lamp with a directional beam behind your reading chair or a side table with a table lamp nearby.
5. We've Got You Cornered
Brightening up dark corners and niches with floor lamps or lanterns is a sure way to chase away gloom—especially during the shortest days, when nightfall is at midafternoon.
6. Dining Light 
If you normally eat dinner alfresco or bathed in early-evening light, it's a great idea to amp up your dining room light in the fall and winter. Place higher-wattage bulbs in the chandelier, sconces, and overhead lights. Use table or desk lamps on sideboards to illuminate your spread with a warm, soft glow.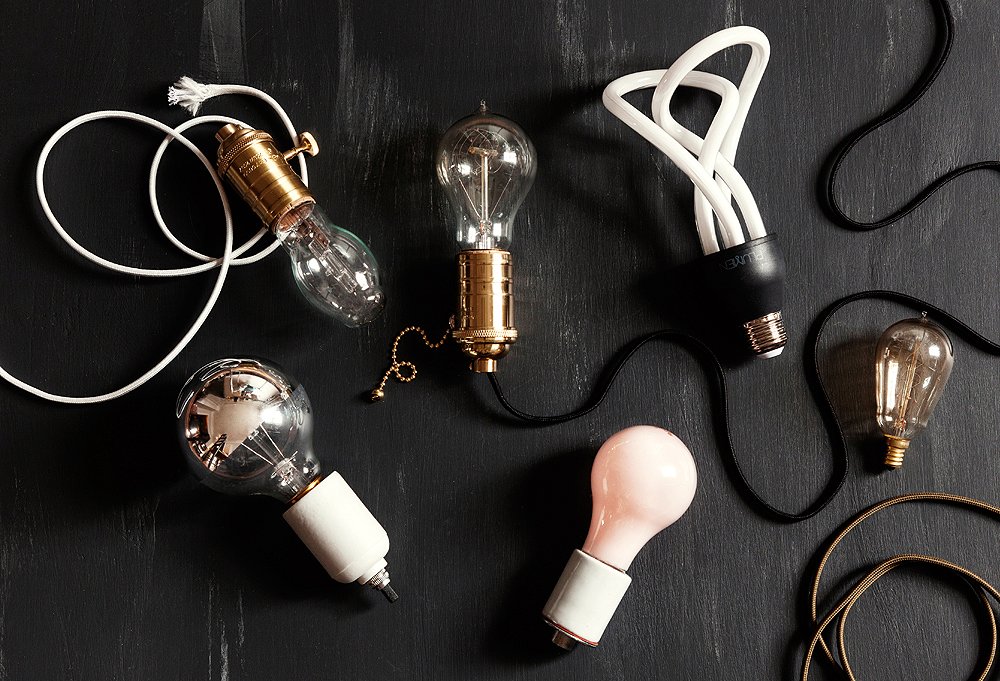 Socket to Me
Although regular bulbs won't provide the health benefits of stadium-strength light therapy, swapping out your bulbs can nonetheless boost your mood in the darker seasons.
1. Go full-spectrum: These bulbs are closer in color to natural sunlight than regular bulbs. They come in nearly every size, shape, and type (incandescent, fluorescent, and LED).
2. Beat the blues: Some studies claim that lights in the blue spectrum are better for mental focus and alertness than other lights.
3. Home makeover: You can now get built-in systems that use LEDs capable of changing colors to boost your energy in the daytime and allow you to wind down in the evening.
As darkness creeps in earlier and earlier and temperatures drop, it's imperative that the lighting in your home creates a soft, warm ambience. The best way to achieve a natural glow is to use light fixtures at three levels: table lamps, sconces, and ceiling-mounted fixtures. I also love using silver-dipped bulbs in light fixtures with exposed bulbs for an extra pop year-round.