The new year is a time ripe for transition, whether you're looking to make a major change or simply taking a moment to reflect on where you've been and where you're headed.
If a home refresh is in the cards for 2018, we've got plenty to get you inspired. Our team from One Kings Lane Interior Design tackled makeovers both large and small this year—and each is brimming with ideas you can use in your own space. Check out a few of our favorites below (click through to see all the photos from each project!).
A Blogger's Nautical Retreat
Will Taylor of the blog Bright.Bazaar purchased his first home, in the charming town of Bellport, NY. After renovating the structure from top to bottom, Will and husband Toby Taylor-Willis called on One Kings Lane Interior Design to help decorate the rooms in charming nautical style. "We were keen to create a space that would feel like a tonic from the fast pace of city life," says Will, and the end result does just that.
MyDomaine's Sleek NYC Office
Editors Sophie Miura and Gabrielle Savoie of lifestyle website MyDomaine worked with One Kings Lane Interior Design to create a work environment with polish and personality. "We've definitely noticed morale in the office lift," Sophie says. "It's a place people enjoy coming to every day."
Lucy Liu's Family-Friendly Playroom
When actress and artist Lucy Liu sought a playroom for her young son that she'd love too, she tapped our Interior Design team to blend kid-friendly details with sophisticated style. The finished space works just as well for playtime and story time and as it does for grown-up hangout time.
Mindy Kaling's Poolside Oasis
Designer Katie Ridder turned Mindy Kaling's Los Angeles backyard into the ultimate entertaining space with an assist from One Kings Lane. "I kept going back to her feed, even though I knew she was based in New York," says Mindy of connecting with the designer on Instagram. "There was just something about the way she used color and scale in her homes. They're formal but also very welcoming at the same time."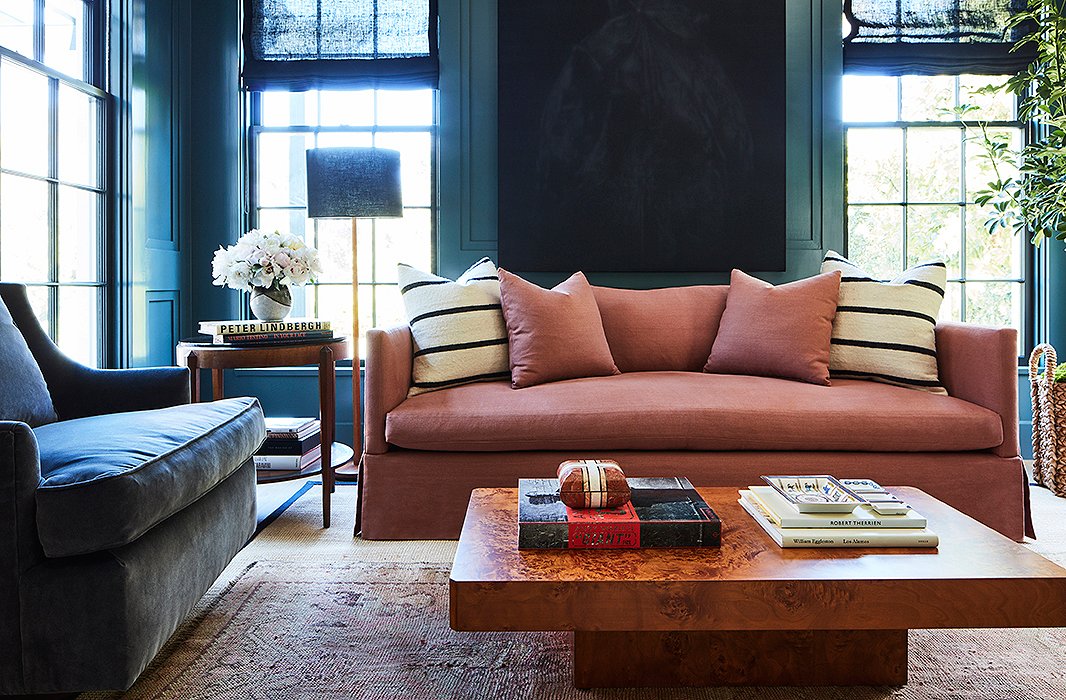 Jennifer Meyer's Cali-Cool Abode
The jewelry designer enlisted the help of Louisa Pierce and Emily Ward of on-the-rise design duo Pierce & Ward to turn her Santa Monica home into a stylishly comfortable family retreat. "I was nervous to work with friends, but I was really nervous to work with a designer because my tastes are so specific," Jennifer says of the process. "But Em and Louisa just got me. They were on point with everything." The designers tapped One Kings Lane Interior Design to help source some special pieces, including vintage credenzas and a pink linen sofa.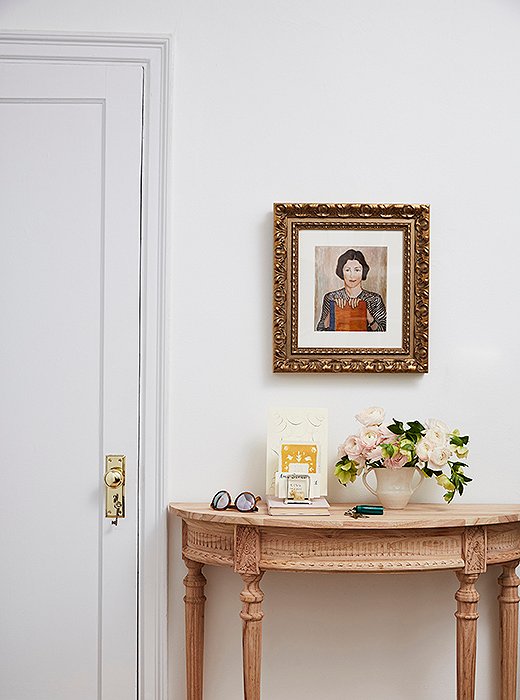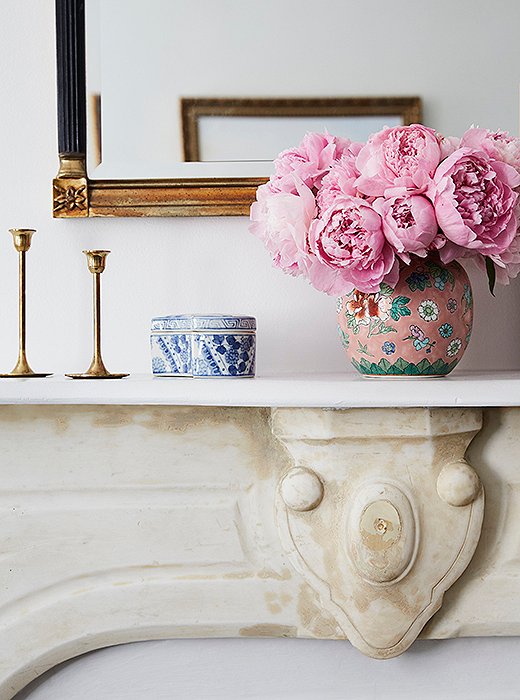 Amy Stone's Polished NYC Pad
Social media maven Amy Stone had a clear vision for her new Manhattan home but needed a hand bringing it all to life. "There was so much potential for it to be a really gorgeous space," she says of the pre-prewar apartment, which boasts elegant moldings, a marble fireplace, and original hardware. The Interior Design team gave her the traditional-meets-relaxed vibe she craved, with a versatile setup that's perfect for entertaining.
Zanna Roberts Rassi's Multitasking Retreat
The senior fashion editor for Marie Claire and co-founder of Milk Makeup was stumped when it came to her NYC loft's playroom-slash-guest room. "It was one of those rooms we couldn't really figure out," Zanna says. "It was just a hodgepodge." One Kings Lane Interior Design stepped in to give it function and style—plus a serious dose of pattern—turning it into a room that works as well for guests as it does for Zanna's twin daughters.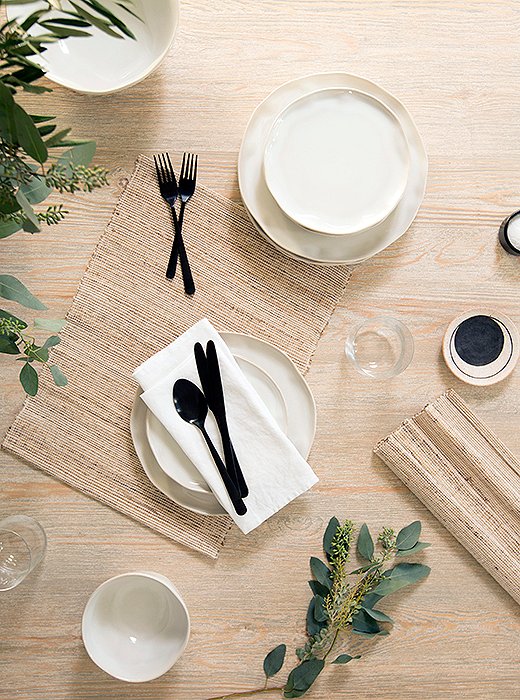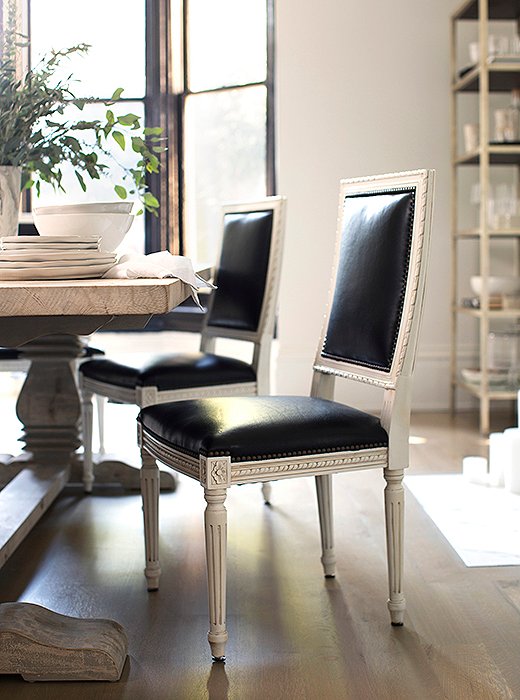 Erin Hiemstra's San Francisco Dining Room
Way back in January, we helped stylist, content strategist, and blogger Erin Hiemstra of Apartment 34 with the revamp of her San Francisco Victorian. Two years of renovations had left her tapped out, and she was ready for help finishing up the home's airy dining room. "I knew I had a vibe that I was trying to accomplish, but actually getting down to the nitty-gritty of sourcing pieces can be a mind-numbing experience—especially as I'm working on an entire house," Erin says. With a less-is-more approach, the team pulled off a serene yet wonderfully livable design.